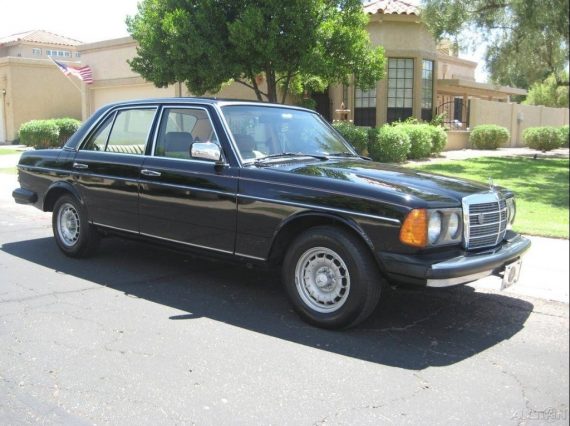 "Those old Mercedes diesels will run forever!" That's what I constantly hear when someone who is a "car person" sees or hears I drive an old Mercedes diesel. Usually I just smile and nod in agreement because they don't want to hear about valve adjustments, multiple filter changes, purges, diesel fuel additives and everything else that goes into keeping an old Mercedes diesel running forever. "Nope, you're right, just pour whatever liquid you want into the tank, it'll run. Sure." That brings me to today's car. An OM617 diesel that is half way to running forever with only a tick over 585,000 miles. Now since you've heard about these cars that are capable of doing a crazy amount of miles, let's take a look at this 1980 300D in Scottsdale, Arizona.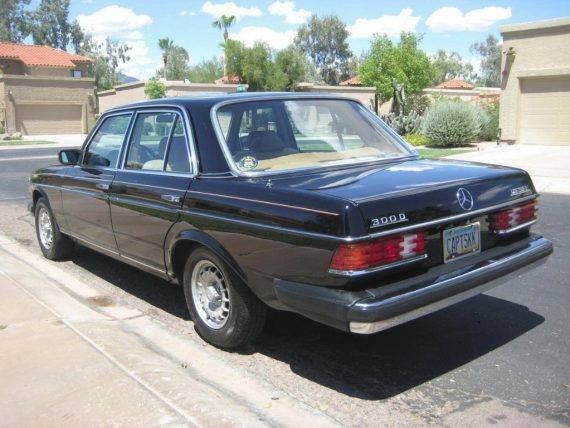 Year: 1980
Model: 300D
Engine: 3.0 liter diesel 5-cylinder
Transmission: 4-speed automatic
Mileage: 585,369 mi
Price: Auction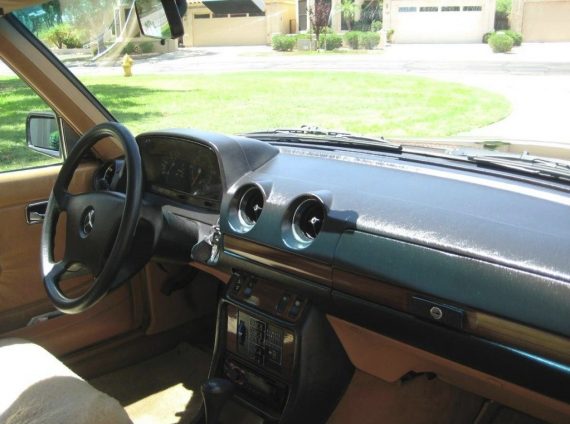 Mercedes Benz 1980 300D – Black with palomino interior & sunroof. one-owner car purchased from Beverly Hills Mercedes in October 1980. All service records available – 590,000 miles. Original engine and transmission replaced at 365,000 with Mercedes factory rebuilt engine and tranny.

Car was fully restored in 2000 including all new Mercedes interior, glass, trim, wheels, etc. Car has been garaged since new. Accident free and rust free. All systems fully functional and operational.

Our Mercedes Benz is a must see and drive. It has been adult owned and driven. Once you see for yourself I'm sure you'll agree that you won't find another Mercedes Benz in this condition or for the price I'm asking.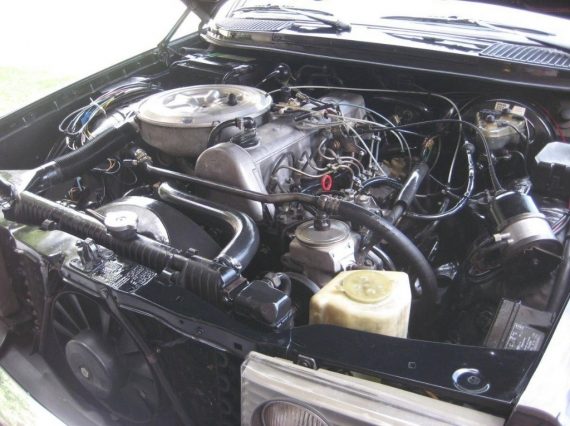 Before we fawn over this car making it to 585,000 miles, I want to point out that according to the sellers description the original motor and transmission was replaced at 365,000 miles. That may seem like a lot of miles for a car, but it's not that much for the non-turbo OM617. My guess is that is was probably timing chain related because unless you do something like overheat it to the extreme, this is one of the most stout engines ever produced, granted you do the things mentioned in my introduction. It seems strange that the transmission was totally replaced as well, but I have given up on trying to make sense of peoples motives when it comes to automotive repairs. Taking a look over at the car, this doesn't look like it's traveled the amount of miles it did. Outside of the door cards looking like they've been baking in 100 degree heat for 36 years — which they have — this car looks great. The dash has no cracks, the paint still shines very well for being black and the seats and carpets look above average. One thing to note is it looks like the car has been retrofitted with a system to fix the horrid automatic climate control that early W123's came with. Mercedes actually got the system from Chrysler and from someone who has this system in their W116, let me tell you it (doesn't) work like something Chrysler engineered in the 1970's. There is a reason Mercedes made their own system for the later W123 cars.
Who knows on the price on this. It is a car with almost 600,000 miles but I guess once you pass the 200,000 mile mark with a car it really doesn't matter how high the number goes, it's all about condition. Seeing as the seller says it's a one-owner car with all service records, I guess it helps it's cause, but I'm really interested to see where the final bid ends up. Anything more than a few thousand and I'll be surprised.
– Andrew