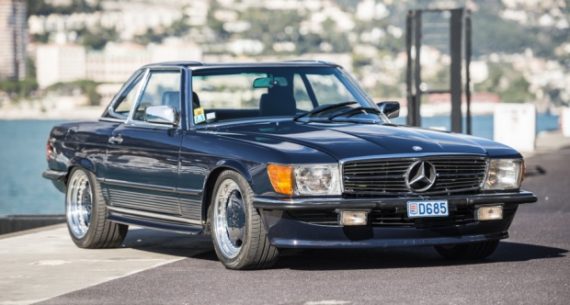 I hope your Monday is going well, but if by high chance it's not, hopefully this car can change that. Today we have a bonkers 1986 560SL 6.0 AMG and just to make it even better, it was owned by none other than Michael Schumacher. This R107 is a creation of ex-AMG engineer and current owner of Mercedes tuner MKBÂ Pano Avramidis who took an already crazy 560SL 6.0 AMG and added a healthy dose of modern Mercedes upgrades. Of course all this comes with a very hefty price. So let's take a look at this R107 AMG for sale in Monaco.
Year:Â 1986
Model: 560SL 6.0 AMG
Engine: 6.0 liter V8
Transmission:Â 4-speed automatic
Mileage: 1,790 km (1,113 mi)
Price: €295,000 ($324,559)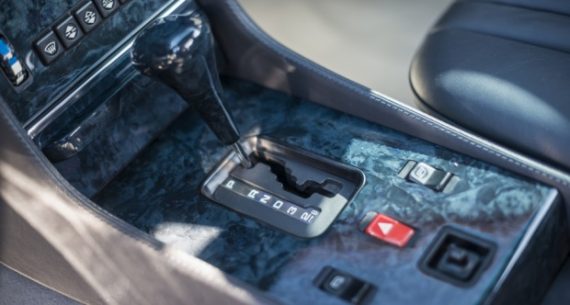 That car is just amazing! Based on the W107 SL generation, this is the ultimate evolution 560 SL 6.0 AMG! Only Three cars have been built, and this particular example is believed to have been owned by Michael Schumacher.
Delivered new in navy blue with beige leather, is has been extensively restored by Pano Avramidis (MKB Power, ex. AMG engineer). Finished in navy blue with a wonderful blue leather interior combined with blue wood, the result is just stunning.
A E55 AMG airbag steering wheel has been specially modified and installed.
The car has now some very exclusive 3 parts navy blue and polished AMG wheels.
The hard top is upholstered inside with leather.
A differential has been installed, as well as a custom rear bench seat, perfect for two children.
The result is a highly collectible car, one of the rarest AMG cars ever, extremely powerful, but that you can still drive every day, and in every season thanks to the factory hardtop.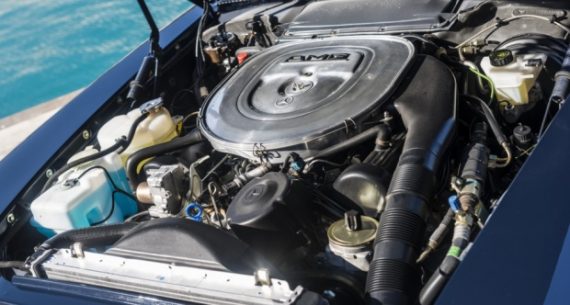 To put it lightly, this is a wild machine. My understanding is that is was one of three 560SL that pre-merger AMG got their hands on and converted to a M117/9 6.0 liter (the same power plant from the 300E 6.0 Hammer) as well as adding the AMG aero pieces. Once the car got to Avramidis, he did his usually retro-fitting with all new interior, blue burl wood and a steering wheel from a W210 E55 AMG with airbag. Outside, he color matched the centers of a massive set of AMG wheels that just barely fit under the fenders. I think the styling on the car just border under doing too much but if you are building this car for Michael Schumacher, anything you give him might seem underwhelming.
Now for the price. Are you sitting down? This car is listed for almost $325,000. Now I understand why. It's a very rare car, it was built for and owned by one of the greatest racing drivers ever and most importantly, it's for sale in Monaco. This is a place where people might lose $325,000 in a night of gambling and chuckle about it. I get that the place selling this car is swinging for the fences. All they need is that one person who is impressed by it to plop down an Amex Black Card and it'll be sold. I feel there is no R107 worth over $300,000, but this is a product of its environment.
– Andrew