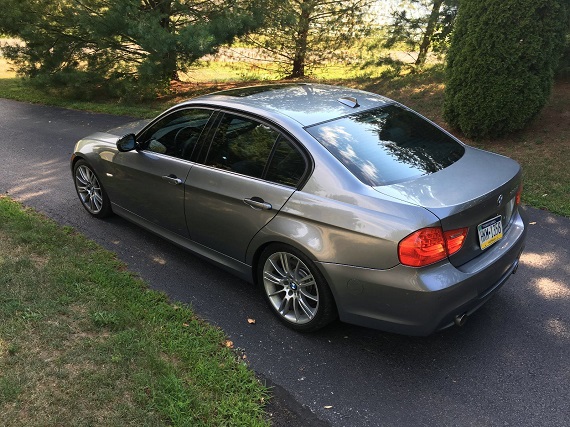 Okay, so diesel has a bit of a bad reputation right now. For an enthusiast, that's not necessarily a bad thing – and when you weigh the advantages it offers it can be quite compelling. For sure there is mileage; a friend of mine daily commutes in an A3 TDi, and despite a relatively heavy foot he returns a pretty reliable 40 m.p.g.. That's impressive. But surveying the real world results of BMW's diesel offering seems to suggest that it doesn't return much better mileage than our N52 gas motor, which is inexplicably capable of 30 m.p.g. on the highway at reasonable speeds. But what BMW's first U.S. offering of a diesel in the 3-series does offer is some sport. You see, while M3 owners will shout all day about horsepower numbers, the 335d's weapon is being pushy. The S65 may be a legendary V8 already, but it only is able to twist with 295lb. ft of torque. In contrast, the 335d offers a bit more in the M57 turbo diesel – a total of 428 lb.ft of torque, with horsepower numbers that nearly match the N55 at 282. Equipped with the M-Sport performance options, this is about as close to a diesel M as you can get: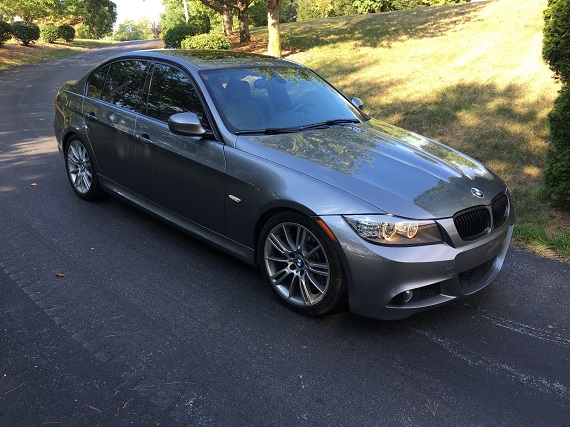 Year: 2011
Model: 335d
Engine: 3.0 liter turbocharged inline-6 diesel
Transmission: 6-speed automatic
Mileage: 81,556 mi
Price: $14,950 Buy It Now
Thanks for taking a look at my BMW 335d sport sedan. This car is an astonishing combination of performance and fuel economy. It boasts one of BMW's best rated power trains. It is equipped well beyond any others you will find. From Navigation to the M Sport package, this car has it all. It also was a BMW Certified car until June 2016 (Just Expired). That means it comes to you needing absolutely no repairs. Just buy and drive. Its priced aggressively and will not last long at this price. BID, WIN and ENJOY!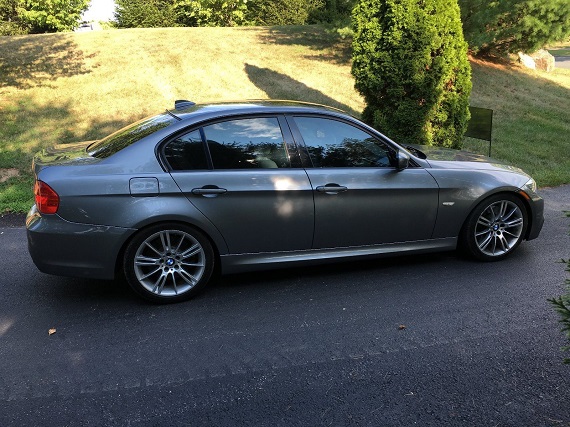 Perhaps the only downside of these 335ds in the U.S. was the automatic-only option, but for a commuter and with more modern automatics, it's really not much of a detraction. Personally speaking, the 6-speed ZF GA6HP19Z in our 530xi is really an excellent option and I'd guess that the similar E90 transmission should be equally a nice drive. Just yesterday I picked up a used set of wheels and snow tires from a 335d x-drive owner who's car was in the shop, apparently with an exploded differential from the massive torque generated by the M57; in rear drive configuration, this should be less of a worry. Like the gentleman I met yesterday, this particular car was under extended warranty so it really should be turn-key (or push key, push button) for the next owner. Outside of some minor rash on the Style 193 wheels, the presentation is great, and the combination of the very pretty Space Gray with gray leather and Burr Walnut is awesome. The M-Sport package also gave you lower suspension and the awesome 18s, so this really looks like an M product rather than a loaner 328. Despite that, pricing is below what many N54/55 cars come to market at. Whether it will come out in the future that BMW, too, was cheating with emissions remains to be seen, but in the meantime this package offers luxury, good looks, sporty performance and reasonably good fuel economy at a very affordable price.
-Carter