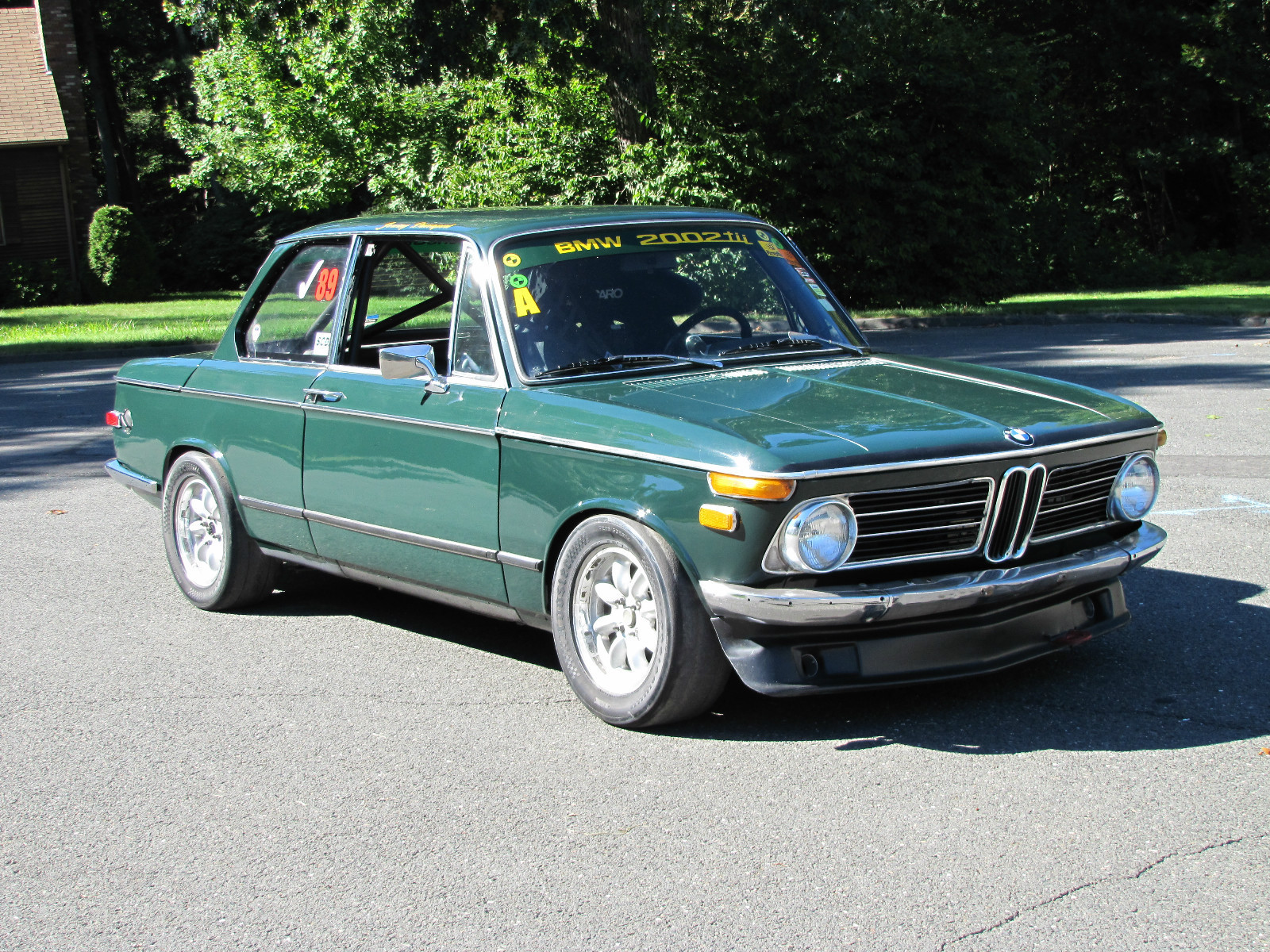 Here's an easy recipe for fun: take a small light-weight rear-wheel-drive car, strip out the interior, toss on some wider and stickier tires, and go to a track day. That's almost exactly the recipe it appears the seller of this 1972 BMW 2002 Tii followed, though with this build the car was taken through the additional steps that turn what would be an undeniably fun car into a fun and competitive car. The BMW 2002 provides an excellent platform for a track car as it combines vintage-racer styling with fairly simple mechanicals. While the price of these cars has been on the rise with collectors, a track-prepped car such as the one featured here should still come at a reasonable cost.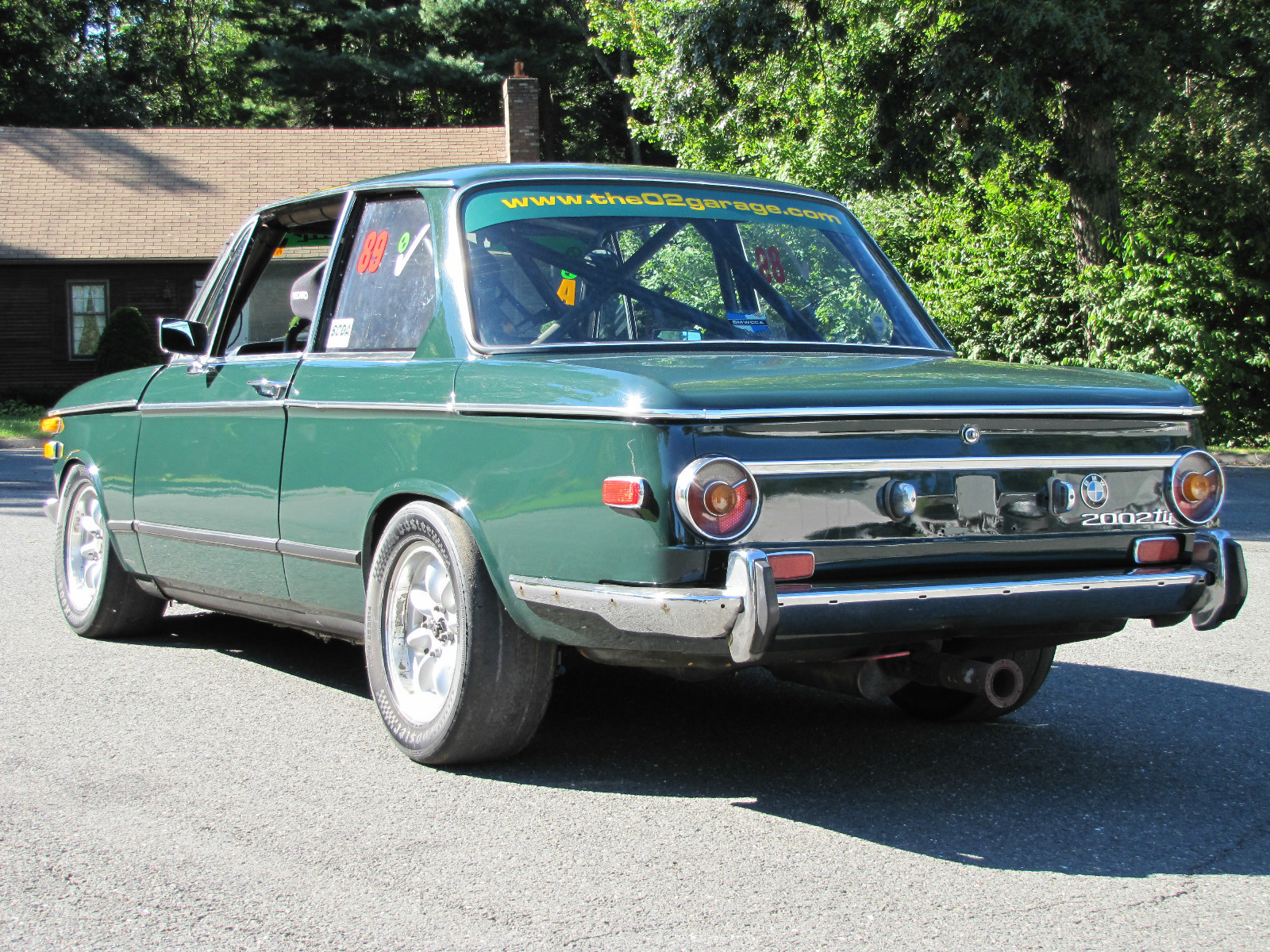 Year: 1972
Model: 2002tii
Engine: 2.0 liter inline-4
Transmission: 4-speed manual
Mileage: N/A
Price: Reserve auction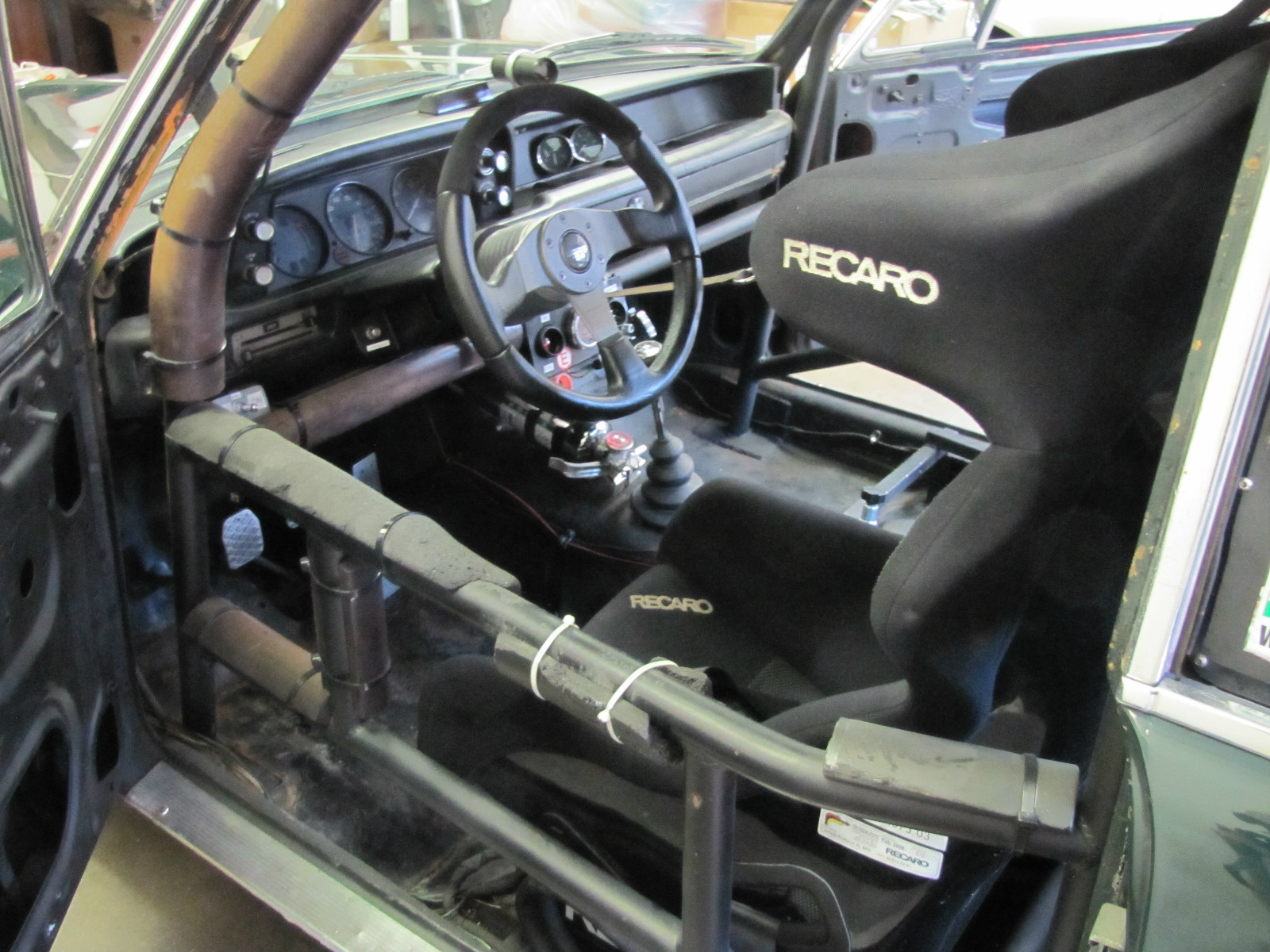 For sale is a 1972 BMW 2002Tii. The car is a nice example of a stock looking vintage race car. The car has no significant rust, typical spots such as the floors, frame rails, rocker panels, shock towers, etc. are solid. Paint is clean and shiny with no major dents or scratches. There are some very small chips/scratches/dings etc and a couple very small (pin head) bubbles in the paint work of the car as to be expected on a used car. Purchased as a fully restored stock Tii, the car has now been turned into a full track car. The following is a list of what's been done to the car:

Body:

I like the look of a stock 2002Tii so I kept the exterior looking that way. The only modifications from stock are rolled front and rear fenders to fit the larger wheels and tires. Also added is an Ireland Engineering front air dam. The front door windows and regulators have been removed and the rear side windows have been replaced with Lexan plastic for weight savings. There are clip in lexan travel windows for the front doors for trailering and storage.

Interior:

The interior of the car was stripped bare – carpeting, seats, console, door panels and factory tar sound proofing was removed and then the interior painted flat black to compliment the Agave green exterior. Added is a full welded roll cage with NASCAR style protection on the drivers side. Recaro race seat, Schroth five point harness, Momo alcantara steering wheel with quick release hub, center safety arm net, shift light w/RPM, oil pressure and volt gauges.

Engine:

Engine was completely disassembled and rebuilt with performance in mind. Cylinder head from Ireland Engineering has been port and polished and has larger Schrick 304 degree cam, larger valves – 39mm exhaust/47mm intake, billet aluminum rocker arms and stronger double valve springs. The cylinder block has been overbored 1mm with larger,12:1 compression pistons, stronger Ireland Engineering 144mm length connecting rods, and lightened knife edged crank (weight reduced by 12 lbs). The engine maintains it's original Tii mechanical fuel injection system. The injection pump was modified when it was rebuilt to deliver a slightly increased fuel curve over stock. Additionally the cold start valve has been switched to activate at full throttle to deliver more fuel. A cold air intake has been added to gain additional HP at speed. The exhaust is routed out through an Ireland Engineering header into a straight pipe that leads to a free flowing Magnaflow muffler, all custom.

Drivetrain:

The stock 4 speed transmission was fully rebuilt and has no syncro problems. Transmission is mated to the engine through a lightened aluminum flywheel, pressure plate and has a performance puck style clutch disk with solid center. Limited Slip differential has 60% lockup with 4.44:1 gear ratio.

Suspension:

The car has both front and rear coil over suspension that is fully adjustable. Front suspension has adjustable camber plates, urethane bushings and larger 22 mm Suspension Techniques sway bar, along with a Racing Dynamics stress bar. Rear suspension has larger 19mm adjustable Suspension Techniques sway bar, rear Top End Performance stress bar/battery box, and the rear shock tower housings have been reinforced to handle the rear coil over shocks.

Brakes:

The stock front brakes have been replaced with Willwood calipers and cross drilled vented rotors. An Ireland Engineering disk brake kit has been installed in the rear (with calipers from a Corvette). The disk brakes on all four corners offer significantly increased stopping capability and also a weight savings. A larger master cylinder from a late 70's BMW 5-series is mated to the stock tii brake booster.

Wheels/Tires:

Panasport 14″x6″ rims with Hoosier 205/55 ZR14 R compound race slicks.

Additional Items:

-The car has a Cool Suit system installed with the tank located in the trunk.
-Super Trap muffler tip
-Straight dual muffler tip
-Full car electric fire suppression system

If the purchaser wanted to convert the car back to street use, it could be done with mild effort. As it stands currently, the car could be driven as-is on the street with octane booster (with the high compression, the engine should be run on 110 octane race fuel) and a quieter exhaust. Many of the interior pieces, such as the seats (no vinyl cracks), door panels, carpet, console, glass side windows/regulators will come with the car and can be reinstalled after removing the roll cage. The suspension is fully adjustable and could be tuned for street driving.

I've used the car only for Driving Education events with both the BMW and Porsche clubs as well as SCDA. The car has never been used in an actual race but would make for a very competitive car in such an event. I've driven the car at Lime Rock Park, Walkins Glen, and New Hampshire Motor Speedway here on the East Coast. It's a very well sorted and capable track car, and with the brake, suspension set up and 4.44 rear gears, it can keep up with larger V8 powered cars such as Corvettes and also cars such as e46 M3s on the shorter tracks with lots of corners! The car is a fantastic turn key beginners car for those looking to get involved with racing or driving schools. I've owned the car since 2004 and I'm looking to move on to different things in my life at this point.

The car has been built and maintained by Musante Motorsports in CT, a notable Porsche and BMW race shop.

The car is sold AS-IS, WHERE-IS with no warranties of any kind. I highly encourage all interested parties to come view the car in person prior to placing a bid or purchasing the car. $700 non-refundable deposit required at auction end with the remainder due when the car is picked up (bring cash). Car must be removed from my property within 14 days of auction end or else the car will be relisted and sold to someone else. Clear MA title comes with the car.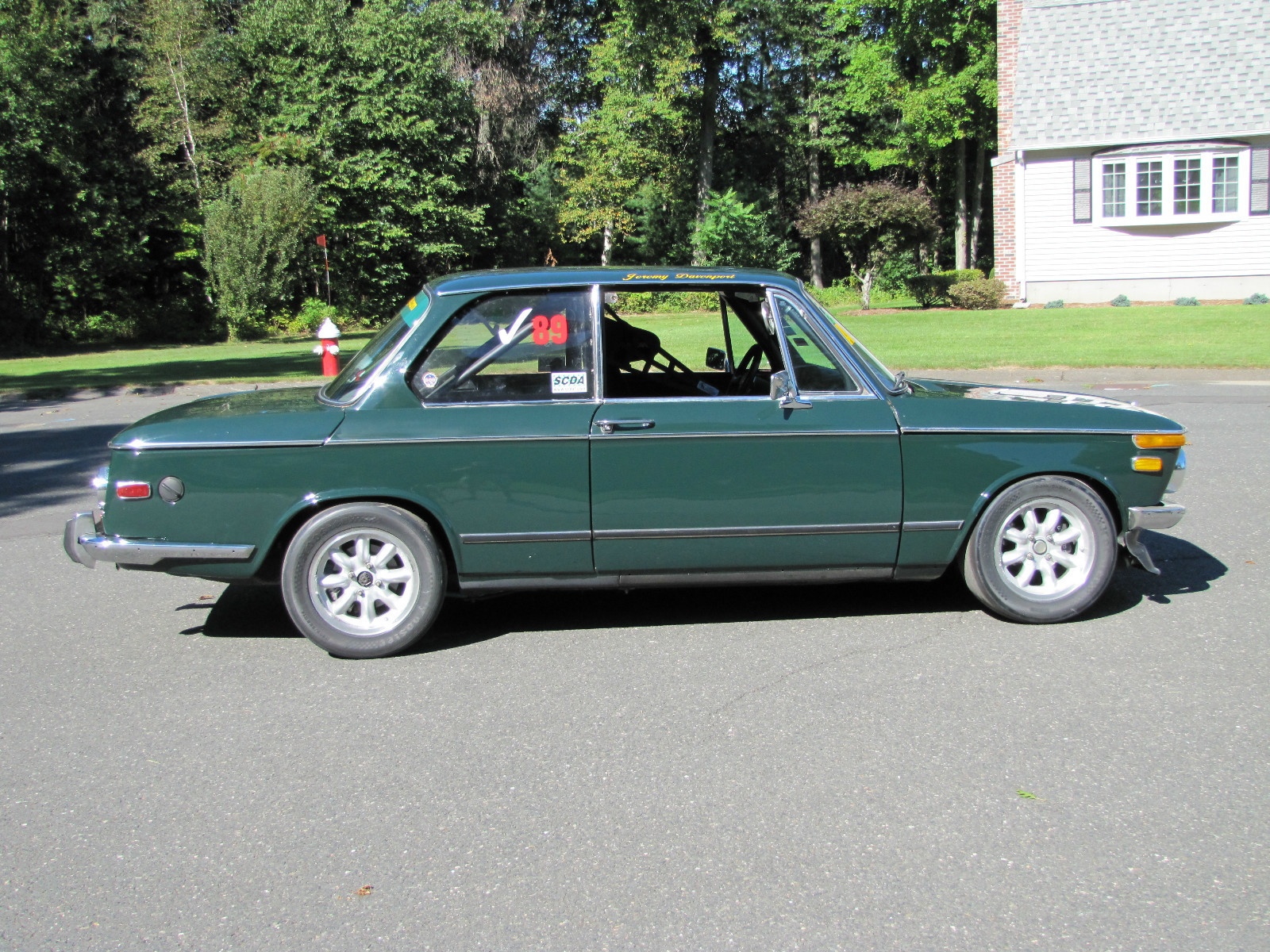 Coming across a well-prepped track car always presents a unique opportunity. Much of the difficult work, along with the inevitable frustrations, already has been taken care of, and the buyer is left simply to hop in, turn the key and set off. Of course, no track car will run perfectly all of the time, but that's part of the territory. With its green paint and gorgeous Panasport wheels this car has the looks of a vintage racer and should come with the appropriate performance. At this time, bidding is at $4550 with the reserve still on. It's always difficult to peg the price of a track car, but I have little doubt the cost here will come in quite reasonably for a 2002 Tii that should provide a great deal of fun.
-Rob