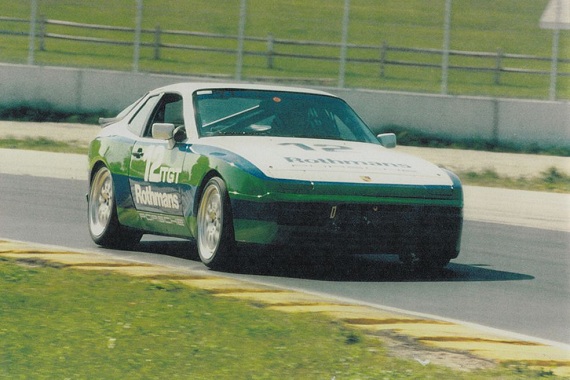 Last week, I wrote up a 944 Rothmans Cup car, a model that introduced the idea of a factory-backed, one marque race series as an opener for larger races. In truth, this was no new concept; the unused M1 race cars got turned into the "Procar" series in the late 1970s/early 1980s and run with F1 drivers before races, as well as prior forays by Porsche in the IROC series. But the 944 Rothmans Cup was an effort that any gentleman driver could partake in, and that made it a bit more special. While the racing was close for sure and generated plenty of great action, the lightweight 944s really weren't particularly fast in the grand scheme of things. Having launched a new Turbo model of the 944 in 1985, Porsche nearly immediately started development of the Cup version of the 951. With sealed motors pushing a bit more power that stock thanks to some revised engine mapping, catalyst-free exhaust and a revised magnesium intake, the real gains came in further use of exotic materials to lighten the cars. While the regular 944 was a bit lighter, the Turbo Cup went the next step; lightened suspension, magnesium wheels, stripped interior and plastic pieces. Undercoating was never installed on these cars and as a result of many small changes, the 944 Turbo Cup weighed in some 400 lbs less than the roadgoing version. Even with a modest power increase, this made for one potent and very special race car: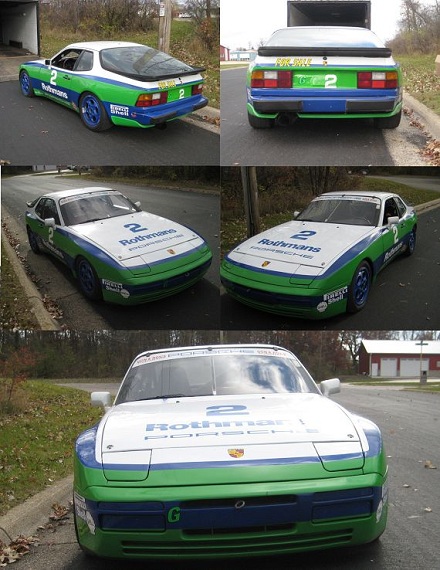 Year: 1988
Model: 944 Turbo Rothmans Cup
Engine: 2.5 liter turbocharged inline-4
Transmission: 5-speed manual
Mileage: Not Listed
Price: $85,000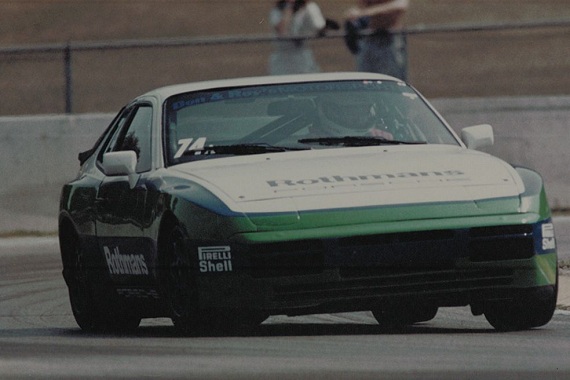 1988 Porsche 944 Turbo Rothmans Cup Factory built race car – lightweight trim with more than 50 changes from street version. 1.Matter Roll cage, Recaro Seat, Lightweight carpet interior, Sports passenger seat 2. Upgrade Bilstein coil over suspension, includes race only suspension pieces, magnesium wheels w 4 piston calipers, Big Brakes,Stiffer sway bars – Front and Rear, Front shock tower brace and lowered ride height,FABCAR lower a-arms 3.Lightening Inc fiberglass hood, magnesium transmission cover, no sun roof, lexan windshield, lt weight doors, reinforced body structure, 2560lb in race trim. 4.Engine includes new higher output intercooler turbo, ceramic intake manifold,(range is +/-30hp to +80hp), straight thru 4″Walker exhaust, Revised Motronic system adds considerable torque and a lot more hp! Range is +/-30hp to +80hp 5.Ltd slip differential along racing gears and a racing clutch. 6. Porsche certificate of Authenticitry Car in excellent condition overall – mechanically, suspension, paint all recently freshened / updated. Car currently at Bach Racecraft in Verona, WI 85K or OBO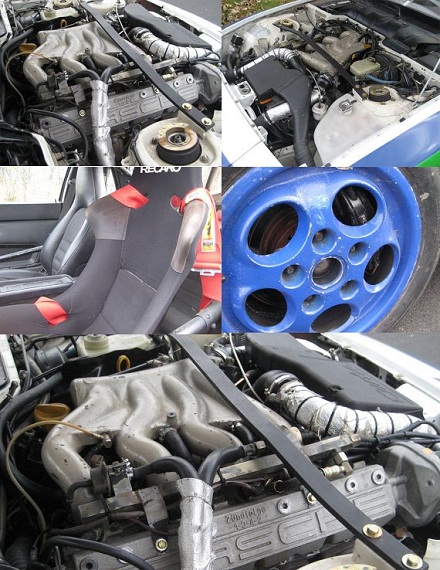 $85,000 sure seems like a lot of money for a 944 Turbo, and rightly so – for the same amount, you could replicate the performance level of this car in any 951. However, and this is a big point, you wouldn't have a Porsche factory race car, and that's most of the value in these special 951s. The magnesium wheels alone have been known to trade over $5,000 a set despite looking identical to other phone dials – that gives you a hint of what performance level you're jumping into with one of these cars. Well developed, plenty fast and with history since new, this is a phenomenal car to go historic or club racing with and one that's nearly assured to increase in value – unlike your run-of-the-mill tracked out 951. The colors are perfect too, making this car a really great looking and unique bit of Porsche racing history.
-Carter