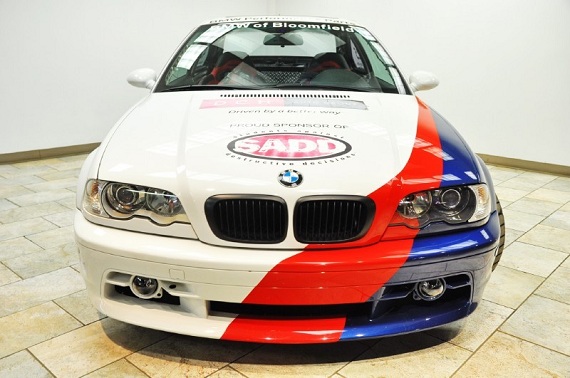 I've recently been undergoing a bit of an exetential crisis about the status of my track car for the last 16 years – my Audi Coupe GT. True, it's an impressive car on track – especially considering it shouldn't be an impressive car on track. But the reality is that it's now a 28 year old car that I've had to extensively modify to make it reasonable as a track car. When I was at the track, I jumped into a friend's S2000; with only minor modifications, out of the box the way the car went through turns was so pleasing and fun, it made me wonder why I'm continuing to do things the hard way. Now, honestly as fun as the S2000 was, it's not really my cup of tea and I don't think I'd buy one. But, I could definitely be convinced that a BMW 3 series – a perennial track favorite – and today's example is a pretty compelling package: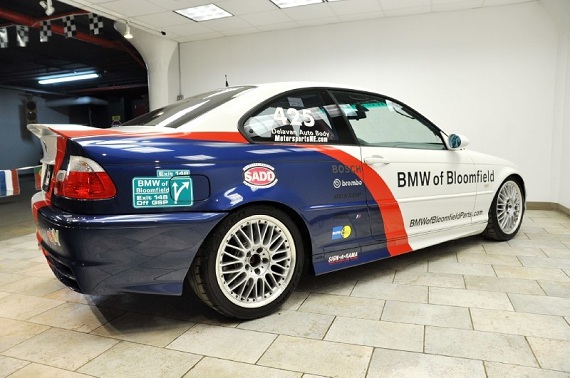 Year: 2000
Model: 328Ci
Engine: 3.2 liter inline-6
Transmission: 6-speed manual
Mileage: 67,690 mi
Price: $15,750 Buy It Now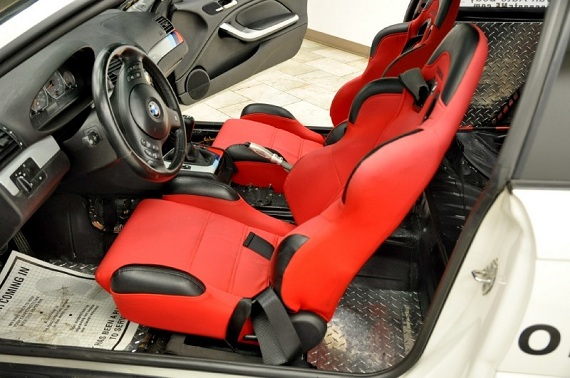 2000 BMW 3 Series RACING 328Ci in ,
Description
2000 BMW 3 Series RACING 328Ci

CUSTOM BMW RACING CAR.

CAME FROM LOCAL BMW DEALER FOR SALE.

COMPLETE BMW M3 SWAP, ENGINE , TRANSMISSION , LOWERED SUSPENSION, BBS WHEELS, XENON HEADLIGHTS.

PLEASE LOOK AT PHOTOS.

THIS VEHICLE IS NOT FOR SALE BY BLOOMFIELD BMW THIS CAR WAS PURCHASED FROM BMW OF BLOOMFIELD AND NOW OFFERED FOR SALE BY LUXURY CAR VISION.

PLEASE UNDERSTAND THIS CAR IS A RACING CAR AND IT LOOKS LIKE STREET LEGAL.

NO REAR SEATS.

FRONT SEATS AFTERMARKET.

E46 BMW M3 ENGINE.

BMW M3 CLUSTER.

SOLD AS-IS!

PLEASE KEEP IN MIND THIS VEHICLE HAD OVER $1000 DOLL IN DAMAGE DUE TO ACCIDENT.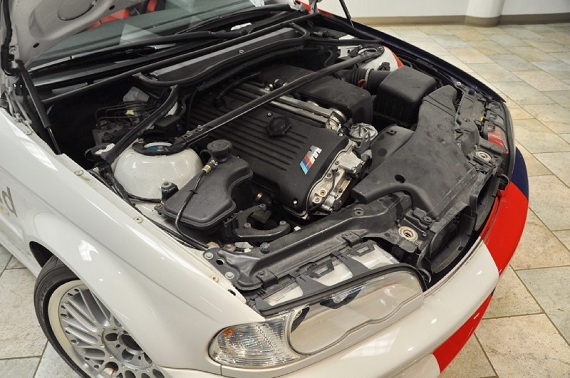 There aren't many details of the actual suspension build, and truth be told I think that diamond plated interior would need some serious un-diamond plating if it was to be my car. But outside the good looking if understated 328Ci shape is complimented by what I think are the BBS 7-series option wheels; probably not the lightest option but quite good looking. Inside there are some race-type seats, but the real gem here is the S54 swap. Presuming it's stock, it's a solid conversion to add some horsepower without sacrificing reliability. The price for this fun package seems very reasonable – $15,000 will get you a tired E46 M3, true, but one ready to head to a driver's education or autocross? Not likely – and with enough motivation to surprise E36 M3 owners, this could be a neat sleeper track car.
Thanks to our reader Vic for spotting this neat racer!
-Carter