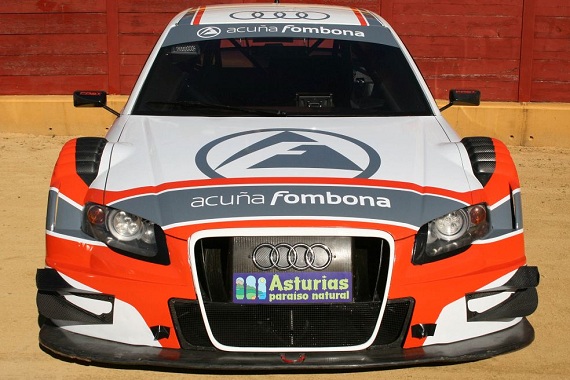 From arguably what was the weakest motorsport background of the major German automobile manufacturers in the 1970s, Audi and the Volkswagen group have grown into what is undoubtedly the most active and diverse in the past 30 years. It's funny, too – since, generally speaking, most enthusiasts would place Porsche and BMW ahead of Audi with sporting credentials; but then, just cover the amount of racing that the Volkswagen Audi Group are involved in. Most notable would probably the 13th victory in 15 years for Audi racing the 24 Hours of Le Mans – an incredible feat and precariously close to the all time record of 16 victories by Porsche. Then there are the R8 customer racing programs and Audis involvement in the DTM since the 1980s. Though Audi dropped out of the Rally scene that bore the legend of Quattro, Volkswagen is no slouch either having won the WRC title last year. Volkswagen also runs a one-off Scirocco cup in addition to Formula 3, Dakar and Global Rallycross efforts. Bentley is still on the radar as well, having also won the 24 Hours of Le Mans and is now racing Porsches and Ferraris with their new GT3 racer. Lamborghini, though not often associated with motorsport ironically, also has a one-off series called the Super Trofeo and previously ran in GT1 as well. And let's not forget that Audi also owns Ducati, one of the most famous racing names in the motorcycle world. All in all, then, there aren't many manufacturers that come close to the level of corporate involvement that the Volkswagen group engages in. One of my favorites until fairly recently was the German Touring Car series, more commonly referred to by with German ackronym DTM – Deutsche Tourenwagen Meistershaft, and since 1996 the Audi A4 has been a lead contender: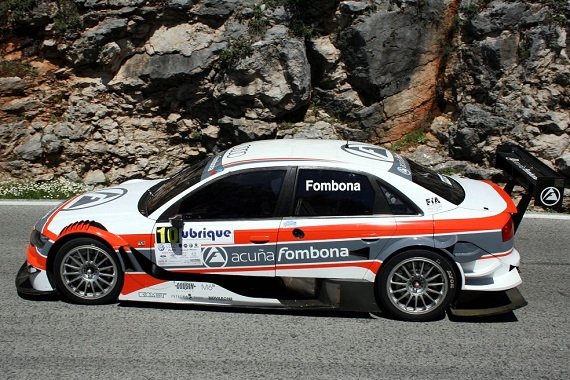 Year: 2007
Model: A4 R13 DTM
Engine: 4.0 liter V8
Transmission: 7-speed semi-automatic
Mileage: Not Listed
Price: On Request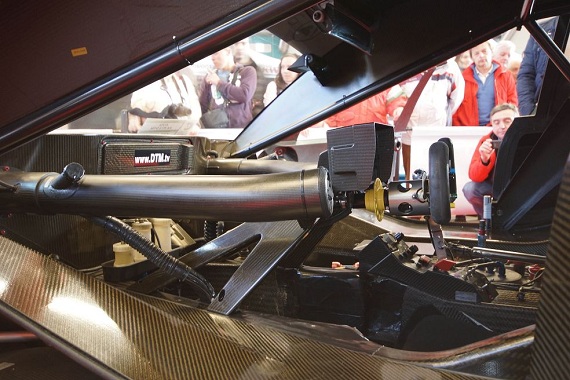 Description

Audi A4 R13 DTM, car number 407, driven in the DTM 2007-2008 by Eriksson and Stoddart. Current Spanish Hillclimb champion. Car in perfect condition, very few kilometers of racing (just several hillclimbs since bought in January of 2013 by its current owner). Spare parts included in the trade: -1 gearbox -1 nose -1 rear bodywork -25 wheels -1 set of carbon disc brakes -1 clutch Only serious offers, not interested on any kind of trade involving car exchange. Car located in the north of Spain, nearest airports: Oviedo (25 min.), Santander (45 min.). If you are really interested in this car, please get in touch to arrange a visit and check it live.
History
Raced in the 2007 and 2008 DTM seasons, since 2013 doing hillclimbs in Spain, current Spanish Hillclimb Champion

Performance Data

Class: DTM

Engine

Engine Builder: Audi
Manufacturer: Audi
Type: DTM
Displacement: 4000
Horsepower: 460
Torque: 500 nm

Fuel System

Fuel Cell

Electrical System

Ignition: BOSCH cdi
Battery: BOSCH 12v
Data Logger: yes

Transmission

Manfacturer: Hewland
Type: sequential
Gears: 6

Body

Construction: carbon fibre and aluminium
Color: white
Condition: perfect

Chassis

Type: Space frame, carbon-fibre composite driver's safety cell
Builder: Audi
Material: steel and carbon-fibre
Condition: perfect
Front Suspension: double-wishbone suspension, push-rod, perfect
Rear Suspension: double-wishbone suspension, push-rod, perfect
Shocks: adjustable gas-filled dampers, Eibach Springs
Brakes: AP Racing
Steering: Servo assisted rack and pinion steering
Wheels: O.Z. Racing forged aluminium wheels Front: 10 x 18″ Rear: 11

Interior

Color/Finish: black
Material: carbon-fibre
Restraints: Sabelt 6-point seat belt
Guages: Bosch DDU 4 Monochrome LCD Motorsport Display
Steering Wheel: Audi Sport steering wheel with 4 buttons
Condition: Perfect

Spares

gearbox (1)
Bodywork, rear (1)
Clutch (1)
carbon disk brakes (1 set)
Wheels (25)
Bodywork, nose (1)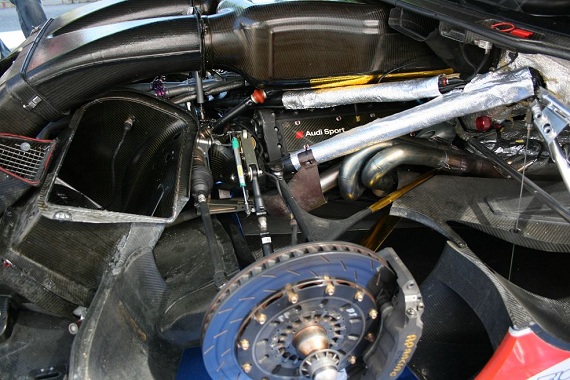 It's not often that one can jump into a relatively cutting edge DTM car, but this car was really pretty close to the head of the pack only a few short years ago. These cars in reality share very little with their road-going counterparts; aside from lightened versions of the stock headlights and taillights, virtually everything is bespoke – and a quick look inside or under the hood will reinforce that. The engine sits low and behind the front wheels and this car is rear-wheel drive. These cars were in some ways their own undoing; they were so fast and had so much downforce that enthusiasts lost some of the spectacle that really made touring cars interesting. Pricing on this model will undoubtedly not be low, thought the real value drops quickly once they're not competitive cars in the series anymore. Still, expect the price tag in the multi-hundred thousand dollar range to get into a car of this level and it won't be cheap to run. Something is a bit off regarding the history, as Stoddart drove for Mercedes-Benz during the period listed. However, I'm sure Audi Sport would help you sort the history of the car if you inquired. While these cars are well out of the reach or driver ability of the average enthusiast, it's still an amazing car to see and hugely rare to find one so new for sale.
-Carter