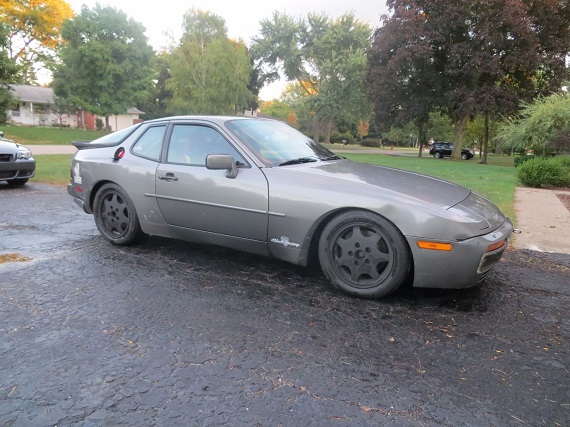 Building a track car can be a dirty business. You can start with a branded title car or one with a ton of miles, one in poor shape or maybe just a car that needs a ton of mechanical work. The results aren't always Roger Penske perfection, but that certainly doesn't mean you can't have a lot of fun. Indeed, there's a certain freedom to having a less than perfect, not hugely valuable track-focused weapon. It allows you to head to the circuit without the emotional baggage of what would happen if midway through turn two something let loose. Take today's 1988 Porsche 944, for example. Thorough upgraded and ready to head to the track, this S2-spec 944 may not be a lot to look at, but the entry price is less than a new set of BBS centerlock wheels for a GT3. No, I'm not joking. I just checked, and it's $9,800 for a set of BBS FI-R wheels from Tire Rack – without tires, or shipping mind you. See, you could have a whole track car instead and still have $300 left to pay for a track day!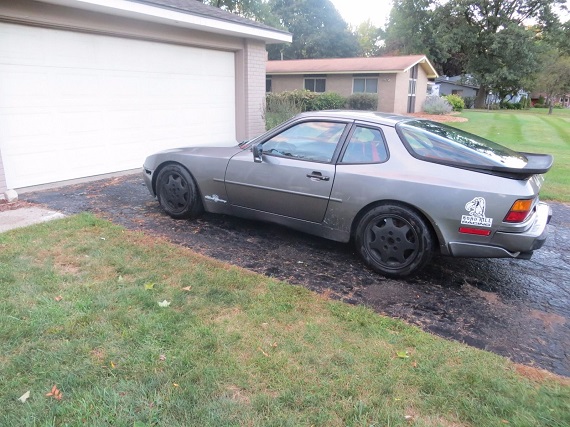 Year: 1988
Model: 944 "S2"
Engine: 3.0 liter inline-4
Transmission: 5-speed manual
Mileage: 190,000 mi
Price: $9,500 Buy It Now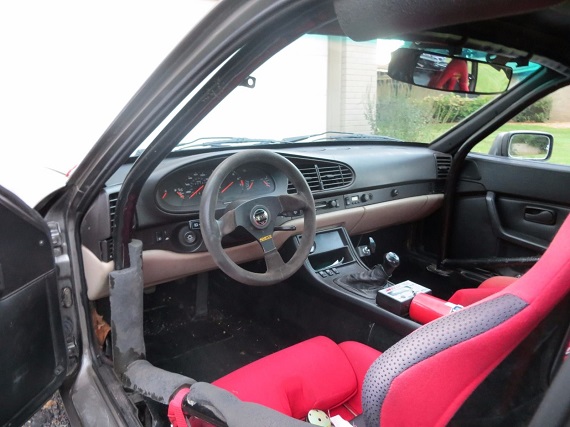 For sale is a 944 street legal track car. Was built up to be a track car starting with a 1988 944 2.5L car, and added 1989 944 S2 engine and transaxle. It has been built for SCCA Porsche spec racing. It's been a very reliable car for me, and i've recently completed a detroit-chicago-detroit road trip for a track day. This car can be driven or towed to events well (No trailer included).

1988 944 2.5L Body (190k Miles)
1989 944 S2 3.0L Engine and Transaxle (Same transaxle as 944 Turbo) (140k Miles)
-Recently checked for leakdown, less than 5% for all cylinders
Accusump Oil Reservoir
-Feeds oil when oil pressure is low, such as start up and hard cornering
-Removed HVAC box for accusump. Still has AC compressor and condenser. HVAC box could be reinstalled (not included) and accusump moved
Front and Rear Coilovers
-Ride height was been corner matched for a 150 lb driver for 25% weight on each wheel
Upgraded Rear Torsion Bar
Upgraded Sway Bars
6 Point Roll Cage
Sparco Rev Racing Seat for Driver and Momo Racing Seat for Passenger
5 Point Cam Lock Racing Harnesses for Driver and Passenger and Passenger 3 Original Seatbelt

Extra Parts (Too much to include all) (Suggest you bring a truck for extra parts)
6 Wheels with tires mounted (Race Tires, mainly Hoosier R6's)
4 Tires with no wheels (Race Tires, mainly Hoosier R6's)
2 Wheels with no tires (All wheels are the same style, with most 2 16×7's, 2 16×9's, and rest 16×8's)
Shop Manuals
Receipt records
Shocks
Steering Wheels
Condenser
Brake Ducting
Brakes
Steering Linkage
Etc

Can work with seller for transportation.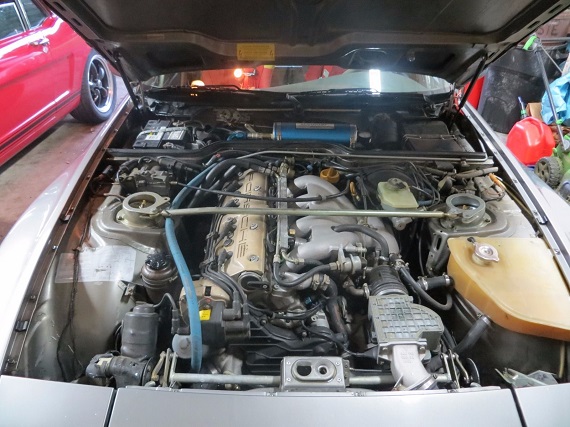 Would you rather have this or a set of wheels with no tires? Not only that, but this car comes with 6 extra wheels and 4 extra tires, so you can have your cake and eat it too! The S2 motor should provide some pretty good grunt in this lightened '88 – add a bridge spoiler, and most would be none the wiser that it wasn't an original S2 since the bodywork has been updated and it's running Design 90s. Sure, it's got a lot of miles, and yes it looks a bit less than perfect. But for under $10,000, you've got a caged, cornerweighted, turned up track-focused Porsche. There was much fanfare over the announcement of the "back to basics" 911R model – which instantly sold out, sorry to say, probably mostly to collectors and speculators who will never allow the R to turn a wheel on track. But how "back to basics" is the 911R, really? I mean, the clutch alone costs $4,344! This, my friends, is a back to basics Porsche that you can actually enjoy at the track.
-Carter