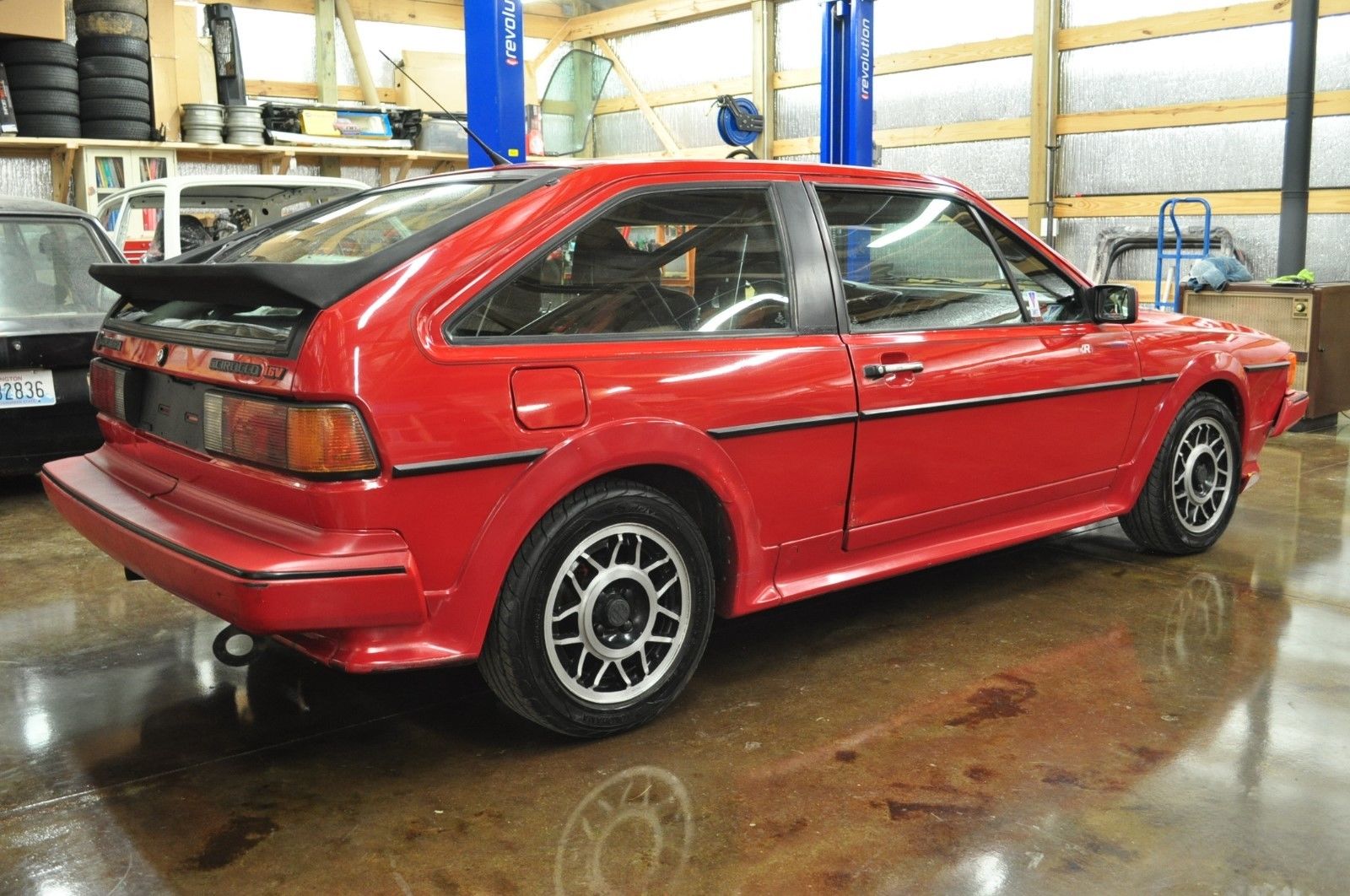 Unlike the last string of cars, the Scirocco presented for your consideration this morning is not perfect. It's not low mileage, and it's not all original. If you're into Amelia and Greenwich Concours, you're not going to be invited onto the law.
But maybe you're more the type that wants to roll up to those events, rev it to the redline and drop the clutch in a smokey burnout while you chuck the deuces up at the stiff upper lips?
I get it. Cars are meant to be driven, and driving can be fun. Can you believe that? So this 1988 Volkswagen Scirocco has been built to enhance speed rather than paint shine, lap times instead of originality, and performance opposed to preservation. But that's not necessarily a bad thing!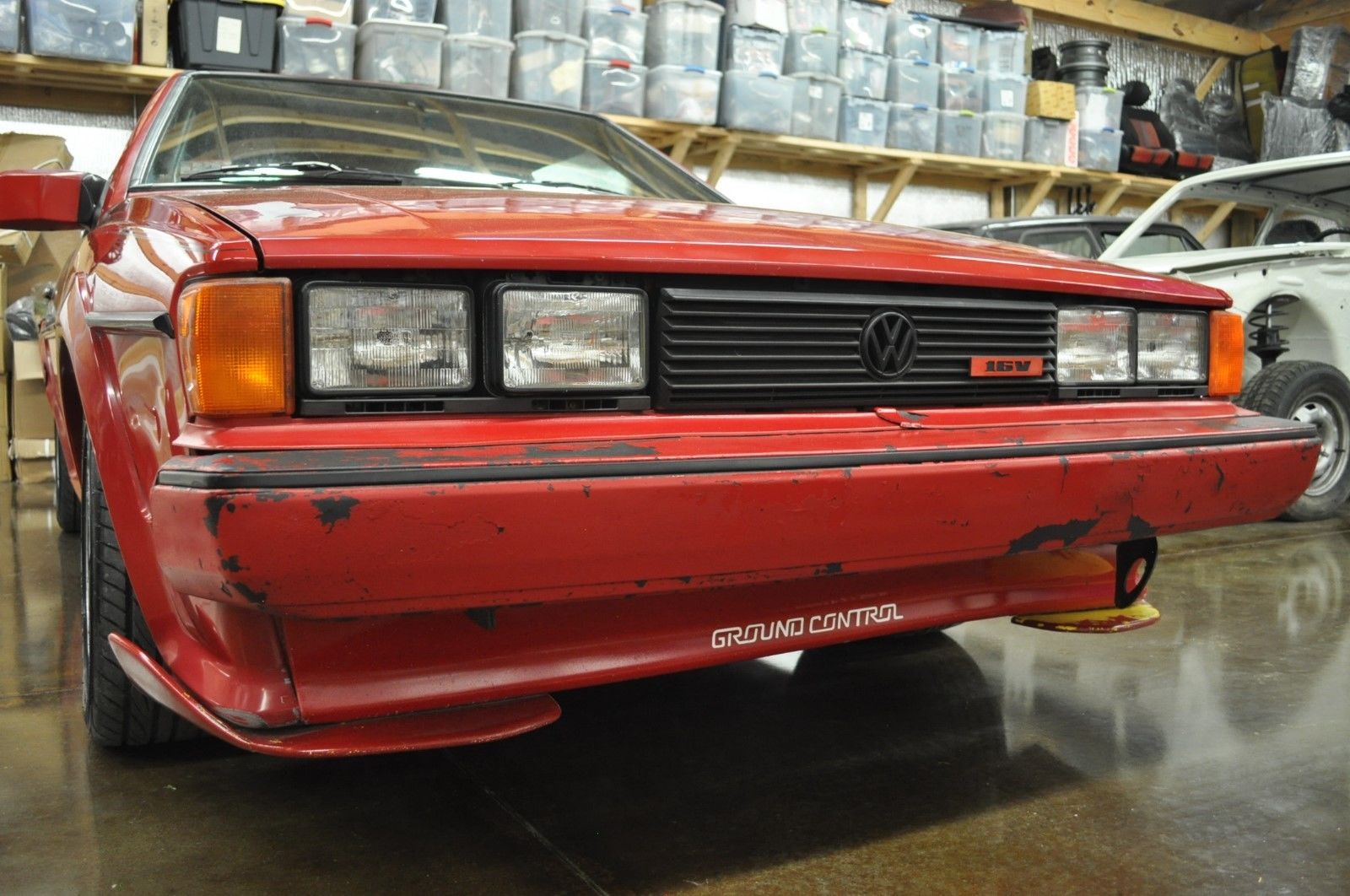 Year: 1988
Model: Scirocco 16V
Engine: 1.8 liter inline-4
Transmission: 5-speed manual
Mileage: 87,000 mi
Price: No Reserve Auction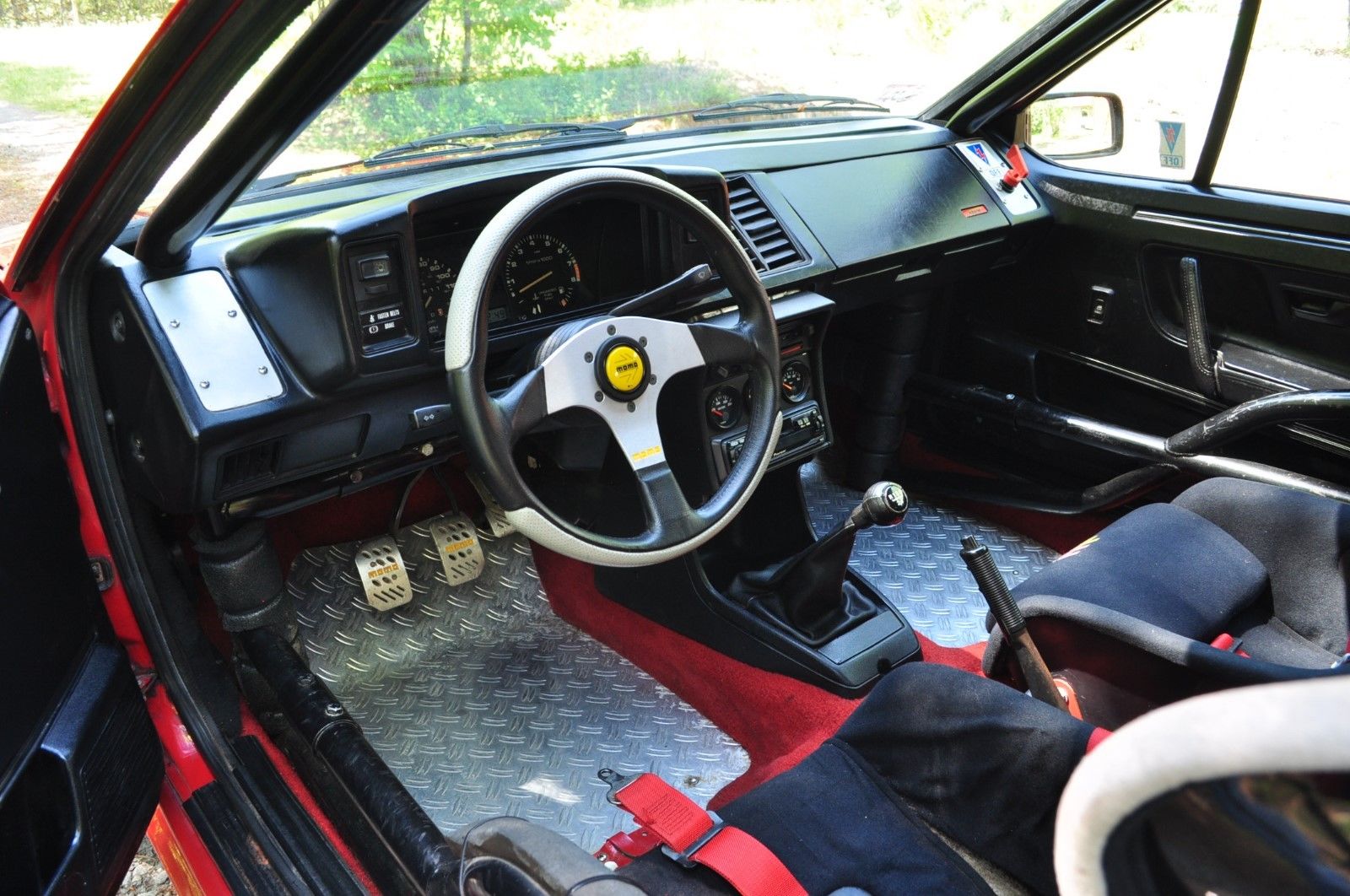 Up for sale is a fast and fun Scirocco 16v. This vehicle has had lots of service in the recent past and is ready to enjoy!! I purchased this car with a friend in 2014 with hopes of having the time to take it to some SCCA events and track days but unfortunately life has gotten in the way. These days I am busy running my own business- MK1Engineering and my friend is super busy with his family and maintaining property. We have only driven the car approximately 2000 miles and haven't raced it at all. It is currently registered and has a clean / clear title to be transferred to the new owner.

Starting with a low mileage car (around 70k), this Scirocco was originally set up around the year 2000-2001. I have a folder with all of the receipts totaling around $12k for the modifications and maintenance done at that time. The list includes the following:

Engine / Trans:

-Techtonics Downpipe/ Catalytic Converter

-Autotech Cat Back Exhaust

-Autotech power module

-New head gasket/ head bolts/ lifters

-New 02 Sensor

-New knock sensor

-Euro Intake cam

-High Volume (2.0L) Oil pump

-Windage Tray

-Low Temp Thermostat / Fan Switch

-K&N Air Filter

-Freshened up Transmission with Quaife Differential, new bearings, bolt kit etc.

-Neuspeed short shifter, Eurosport weighted shift rod

-VDO water temp, oil pressure and oil temp gauges

-Poly Front motor mount/ all new mounts

-Autotech External (Setrab) oil cooler kit

-Custom Non AC Alternator Bracket

-Ceramic coated exhaust manifold

Suspension:

-Ground Control coilovers / Koni inserts

-Ground Control Camber Plates

-New Control Arms / Poly bushings/ ball joints

-Autotech sway bars F&R

-Power slot rotors / mintex pads

-factory lower tie bar

-new master cylinder

-14×6 "snowflake" wheels

-new wheel bearings

-new axles

Interior:

-Momo Corse seats-

-Sabelt 5 point harnesses

-Momo Pedals

-Momo Top Power steering wheel / hub

-Mitch Piper Custom Roll Cage

-AutoPower drivers seat back brace-

-Master Kill Switch

-Aluminum diamond plate floor mats

…And I'm sure there are some things I've overlooked, but you get the idea. The odometer currently shows 87k miles and the odometer works. The car runs and drives great with no real issues. The engine does not knock, smoke or rattle. I wouldn't hesitate driving it anywhere.

Since I obtained the car, I have replaced the following items-

– fuel tank

– fuel pumps- both

– all 4 calipers (new)

– timing belt and tensioner

– tires – Yokohama S drive-

– drive belt

– sunroof seal

Over all, this is an excellent car with tons of work done to make sure it is road worthy. It is worth noting that all of the work done to the car is professional. There are no corners cut here!! You could drive and enjoy it as it sits or opt to have it painted and install a nice set of wheels and have a really neat show car / cruiser. The body is very solid and without rust. As you can see in the pics, there are misc dents and dings.

All of the lighting / electrical works well. The power windows are a little slow but work just fine. The only known issues are the heater control slider (the blower works on all speeds) and the horn does not work.

As always, If you have any questions please ask. This is a NO RESERVE auction, so bid to own!!!

I require a $500 deposit via paypal within 24 hours of auction end. The remainder is to be paid within 7 days via cash, cashiers check or bank transfer. Either way, the funds must clear before the vehicle leaves my possession!!

International buyers are welcome. We only accept a bank transfer for payment from international buyers.

Thanks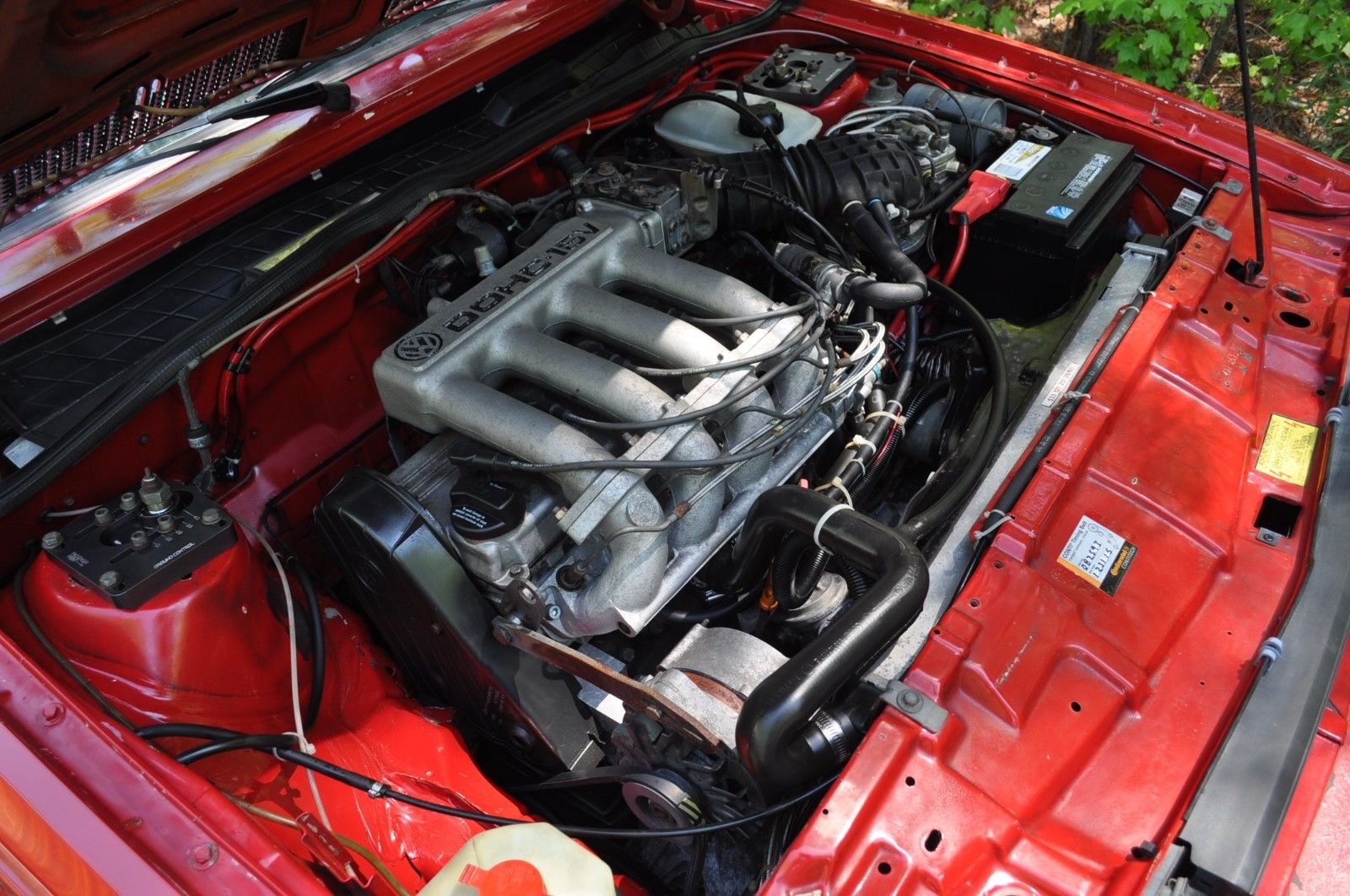 Anyone who has built a track car out of a street car (read: THIS guy) will tell you it's never cheap. You can cut corners, sure, but ultimately, anytime you do – using cheap parts or poorly engineering solutions – you ultimately pay the price again. The track eats incompetence for breakfast, lunch and dinner, so you best bring your A-game if you want to spend time there.
While this Scirocco is by no means a full race car, it's been well built as a track car or autocross warrior that you could road register and drive to and from the events. It also looks great (for the purpose its intended), so while you won't be breaking any lap records, you'll be turning heads and generating plenty of smiles inside and outside of the cabin. There's no computer assistance or million horsepower to hide behind here – your driving skill will determine how fast you go, how much momentum you're able to carry. Perhaps best yet, it's a no reserve auction and quite affordable, so you can live out your Sebastian Vettel dreams on a shoestring budget. So maybe, just maybe, you could drive a car and enjoy it; throw it in to a corner with aplomb and figure out a solution yourself at a speed which won't result in your immediate demise.
Imagine that!
-Carter