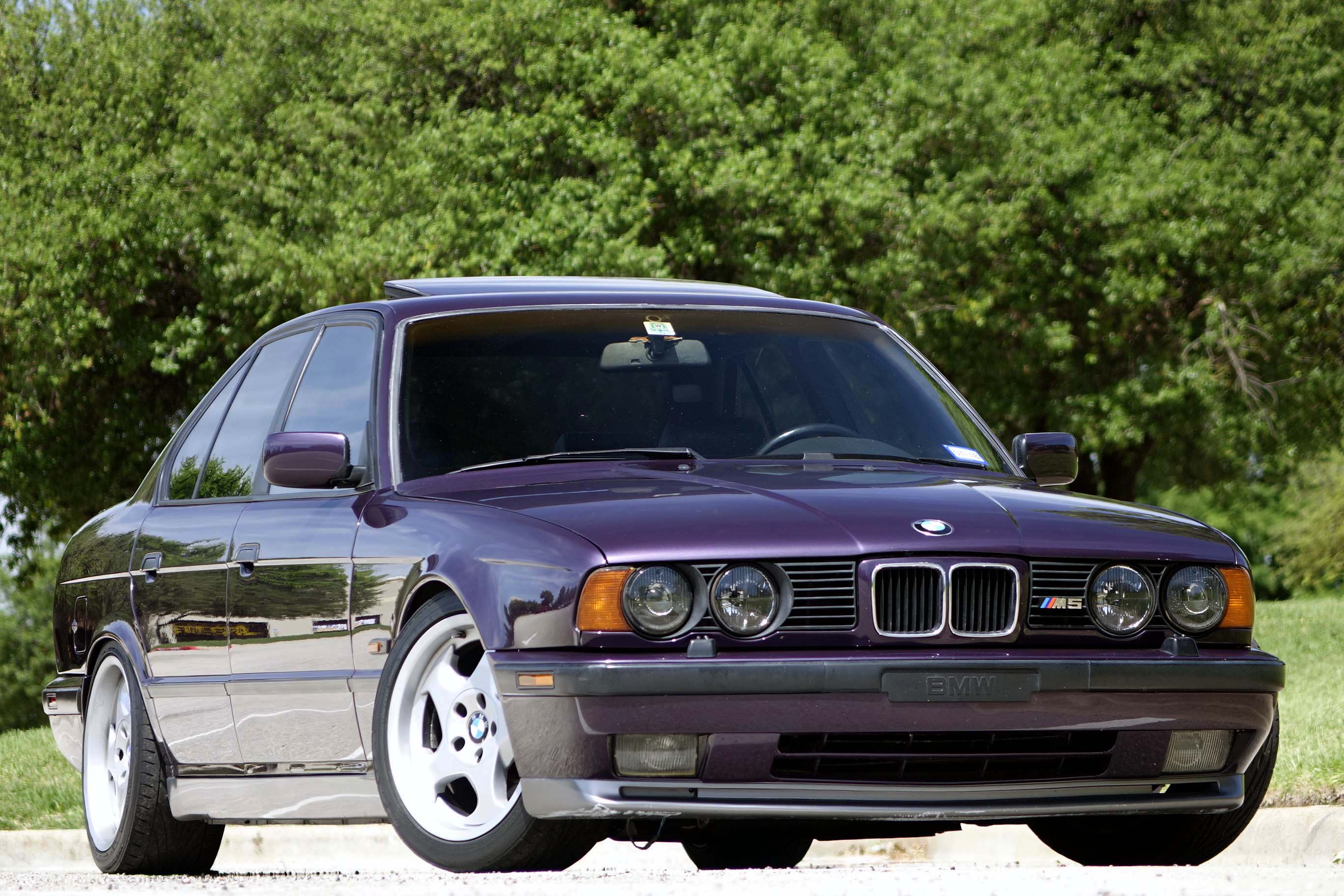 At first glance, I was sure we'd covered this car before. After all, it's not often that European specification 3.8 liter M5s come to market in Daytona Violet.
Or, is it?
Believe it or else, this is actually no less than the third Purple Porsche Eater that we've covered for sale in the U.S.. Back in September, Craig spotted chassis GD63734for sale. If that wasn't surprising enough, I was pretty sure when Craig wrote that car up that it was the identical twin of chassis GD63657 – a car I thrice covered with three different sellers. But, no – today's car is a chassis GD63375, produced before those other two 1993 examples, yet in the same outrageous shade of Daytona Violet Metallic:
Year: 1993
Model: M5
Engine: 3.8 liter inline-6
Transmission: 5-speed manual
Mileage: 73,600 mi
Price: $36,998 Buy It Now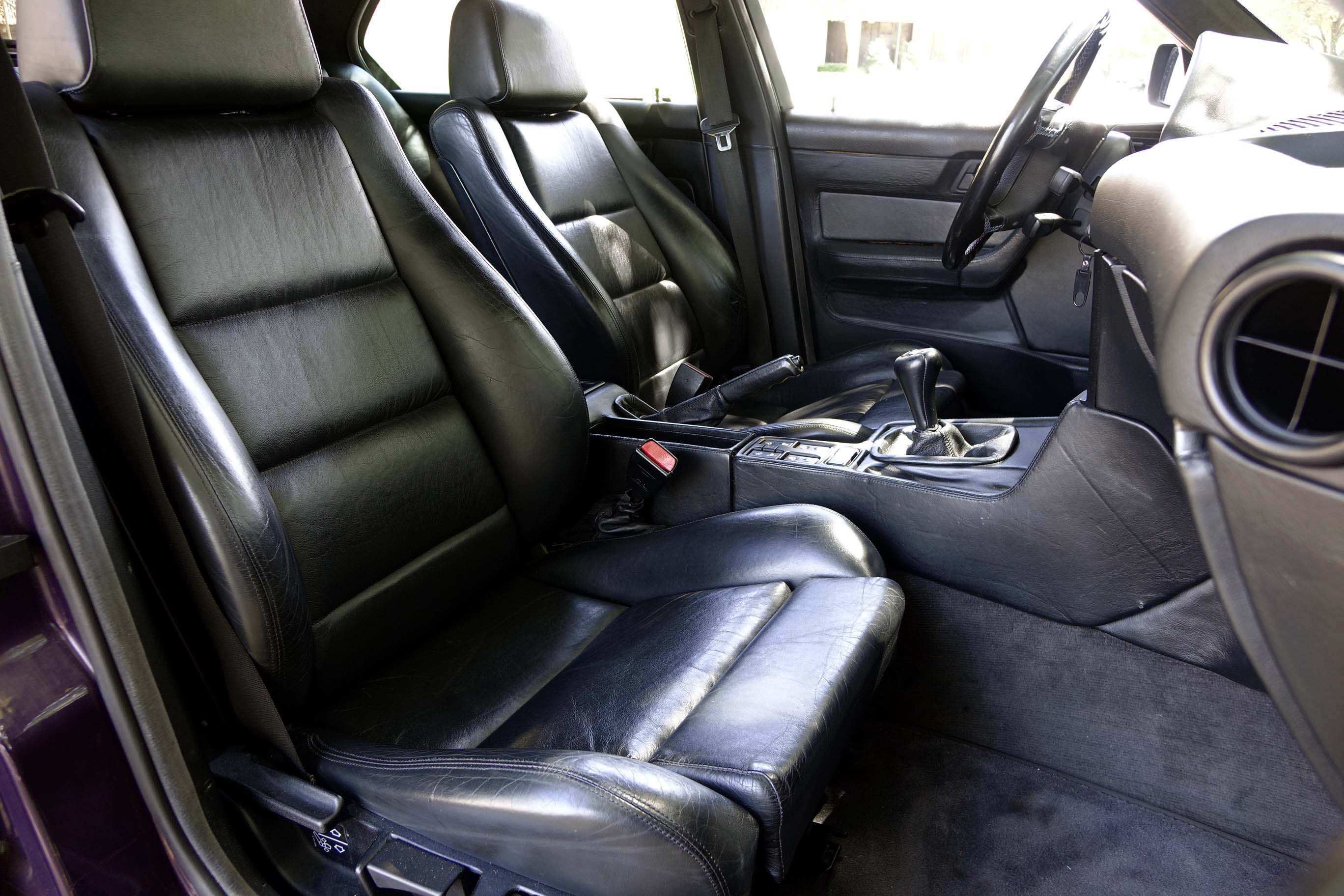 Vehicle Description
eWay Auto Group is pleased to present this 1993 BMW M5 Euro Spec dressed in Daytona Violet complemented by Black Leather Interior with Alcantara Headliner. This very rare Euro Spec M5 is powered by the 3.8 Liter Inline 6 (opposed to the 3.6 U.S model) and is mated with a smooth shifting 5 Speed Manual. It was Imported into Fl in 2001, and recently received a new paint job. Just over 118,500 kilometers show on the dash (only 73,634 miles). Here are a few specs: Nurburgring Package Car. Head was rebuilt by Korman Auto Works with mild port and polish, Schrick cams (20,000 km since the head work) -Dr. Schrick 280* Degree Intake and Exhaust Cams -Landzer Motorsport German Custom Chip with 7400 RPM Rev Limiter -Eisenmann Stainless Race Rear Muffler with Custom Stainless Center Resonator -HELLA Smoked Euro Headlights with HID 6000K Conversion -Racing Synamics Aluminum Front upper strut bar -850csi Aluminum upper control arms with Heim Joints -HELLA BMW OEM Euro Clear/ RedREar Tail Light lenses -BMW OEM Rear Deck Lid Spoiler. Car is in great condition inside and out, with no signs of rust. Brand new ground control coilovers have been installed, the original EDC struts are available if preferred. There is not another Euro spec model on the market right now! Don't miss your opportunity, call for more details! Please call for a test drive. For out of town buyers we offer free airport pick up at DFW Airport and Dallas Love Field Airport. We can also assist in shipping your new car or truck as well. If you are in the Dallas/Fort Worth stop by our indoor showroom here in Carrollton Texas. We are a licensed and bonded dealer here in Texas that carries all makes and models. Feel free to take our vehicle to your mechanic or have a third party perform a pre-sale inspection. We take pride in carrying high quality used vehicles and will go the extra mile to make your car buying experience pleasant. We have financing available with rates as low as 2.29 % for qualified buyers. WE ACCEPT TRADE INS! We welcome first time buyers and are motivated to get you in your dream car. Apply online today! Our vehicles come with a 3 Month/3,000 Mile Limited Powertrain Warranty with your purchase (certain vehicles do not qualify). Visit eWay Auto Group online at to see more pictures of this vehicle or call us at today to schedule your test drive. Our vehicles come with 1 Key unless advertised otherwise!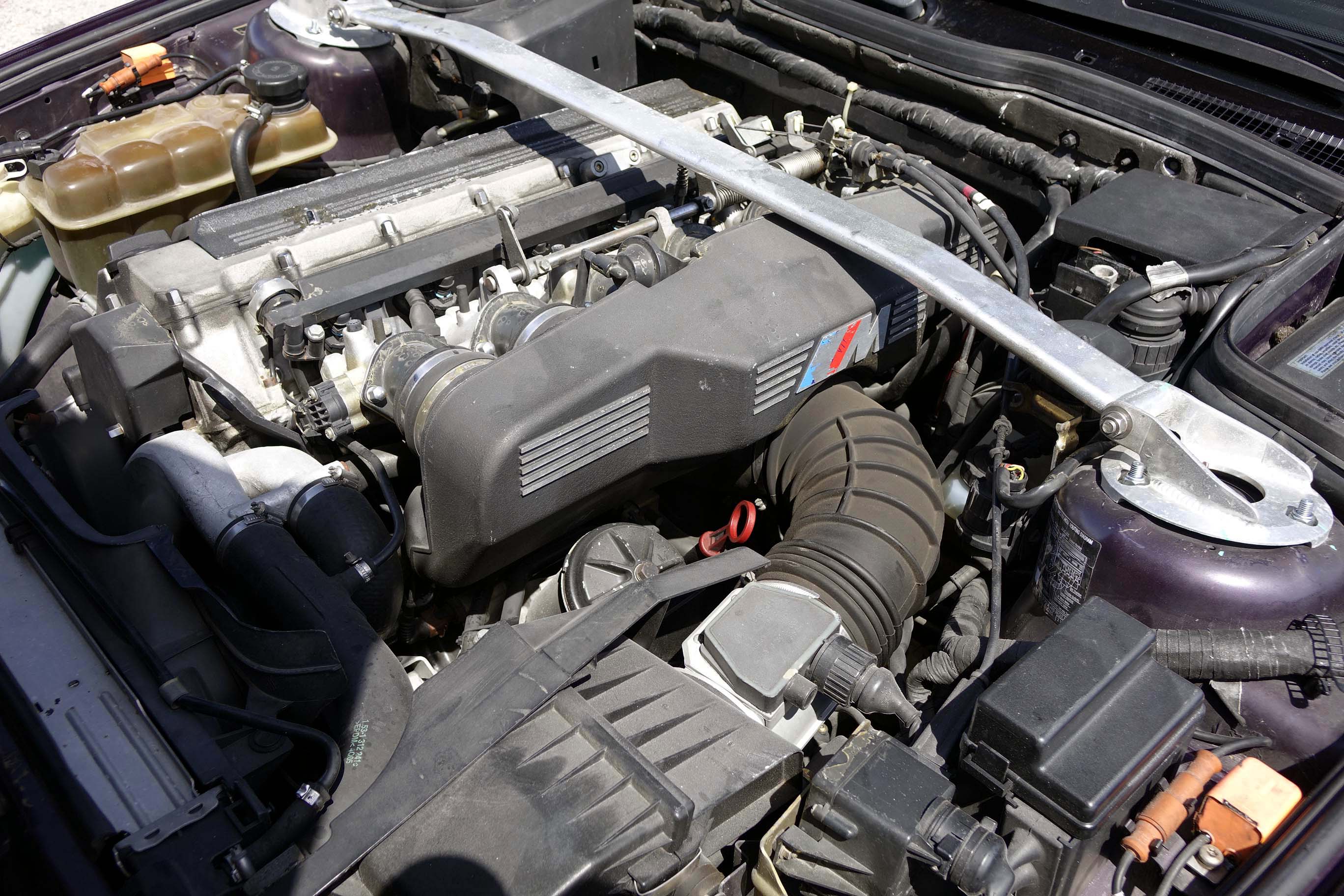 The VIN check confirms this car is originally an HC91 model; European specification M5 produced at the Dingolfing plant in September, 1992. It was ordered in Daytona Violet Metallic (283) with Schwarz leather (0318). Options included Servotronic (216), leather steering wheel (240), steering column adjustment (245), rear spoiler (325), Shadow line (339), green stripe windshield (354), electric sunroof (401), sunblinds (416), electric and heated seats (459,494), headlight washers (500), air conditioning (534), cruise control (540), 9″ rear wheels (781), and the Nürburgring suspension package (782). Outside of the color and 3.8 motor, it's the last two options that make the car special
The car has obviously undergone quite a few modifications from stock, including several performance changes to a coilover suspension, a louder exhaust and lights. All are generally high-dollar, quality items, and thankfully for preservation, all are reversible easily. Beneficial too is the Korman-rebuilt head. Miles are lower and the car looks great thanks to a respray in the original color. There's damage and scrapes to the front spoiler; not surprising given the very much lowered ride height, and some wear on the inside, but generally presentation is very good – though I'd probably rate this as more of a driver-quality example that's Car and Coffee show worthy compared to the Concours-level M6 from yesterday.
Pricing? The E34s have been on the rise, but the asking price here is far above the last two examples. The first one I looked at traded twice in the teens, with the last asking price I saw for $21,000. Craig's more recent example had a $28,000 ask, though admittedly it also had double the mileage. Is this car worth $37,000? In the realm of asking prices for 1980s Ms, my immediate reaction is yes. Lower miles, rare color, and good options mean that this car will have a strong desirability factor moving forward. It's got the performance to back up the price, too. I'd personally revert the car back towards a more original configuration, but even then I'd think you could recoup some money selling off the performance items. The ask is definitely strong, but in dreamland I think I'd pay the ask for this car before I laid out a similar currency for an earlier M that would, at this point in the market, have to not be in equal shape.
-Carter