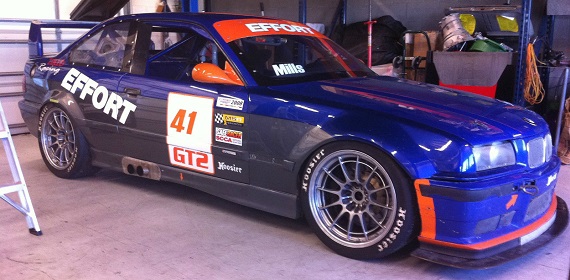 Not all M3 racers are the same, though as the saying goes it's tough to judge a book by its cover. Looking at today's 1995 M3 one could suggest right off the bat that it looks well built but not appreciably different than most other track-ready E36 M3s that come to the market. But it's what is underneath that really separates this M3 – one that bucks the suggestion that beauty is only skin deep. That's because this example is one of the reported 197 M3s produced by BMW Motorsport GmbH specifically for racing when new. They were sold to the likes of dealers and well-to-dos for Group N competition – effectively, a "Showroom Stock" level of racing. But these M3s were anything but stock as they were delivered in component form to dealerships to be built by the racer in the specification that they required. Number 136 has an interesting career, having originally been raced by Frick Motorsport in the Austrian Touring Car Championship by notable BMW factory driver Dieter Quester. BMW even went so far as to have models made of the car, liveried in Red Bull colors and wearing number 3. Since then it was turned into a privateer racer where it has consistently been, rather unsurprisingly, a front runner: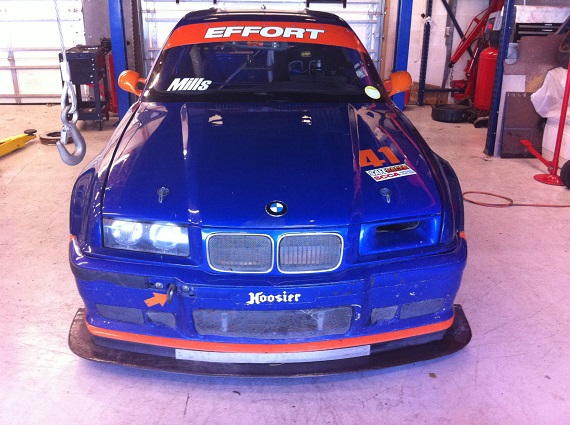 Year: 1995
Model: M3
Engine: 3.3 liter inline-6
Transmission: 5-speed manual
Mileage: Not Listed
Price: $65,000 Buy It Now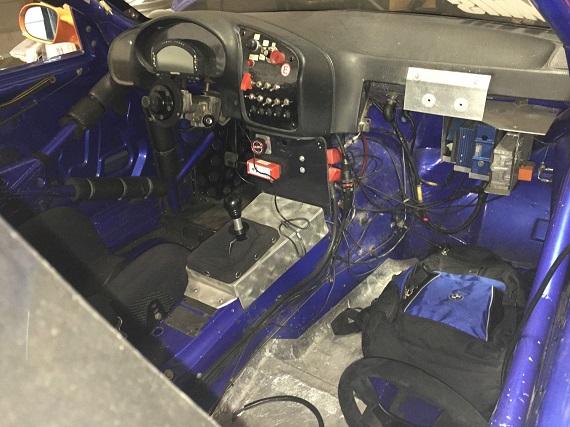 1995 Matter Chassis groupe N
REAL BMW MOTORSPORTS carbon fiber Hood, deck lid, and doors
AP 6 piston front brakes 355 mm, AP 4 piston rear 315mm
Fresh S50B32 "EURO MOTOR" 3.3 liter – Arrow Rods, CP Pistons, Removed Vanos, BMW Motorsports Cams, Shim Under Bucket RACE lifters, BMW Motorsport Groupe N oil pan, BMW Motorosports Carbon Air box
Hewland SWGT 6 speed gearbox – different gear stacks and a drop gear.. set per track if needed…
Powertrain Technology's 5.5 2 disk Clutch with Aluminum Flywheel – entire assembly weights 11 lbs
NEW Fuel Cell and Pumps – 2.5 inch Red Head – DRY BREAK
NEW Diff with Emco Ring and Pinnon
JRZ 3 way shock just rebuilt
EFI Technologies ECU and CDI box
Aim MXL Pro dash and Smarty Cam
Braille Battery I49CX – Carbon Battery with Charger – over $3000
2 sets of wheels
Have Some spares for repairs and basic wear items

Extensive Race History – 1995 OTC Champion with Deiter Quester as a Red Bull sponsored car
1997 – 2001 Speed World Challenge GT car raced by Walter Swick under Techmark Sponsor
2005 PBOC R2 2nd in Championship
2007 NASA Tx GTS5 championship
2008 2nd in NASA Nationals GTS 5
2009 SW division GT2 Championship car

Car is 2475 LBS, about 350 hp to the wheels. It is on par with a 996 Cup car in performance and 1/2 the maintance. This is an ICON car in the BMW community and in texas when I was runniing its. It will do a 1:45 at TWS and a 1:35 at MSR.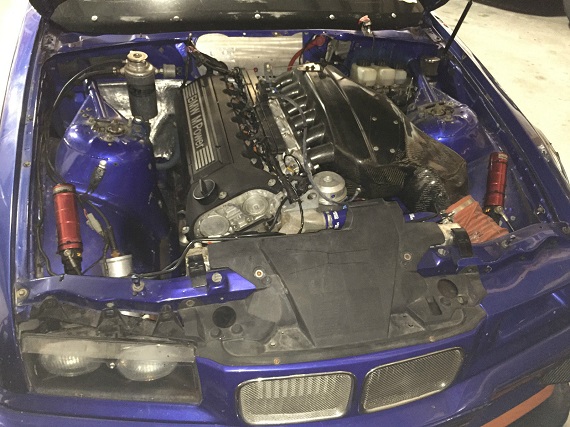 $65,000 is certainly a lot of scratch for any E36, and especially for a 20 year old race car. However in this case you're looking effectively at a factory race chassis, and looking at the components the build is still top notch. The photos don't really do justice to the beautifully built Matter cage – the same company who had produced the racing E30 chassis for BMW Motorsport, run by the likes of Schnitzer and Zakspeed. The Euro motor is worth a pretty penny on its own, but is backed up by a race 6-speed gearbox, JRZ shocks and AP Racing brakes. To do this car right, though, I think the plan would have to be to return it to its original configuration and livery, as much as possible. Even if that cost a bit of money, you'd have a historic race car that could potentially invite you to a whole new level or racing – events like the Goodwood Festival of Speed tend to highlight cars just like this example. This really is a rare bit of BMW race history, and I hope it goes to someone who can both do it justice and appreciates the significance. Since we've seen factory race E30s blow through the roof and E36s are beginning to rise in value, even at the high asking price this car has room to increase in value.
-Carter