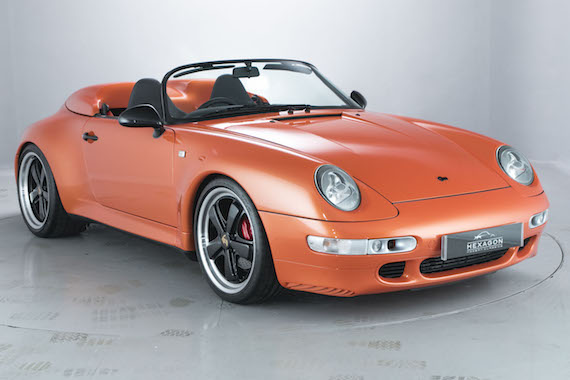 The great thing about the car hobby is there seems to be an almost endless stream of imagination from tuners and coachbuilders when it comes to concepts and limited production vehicles. One car in recent memory that sticks out in my mind is the Porsche 993 Speedster. Or the lack thereof. This was never officially offered by Porsche, but two were produced, one for Ferdinand Porsche and another for Jerry Seinfeld, comedian and noted Porsche collector. This hasn't stopped people from trying to emulate those rare 911s. Ninemeister is a company based in the United Kingdom noted for its custom Porsches, and this 1995 Speedster happens to be one of them. With air-cooled Porsche popularity soaring, especially for the final batch of 993s, this could be considered one of the ultimate expressions of classic 911s.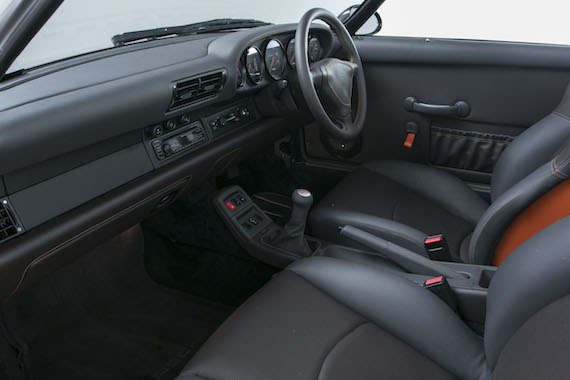 Year: 1995
Model: 9m93 Speedster S
Engine: 3.6 liter flat-6
Transmission: 6-speed manual
Mileage: 8,400 mi
Price: £229,995 (~ $352,283 USD)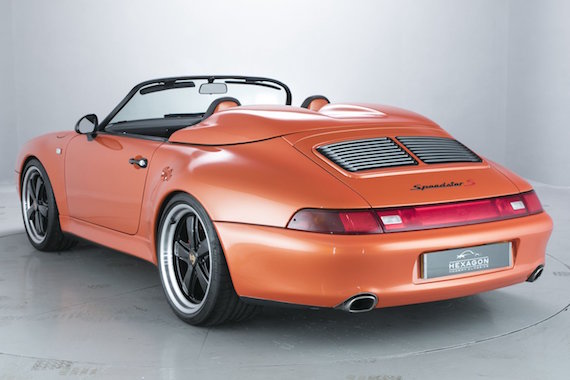 Master Craftsman car designed and built in UK by NINEMEISTER, Upgrades – Ninemeister Conversion No 4, KW Lifting Suspension, Grey Full leather interior, 2 seats, Metallic Blazing, The 9m93 Speedster S is the product of Ninemeister's special wishes programme, combining the simplicity and delicacy of the Speedster design with the road presence of the 993 turbo look bodywork to produce a unique vehicle which is simply beautiful from any angle. A showstopper, a car that seduces you with its stunning wide hips and outrageous curvaceous lines that flow from front to rear. This is simply the definitive 911 Speedster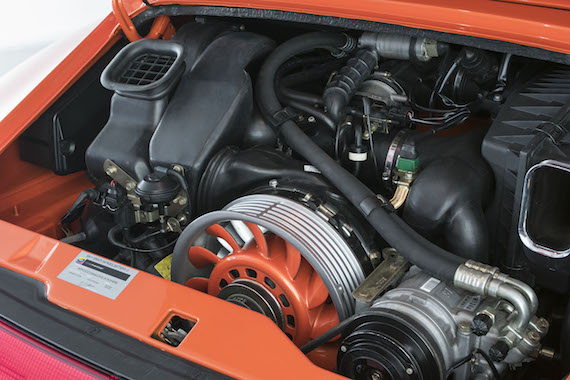 This was one of those cars where the minute I set my eyes on it, I fell in love. The metallic orange hue is quite unique and works great with the black accents and Fuchs style wheels. While customers could have bought a new Speedster in 2011, you were limited to two color choices and were forced to live with the PDK gearbox. In my opinion, the tonneau cover of the 997 Speedster looked a bit awkward, lending to a bustled up look in the rear that wasn't as pronounced in earlier versions of the Speedster, notably the 3.2 and 964 variants. What is something like this worth? Hard to say, given there are so few that exist, and but a pair that emerged from the Porsche factory. Certainly we're in six figure territory and when you are talking rare 911s, the 993 Speedsters are amongst the most exclusive.
-Paul