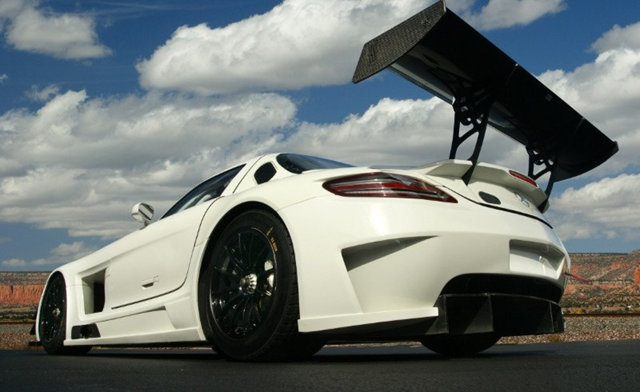 While I try to vary the posts up a bit, there's no denying that my regular "Motorsports Monday" posts are dominated by Porsche and BMW. Occasionally, I search far and wide and manage to include an Audi into the mix, but our readership undoubtedly doesn't associate this column with Mercedes-Benz products. On top of that, the name of this particular car which is bucking that trend also isn't unusually associated with the three-pointed star – "GT3". So synonymous with Porsche is that combination of letters and a single number that one could overlook that it dictates the rules for an entire class of cars in the FIA. Since I like rather unusual candidates anyway, I was excited to see one of the very limited production C197 SLS GT3s come up for sale on eBay this week: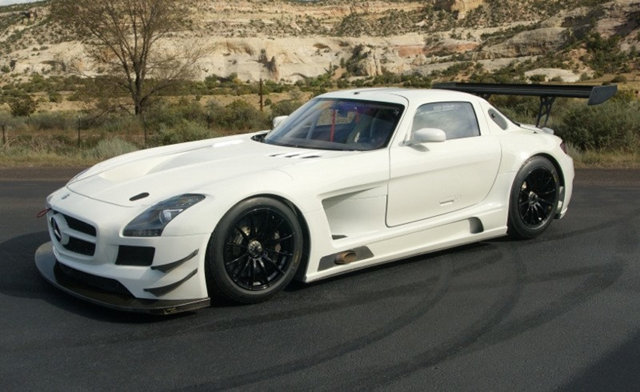 Year: 2013
Model: SLS AMG GT3
Engine: 6.2 liter V8
Transmission: 6-speed sequential
Mileage: 2,952 mi
Price: $499,900 Buy It Now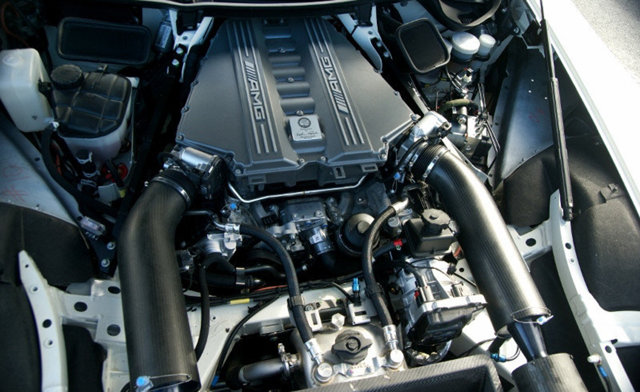 Vehicle Overview
ONE OF THE LAST PRODUCED MERCEDES-BENZ SLS AMG GT3 RACE CARS.

ONLY ONE FOR SALE IN THE U.S.

CHASSIS # 135 RACED A PARTIAL SEASON OF THE PIRELLI WORLD CHALLENGE IN 2015 AND HAS ALL UPDATES AND DEVELOPMENTS INCORPORATED.

COLLECTORS DREAM LAST OF THE RARE GULLWING RACE CARS!

FRONT – MID ENGINE 6.3 LITER V8 WITH DRY SUMP LUBRICATION

6-SPEED RACE TRANSMISSION WITH SEQUENTIAL SHIFT IN TRANSAXLE ARRANGEMENT DEVELOPED IN ACCORDANCE WITH THE GT3 REGULATIONS OF THE FIA

GT3_KAT CATALYTIC CONVERTER OPTION

GT3_KLIMA CLIMATE OPTION

TOTAL ENGINE USAGE – 4,750 KM

TOTAL GEARBOX USAGE – 4,750 KM

TOTAL CHASSIS USAGE – 4,750 KM

TOTAL AXLE USAGE – 350 KM

Deposit required to use "Buy It Now" feature. Deposit is non-refundable.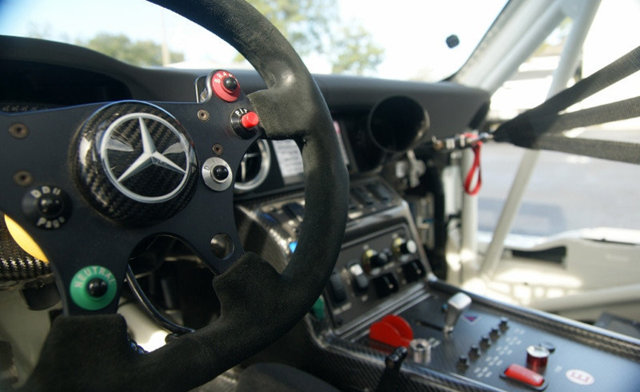 The seller claims repeatedly the car is a 6.3, but I promise it's not – though one certainly wouldn't call the restricted 6.2 M159 pokey at 550 pushing the sub-3,000 pound SLS. While the also sub-3,000 miles accrued by this 2013 racer don't sound like much, that's the best part of halfway to the rebuild doctor for most of the parts in this car – and rebuilds on this scale aren't cheap. The good news for a potential racer is that the rebuild intervals are double if not quadruple those of Porsche's more famous equivalent, so at least you save some money there? You certainly don't save too much on the asking price, which at $100 shy of half a million dollars is an amazing $80,000 more than a brand new Mercedes-AMG GT3 race car based on the GT-S. Granted, the new model doesn't have the famous Gullwing doors, but then it's faster, lighter and….new. At this level, the only way this price would be justified would be if it were a famous and race winning chassis, which this car isn't. At least the photography is pretty?
-Carter