Warning!
This post is in our archives. Links in this post may have been updated to point to similar cars available to bid on eBay.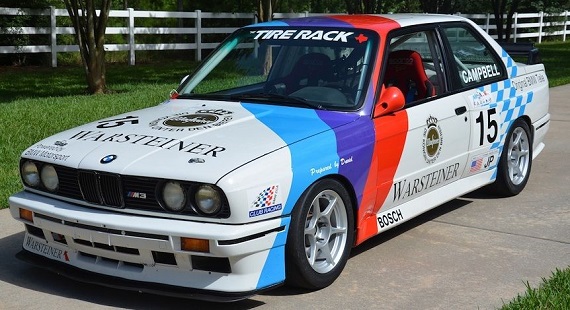 If you were to believe the history of Motorsports as told by some E30 enthusiasts, nothing would have existed before the M3 and nothing can compare since. Sure, the M3 was an impressive car and had a long and illustrious career, and in terms of a single type of racing it won more than any other single model has. But was it more dominant than the Porsche 956/962, for example? 8 overall wins at Le Mans is certainly quite impressive in a life that spanned over a decade. Or how about the all-conquering Lancia Delta, which won the WRC Championship for 6 years straight? Or Ferrari's successive and evolutionary F2002, F2003GA, and F2004 – one of the most dominant streaks in Formula 1 history – the F2004 won 15 out of 18 races and nearly all of the track records it set that year still stand over a decade later. While I'd agree that it doesn't diminish from the achievement of the E30, I'd argue that it's not the most impressive achievement in Motorsports history. Still, that winning heritage paid dividends for BMW in the sales and reputation department, and the E30 M3 has become a rocketship still heading towards its apogee. $90,000 for an E30 used to sound laughable, but suddenly it's the market reality for the limited and low mileage examples. Even track-dog M3s are experiencing a resurgence in value; which raises the question – would you rather have the legend of the M3 or something of racing pedigree from the same generation but with a much higher performance envelope?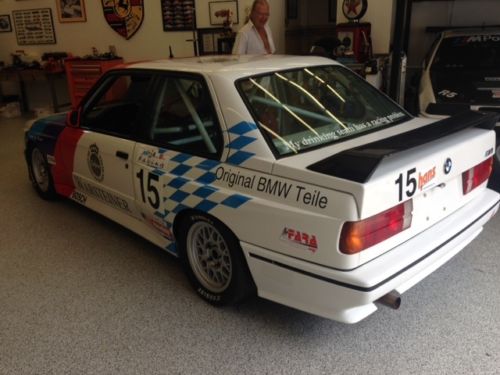 Year: 1988
Model: M3
Engine: 2.3 liter inline-4
Transmission: 5-speed manual
Mileage: Not Listed
Price: $50,000 Buy It Now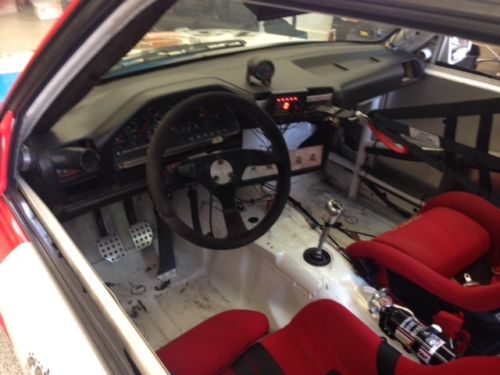 This is a 1988 BMW E30 M3 Racecar that was extremely well sorted out by a professional racing instructor. This car started life out as an E30 M3. It is finished in the Warsteiner livery. The interior is completely gutted. The suspension is a mixture of ground effects, components, turner motor sports components, Ireland engineering components, etc.. The motor is basically a stock S14 motor with the exception of shrick cams 284/276, oil pan, baffling, VSR, complete exhaust system, full roll cage, log book, and chip. It has a full fire system and both seats and belts are up to date. I ran the car in scca in stu category and I won first in class every time with this car. It is an extremely well balanced car and handles incredibly. The car has a new clutch and fly wheel, new front rotors and pads, and it is ready for the track. I am selling the car because I have moved on to a different category of car. The car comes with two sets of wheels and tires which have only one or two heat cycles and are still very usable. I have tried to describe this car the best I can. If you have any other questions feel free to contact me.
Have spent some time in an E30 M3 at the track, they certainly are impressive. I helped a friend break in a newly built S14 which meant I needed to turn laps a gear up and not exceed 5,000 RPM; well below where the S14 in race trim develops power. Despite that, I was still taking down E36 and E46 M3s, Porsches, and everything else on track in a car nowhere near its full potential. The balance was amazing; I was used to my Audi having a lot of grip, but you have to really muscle it through corners. The M3 had even more grip but felt at home at the limit, delicately transitioning into a very light oversteer that was so easily controllable. It was, simply put, a joy to drive. This particular M3 has been famously liveried in the most recognizable war colors of the E30 and is reasonably set up for the track, while not being overly built or too wildly modded. The result is that you get the pure essence of the M3 in a package that you can drive to 10/10ths. But is it a better value than a Porsche 944?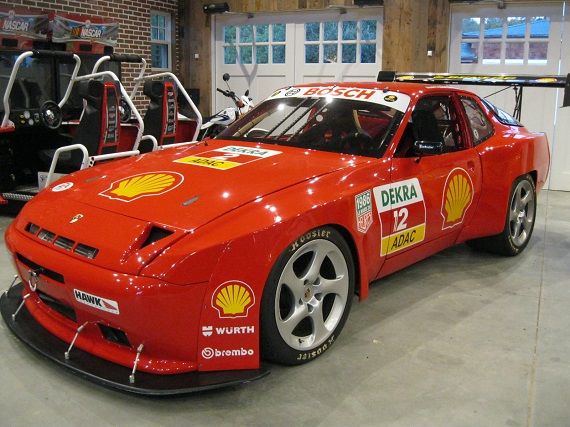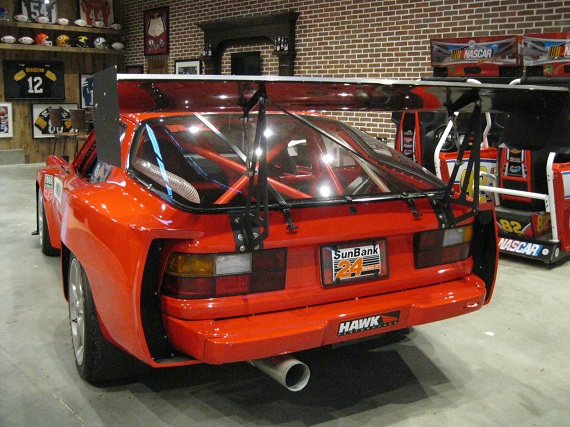 Year: 1986
Model: 944 Turbo
Engine: 2.5 liter turbocharged inline-4
Transmission: 5-speed manual
Mileage: Not Listed
Price: Reserve Auction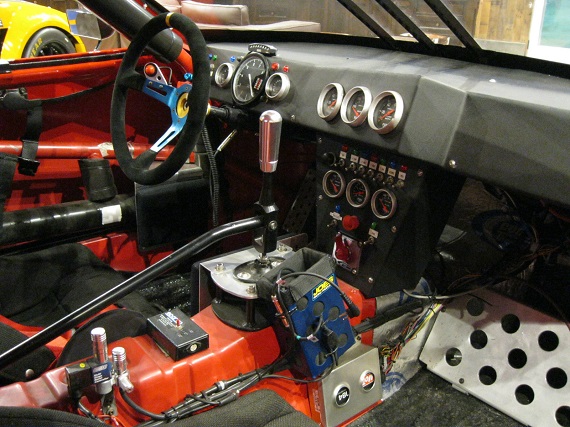 This is a 1986 Porsche 944 Turbo Race Car – Not Street Legal – Car can run in a variety of classes stemming from Vintage Series SCCA to Super Unlimited NASA – Very rare one off build with over 200k in receipts – Detailed itemized catalogs with every part, receipt and schematic included. Professionally built and well sorted, this is a turn key, ready to go Porsche race car that can show up and win right off the truck. Way too many parts and specs to list, but some highlights are ; Bobby Kostopoulos Built, Balanced and Blue Printed 2.5Lt Turbo – Lindsey Racing Oil Pan and Pump with baffle kit – Pauter Forged Rods, Factory Forged OEM 8:0 to 1 Pistons – OEM Block – APR Head studs, nuts and washers – Phase III Lindsey Racing Head, fully ported, new guides, enlarged seats and valves, 55cc chambers and performance nylon valve seals. Web Cam – Hydraulic with Adjustable cam gear by Lindsey Racing – BBK Throttle Body 75MM – Canton Racing Accusump – Hi Flow 1000ci High Efficiency low pressure loss air to air intercooler – Speed Force Racing Intake Manifold – Stewart Warner Hybrid Turbo with Lindsey Racing 962 Dual waste gate … I think you can get the picture here … its just too much to list, there was NO expense spared on this build … its incredible.

The Transmission is 944 Turbo Factory with LS Differential – Tilton Differential Pump, KEP Kennedy Aluminum Pressure Plate, Hamburg Technic 944 Short Throw Shifter. –

The Suspension is fully adjustable – Corner Balanced, track aligned, with Koni Coil Over Adjustable Shocks –

Custom One Off Body Kit – Suspension can hold a 355/650 R18 Turbo Wheels !!

The car is incredible, inspections welcomed … its an absolute blast to drive and very reliable – Reserve is very reasonable compared to quality of the build and the expense involved – Can race SCCA Vintage Series, NASA Super Unlimited Series, and some IMSA Unlimited GT Classes.

Contact 949 395 5101 with any questions – all books and records are available for review – Car is located in Laguna Beach, California –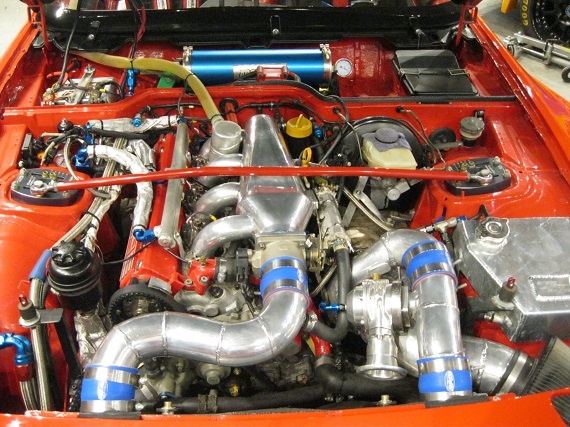 If anything, the 944 Turbo is close to the equal of the M3 on track in stock form, but turn up the boost and fit much wider tires than the E30 is capable of and there's no contest. This particular 944 Turbo evokes some images of the legendary 924 GTR/Ps which finished an impressive 6th and 7th overall (respectively) in the 1980 and 1981 Le Mans. Horsepower is quoted at "over 500", but in race trim these 944 Turbos are capable of pushing nearly three times the output of the S14. The body kit looks purposeful, the color and livery are neat, and the interior looks much tidier than the M3. I don't think the much newer 911 Turbo wheels are a good fit; get some large magnesium BBS race wheels, though, and this car would be stunning. The reserve is still on and it's already received impressive bidding but is still far below the M3's asking price.
Which is the better value? If ultimate speed is your goal, it's hard to argue with the 944 Turbo. Fully turned up, they're still capable of besting brand new factory Porsche race cars. However, approaching the limit that level is asking a lot of a 30 year old chassis and few are capable of extracting that level of performance fully. The 944 Turbo offers much more bang for the buck, but the E30 is probably the car I'd choose at this price point; being able to drive a "slow" car fast or at the limit is to me much more enjoyable than getting into a car that is above my ability level – even if you pass everything in sight. Still, though, that 944 Turbo looks the boss; I'd love to know what the reserve is. You could also turn the boost down to a more manageable (and affordable) level and have a lot of fun with this package.
-Carter