I have yet to look at a Golf R32 in 2018. It's not for lack of examples; any given day, there are usually about 10 or so for sale on eBay and plenty more via Volkswagen-specific fora. But it's the crazy asking prices that usually put me off from the first generation. I just can't get on board, especially as Golf R prices have dipped down in to the low 20s. Heck, there are two Golf Rs below $20,000 right now. It's therefore pretty hard to stomach the high teen ask on many first-gen R32s even with many hundreds of thousands of miles. They're not the E30 M3, after all. Not even close.
So how do you get into an affordable R32? One way is to consider the second generation. Perhaps it was the styling, perhaps it was the DSG-only transmission, but even a very clean 2008 Golf R32 comes to market generally under the asking prices of the first generation. Still not your bag? Well, then you could get into this no reserve first gen – but a warning, some assembly is required…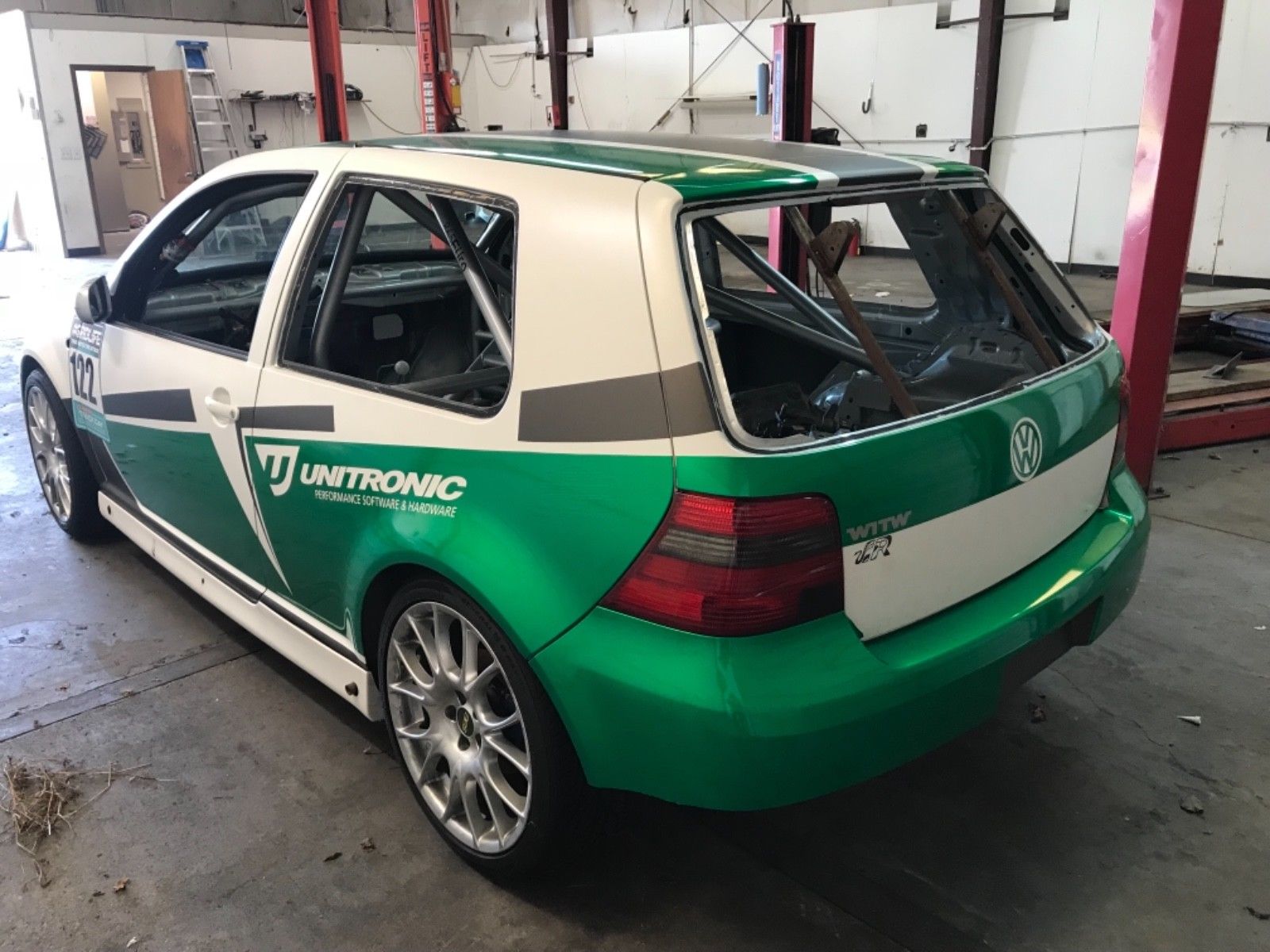 Year: 2004
Model: Golf R32
Engine: 3.2 liter narrow-angle VR6
Transmission: 6-speed manual
Mileage: "100,000" mi
Price: No Reserve Auction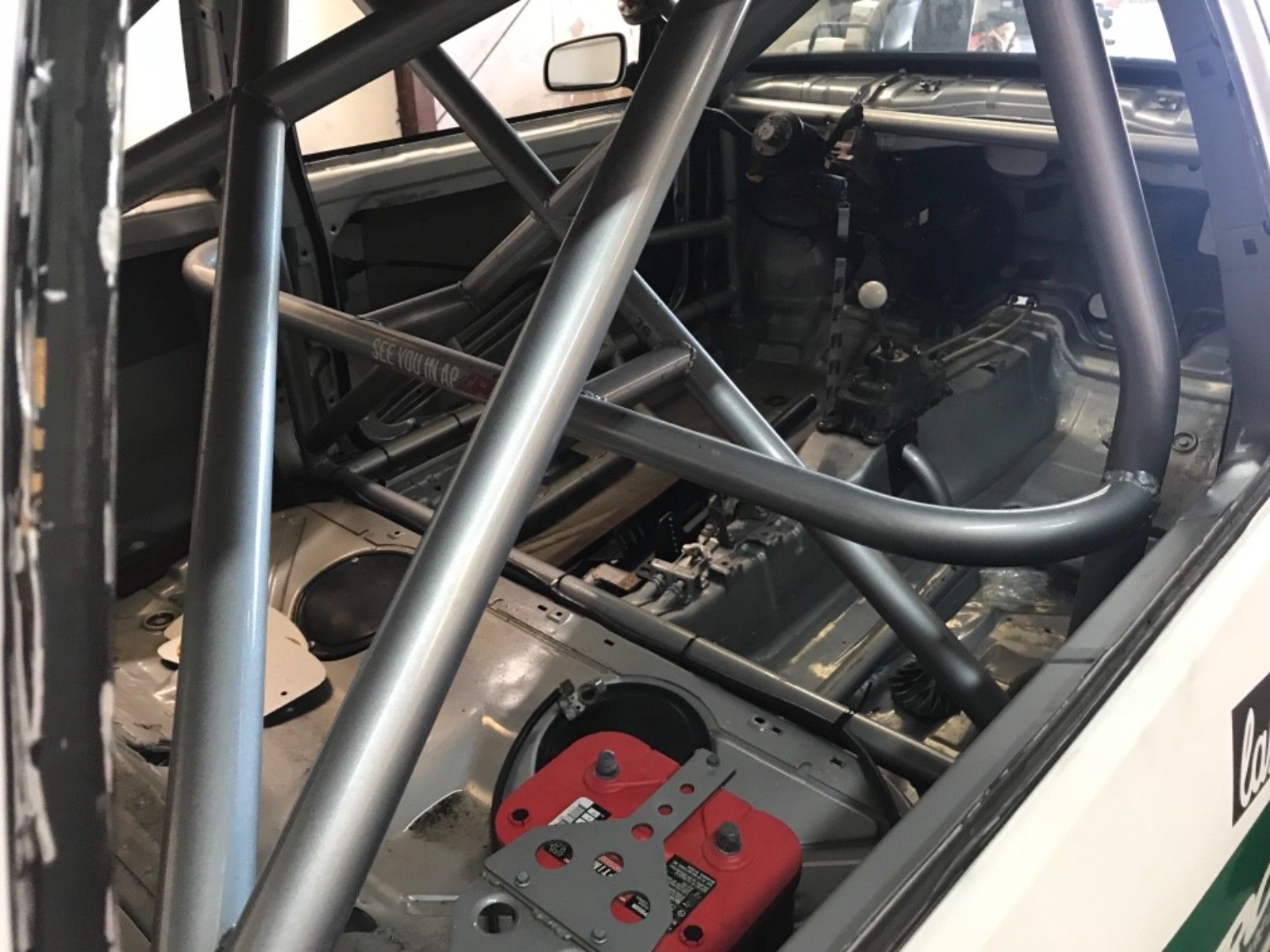 2004 Golf R32 MK4 all wheel drive Race car project. Previously raced
It's setup with rear KW gas race shocks with competition springs.
Front KW gas shocks with competition coil over springs adjustable camber plates.
Full GT SCCA legal roll cage.
Engine and transmission are removed for engine refresh and mod.
The trans is good working order and is only out for engine mod rebuild.
Includes most of the parts to put it back together. Including race seat, belts, ATL fuel cell and more.
Originally silver but has been wrapped.
Selling on Bill of Sale only "NO tittle"
This a no reserve auction!
Buyer makes all shipping arrangements and payment.
All forms of payment must be cleared my bank before pickup.
Thanks!
Don
https://m.facebook.com/AirCooledClassicsPorsche/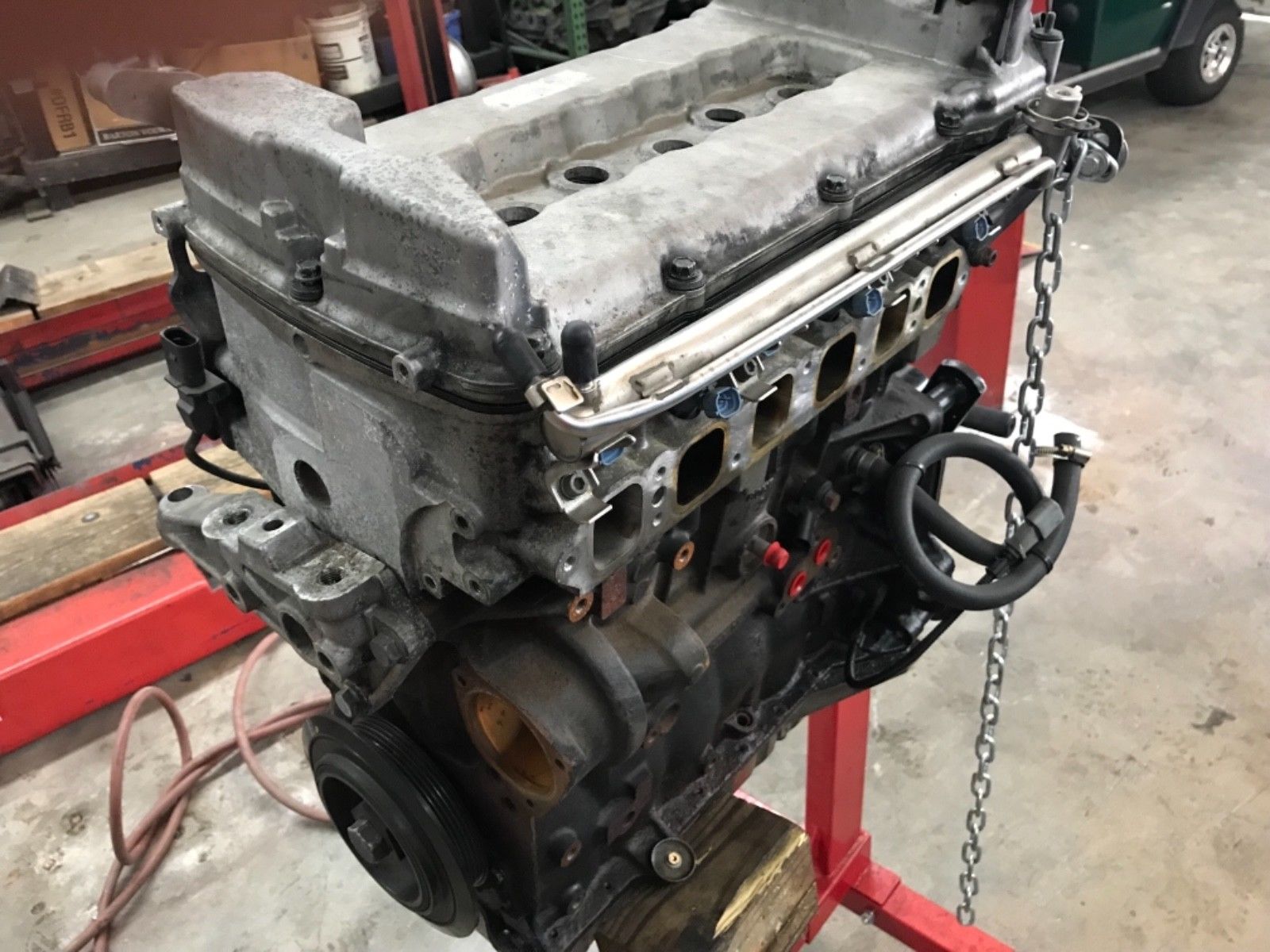 It's a little unclear to me why the car was entirely stripped if it was an existing race car. I suppose it could have been intended to move up a few classes which necessitated changing the cage or something similar. But the result is that you have "most" of what's needed to put it back together. Most. Not all, mind you, which when putting someone's jigsaw puzzle back together is always super convenient. I tried this once when I was younger with an Audi Coupe GT that was race-prepared, too. This meant the chassis was fully stripped and "all" the parts were in boxes, which meant actually that only 75% of the parts were scattered in pieces.
So you're left with a bare chassis that likely couldn't easily be reverted to a road car. Even if it was, there's the problem with the "NO tittle", but hey – if you can figure out how to put this car back together (or pay someone to), you can probably sort that part, too. But if you can't, you'll at least have an overweight and mediocre track car. The last few Golf R32s I've been on track in have been downright disappointing. Good noise? Sure. Good on track? No, you're better off with the front-driver GTI. But at least it has BBS wheels? Well, unfortunately they're the CK model, which looks great and like the CH, but are heavier. The big draw here is the no reserve auction, and right now bidding sits below $2,000 with a few days to go. This is simply as cheap as R32s get.
-Carter