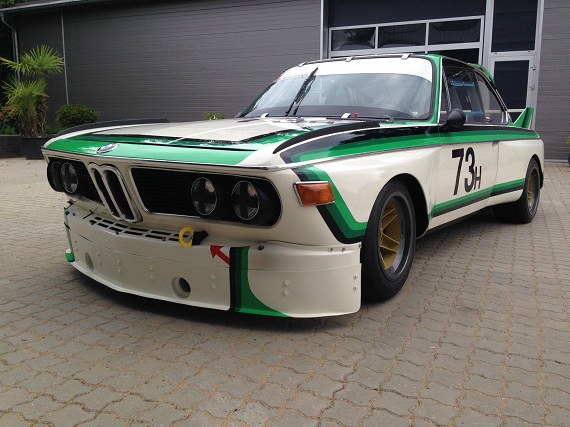 BMW's revolution and rebranding through racing started on March 25, 1973. At the Monza 4 hours race in the European Touring Car Championship, the "CSL" legend was born. Massive box flares, huge BBS magnesium race wheels and deep front spoilers adorned the delicate E9 coupe now, and the iconic German Racing White with blue and red stripes following the lines of the hood and sides of the car. And with drivers like Hans-Joachim Stuck, Chris Amon, and Dieter Quester BMW Motorsport would go on to win many races and establish the brand that would later launch the infamous "Batmobile" CSL, the 2002 Turbo, and of course the M brand. Prior to 1973, the top flight races were run by BMW through their partners Alpina and Schnitzer, and indeed the BMW Motorsport entrants at Monza failed to finish, with Niki Lauda at the hands of an Alpina E9. A few races later, the rear wing was introduced by BMW Motorsport, and in the hands of Dieter Quester the first BMW Motorsport win was recognized at the 24 Hours of Spa on July 22, 1973.
The 3.0 and later 3.5 CSLs would continue to race and win for a few years, establishing the brand as a serious contender to the established Porsche in the sporting market. Because of this, there were not only many in-period conversions to CSL race cars, but many replicas built since. This appears to be one of the latter – originally, a 2800CS which has been converted to look like the Group 2 racers with a period motor: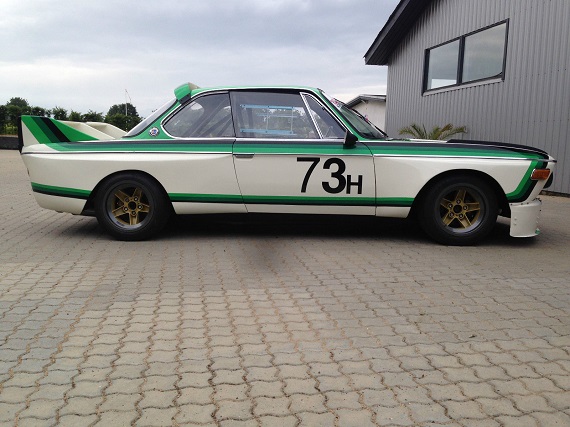 Year: 1970
Model: 2800CS
Engine: 3.5 (?) liter inline-6
Transmission: 5-speed manual
Mileage: Not Listed
Price: Reserve Auction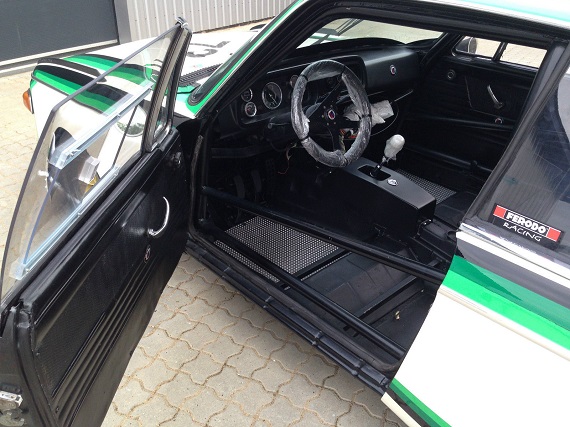 This BMW CL is build as the Alpina Factory cars from 1975 , the car is born in 1970 as a BMW CL 2,8 with chassis number 2205 , all the work on the car is done to meet the FIA Historic rules, the car needs work to be race ready, and there are no HTP papers on the car yet, for the reason that the car is NOT race ready, parts and work needed to be done is explained below in the AD.

The engine in the car is one of a kind, build by Alpina Motorsport for the Norwegian European Champ Rune Tobiasson back in 1974 (with Papers) , the engine has only 4 houres of race since Dyno, it produce 363 Hp and max Rpm is 8000, Tilton 3 plate clutch with new plate, gearbow is a close race box 5 gear is 1/1. Diff 4,44 75 % Bilstein Shocks, orginal factory 16″ BBS Center locks and Wheels.

Following parts and work needs at least to be done to make the car race ready.

Seat, belt, battery, fire extinguisher, fueltank, fuel pumps, fuel lines, fuel regulator, cooler and tubes, drysumptank, drysump pump, oil cooler, oil lines, and wiring, Brakes.

you will ned a lot of time and some money to finish this car to high standard, but in the end you will have a very rare race car.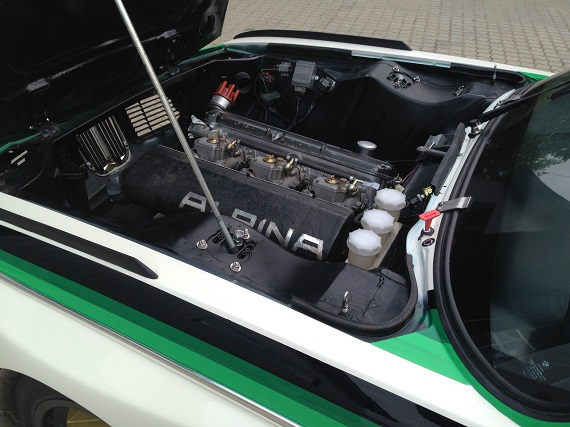 This replica is an interested assortment of some Alpina bits and the striping convention – but not coloring – of the BMW Motorsport team. The car has some interesting bits, too – such as the original BBS center lock wheels which themselves are worth many thousands of dollars. Valuing a replica is always difficult, and it is especially so with this one as it is an incomplete car not presented in the correct colors. A few years ago this period but running replica popped up, and we've also looked at a '72 3.0 CSL in the more familiar Motorsport colors previously. We've also seen real CSLs, such as this more wild Group 5 car. Values range from $75,000 to $1,000,000 or more depending on race history, condition and provenance. In this case, as a non-runner it's likely this car is on the low end of that spectrum. Despite what appears to be finishing in a high standard overall, the reality is that without documentation or in more recognizable colors – and especially not being a running example – this car is really just a good base for a vintage racer. Send it out to noted CSL restorer Moto Porter, write a big check and this could be a stunning recreation of an evocative era.
-Carter