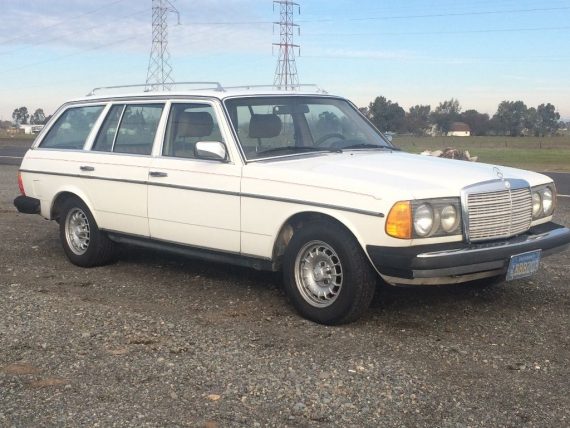 Few things make more sense to me than a W123 300TD. In my opinion, it's everything you might ever might need in a vehicle. Durability? This thing will probably outlive the majority of us. Practicality? You can haul enough bricks in it to finally build that brick pizza oven in the backyard you've always been dreaming about. Frugality? It gets 25 miles per gallon no matter what you do. Comfortable? The disintegrating horse hair seats will suck you right in with ease. I can go on and on about the wonderful W123 wagon, but you probably already know this. So what are you waiting for? Maybe this 1980 300TD for sale in California is the vehicle that finally makes sense.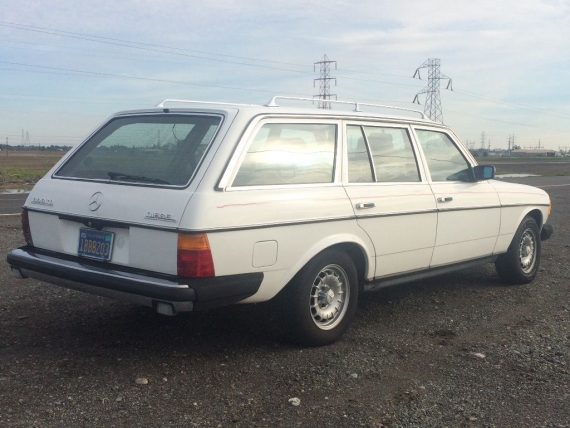 Year: 1980
Model: 300TD
Engine: 3.0 liter 5-cylinder
Transmission: 4-speed automatic
Mileage: 233,065 mi
Price: $5,800 Buy It Now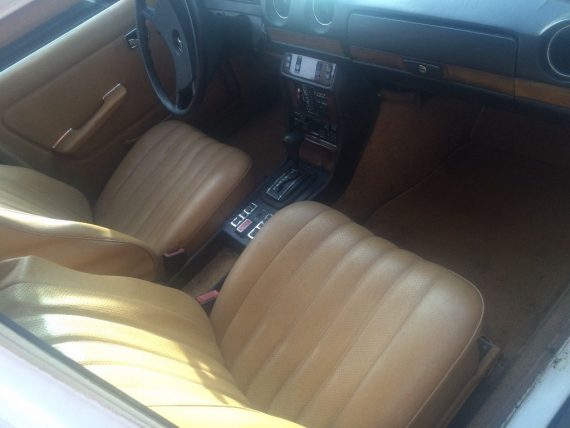 We are offering up a 1980 Mercedes 300TD wagon. One owner blue and yellow California plate car. 233k original miles. Original owner passed away early 2016 and his family is selling the estate.

I am a amateur Mercedes enthusiast but I do know a little bit about Mercedes diesel. I have also had a very well known Mercedes Diesel mechanic look at the car. Engine is unbelievable! No blow by and purrs! Only pump diesel was used in this engine! The only thing we have done to the engine is a oil/filter change. Starts up quickly and runs down the road good. Drives straight and steering wheel is straight. Car is pretty impressive for almost being 40 years old.

Original owner was an electrical engineer and was his own mechanic on this Mercedes. All maintenance was performed by himself. Car has updated climate control which is a very big deal. AC and heat work. Everything seems to work on the car. Vacuum door locks work as well.

Overall my assessment of the car is that it is a true surviving California car. It seems to run and drive like a well taken care of car. I have put over 125 miles on it. While not a lot of miles, I just like to have an idea what I'm offering on eBay for the new owners benefit. Although a used car, I got that typical Mercedes diesel feeling that I could drive the car to New York and back and be fine. If you know these cars then you know how reliable they are. Car is not perfect and shows the appropriate wear of a 233k car. As you can see in the photos, just a nice survivor.

$500 deposit due within 48 hours. Remainder payment due within 5 business days. Shipping is the responsibility of the new owner/purchaser. Please have all finances completed before making a bid/offer. The car is being sold from Sacramento,California in Sacramento county. We have a major airport and you are welcome to fly in and drive home. We aren't selling a restoration but we are selling a car that you can get in and drive and was well cared for. Ask all questions before bidding please.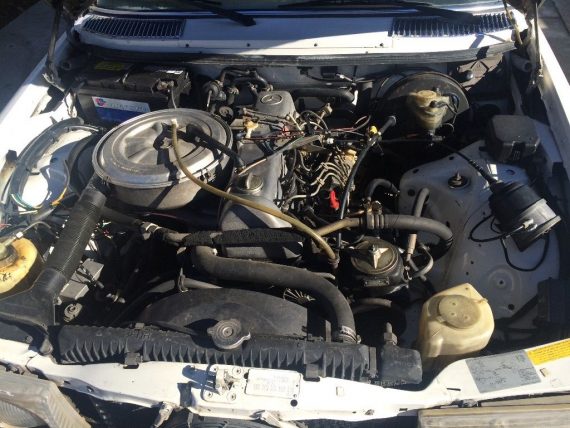 This 1980 is one of the two years that the W123 wagon was offered (the other being 1979) with the non-turbocharged OM617 5-cylinder diesel that made just 97 horsepower and 115 foot pound of torque. This isn't the bright spot of this wagon, but at least it's not the OM616 out of the 240D because then you'd be better off pushing this W123 down the road. This specific wagon sports the rare 737 Classicweiss (Classic White) paint without a sunroof and even more amazingly has the fix for the notoriously bad automatic climate system. Being in California it's whole 37-year life, I don't see any visible rust which is a major plus seeing that's the only thing that could possibly make me pass on a car like this. One thing I did catch with this car is that it looks like the front passenger door is missing it's interior panel. These don't exactly fall off, so I'd be asking questions as exactly what caused that panel not to be there.
Seeing as W123 wagons aren't getting any cheaper, $5,800 is reasonable for a non-turbo OM617 with over 200,000 miles. It's all about body condition with these because in my opinion, anything mechanical can be replaced rather easily with a little bit of effort and a little bit more money. I'd be more comfortable with a price under $5,000 because I've yet to buy a used Mercedes that didn't need $500-1,000 no matter how great the previous owner thinks they've cared for the car. But overall if you are looking for a long-term that will last you for the long-haul, this 1980 300TD is a strong candidate.
– Andrew