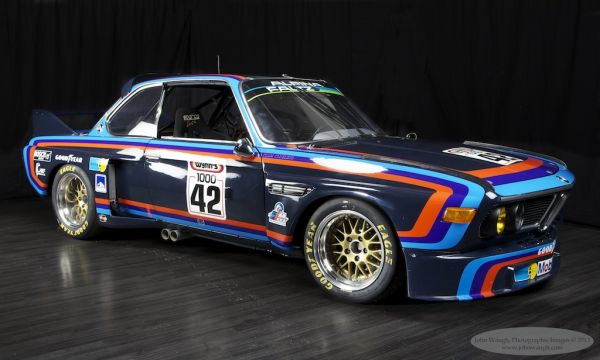 The "Batmobile" is a legendary car that helped to both define BMW's place in global motorsports and to solidy its presence in the sports sedan realm. Sure, they had competed successfully for years in touring car and sports car races, not to mention substantial involvement in motorcycle racing. But the bread and butter of BMW's 1980s reputation was built on their sporting nature, and that legacy was born in the 1970s touring cars. The CSL was a message to the world, much like the Porsche 911RS was – BMW was a major player, and here to stay. They've since built upon that racing legend, but enthusiasts look back upon these models as the ones that spawned the dreams of countless children – the lucky ones of which would go on to buy new BMWs in the 1980s. It's not often that you see a well presented CSL with racing pedigree come up for sale, but there's a stunning example available today: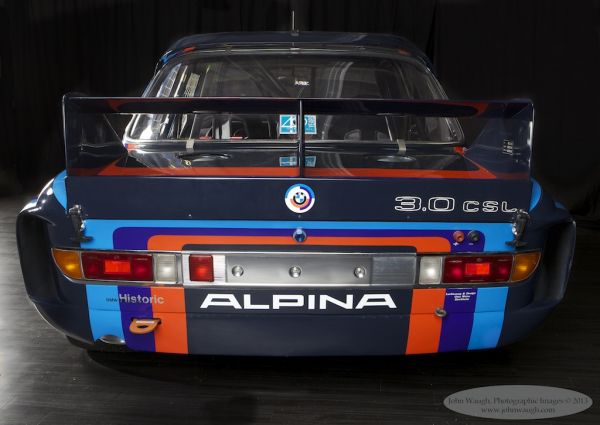 Year: 1972
Model: 3.0 CSL
Engine: 3.5 liter inline-6
Transmission: 5-speed manual
Mileage: Not Listed
Price: $255,000
This is BMW CSL chassis number 2211366. This car was manufactured on 23 November 1971 and delivered to first owner William Jakobi at Nurnberg, Germany. Originally Inka orange, this car falls into a group of cars consigned to Alpina, Schnitzer and other tuners for racing. It is one of the so-called super lightweight cars. Over its lifetime, the car was painted red, then silver, then finally a solid gray color. Each paint laid on top of the prior, so that the colors were easily revealed during restoration.
This car made its first competition appearance in the hillclimb rally at Reinische Bergische in 1975. Evidence of a bolt in roll bar was uncovered during restoration and it is presumed to have been installed at that time. Other unidentified competition photos have been given to us, locations and dates unknown.
This car was purchased by US service member Chris Murray while stationed in Germany. It was imported into the US in 1986. It was eventually sold to BMW mechanic Harvey Rogers who provided a trove of papers and materials about the car once it was acquired by its current owner. MOTOPORTER arranged the purchase and undertook the restoration of 2211366 in approximately 2009. At that time, the decision was made to present the car in full race trim for the period 1974. The authentic livery for BMW Motorsport, in the unusual Atlantikblau color, was selected.
2211366 is fitted with alloy competition hood and trunk. It is also fitted with very rare, ultra lightweight racing doors with sliding window hardware included. It is powered by a 3.5 litre 24 valve fuel injected engine, with dry sump lubrication. Restoration was completed in time for 2211366 to make its return to competition at the 2011 Monterey Historics. It has been raced around the country at historic racing events since. Price includes original 2211366 M30 longblock and the bits (new parts) to build a second 24 valve motor along with two sets of three piece wheels, one shod with used Goodyear slicks.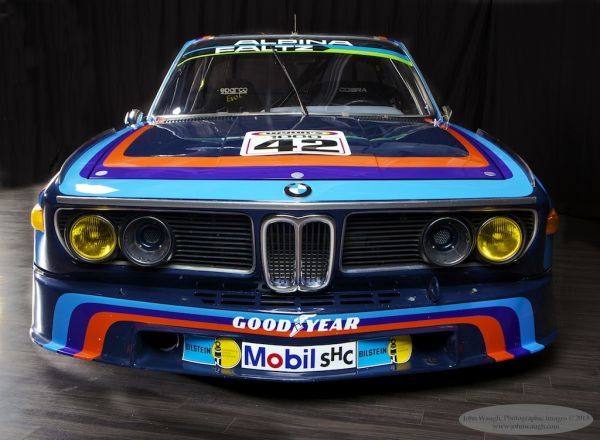 If you're a BMW racing fan, it doesn't get much better than the CSLs. Sure, the M1 and M3 are legendary in their own rights, but the CSL really laid the blueprint out for BMW's touring car success. They took the race to the likes of Porsche and won – a lot, including four successive years of the European Touring Car Championship. Despite this, a very historically important car like this will set you back less than a well-sorted 911RS. From that perspective, they're even reasonably priced. Plus, look at it – wow. It's one of the most legendary touring cars in an iconic livery with performance and credentials to match the stance. For me, this car is just to the left of perfect – the only problem is that I can't afford it. The classic lines would carry over to the E24, the wings would be adopted by the M3 – but no BMW can replicate the presence, or arguably the importance, of this car.
-Carter