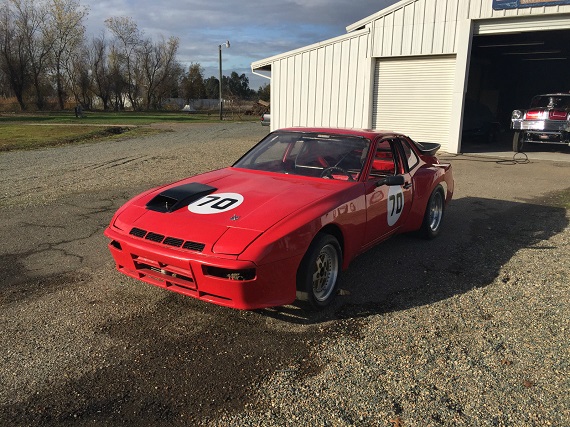 As a habit, we try not to write up project cars. There are other sites that do that and a project car takes a specific subset of fanatics to be really interested. Most will turn their heads, unwilling to front the cash to complete the build. Some might be interested but have neither the skills, the resources, the time or the space to undertake the project. And, to be honest, most project cars are complete headaches – basket cases that were hastily thrown together or require enough reverse engineering that you're better off starting from scratch. But once in a while one comes along that is both so cool and unique that it justifies a second look and disregarding the angels of our better nature who chant not-so-softly into our ears "DON'T DO IT!":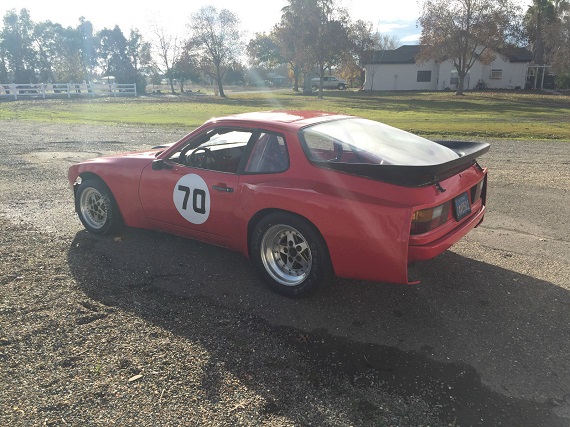 Year: 1982
Model: 924 Carrera GTS/R Replica
Engine: Whatever you'd like.
Transmission: 5-speed manual
Mileage: However far you can push it.
Price: $4,300 Buy It Now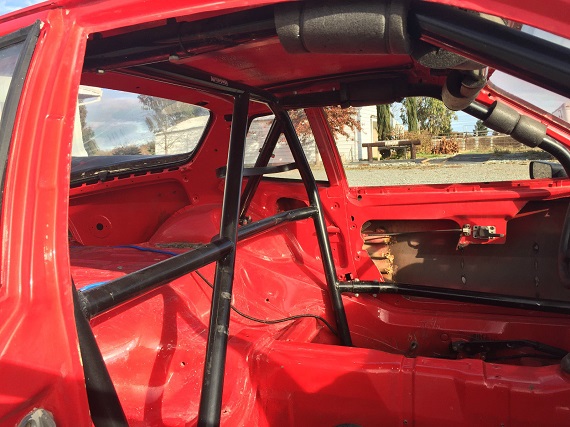 This is a 1982 Porsche turbo s model that has been converted to a track car. It has a fiberglass gt Carrera body kit on the front (fiberglass hood, fenders,& front air dam) and has lemans rear fender flares, and a fiberglass wing. The windshild, quarter Windows and rear window are all polycarbonate. It has a full auto power bolt in cage. The dash is completely carbon fiber with auto-meter tach. and water gage. The other Gage's are stock Porsche Gage's. As far as the drive train goes it has no engine, but the 5 speed trans is there… And the rest of the suspension has been converted to 944 i.e. Front struts, rear swing arms and hubs complete with koni shocks, also has Porsche Brembro 4 piston breaks on all four corners and drilled rotors, the wheels are 15 x8.5 Gotti's up front and 16x 12 gotti's in the rear There is over 5 grand worth of fiberglass and polycarbonate parts on this car… Not including the cage, Gotti rims and suspension work. I have some paperwork (with vin number on it) with the car but I do not have a title the car was always uses as a race car. This car is sold as is so ask questions before you buy, no returns or refunds. A 500$ deposit is due within 24 hrs of (buy it now or offer) or close of this listing, balance due within 5 days of close of this listing/auction via bank wire transfer. If paid in full by PayPal buyer will be responsible for additional PayPal fees the buyer is responsible for shipping and or pick of vehicle within 15 days of close of this listing/auction. Call for additional info 530-949-5353.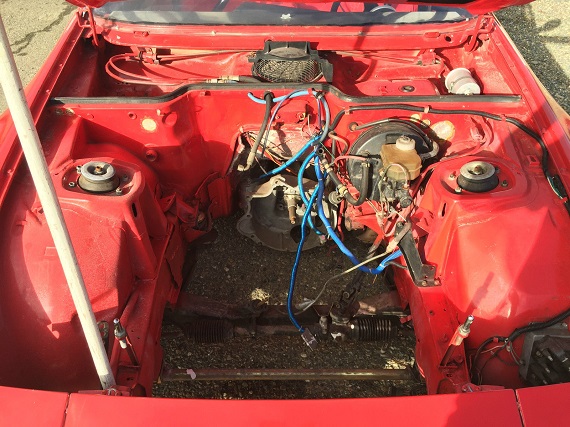 I'll save you the trouble of looking; buying the fiberglass replica Carrera GTS or GTR panels will set you back a few thousand dollars alone, never mind mounting and painting them. The combination of the GTS front end and the GTR/LM rear is interesting, but seems to work reasonably well overall. Then there's the upgraded 944 Koni suspension and brakes, good for another few thousand dollars. On top of that are the absolutely awesome and period correct Gotti 3-piece wheels. Seriously, sixteen by twelve!?!?! How slick is that? And to top it off, some of the 924 GTR cars actually ran them in period. Is there a lot of work to do still? You betcha, it probably needs a fuel cell, all new lines, a seat and electronic work, and…oh yeah, it's got no motor. But look, from a budget standpoint you could throw something like a 07K 2.5 Volkswagen motor in there (yes, it fits, and yes, it's more powerful than the stock 2.5 inline-4 that came in the 944) which would give you the ability to turbocharge it down the line. Those 07Ks are capable of pushing well over 400 horsepower, yet a used mill will only run you around $600 from a junkyard. Add in a bit for fitting it and a stand-alone programmable ECU and you're still into this car for less than $10,000, but it would look like a car worth 10 times that. Is it for everyone? Absolutely not, but this is a pretty cool package that could be so much neater with a winter's worth of work and is certainly worth finishing.
-Carter