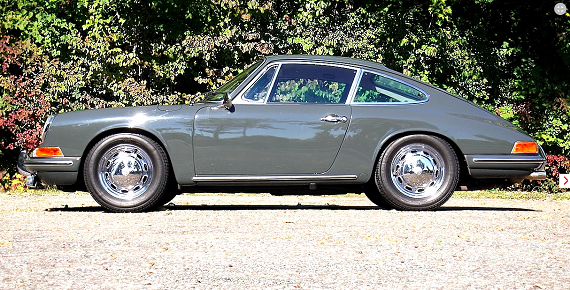 A couple weeks back I featured a 912 that I said was the best looking example I've come across, a fantastic Slate Grey over Red example from 1966. It provided an opportunity to get into a beautiful entry-level Porsche for fairly reasonable cost. Here we have an almost equally striking Porsche, but this time rather than the entry-level 912, we have a very early 911 with a much higher price tag. This example takes us right back to the 911's beginnings to give us a glimpse into this iconic model's origins. The color combination isn't identical to that of the 912 mentioned earlier. The interior, while listed as Red, appears more of a mix of red and orange. It's actually a very peculiar color in its own right, but it does lack the vibrancy of the 912's bright red. It's a really nice combination and still possesses that really nice Slate Grey exterior. With an asking price above $300K it's priced at the top of the market. So it's not quite the bargain of a 912, but would serve as an excellent piece in a 911 collection.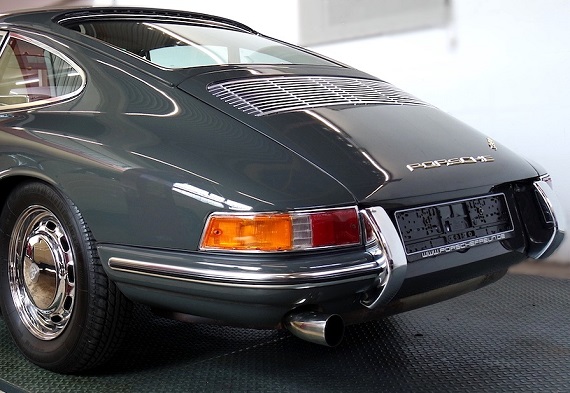 Year: 1965
Model: 911
Engine: 2.0 liter flat-6
Transmission: 5-speed manual
Mileage: 4,830 mi since restoration
Price: €295,000 (~$336,153)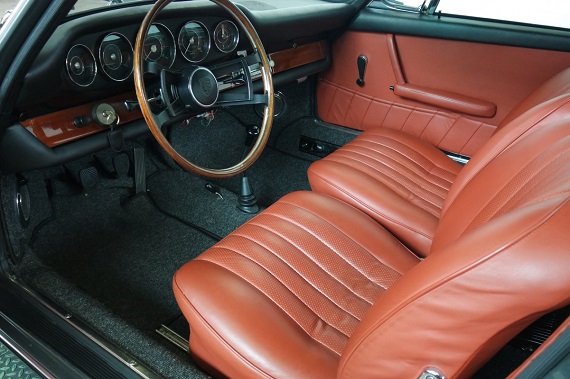 Date of first registration 24th of September 1965 from a Lady in Honolulu/Hawaii.
Imported in 1997 to Germany.
Complete nut-and-bolt- Restauration from 2003- 2004 incl. the complete documentation, Bills, Pictures and Movie
(ask for the youtube-link for the short version of this movie, if interested)
matching VIN/Production Number and engine
completely restored and matching Solex-Carbs goes with the car
Actual mileage is 4380 mls since 2004 after first german registration.
Expert Report from 2015 available.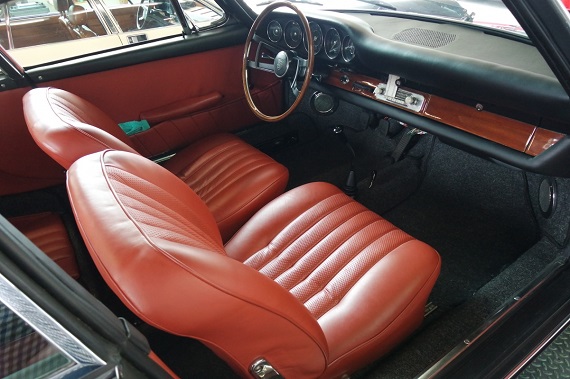 While originally delivered to the US, this 911 now resides in Germany where it underwent restoration around a decade ago. It's seen little use since that restoration and the current condition looks excellent. Everything is said to be original with the supporting documentation included in the sale. Like with other early 911s, the market for these early short-wheelbase examples has plateaued, even if values remain quite good. With its unique color combination and wood dash this should be one of the more prized examples we'll see. Whether it can reach this asking price may be another matter, but for us here it provides a good chance to get a look at how an icon was born.
-Rob