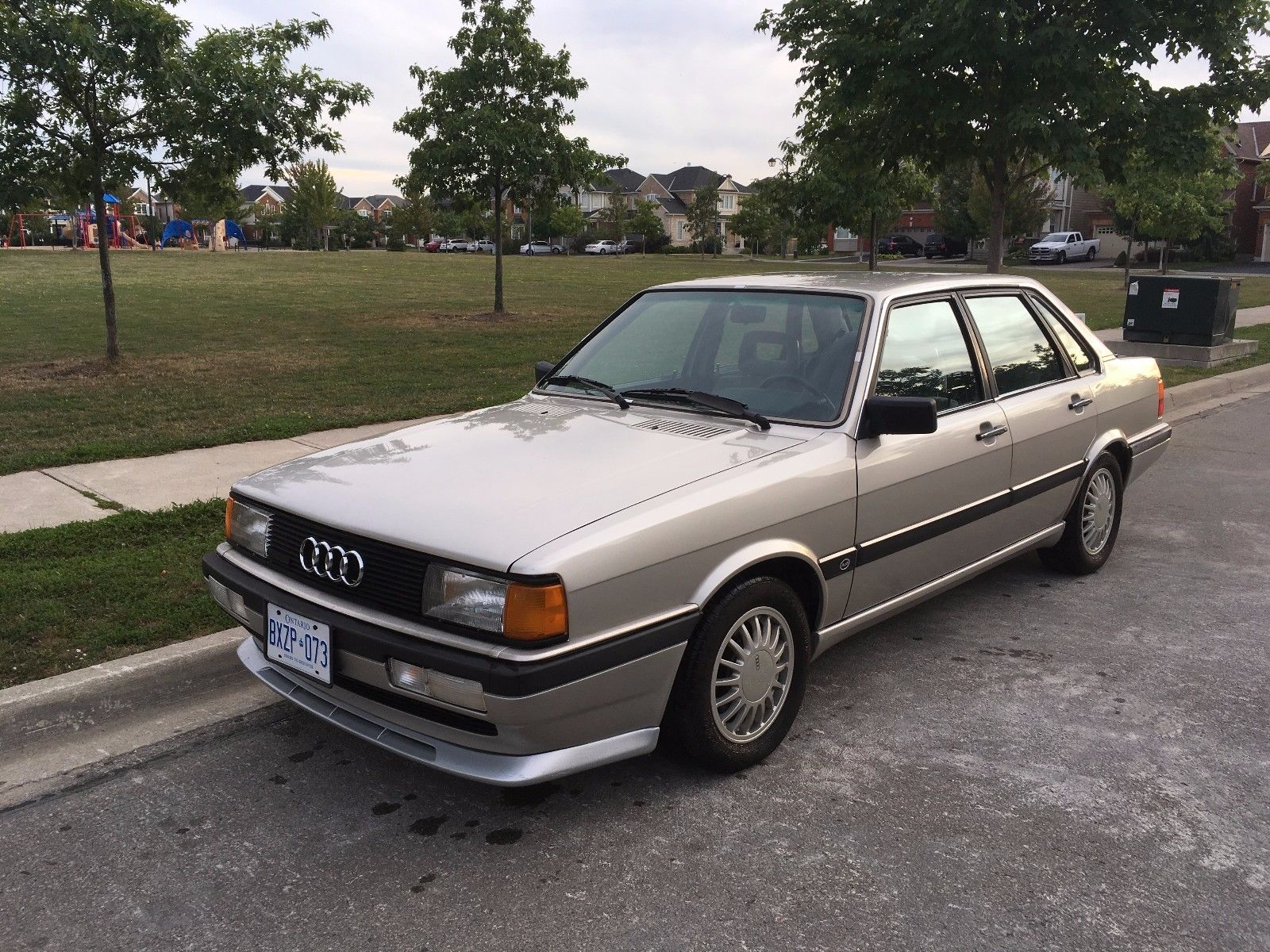 Today's Audi 4000 quattro is a great example of what yesterday's GTI 16V seller was claiming – a true survivor, in completely unrestored form. Unlike the GTI, though, this Canadian-market 1986 4000S quattro is also completely stock and original, too. Nearly as much a legend in its own right, while the performance of the 4000 was no match for the twin-cam hot hatch (at least, in the dry…), the package nevertheless possessed its own draw for a similarly devoted group of fans. Also as with the GTI, finding a clean and original Type 85 quattro is very difficult, too. But the low mileage Zermatt Silver Metallic example we have here should do the trick for most!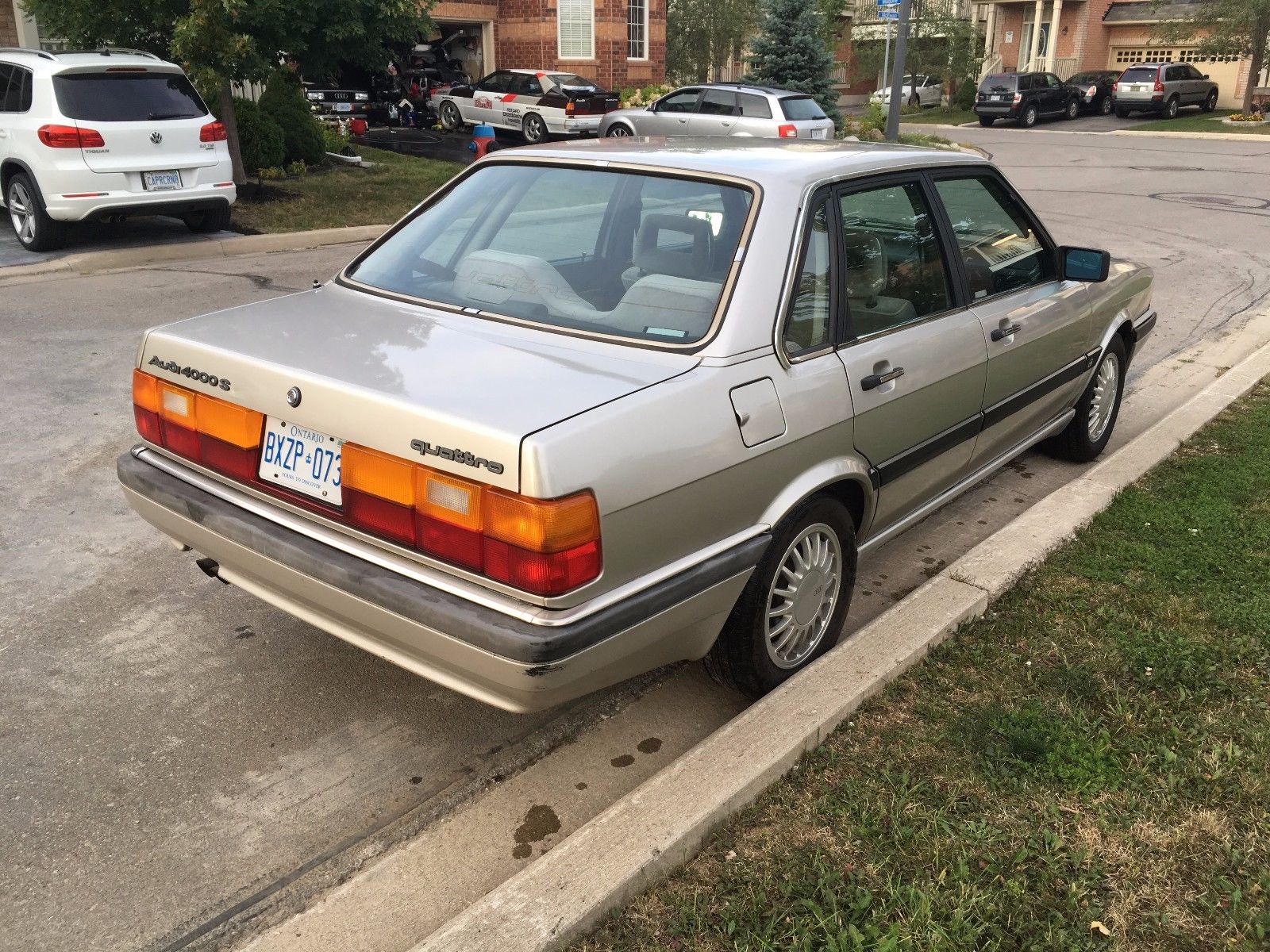 Year: 1986
Model: 4000S quattro
Engine: 2.2 liter inline-5
Transmission: 5-speed manual
Mileage: 61,240 km (38,052 mi)
Price: Reserve Auction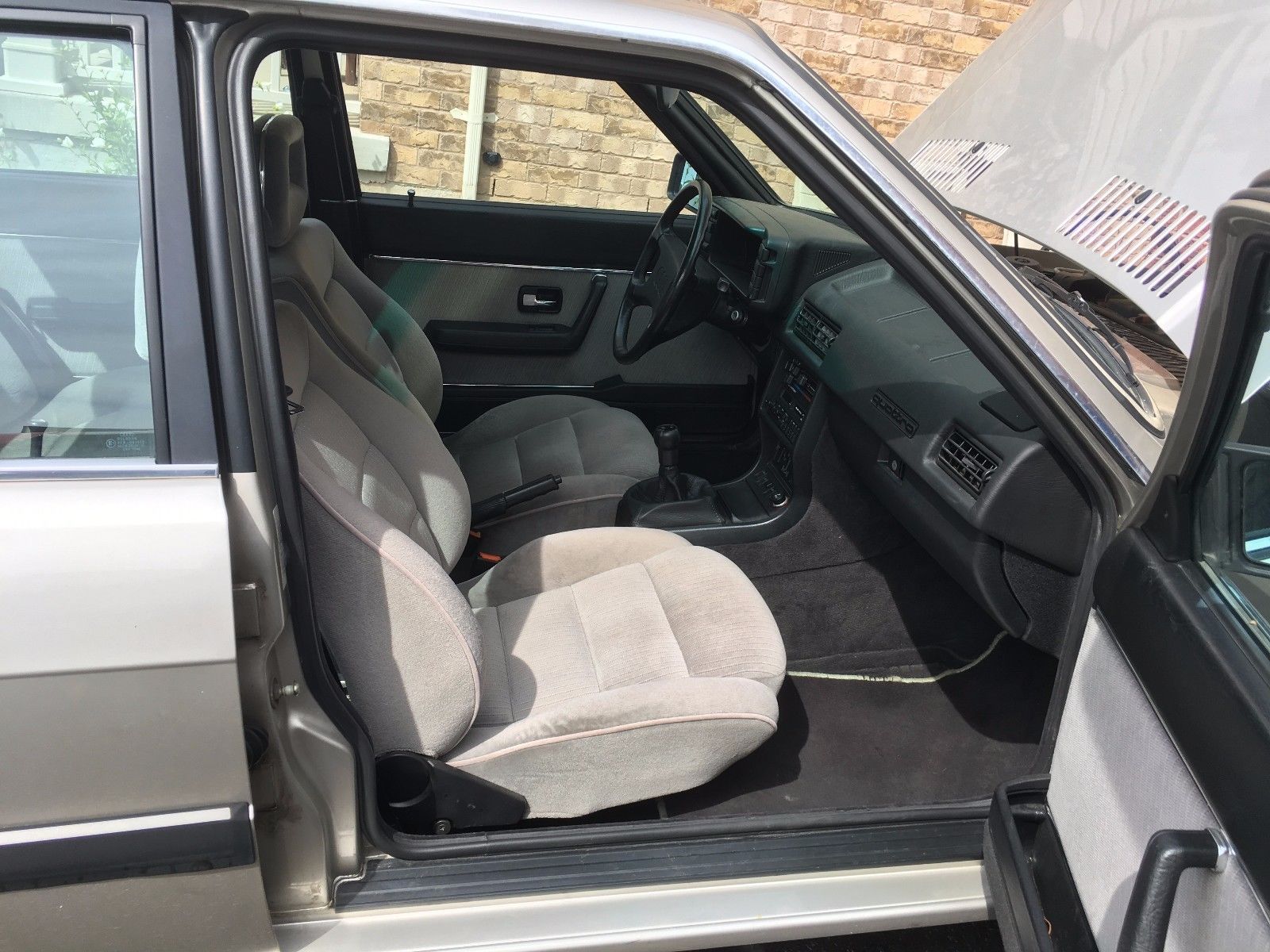 Up for bidding is a very low mileage, 61,000km (38k miles) 1986 Audi 4000 quattro
This is a Canadian version that spent all of its life in an indoor condominium parking in Toronto.
Car has most of the options:

– Power windows
– Power locks
– Power and heated mirrors
– Power steering
– Power sunroof
– Power Fuba antenna (fully functional)
– Cruise control
– Heated seats
– Air Conditioning

Paint (Zermatt Silver) is original, it has few minor scratches and couple of small dents.
Nothing out of the ordinary for a 31 year old car.
Extreamly well mainteined, I have all of the maintenance records since new.
Owned by one family previous to myself.
Drives like a new car, all of the equipment is fully functional.
A/C has been updated to R134 and is functional.
Votex spoiler is not for sale and not included with the car.
More pictures and information upon request.

10% downpayment via bank transfer within 7 days of auction end.
Balance via bank transfer or cash within 14 days of auction end.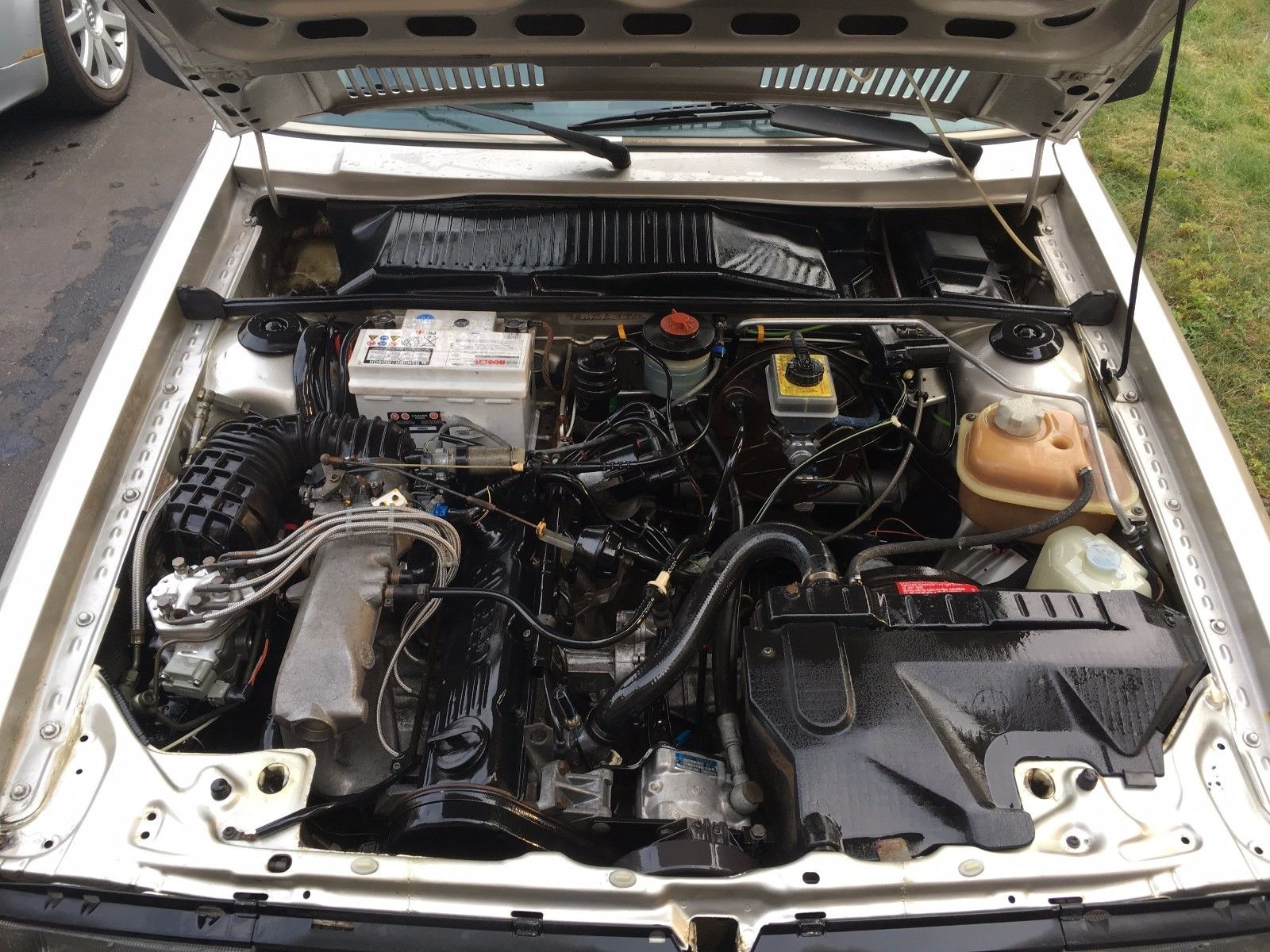 There are really only minor differences between the Canadian market 4000 and U.S. market 4000, but the most notable is probably the lack of "C" in the model designation as there was no "4000S" quattro after 1985 in the U.S., and the lack of the model's signature rear polyurethane body color spoiler. Careful eyes will also note that the windshield surround, rear window seal and rain channel are also chrome rather than black as they were with U.S. 5-cylinder models. Outside of that, there were no mechanical or really even trim changes between the two; the car comes with the normal assortment of power options that you couldn't opt out of in this market. Being a low mileage example, the car tantalizingly retains all of the trim items that go south on these birds such as the front grill trim and reflectors. Inside is the Quartz Kensington Velour that, as usual, holds up incredibly well even if it's not very exciting to look at. While non-functional odometers are always a concern on Type 85s, the piping and bolsters confirm few entries and exits. Everything is fairly tidy outside of the dummy blanks on the binnacle which have grayed, and lurking somewhere underneath is an aftermarket alarm.
The paint seems to retain a fair amount of its luster, which is saying something as Zermatt is one of the colors that held up the least well over time. There are a few scrapes and bruises you'd expect with any 31 year old car that wasn't a Ferrari, but overall presentation is great. Even the original badges retain some of their silver central coating. Aside from surface rust on some suspension components, the car is very tidy throughout. All mechanical and electric components, including the air conditioning, are reported as fully functional, and the JT inline-5 should be good for another 432,000 miles with little service. If there's one complaint it is that the seller has listed the photos with the Votex front spoiler; coveted as if it accompanied gold, frankincense and myrrh to visit the holy lands, but not included in the sale. On its own, it's worth a pretty penny.
The asking price of $12,000 is very dear compared to how most of these cars come to market. However, this car is very unlike any other that comes up for sale. A few years ago, I looked at a lower mile 1986 4000CS quattro with a $10,000 asking price. That car had double the miles of this one but was probably a slightly more desirable color configuration and had neat period BBS RA wheels. At that time, $10,000 seemed to be about the right amount of money but required a very special buyer with capital looking for an unmolested example – atypical of 1980s Audi buyers. Still, though I've never paid more than $2,500 for a Type 85 (and often, much much less) I can see the value in this example in that you simple couldn't replicate the condition on a lesser example for fewer dollars. Finding the right buyer can certainly be difficult, but since the ultra-low mileage Coupe GT sold for the exact same amount – $12,000 – to just that kind of person, I have to believe that the seller may eventually get close to his number. It may take time, but don't worry – the 4000 quattro is good for the long haul.
-Carter