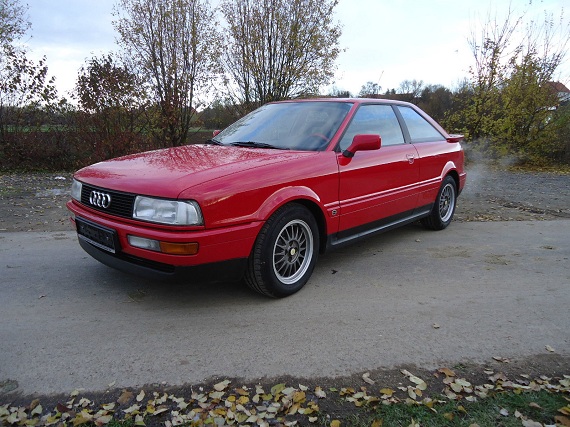 While we're still a year away from importing the first 1990 Audi S2s, in 1989 Audi released the new Coupe. The car the United States got started coming in late 1989, and while the world received several engine and drivetrain options, the U.S. only got the quattro variant with the 2.3 20V "7A" powerplant for two years before the Coupe was pulled from these shores. That hasn't stopped plenty of people from making S2 replicas while we wait until 2015 to start importing real S2s. However, for something a little bit different, the first 1989 coupes are now importable. This particular variant is a front wheel drive replacement for the aging Coupe GT model, though it effectively picked up the same 2.3 10V "NG" drivetrain that the United States saw in the 1987.5 Coupe GT "Special Build" models. Not often thought of as an option, one of these handsome front drivers is for sale today on Ebay.de: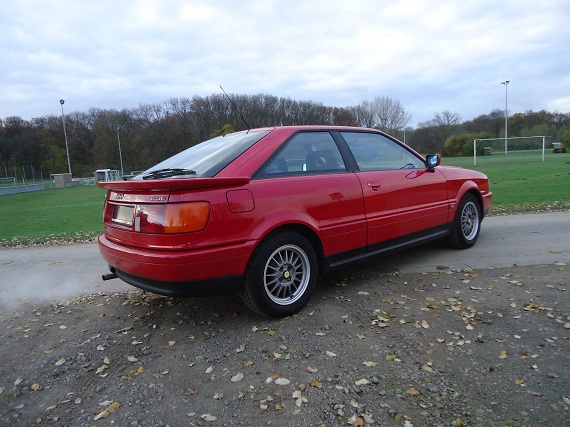 Year: 1989
Model: Coupe
Engine: 2.3 liter inline-5
Transmission: 5-speed manual
Mileage: 178,500 km (110,914 mi)
Price: Reserve Auction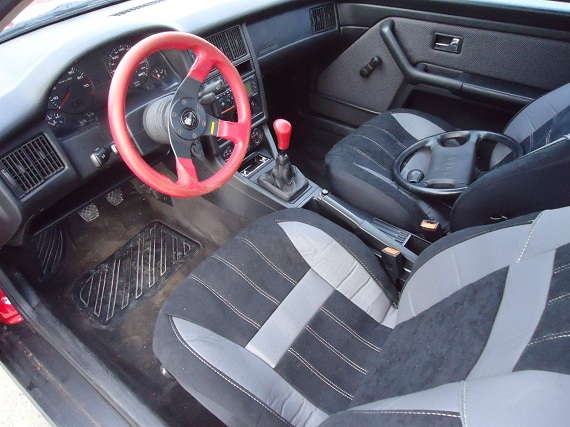 Auctioneer Top manicured Audi 80 Type 89 Coupe 5 cylinder , first-hand and completely original .

only the steering wheel and shift knob are non-original accessories, the originals are included and if required can
to be reinstalled !

The driver's seat is newly upholstered …. unfortunately there are no originals covers more but I think we have solved the problem well- and it fits in perfectly to it ( see pictures) !
on the drivers side but hard to see a little bump ( Shopping damage).

The Audi has built new G- Kat and is with NEM MINI- Kat easily to EUR 2 – D3 retrofitted
but he has now the green sticker for the environmental zones !

Stainless steel and not welded … it was installed no boxes or anything like that!
Timing belt is changed and service is fresh …

Summer wheels are in perfect condition Ronal Motorsport alloy wheels ( the only true )
almost new winter wheels are 5 spoke alloy wheels.

After the auction it gets a new MOT and New AU !

have a pleasure also Tel : 0178 4963496

For Sale by Owner without representations or warranties ! Failure to decrease a fee of 185 , – Euro plus fees due!
the car is in Harsum 31177 ( between Hanover and Hidesheim ) it is passed logged off and must no later than 7 days after auction end
be picked up … ! this recognizes any bidder with his bid !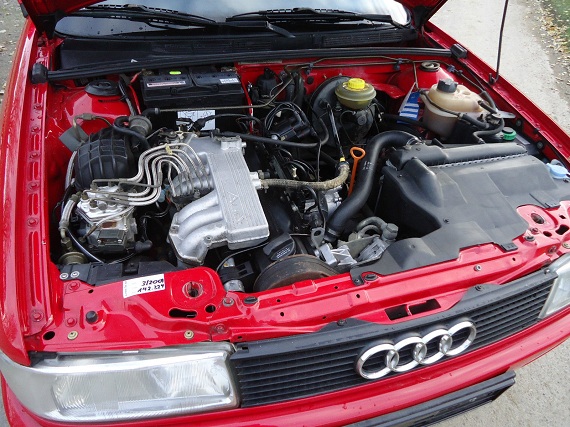 It's hard not to appreciate the shape of the later Coupe, especially when it appears in clean Tornado Red. Like the earlier GTs, Tornado Red just seems to suit the shape very well. Unlike U.S. spec cars, the ROW Coupes had much more attractive bumper covers front and rear with better integrated fog and turning indicators, as well as much, much better looking headlights. Sharp eyes will also note the amber-colored rear turn signals, a bit of a change from the all-red rear the Coupe Quattro received in the U.S.. The car sits on very handsome and rare-to-see 15×7″ Ronal R8 wheels with a polished lip; I have a set of these exact wheels on my GT and love them. They may look a touch out of place on the later body style but they're not unwelcome. Unfortunate though are the seat covers, steering wheel and shift knob; but truth be told these are all items that are pretty easy to replace. Audi Classic even stocks original fabric in Germany, so you can get some if you were interested in recovering the original seats.
Now, most of you probably will be wondering why I'd be writing up a front wheel drive Coupe with the low-output 10V motor; arguably the least appealing of the coupe lineup offered. Well, a few things are interesting about the car. First, it's a model we didn't get in the United States – and one that couldn't easily be replicated. Second, while the Coupe Quattro felt underwhelming with the 7A 164hp motor, it was also loaded with luxuries and the accompanying weight. Like the GT, the front drive Coupes are a bit lighter and while they sported less power weren't much slower in this configuration. But best of all, with a few days left to go bidding on this pretty Coupe is around 800 Euros – about $1,100. For that price, it would be hard to import even the correct headlights and taillights, never mind the rest of the car. For cheap money you could get lots of Euro style, a fun driver that will run for a few more hundred thousand miles and looks great to boot. That's a lot of win for little money!
-Carter