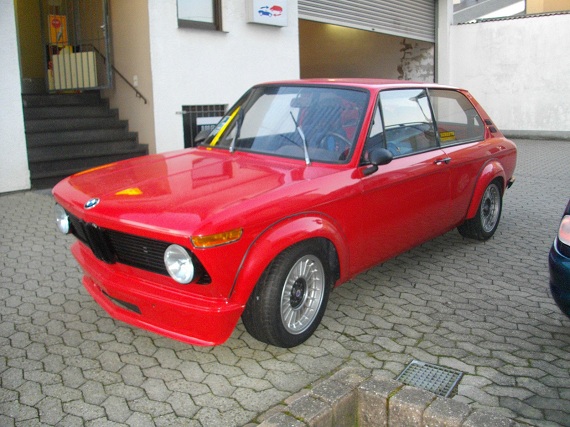 As Paul noted nearly a year ago with his post on a 2002 Touring, they're quite rare to see in the United States with very few imported and kept running. However, while perusing Ebay.de looking for cars for our "Party Like It's 1989 Week", I came across a very cool 2002 Touring that has been given the Turbo look and is ready for completion. With a host of upgrades and fresher bodywork and paint, this may be a worthwhile project for the right person to import even if it's been legal to do so for nearly two decades! There isn't much time to jump on this auction but it was simply too cool to pass up!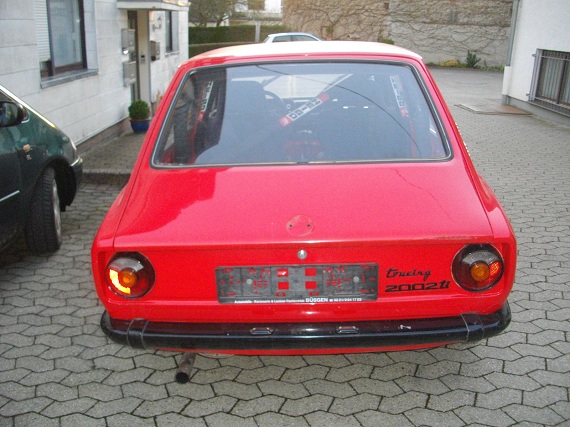 Year: 1972
Model: 2002 Ti Touring
Engine: 2.0 liter inline-4
Transmission: 5-speed manual
Mileage: 60,250 km (37,437 mi)
Price: E. 6,750 Buy It Now ($9,178)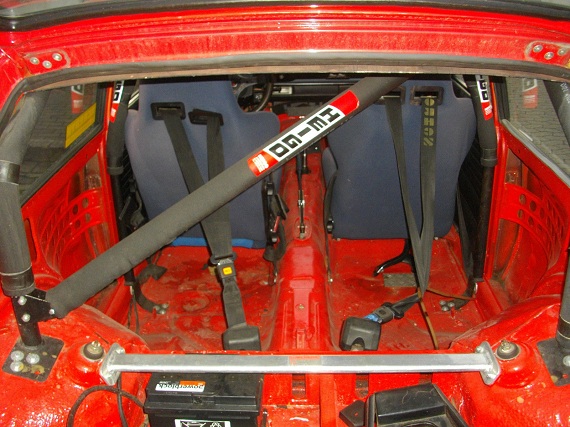 Hello here on Ebay , in this auction , you have the chance to bid on my race car project , BMW 2000 Touring, because to me the time and space needed are missing. Vehicle . BMW 2000 Touring , year 11 1972 , with Tii engine Tii engine has conversion to 45 Weber carburettor system for quasi Ti This conversion , with 292 degree camshaft is in the car letter. Oil cooler integrated in the front spoiler . In addition, a Bilstein KHL registered 60/80 chassis, with sway bars front and rear, 7 x 15 front with 205 50 15 , 8 x 15 rear with 225 50 15 , turbo front spoiler, and turbo flares . Currently 205 50 15 front and rear 7 x 15 is available . In addition, a Heigo roll cage was installed in the Touring, with manufacturer's certificate, which is not yet registered . The bucket seats and harness belts are not yet registered . There is included with the Touring a red leather interior too consisting of two front sports seats , and complete backseat. The data sheets of the BMW archive about the car and the engine donor vehicle , are present here . See also the pictures. The Touring was deregistered in 1994 , then from 2004 to 2006 new Built during the previous owner. He got a new turbo front panel with new front fenders , new doors , bonnet and tailgate , in conjunction with turbo front spoiler and fender flares . The vehicle was then painted from scratch. In December 2006, then became a DEKRA expert opinion , for the purpose of allotment of 07 he made ​​number , and the car with 07 moving number. In May of this year I bought the BMW to build it into a race car. First, the brakes were redone ​​, new wheel cylinders , and new steel braided brake hoses installed . New clutch slave and master cylinder installed . Fluids replaced. Replaced clear lenses, and installed new headlights . Electrical partially repaired. Horn mounted . Candles and renewed contacts . Hardy disc and drive shaft replaced. The BMW is running but should be tuned properly. The brakes must be adjusted, and bled. A transport to the buyer 's payment in advance, and assumption of all possible costs. See last picture on trailer. The BMW should be inspected prior to bidding .

At 17:12:13 added the following information provided by the seller :

Here is a link to a short video with engine running by Touring . Link http://youtu.be/Fzerg8PR5pg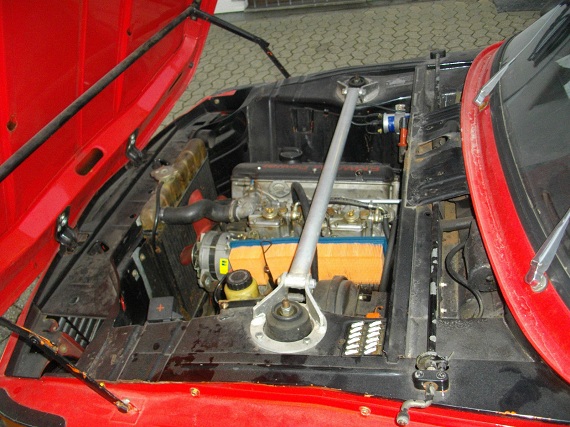 Personally, as cool as carb'd 2.0 Tii motor is, if I was going to build this as my project car I'd probably select a M42 DOHC motor for reliability and cost reasons. A friend of mine had a 2002 M42, and it was a hoot to drive! But in terms of body, I think the builder got this spot on; the turbo flares and valance look perfect sitting over the Alpina-look wheels. The silhouette of the Touring is if anything more pleasing than the shape of the sedan and really sets the car apart from the normal BMW crowd. The interior is less appealing and needs some work – as does the engine bay if you want it perfect. But if you'd look to keep it as a race car, I'm not so sure either of those items matter. To me, you could buy a semi-beaten M3 and spend forever and a mint's worth of money trying to restore it, or you could buy this, import it, do some sorting and finishing and for under $25,000 have a fast and fun BMW that no one else has. Sure, there will be some work to get it here, but If you're interested in a unique ride with plenty of character than will be sure to draw a crowd at any car event this is it.
-Carter