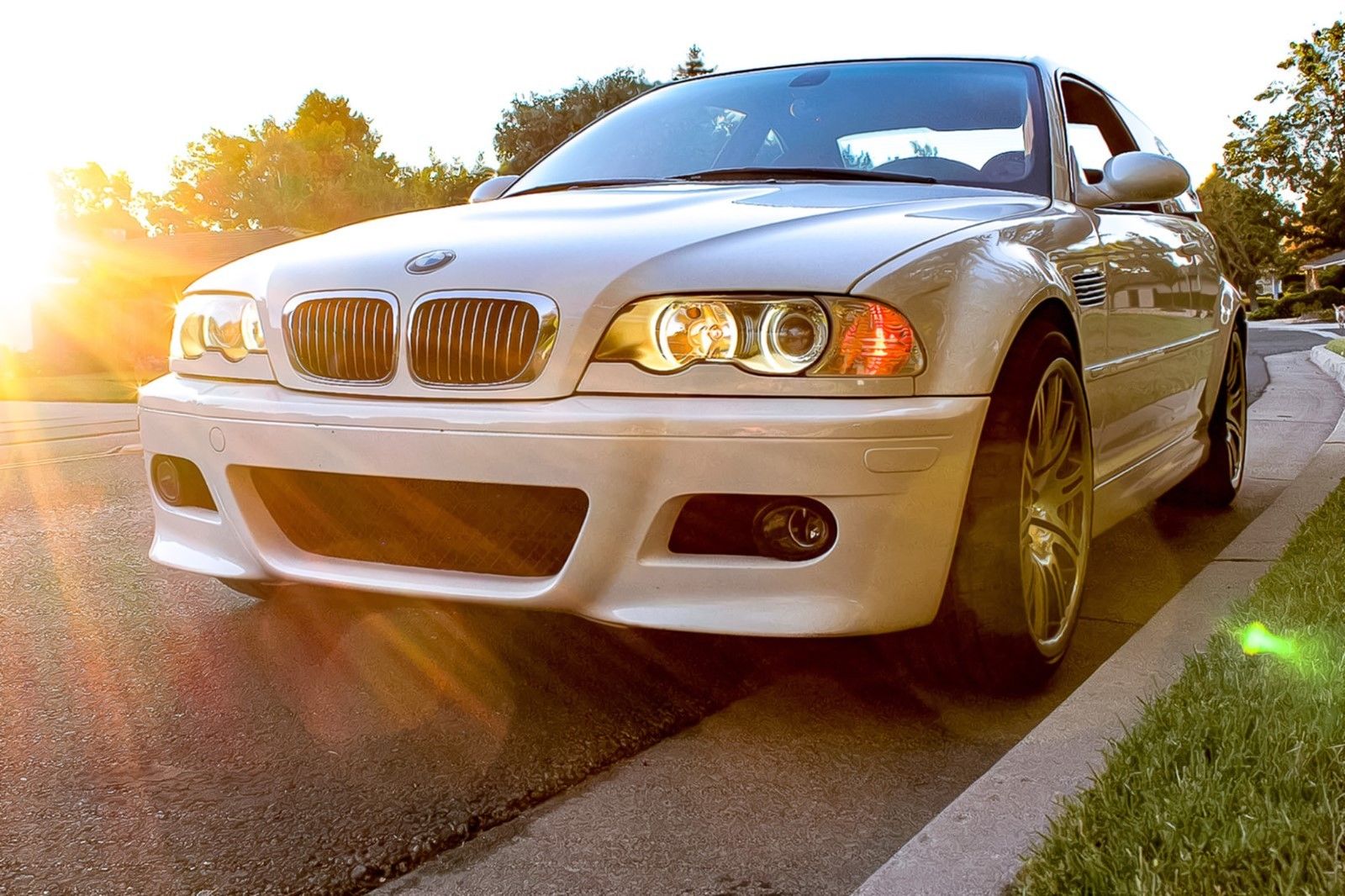 I mentioned yesterday I'd look at a M3, and here it is. There were some 26,202 E46 M3 Coupes to choose from when considering the model. So, often sellers and buyers are looking for something special to help differentiate their M3. Usually that manifests itself in color, miles or mods, but today's example is quite unusual. Official production started rolling in early in 2001, but today's M3 is claimed produced in June of 2000, making it a pre-production example of the legendary coupe. There seems to be good documentation to back up the claims that are made, along with a very unusual-to-see set of options. So is this the one to get?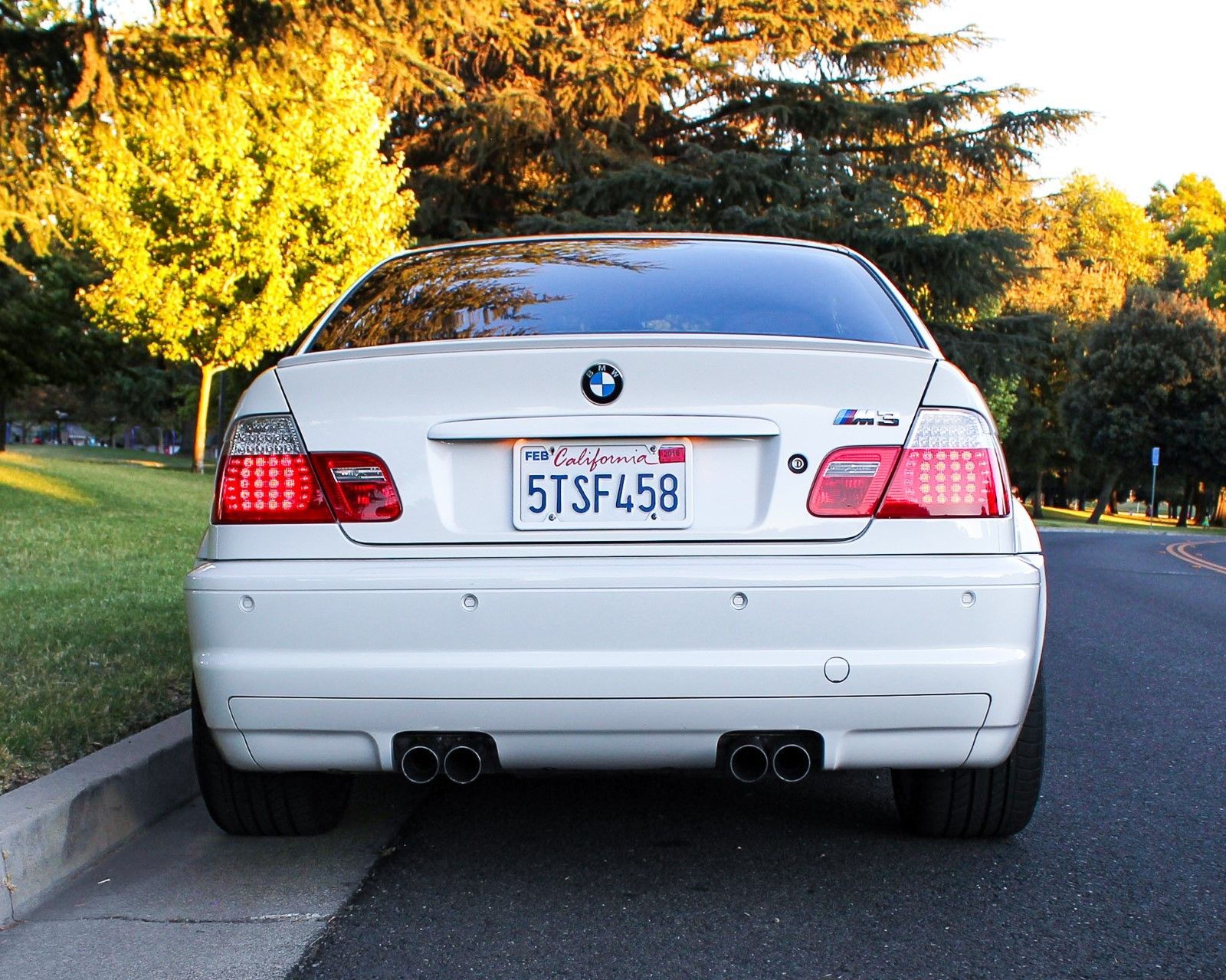 Year: 2001
Model: M3
Engine: 3.2 liter inline-6
Transmission: 6-speed manual
Mileage: 116,750 mi
Price: Reserve Auction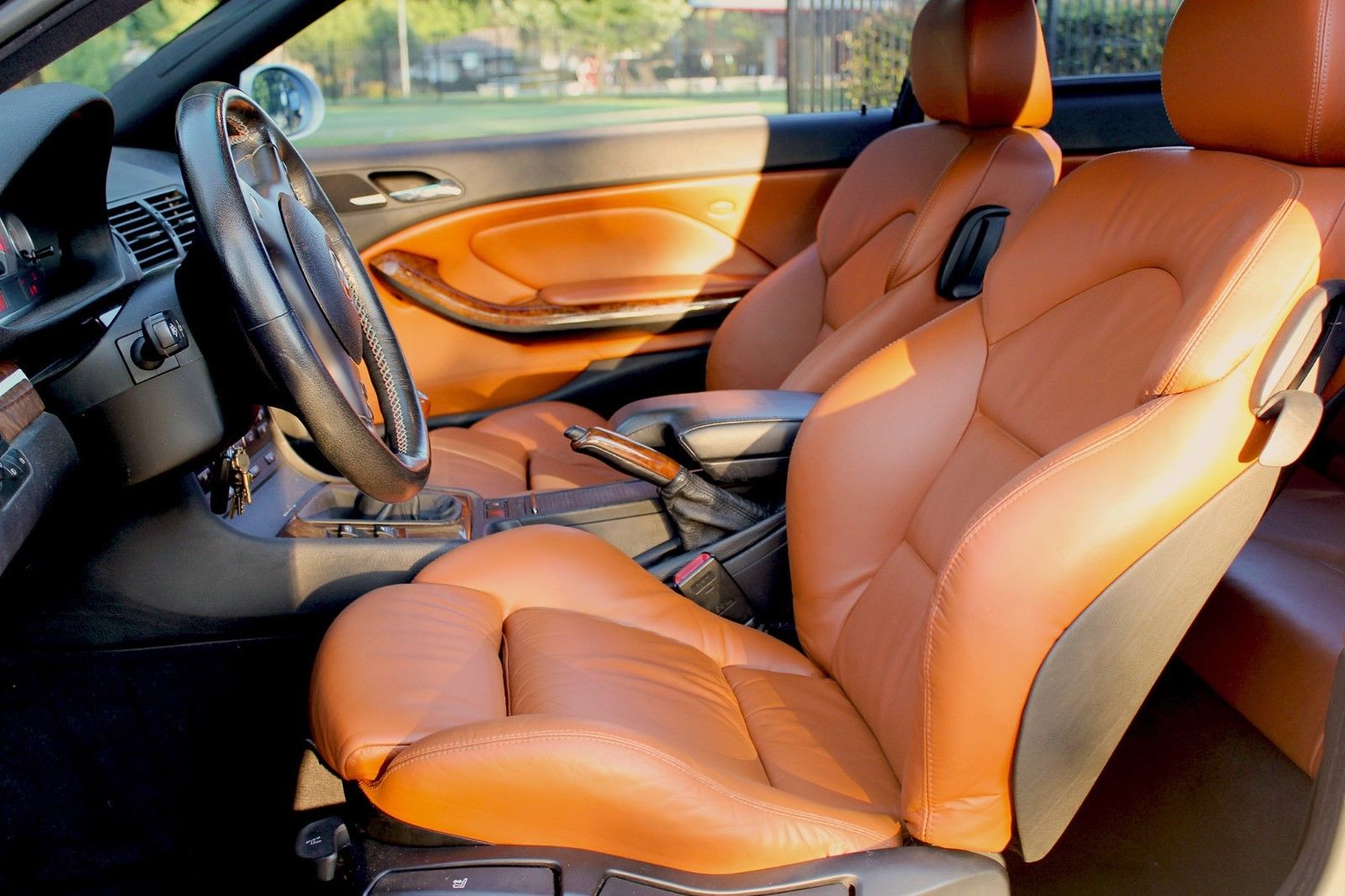 2001 BMW E46 M3 Pre-Production #WBSBL93401JR10027

A Treasure Hunt: Please read all the documentation included here and contact seller with questions, photos and more docs.

The final production version of the third-generation E46 M3 was first introduced in October 2000 at the Geneva Motor Show. It appeared worldwide with the new 3.2 L S54 M-tuned engine. It was only available in coupe and convertible bodies. The American M3 was put on sale in the US in March of 2001.

http://www.bmwmregistry.com/ shows that JR10027 is the oldest and lowest serial number e46 M3 in the US, built in early June of 2000 to USA specs, (see e46 Coupe left US column). There is one other pre-production car in the European e46 Mregistry built in April of 2000, that is a International Spec Car (see e46 Coupe right International column). These are the only Pre Production cars in the Registry.

According to BMW Group Classic / Georg.Blumoser@bmwgroup.com in Germany. "This car was manufactured in June of 2000 and delivered to BMW North America in September 2000. It was returned to Germany (after was is believed to be a 12 month DOT Waver) where it is next seen in January 2002 back in Germany in the Service Centrum Regensburg" Georg confirms that it is a Pre-Production car.

According to the BMW Service Booklet with the car, JR10027 upon it's return to Germany after 12 months in the US, received a replacement S54 Engine and Transmission on January 8, 2002 . The entry stamp reads Herbert-Quandt-Allee in Germany. Interesting in that the Quandt family essentially holds BMW in much the same as the Ford family holds FoMoCo.

A second take on JR10027 is from Alex Palevsky at the www.bmwmregistry.com Here JR10027 is listed as the oldest serial number in the US. He points out the anomalies in the equipment and offers an explanation of the equipment on the car and the difference between what was finally offered on the production US cars and this pre-production M3. His theory of where the car was during it's early life before it was put in the lease fleet in Ohio differs from Georg Blumoser at BMW Classic, who was using BMW's computer records showing the car in the US for 12 months at BMW North America sent in late September 2000.

Having an automobile in the US on a DOT Waiver means that when the 12 month stay is up, the automobile must be returned to the country of manufacture.

There is a Build Certificate in German attached here from Georg Blumoser that confirms what BMW North America has in english, as the original Coded Equipment list that is below.

Note: The car decodes as a USA Spec M3 and has four codes defining it as a Pre-Series USA E46 Development Vehicle in both the BMW North America and BMW Germany Computers

M3 (USA)

Dev. series E46 (2)

916 DEVELOPMENT VEHICLE W/O CONSERVATION

991 PRE-SERIES MANAGEMENT

This is the BMW North America Coded Equipment List in English

Individual data available

Vehicle information
VIN long WBSBL93401JR10027
Type code BL93
Type M3 (USA)
Dev. series E46 (2)
Line 3
Body type COUPE
Steering LL
Door count 2
Engine S54
Cubical capacity 3.20
Power 252
Transmision HECK
Gearbox MECH
Colour ALPINWEISS 3 (300)
Upholstery TEILLEDER W.N./ZIMT (N5ZM)
Prod. date 2000-06-06
Order options
No. Description
257 SIDE AIRBAG F RR PASSENGERS,DEACTIVATION
261 SIDE AIRBAG FOR REAR PASSENGERS
435 WOOD TRIM
441 SMOKERS PACKAGE
464 SKIBAG
494 SEAT HEATING F DRIVER/FRONT PASSENGER
508 PARK DISTANCE CONTROL (PDC)
521 RAIN SENSOR
522 XENON LIGHT
609 NAVIGATION SYSTEM PROFESSIONAL
640 CAR TELEPHONE PREPARATION
674 HIFI LOUDSPEAKER SYSTEM HARMAN KARDON
692 CD CHANGER I-BUS PREPARATION
760 INDIVIDUAL HIGH-GLOSS SATIN CHROME
916 DEVELOPMENT VEHICLE W/O CONSERVATION
925 SHIPPING PROTECTION PACKAGE
991 PRE-SERIES MANAGEMENT
Series options
No. Description
210 DYNAMIC STABILITY CONTROL (DSC)
249 MULTI-FUNCTION FOR STEERING WHEEL
354 GREEN STRIPE WINDSCREEN
431 INTERIOR RR VW MIRROR W AUT ANTI-DAZZLE
520 FOGLIGHTS
534 AUTOMATIC AIR CONDITIONING
550 ON-BOARD COMPUTER
710 M LEATHER STEERING WHEEL
775 INDIVIDUAL ROOF-LINING ANTHRACITE
785 WHITE DIRECTION INDICATOR LIGHTS
832 BATTERY IN LUGGAGE COMPARTMENT
845 ACOUSTIC BELT WARNING
853 LANGUAGE VERSION ENGLISH
876 RADIO FREQUENCY 315 MHZ
992 NUMBER PLATE ATTACHEMENT MANAGEMENT
Individual data
no access – Vehicle data protected
Note : Unique Interior Burl Wood Trim not available on the US Production M3

BMW Dealer Installed Equipment

4 Competition Rims, 10-5/8" deep x 20-3/8 dia at rim (no-understeer with same size all 4)

4 Euro Cross Drilled Rotors w/ Brembo Ceramic Organic Brake Shoes

Dinan: Short-Shift Kit (Manual) D550-1001 $229.00

Stock Suspension w/ Sway Bars (32k Miles)

Front Control Arm Bushings $249

M3 Floor Mats $130

2008 Navigation Disc $199

03' Facelift L.E.D. Tail-Lights $638

6-Disc CD-Changer $595

Base Support Rack System $185

Touring / Mountain Bike Holder $110

Grocery Gripper $24.95

Alarm $311

Universal Transceiver $179

Extra H/K Subwoofer 2 Sub Woofer

Baby Tether Eliminator Kit $19.95

PIAA: Ion H7 High Beam Yellow Fog Lights $85

Have All Repair and Service Receipts from 2005 to 2018, 3 owners.

Previous Records (lease service records) will be on the BMW NA Service Computers

Current Owner has performed these service and restoration items

TAKATA AIR BAG RECALL 9/2018

New Brembo Ceramic Organic Brake Shoes on the Euro Cross Drilled Rotors 9/2018

Professional Driver & Passenger Seat Reconditioning with Correct Matte Finish Leather 8/2018

5 Competition Rims, 4 Professionally Refinished 8/2018

DSC Control Unit Replaced 4/2017

New Interior A-Pillar Caps and C-Pillar Caps 2016

Exhaust Side Cam (BMW) Replacement 9/2013

Engine Rebuild: Crankshaft refinish, new Rods, Bearings, Pistons, Vanos and more 7/2012

New Windshield 3/2012

Supporting Documentation

This section is where the Treasure Hunt begins. Being an automobile fanatic since I was a child raised by a family who was all car crazy I studied the automobile. When I became an adult I began restoring cars. From a 54 Mercury Monterey with dual exhaust and glass packs to building an accurate 65 Shelby GT350 clone with a 5 speed Tremac, to a vintage Hotrod 38 Buick Business Coupe. I climbed all over and under the GT350's in the pits at Laguna Seca with a camera and had the revelation that they were all different builds and configurations of the racing car, some restored to a race and others were built to satisfy the owner/driver on the track.

The 38 Buick involved researching post WWII Hotrods, replicating a Police Build described in the Shop Manual, creating a High Compression Straight 8 with Ross Racing Pistons using the 1941 block and Buick Compound Carburetion with the 2-2's. This car received a Best of Show at the Pacific Grove Tour and Concourse in 2010. Buying this M3 put the brakes on my hot rod, clone car, design whatever I want and build it ethic.

This Prototype because of it's provenance and history I approached as a preservation, restoration and a return to it's factory build specs. This car was seriously modified by it's first owner, Jeramiah O'Connel who at the time of his ownership was a Parts Manager for Weber BMW in Fresno, California. See his Decode and description of what he modified and then took off the car when he sold it.

After living with the car for the last 8 or more years, there are certain things I've left alone. Like the Dinan short-shift kit, the 4 same size competition rims and the cross drilled rotors that just plain make it more fun to drive. There is a tradition that BMW has left behind with The Ultimate Driving Machine ethos which encouraged an M3 participation with the BMW track days, selling Dinan modifications at the BMW dealers and building a Club Car to suit yourself as Jeramiah O'Connel did with this car.

There is an element to my respecting the track ethos at the Laguna Seca BMW Club element of this M3 history and then also getting it to adhere more closely to it's build sheet and BMW NA codes. Balanced with the mechanical restoration of what has worn out with BMW made parts including the engine rebuild, the exhaust side cam that took BMW 14 months to make in Germany and the DSC Brain that was the last new one in stock at BMW.

Read thru these documents on the photo pages.

Serial Number on Car.jpg

BMW Group Classic Germany Build Certificate.jpg

BMW Group Classic Germany Georg Blumoser.jpg Confirmation email

BMW NA (North America) Decode 2005.jpg

BMW NA Ohio Dealer Decode 2005.jpg

BMWMRegistry Alex Palevsky.jpg

Jeramiah O'Connel Decode 1.jpg

Jeramiah O'Connel Decode 2.jpg

Jeramiah O'Connel Decode 3.jpg

The final chapter for me is not the US Ownership history, or the decodes but the simple question: What was the car doing during the 12 month stay in the US at BMW NA from September 2000 to September 2001?

Judging from the fact that the engine and transmission were both replaced in January 2002 at The BMW Service Center, Herbert-Quandt-Allee. Can we surmise that the car was in the Press Fleet? Perhaps

Was JR10027 a show car, one of the rumored three red, white & blue cars for the US E46 Introduction? Was it an executive car? A demonstrator? Was it a test bed to gain insight into what the customers wanted on the US Option Packages? (see Alex Palevsky comments on the smorgasbord of options on this car regarding the Cold Weather Package and the Premium Package.) Note also that the Ohio lease dealer lists the car as having 100% Options and Alex of the BMWMregistry.com blows this right out of the water.

The Treasure Hunt

The challenge here for anyone who buys this car is to add to The Provenance and research, campaign it, put it in shows like Legends of the Autobahn, Laguna Seca vintage racing events or other BMW sponsored shows and see what you can scare up regarding the blanks in the JR10027 early history at BMW Germany and the 12 months from 9/2000 thru 9/2001 in the US at BMW NA.

This will, over time, add more to the monetary value of JR10027, just like any other low production classic car.

Terms & Conditions:

You are entering into a binding contract.

Down Payment Due within 3 days of auction close.

All Sales Final! As/is No Warranty

Non-Refundable Deposit $1,000 due within 48 hrs.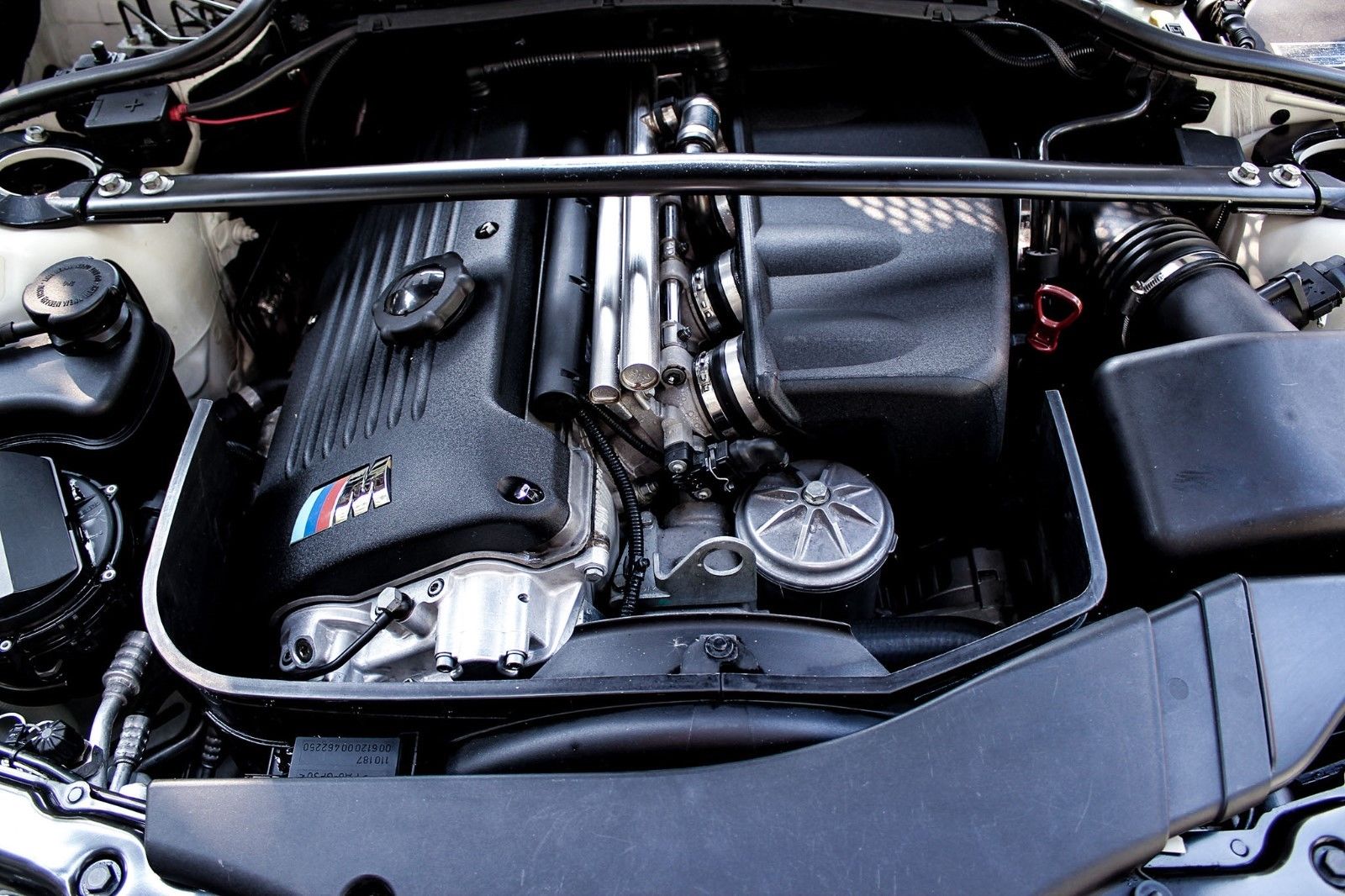 There's a lot to like with this particular E46. It's a very pleasing color combination of Alpine White and Cinnamon, it's a manual, the miles aren't outrageous and the condition seems to be good overall, and it's got some neat-to-see options (such as the wood) which are backed up by the build certificate. However, there are some problems, too, when considering whether it is collectable. This car has had a lot of modifications done to it and it appears to have spent some time on track as hinted by the seller, but not fully disclosed. Immediately, "rear subframe" should be high on your list of priorities to check out. The seller claims Competition wheels, but these are the optional 19″ Fuchs forged Style 67s. It would appear from the VIN decode the car originally wore the standard 18s. They've gone square with rears, which leaves a slightly odd look in front. The seats look like they've been at least partially recovered and are missing the embossed "M" pattern on the headrests. Some photos depict the replica CSL trunklid, while others do not. It wears post-LCI taillights and the later strut brace, too. Other mods, like the lights and suspension tweaks, along with what eBay seems to claim is an accident history, definitely don't add to the appeal from a collector standpoint. While that's not the be-all, end-all, this car is definitely being pitched by the seller as an important and unique bit of E46 M3 history. There's more speculation here about how special it is than disclosure of maintenance.
At the end of the day, will this particular example be worth more than, say, a lower mileage all-original in Laguna Seca Blue? It's doubtful. Still, there are plenty of people who are willing to look beyond the non-original items and see what is, at its basis, still quite a nice car assuming the maintenance isn't an issue. The unusual options and pre-production status are, as it stands, more interesting as footnotes to me than they would be if the car was perfectly original with very low mileage. Still, if you want to say "I have the first production E46 M3 in the U.S.", this is the car for you, and it seems unlikely someone will be able to unseat you.
-Carter