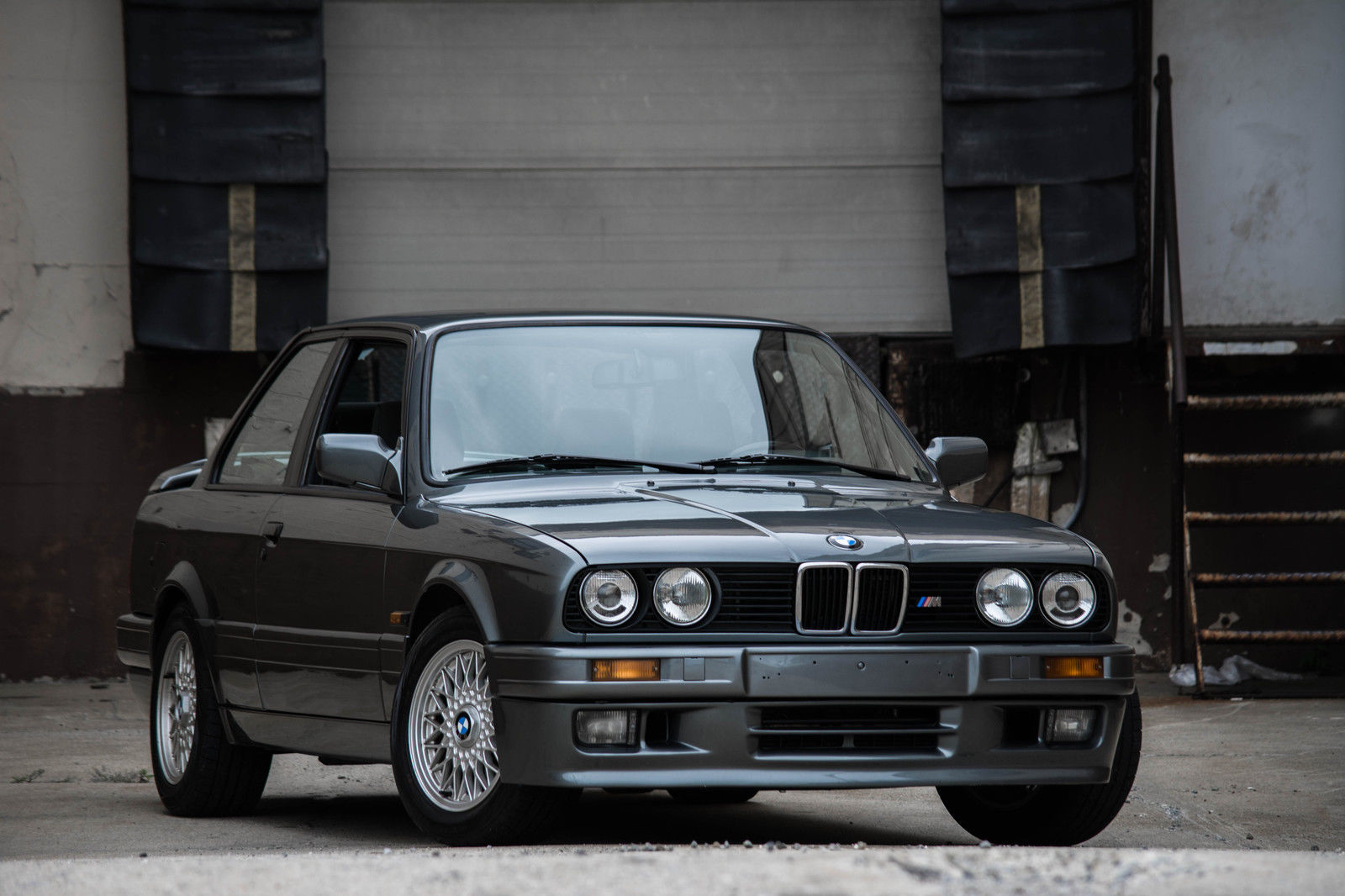 We've been witness to an interesting trend over the past few years in the E30 lineup, as manic pricing increases have rivaled the Porsche 911's market stardom in a smaller audience. For the most part, outrageous bids have been limited in the general enthusiast world to the M3; but within the E30 sphere of influence, outstanding examples of each particular model have reached astonishing levels of pricing. Just the other day, a Hodge-podge of parts assembled on a 325i hit $19,000 on a no reserve auction. Granted, it was a good-looking example, but it shows the massive swing in values of the highly desirable platform.
Today I have an interesting comparison to consider. Like the $19,000 example linked above, one of the models I have here is admittedly not original. However, it's the swap that is very interesting, as the builder managed to source and stuff a M3's S14 power plant into a 318i, bringing with it the brake and wheel upgrades. Of course, BMW also did this themselves in the Portugal and Italian-market 320is – coincidentally, one of which is also on eBay at the same time. What does the market look like on these two shining examples of 4-cylinder fun?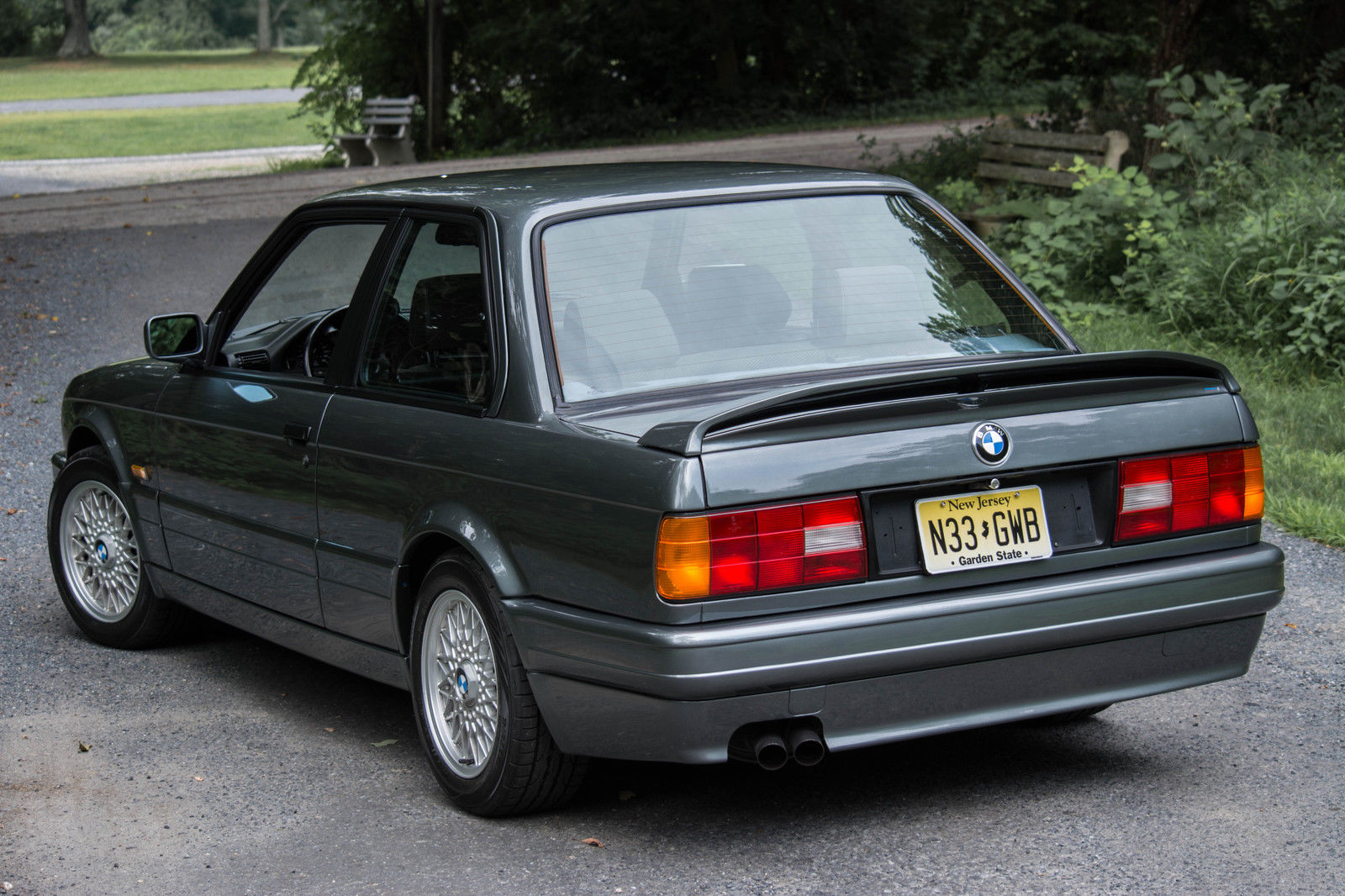 Year: 1988
Model: 320is
Engine: 2.0 liter inline-4
Transmission: 5-speed manual
Mileage: 123,000 mi
Price: Reserve Auction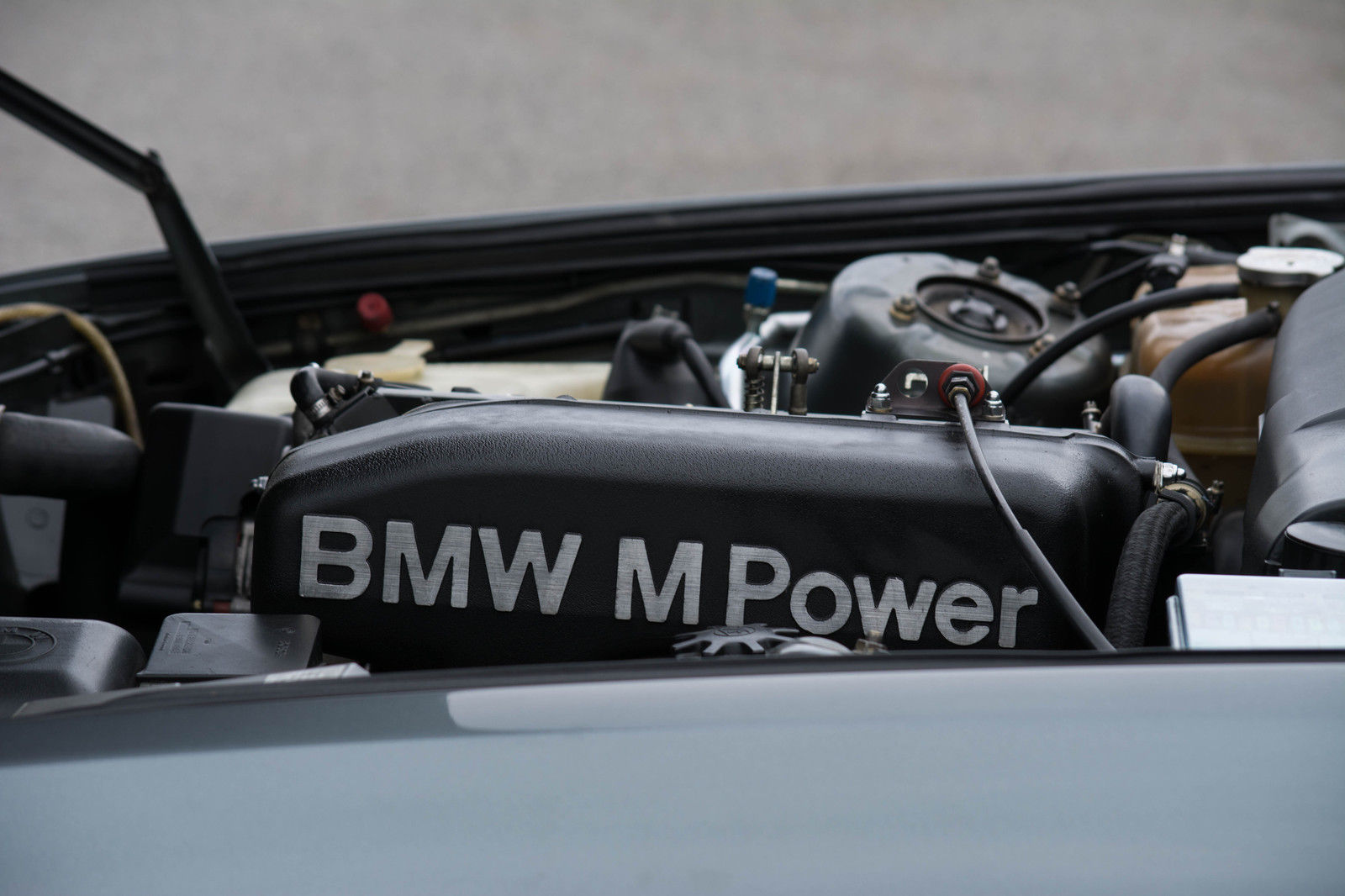 This is your opportunity to own a very rare E30! This 320is, 1 of 2,540 coupes ever built and 1 of 4 imported to the USA, was only manufactured for the Italian and Portuguese markets as a replacement for the poorly selling 325i due to tax regulations. The car is fitted with the same motor as the E30 M3 only it was de-stroked to 2.0L from 2.3L.

Feel free to ask any questions!

Paint: Delphine Metallic
Upholstery: Anthracite Cloth
Motor: S14B20
Trans: 5-Speed Dogleg
Drive: RWD 3.46:1 w/LSD
Mileage: 130K

This car was optioned with Sports seats, electric windows, slick top sunroof delete (only one in USA), electric cooling fan, map lights, and rear headrests.

Most recent service includes new tires, replacement OEM steering rack, replacement OEM exhaust, cooling fan serviced, complete A/C upgrade to R134.

For more information about this specific model please visit
M Registry 320is

Relevant article and excerpts regarding the 320is
Europhile Article on 320is

Bimmer Magazine tested the 320is in 2009 and wrote," Like the E30 M3 sold in the US, the Italian 320is is highly strung. But unlike the M3, however, it hides its demeanor beneath an elegant and restrained exterior.

Don't be fooled by appearances: driving the 320is is like an affair fueled by passion and adrenaline. I want it, and badly!"

When the German car magazine Auto Motor Und Sport tested the 320is against the M3 they wrote, "The bigger engine actually has less power in the lower rpm range. A fourth gear run from 40 to 100 kph took the M3 13.6 seconds but the 320is only took 12.8." They said the 2 liter engine revved more smoothly and finished the article by writing, "Less is indeed more."

Or as Auto Motor Und Sport wrote, "The 320is reacts to the slightest steering action more willing than the M3, appears to be handling better, but also demands more attention from its driver than the good-natured and understeering M3." BMW World Magazine tested the 320is against an EVO2 M3 and came away saying, "It's the 320is I'd take home."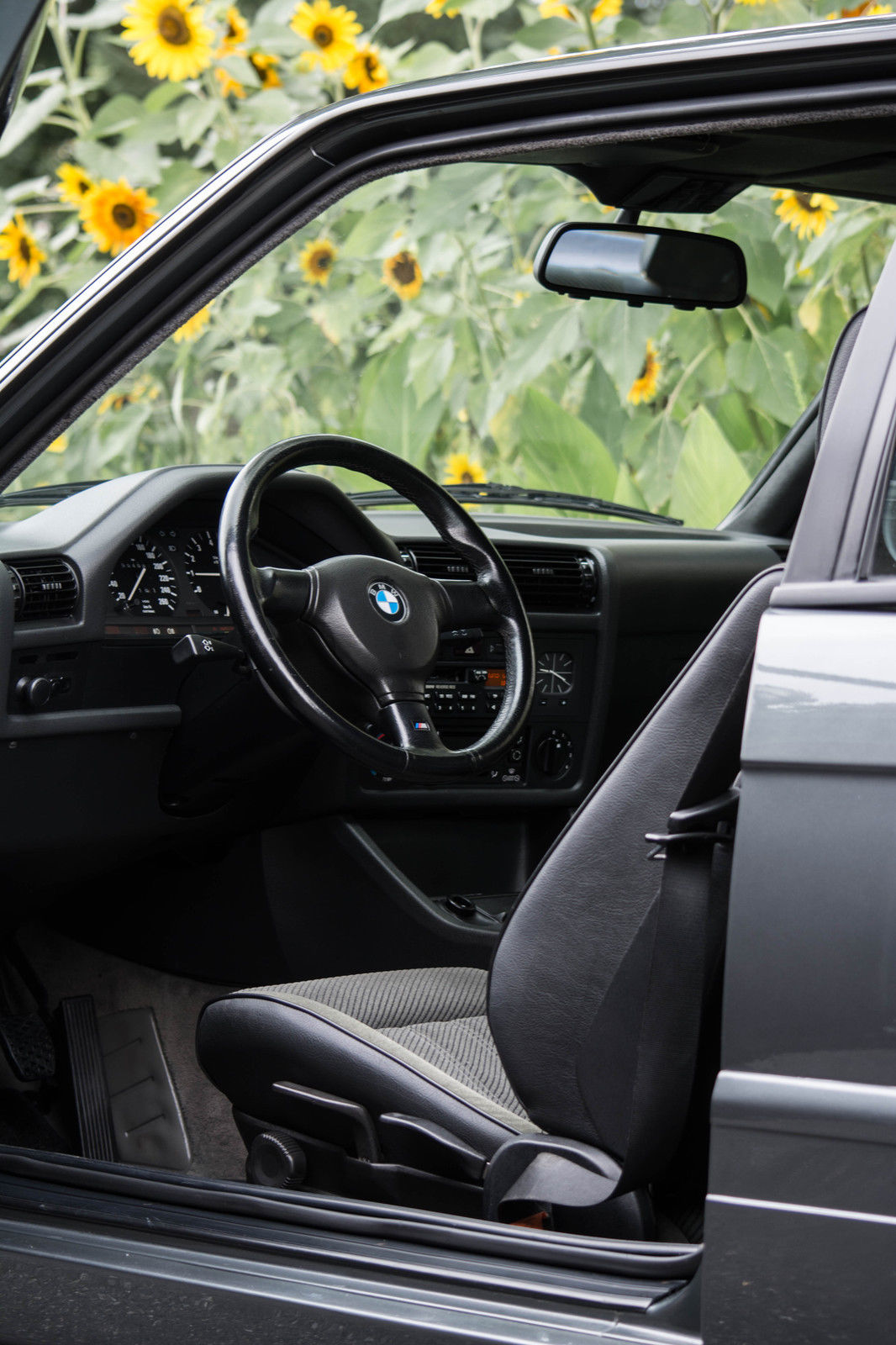 I've written up a fair amount of these S14B20 320is models previously in both M-Tech'd 2-door form and sleeper 4-door guise. With 190 horsepower on tap, the de-stroked B20 cranked out the same power as the U.S. specification M3, so performance is on par with the more famous package and they are more limited, as well. Only 3,745 were produced in total, making them about 30% more rare than a U.S. M3. Of the two configurations, the 4-door is less frequently seen, but the 2-door is probably the more popular model and generally are priced higher.
This 2-door has all of the M-Tech bits that make the look so popular; couple that with great overall condition and the legendary S14 under the hood, and this is a popular package. The auction format is reserve, so we don't know exactly what the seller is looking for; however, to price compare, Enthusiast Auto has a 4-door M-Tech 320is with half the mileage of this example at $37,990. This car appears to be the same one I wrote up last summer, then hitting the market at $35,500. I'd wager that's the ballpark the same seller is hoping for or perhaps a tick more. How does that compare to a replacement?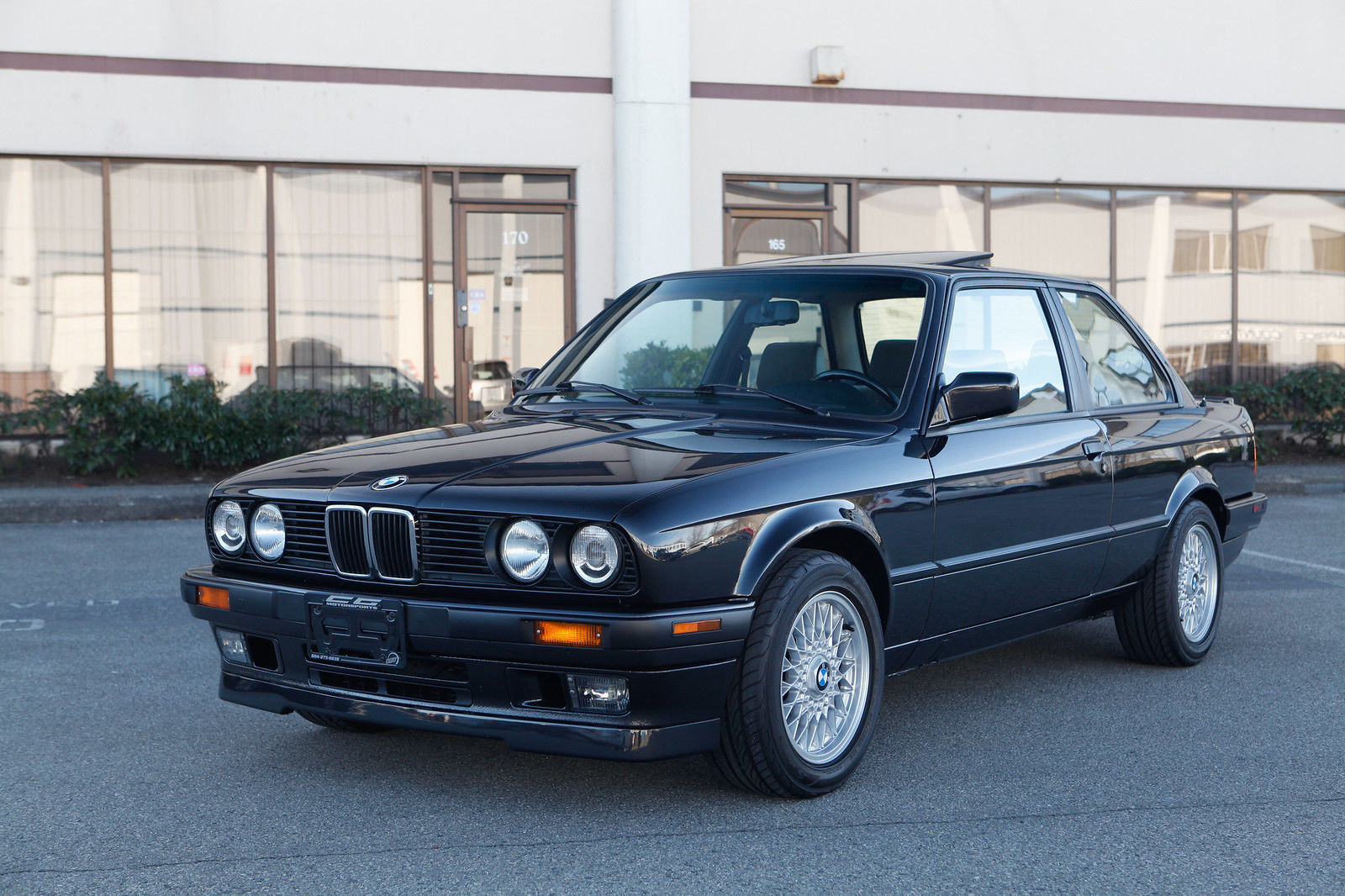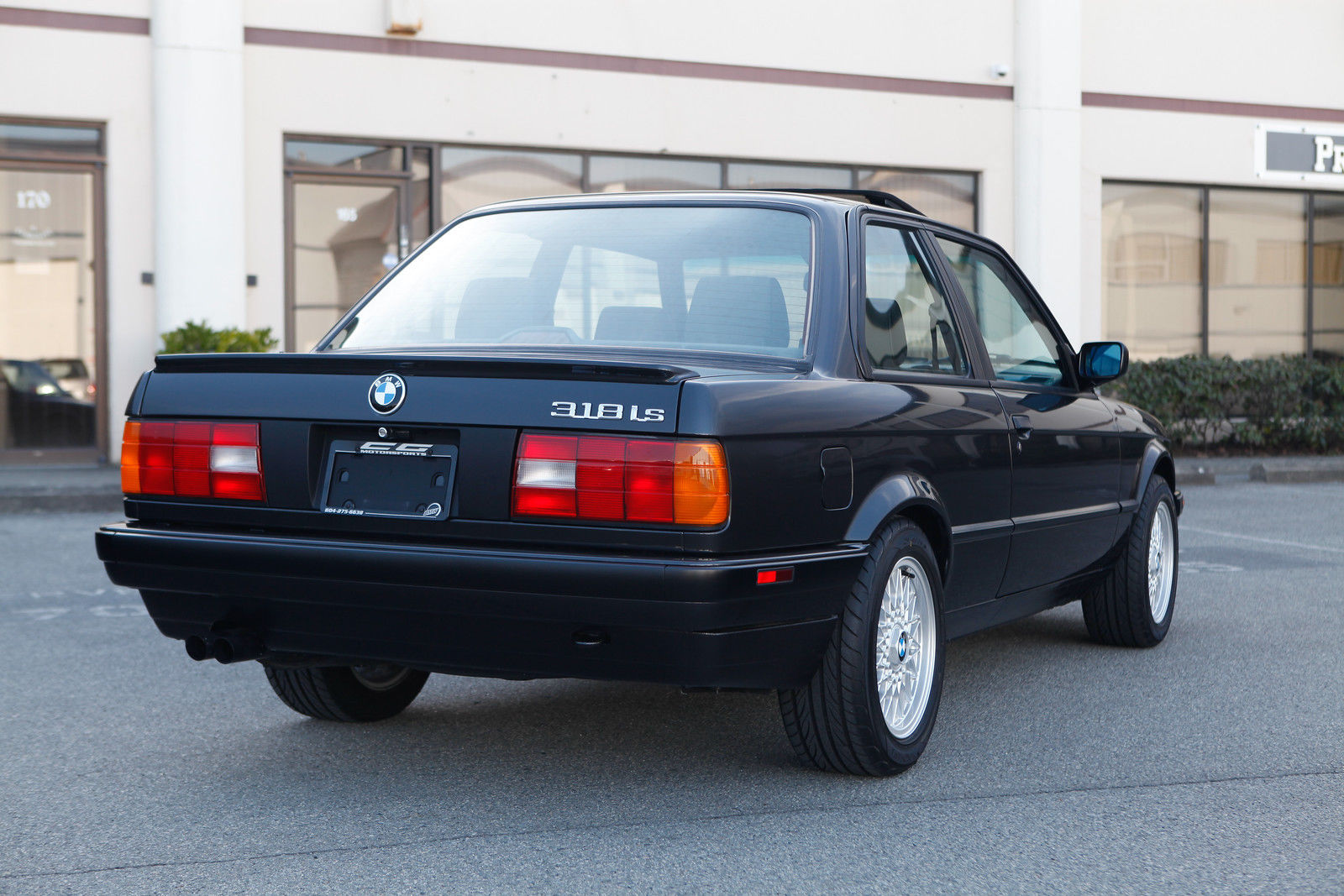 Year: 1991
Model: 318is
Engine: 2.3 liter inline-4
Transmission: 5-speed manual
Mileage: 88,000 mi
Price: $32,990 Buy It Now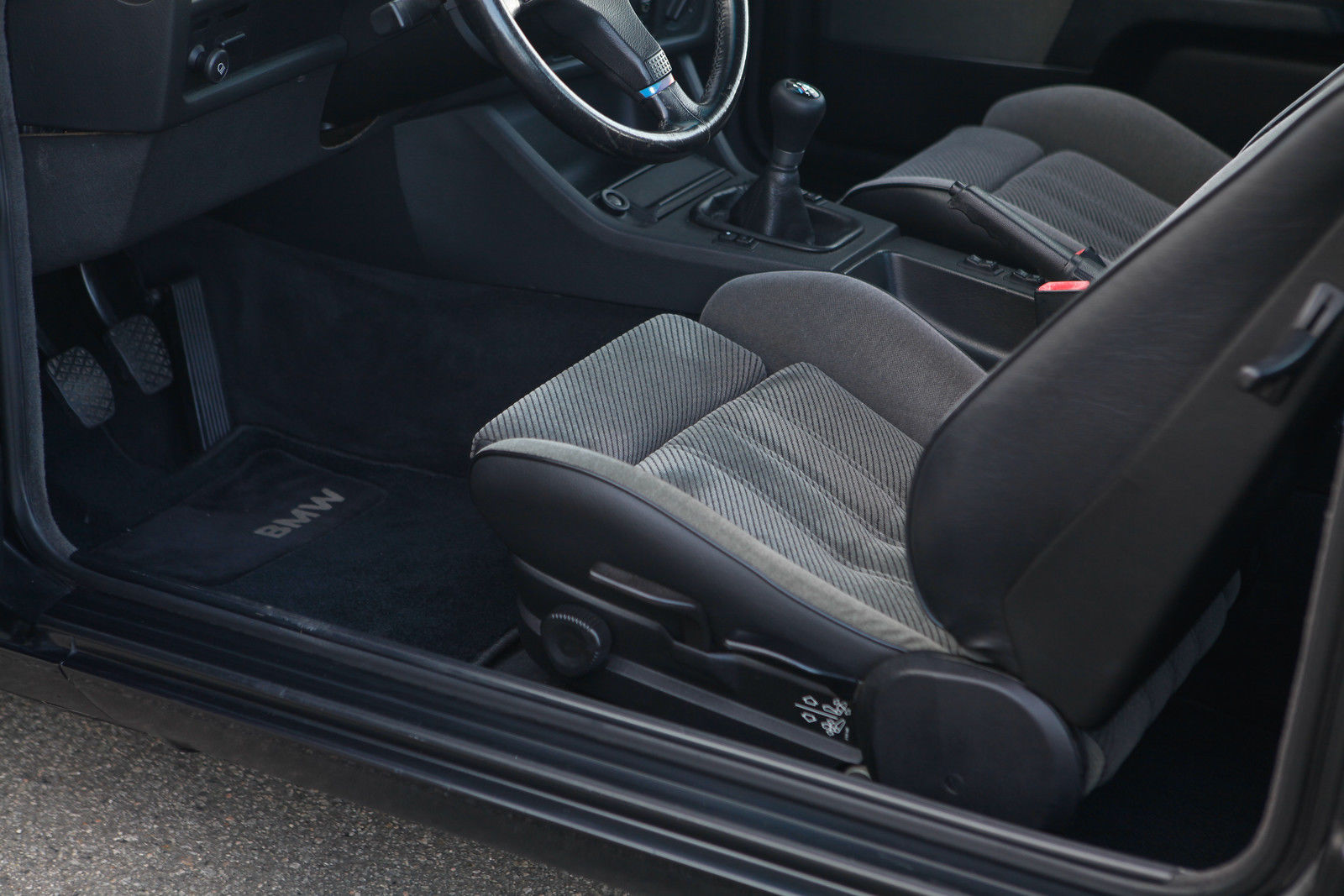 This car was built by CG Motorsports in Richmond, B.C. Canada

***FULL SET OF PICTURES ARE AVAILABLE*** EMAIL FOR LINK ****

1991 BMW 318is, Diamantswartz over Anthrazit

142,000km on chassis 88,000 miles

128,000km on S14 engine

183,000km on transmission

Anthrazit seats with rear folding armrest and headrests, map light mirror, 11 button OBC

Body:

Highlights:

· Diamantswartz respray by Rich City Collision in Richmond, B.C. Canada

· Professionally polished after paint. Doors, hood, trunk, spoilers, sunroof all painted off the car, all glass removed, engine removed and full engine compartment respray.

· Correct E30 M3 engine compartment brackets installed. (expansion tank bracket, air filter support bracket, control unit bracket, expansion tank holder).

· Rear valance modified to accept stock OEM E30 M3 muffler

· New windshield, new front and rear spoilers, new front signal lenses, new hood and trunk emblems, new frt. left and right bumper strips. New left and right fog lights, like new Euro smiley headlights, new 318is emblem, new sunroof front and rear felt.

Engine, Engine compartment and Transmission:

128,000km S14 engine

Highlights:

· BMW Motorsport header and Turner Motorsport stud kit

· New engine mounts

· New OEM oil pump, drive gear and chain

· Fuel injectors rebuilt and calibrated at RC Engineering

· Throttle bodies walnut blasted

· New drive belts, rad hoses and all misc hoses

· Transmission resealed, new input shaft seal, shifter shaft seal

· New clutch kit, flywheel resurfaced

· New clutch slave and hose

· New fuse box cover

· All power steering hoses replaced

· New a/c condenser, drier, aux fan resister, all a/c bushings replaced·

New transmission mount

· Shifter rebuilt, New ZHP shift knob

· New Interstate battery

· Jim Conforti Turner Motorsport chip

· New hood liner foam

· Rear seal replaced

· New O2 sensor

· New E30 M3 muffler 18 12 1 309 046

Interior:

· New E30 black OEM carpet

· 11 button OBC installed

· Full restoration of OEM E30 M3 cluster by Bavarian Restoration

· Map mirror installed

· Anthrazit rear seat with armrest and headrests

· New Heater core

Brakes and Suspension:

· Full E30 M3 5 bolt wheels, brakes and suspension

· New Bilstein HD front and rear shocks

· New upper and lower spring pads, plates, bellows, stops

· Rebuilt E30 M3 steering rack

· New sway bar mount bushings, sway bar links, trailing arm bushings

· New rear sub frame mounts, flex disc

· New brake master cylinder, brake hoses, sensors, Pagid frt. Brake pads, Akebono rear brake pads, Zimmerman brake rotors, all calipers rebuilt and powder coated, emergency brake kit, parking brake cable, rear caliper pistons

· New front wheel bearing hubs, rear bearings

· New tie rods inner/outer and offset lower solid control arm bushings, aluminum control arms

· E30 M3 15" BBS wheels refinished with new Yokohama S Drives, new wheel bolts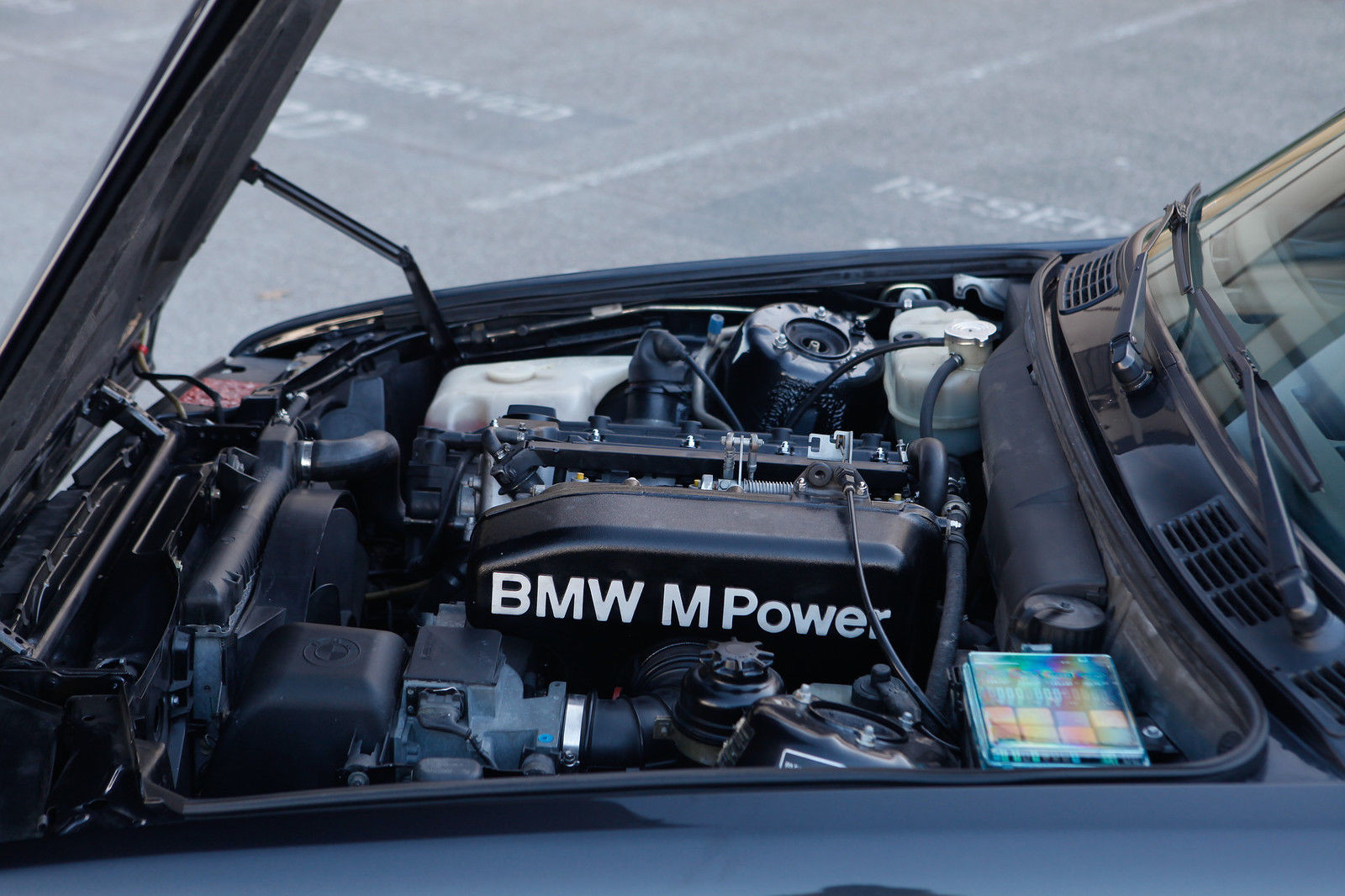 When I first spied this auction, I literally laughed out loud. I've seen a few M42 318is models come to market with outrageous asking prices in the same range as this model, and immediately I discounted it as just another silly seller. But something didn't seem quite right, specifically in the wheel department. But so thorough are the modifications to this sleeper, you'd not know that they managed to recreate the 320is package utilizing a S14 unless you popped the hood or challenged it to a race. It's interesting to me that the seller didn't disclose where the motor came from or in which displacement, but I'm going to assume it's a 2.3 and therefore performance should be on par with the Euro B20 above. Mileage is lower and the presentation is excellent throughout.
Is this a $33,000 example? That seems ambitious, but then I wouldn't have expected the 325i linked at the beginning of the article to hammer near $19,000. Still, if I was ready to pay $33,000 for an E30, I think I'd figure out a way to sell another organ and afford the $5,000 more for the real, and lower mileage, EAG 320is 4-door. While not quite as much of a sleeper, I prefer the 4-door configuration a bit and the real M product build of the 320is, plus the odds are that the future will be brighter in value for those real M products, too. It will be interesting to see if, and where, the 2-door M-Tech 320is pricing ends. But if it's close to the replica's price and clears reserve, I think it's probably the better buy. Kudos still go to the builder of the 318is, though, as that is one stellar execution and a super sleeper.
-Carter