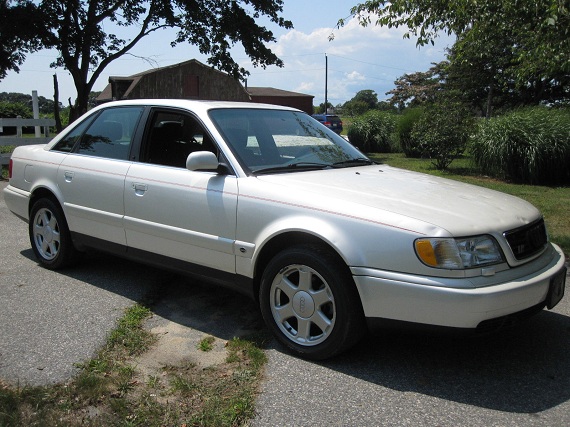 After lingering and reappearing for some time at a nearly $7,000 asking price, the seller of this "beater" S6 has finally compromised and the car is now offered at no reserve. Our readers previously suggested it was a $3,500 car – bidding is currently around $3,000 with two days to go. How much will this winter weapon end up at?
The below post originally appeared on our site September 15, 2014: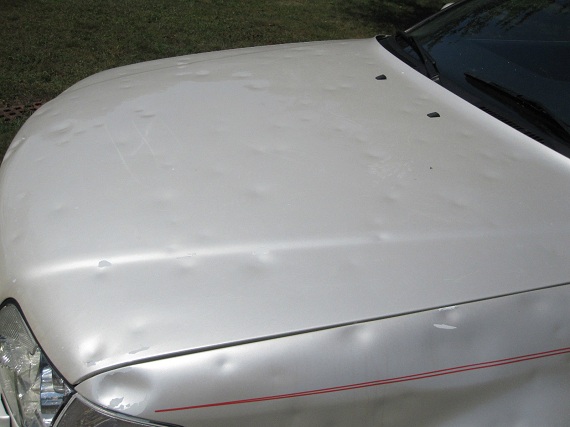 This 1995 Audi S6 has been through the email chain a few times over at GCFSB; our reader John first spotted it and sent it to me. The original ad had no pictures and a somewhat vague "needs paint work" line in the Craigslist ad. Since it was a low mile, all original S6 in claimed excellent shape, we both took note and agreed to keep our eyes on it. A few weeks later, pictures were posted in a new ad, and unfortunately it didn't look good. I had guessed it was going to be a typical clearcoat failure case; typical with most of the Audi metallic colors that adorned these models. But I was wrong; hail damage had obviously taken its toll on the exterior – in many ways, it was a huge disappointment and we moved on. But then it popped up again, this time on Ebay with even more pictures. The pictures displayed even more damage then the original advertisement had suggested, and Paul sent it over to me for my thoughts. I initially dismissed it once again, but then started thinking – you know, what if this was just the perfect winter beater? Instead of mechanically beaten, this car just looks a bit ratty outside – perfect for snowy conditions where you're concerned about paint damage. After all, it comes pre-beaten: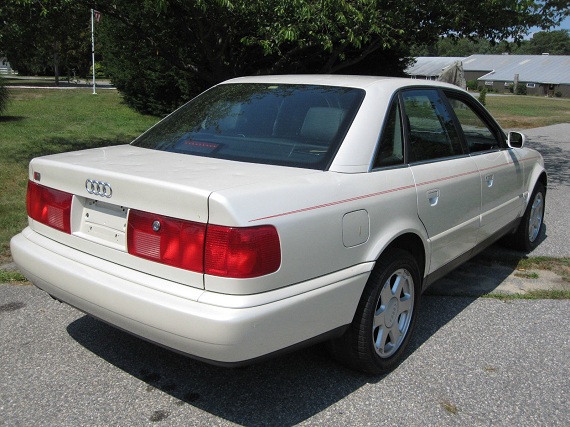 Year: 1995
Model: S6
Engine: 2.2 liter turbocharged inline-6
Transmission: 5-speed manual
Mileage: 56,000 mi
Price: No Reserve Auction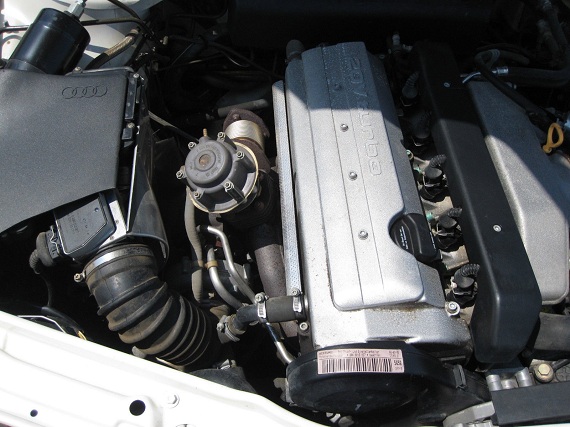 1995 Audi S6 Quattro, 56K original miles, 5 speed, 2.2liter 5 cylinder Turbo engine, no rust, hail damage, needs paint work, clean title, air, cruise, Bose AM/FM cassette, tilt, sunroof, leather interior, All Wheel Drive, 16 inch factory alloy wheels, heated seats, differential lock, digital climate control, power windows, locks, mirrors, seats, no rust at all, garaged, non-smoker, almost new tires, pearl white exterior with graphite leather interior, glass sunroof, came from Nebraska, was in hail storm, top surfaces and upper top 25% of left side, few dings on upper 25% of right side of car need bodywork and painting(enlarge pics to see), to reduce the amount of bodywork I recommend replacing the hood, trunk and left fender and I have the trunk and left fender available that I can give you, hail damage was mainly top surfaces and upper part of left side of the car, car runs and drives like new, is unmolested and unmodified, completely rust-free and one of the lowest mileage S6's you will ever find! Leather is in very nice shape, engine, transmission and clutch are in perfect shape, car drives like new, very rare find to find such a low mileage/rust-free older S6!! Look at the engine pics, no corrosion, no grease or oil, has no been cleaned or pressure washed, looks like new!!! any questions feel free to call me at 401-714-4061, all power options work fine, comes up on boost fine, no problems except for the hail damage

On Sep-14-14 at 05:24:49 PDT, seller added the following information:

if you don't have a reasonable bodyman to fix this car, my bodyman and painter can do the complete car for between $1500 and $2000……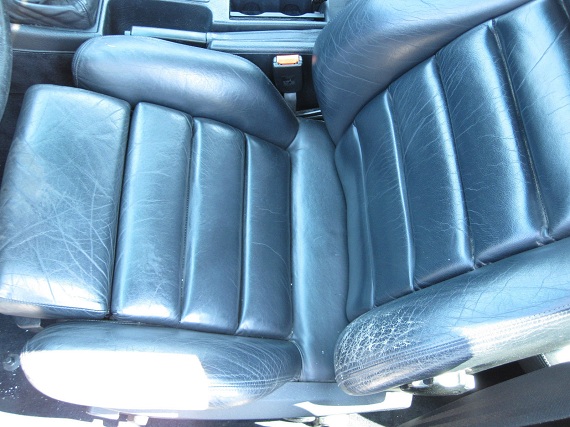 It's very unfortunate that this occurred to what was otherwise a very nice S6, but it does present an opportunity to get into a notoriously long-lived, very capable car for a bit of a cut rate. In prime condition, I'd suspect the asking price on this car to exceed $10,000 and it would likely be snapped up if the rust-free, low mileage and good condition are verified in person. It has the best-wearing of the interiors and under hood shots look significantly better than most we see in New England – no surprise given the mid-west origin of the car. I'd not take the seller up on his offer for a $1,500 paint job; Pearlesant White Metallic is notoriously expensive and difficult to repaint properly to the point where I wouldn't be surprised to see a reasonable quote for a full respray equal the asking price of the car. That asking price of $6,900 is a bit high considering the extent and severity of the damage to the exterior in my opinion; however, we see mechanically solid S6s with higher miles but rough paint trade hands regularly in the $4,000 – $6,000 region, so perhaps it's not too far out of line. It's not a project I'd be interested in taking on – the dents would always bother me. But for someone looking for a clean, fun daily driver that they can throw at any element and not be concerned about the dinging a perfect paint job look no further. I'd go for a wild color wrap in vinyl to cover the damage and have at the next winter driving season with vigor!
-Carter