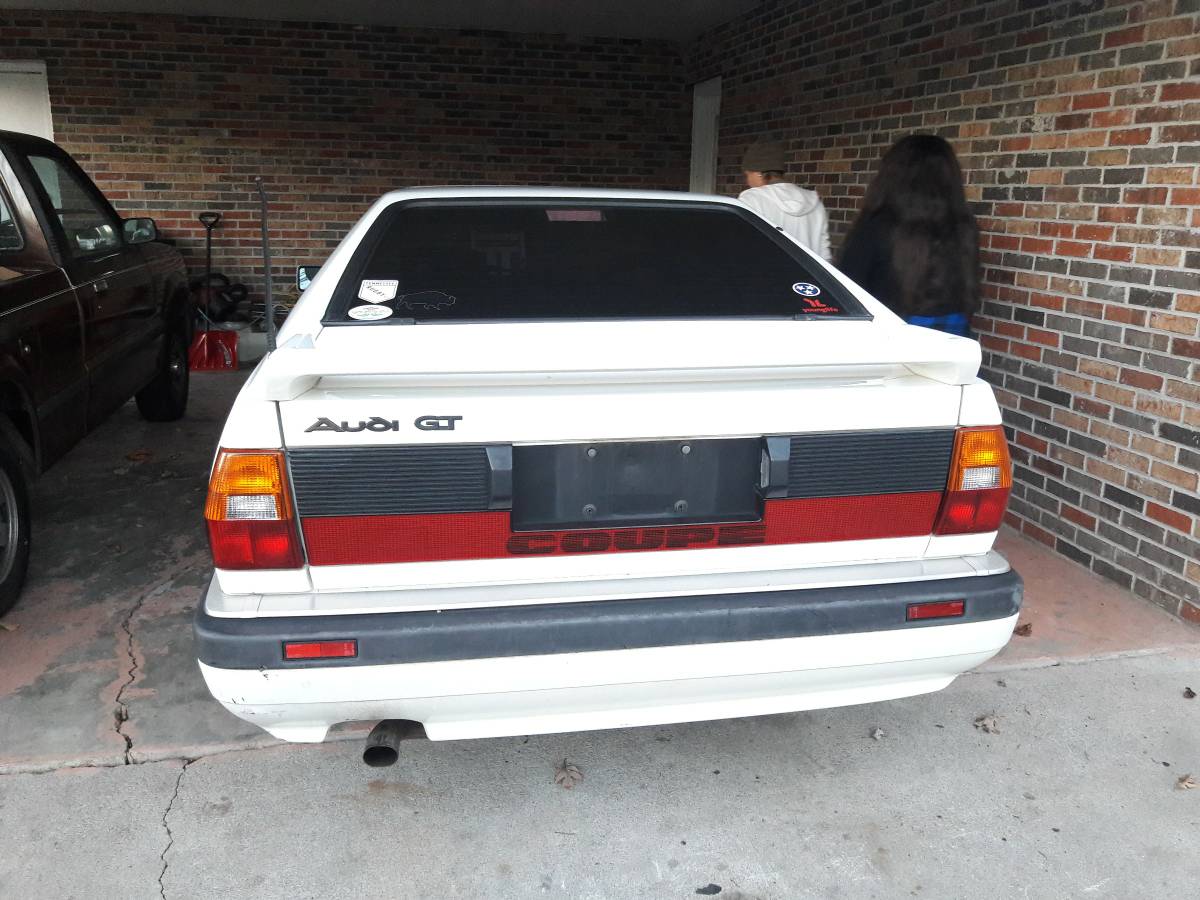 If you pop on to the Audi USA configuration site, it's easy to shake your head at how expensive it seems the range has gotten. The A3 is the cheapest product you can buy, but at $31,200 without options it's hard to see how this gussied up Golf is affordable.
Yet, relative to where Audis used to sticker, that price is downright cheap.
Take this 1987.5 Audi Coupe GT Special Build. At the end of the run, Audi sold approximately 850 of these B2/B3 hybrid Coupes to the U.S. market. While things like the suspension and basic body were unchanged, the Special Build got the NG-code 2.3 inline-5 that was seen in the later Type 44/C3 and B3 chassis cars with 130 horsepower. The gearbox was also unique to the Special Build, having beefed up drive shafts (for some unknown reason, as the existing ones were already overbuilt). The Special Build was also the only front drive B2 to carry 4-wheel disc brakes – again, shared with the B3 instead. Inside, the Special Build got a special digital dashboard in a slightly different hue than the '86 Coupe GTs with digital boards had. The interior fabric was updated to the Savoy Velour (also from the B3) instead of the B2's Kensington Velour – this was signified by a triple stripe instead of a dual stripe. To help distinguish the limited cars, the exteriors featured a "dipped" look; window surrounds were body color as were mirrors and spoiler, and if you opted for Alpine White (L90E) the Ronal R8s were also painted body color. As with most later GTs, the Special Build came relatively loaded with few options, though most don't seem to have the rear wiper selected for some reason. Sunroof, leather steering wheel, power windows, power defogging mirrors, cassette stereo and power antenna, cruise control and a trip computer were all standard. Only heated seats, a rear wiper, leather interior and an automatic transmission could be optioned.
The price for this "heavily optioned" exclusivity was $20,600, and you'd be hard pressed to leave a dealer for much under $21,000 after delivery charges. Inflation corrected from 1987 dollars to 2016 dollars, that's about $44,500. The brand new, 2017 Audi A5 Sport with the 2.0 TSFI motor, quattro all-wheel drive and a 6-speed manual starts at $41,200 and has many more amenities standard. Is it any surprise that we see so many more luxury vehicles today than what we saw in the 1980s?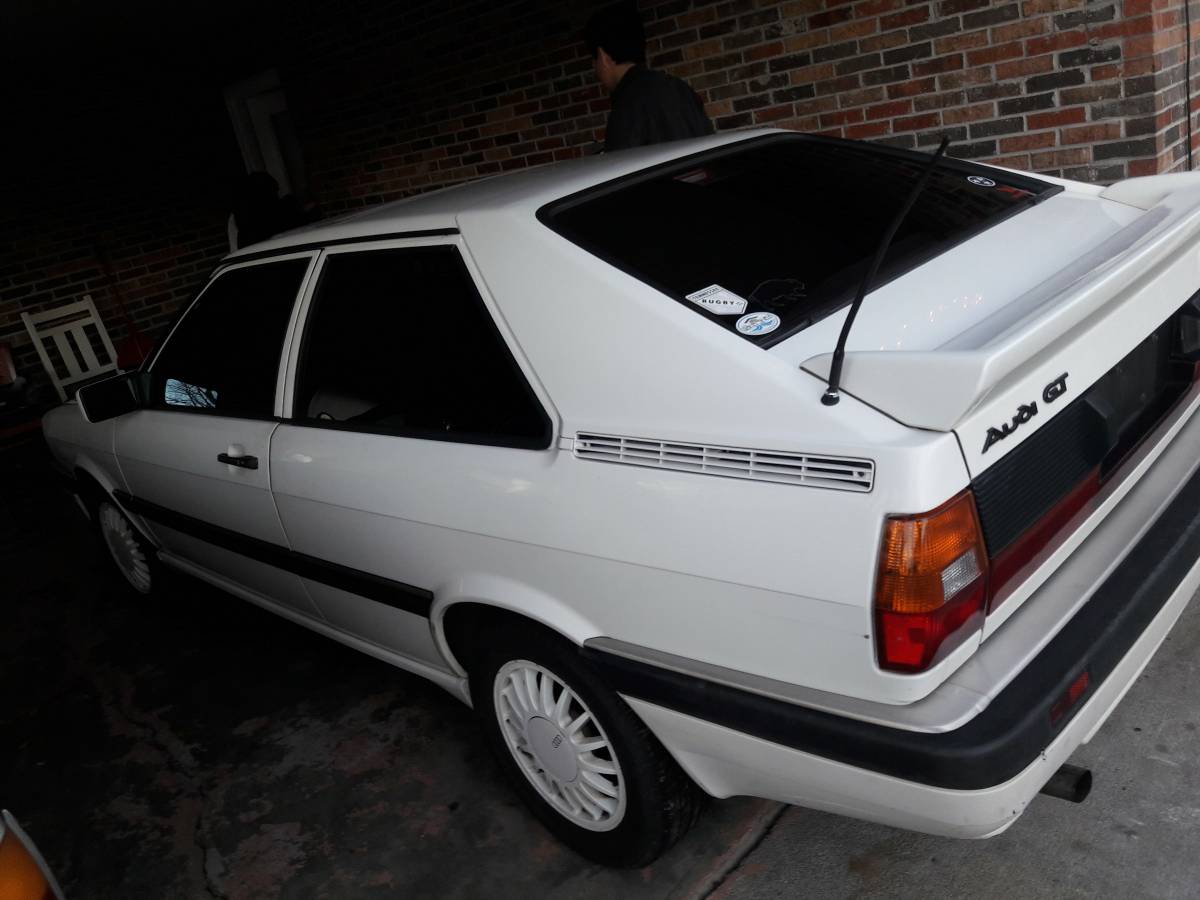 Year: 1987
Model: Coupe GT Special Build
Engine: 2.3 liter inline-5
Transmission: 5-speed manual
Mileage: 105,094 mi
Price: $4,000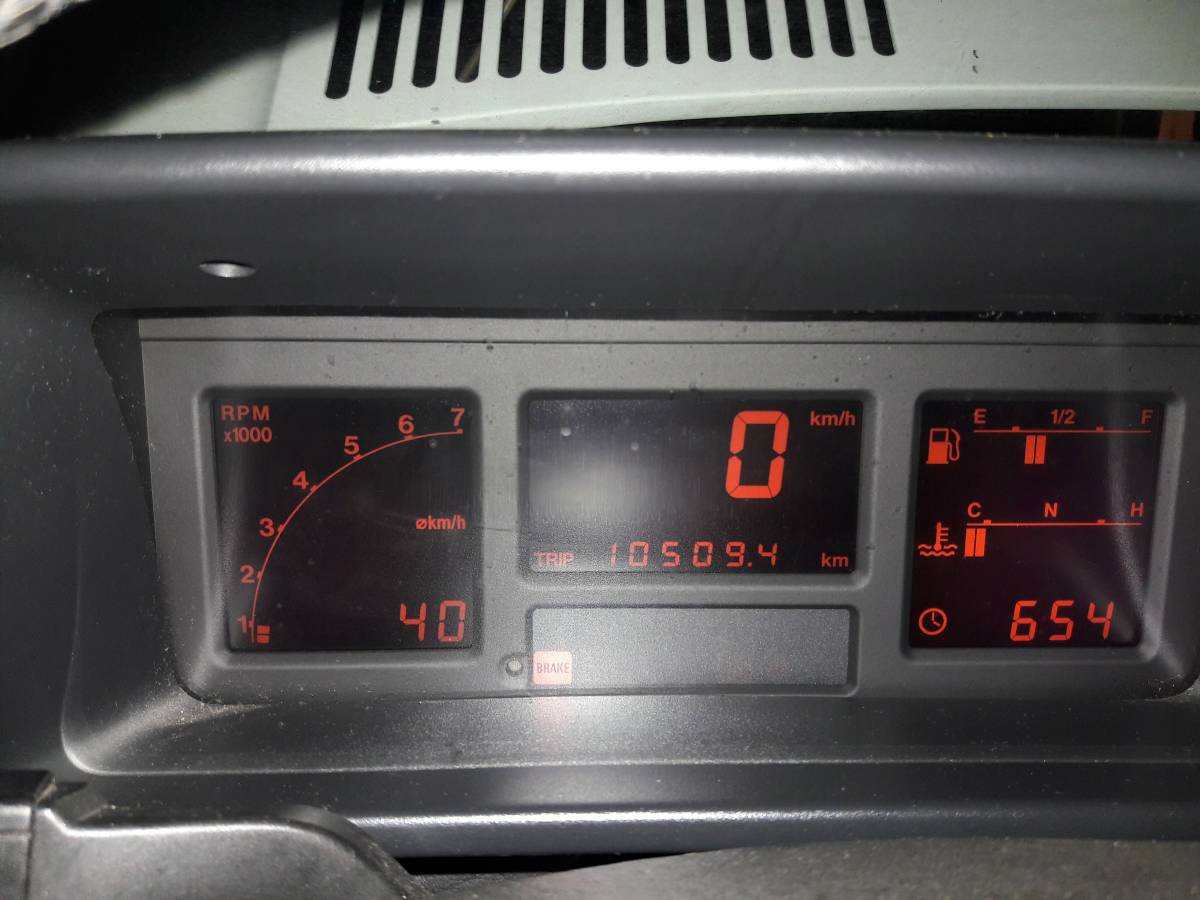 1987 Audi gt 5 speed manual $4000 obo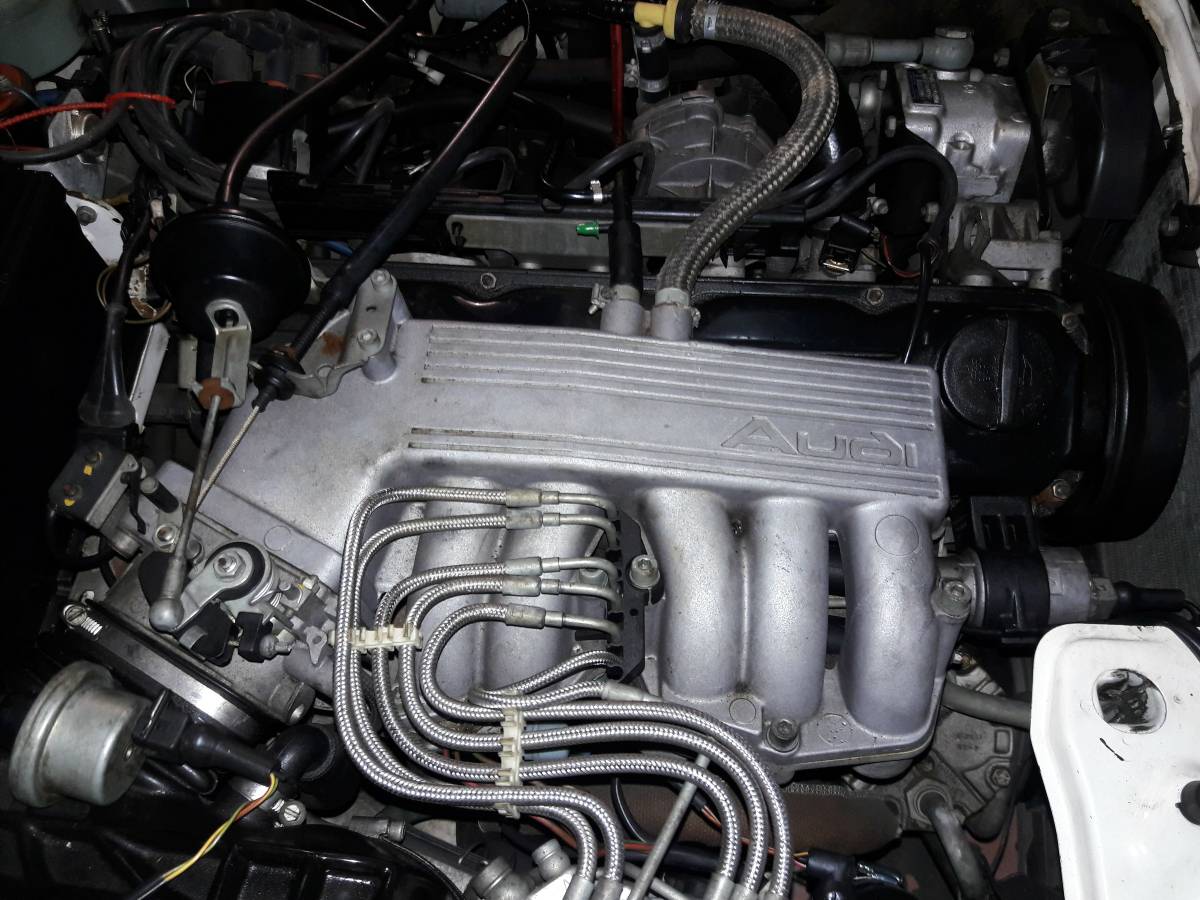 Pricing aside, is this '87.5 GT worth a roll of the dice? Because with no description and poor photos, that's what you'd be doing. The dark tint precludes finding out what interior is inside, and there's no sign of the front of the car. However, the multiple shots of the engine bay look great – much better than a typical East Coast car, with what appears to be unoxidized aluminum bits, unrusted fuel lines from the distributor and most of what appears to be the factory paint on the valve cover. The dashboard appears to be in functioning shape, too. Mileage is well below average, and the asking price is in line with nicer Coupe GTs. Is this one worth further investigation? I would say it is, as it's quite hard to find clean examples at all these days and this one appears better than most.
-Carter