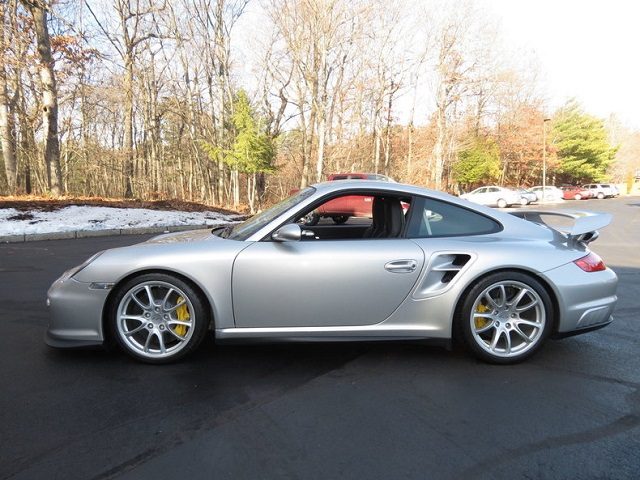 I've been looking at quite a few high-dollar 911s lately and among the pantheon of Porsche supercars the GT2 tends to stand on its own. Unlike the extremely high priced original 993 GT2 where values soar to over $1M the water-cooled cars have less collector interest and thus lower costs. But the performance is not lower. Not lower at all.
I see examples of the 996 GT2 come around pretty often, and prices have generally been moving up. I see the 997 GT2 far less often, outside of the ridiculously sublime GT2 RS which can easily set you back nearly $500K, so I'm a little curious where these will fall on the spectrum. Where will their value lie relative to the rising values of the 996? As I mentioned in my roundup of the 996 GT3: while the 996 still makes for a reasonable value even among the GT cars, as they approach the cost of a similar 997 then we begin to open up even greater performance value potential.
<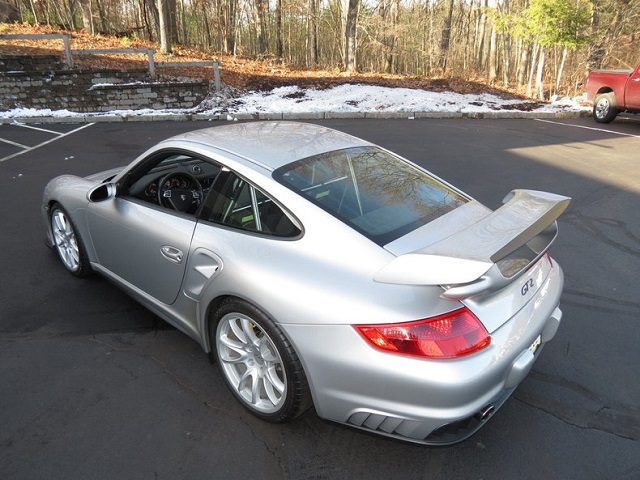 Year: 2008
Model: 911 GT2
Engine: 3.6 liter twin-turbocharged flat-6
Transmission: 6-speed manual
Mileage: 13,231 mi
Price: Reserve Auction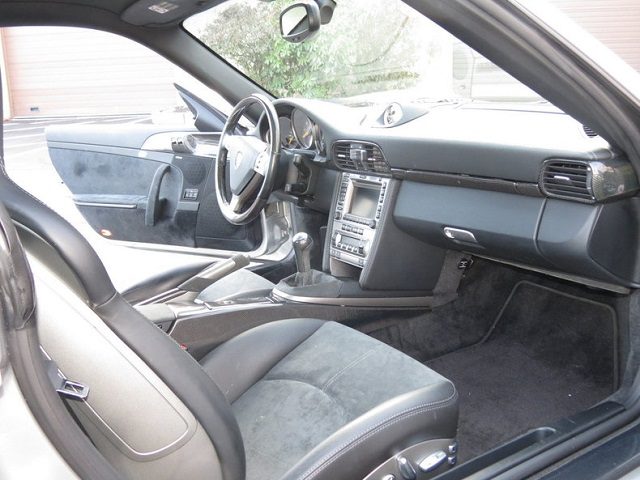 We are excited to offer this one owner 2008 Porsche GT2 Coupe with only 13,231 original miles on the odometer! One of only 237 ever made, the car is finished in a Stuttgart classic combination of Silver with perfect Charcoal/Anthracite Leather and Suede upholstery. Overall this car is in stunning condition, is a joy to drive, runs and drives perfectly and is as quick as you would expect a GT2 to be!

This 2008 Porsche GT2 Coupe is a true collector car and is fitted with its 3.6L H6 DOHC 24V Turbo motor coupled to its 6 Speed manual transmission which is fluid and has no issues; the clutch is in perfect condition. This car is fully optioned and has every comfort that was made available in this model and year and in addition has a Porsche Roll cage installed.

This 2008 Porsche GT2 has had only one owner and all service records are available. Overall, she is in perfect condition and suffice to say has not been driven much at all, has not been driven on the track, is stored all winter and not driven in inclement weather; she has been looked after well throughout her life.

This is a car for a collector and it boasts the look of a new car. They did not make many to start with so there will only be less of them in the future and many are shipping overseas everyday. If you are a serious collector, you cannot afford to let the opportunity to own this pass you by. We have priced this vehicle to provide you the best deal on a car of this caliber. If you need any assistance with financing please let me know.

If you want to know the RESERVE on the car – CALL ME – (978) 771-8375

If you would like to talk about a Buy It Now purchase – CALL ME – (978) 771-8375

My name is Paul please call me direct with any questions – my cell phone is always with me at (978) 771-8375 or you can email me anytime at paul@silverstonemotorcars.com

I promise you will enjoy your experience at Silverstone Motorcars. We'll gladly pick you up at Boston's Logan airport or deliver this vehicle to your doorstep.

*** FINANCING AVAILABLE – APPLY TODAY ***

** THIS CAR IS PHYSICALLY LOCATED IN BRAINTREE, MA *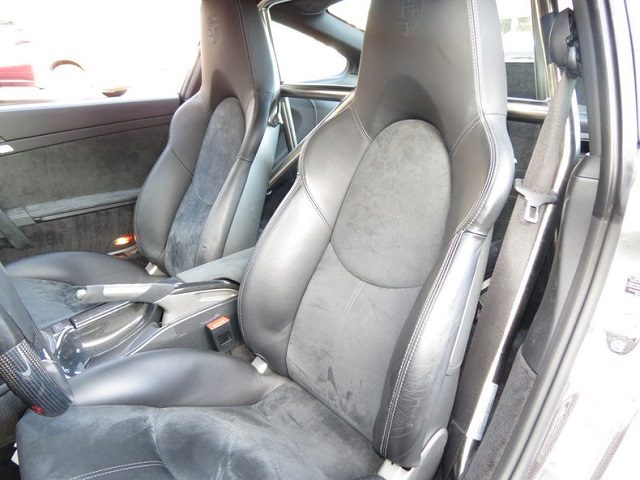 With only 1261 produced worldwide and around 200 for the US (I've seen 205 quoted, but the ad here states 234) the 997 GT2 is a pretty rare machine though certainly far more common than some of Porsche's rarest 911s. That sort of thing might condition how we think of the long term value of these performance beasts, but we can probably rest assured knowing that values aren't going to come down much. That said, the GT2 RS obviously trumps one of these and with a 991 GT2 now looking to be in the works you never really know how things will play out. Of course, the optimist might then look at the GT2 and dream of track days and devilishly good fun at the wheels of one of Porsche's giants with less worry about adding on those high intensity miles.
This particular GT2 looks in fine condition in its popular Arctic Silver Metallic paint. It is pretty low mileage for an '08 911, but not necessarily low for a GT2. While it's tough to call anything a nice value when it will likely have a selling price around $200K, those specifically looking for a GT2 might find this one to be reasonable. Supercar performance of this sort never really comes cheaply. Bidding currently sits at $90,300. Naturally we expect that to rise, but maybe not so much that it cannot compete with the 996 as a performance value.
-Rob