Warning!
This post is in our archives. Links in this post may have been updated to point to similar cars available to bid on eBay.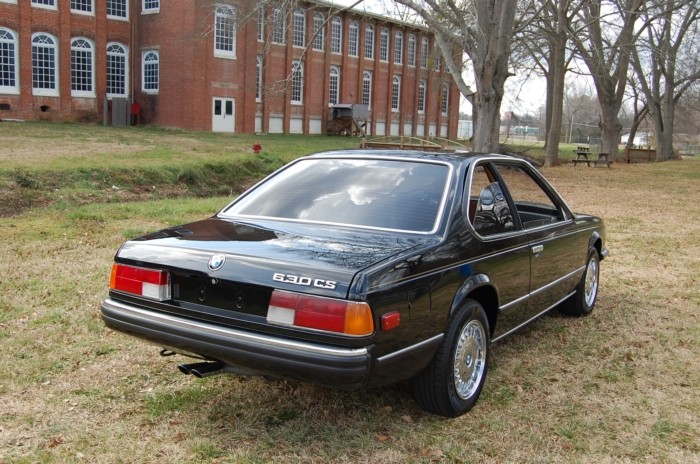 The BMW E9 chassis was a tough act to follow; gorgeous simplicity, solid performance in street trim and a world contender and winner in the European Touring Car Championship. The E9 was also the basis for the first two BMW "Art Cars", bringing the maker to a new medium and market. Clearly, Paul Bracq had his work cut out for him designing a replacement, but if he hadn't already, he would prove himself more than worthy. The E24 launched in 1976, and like the Porsche 928, the design would prove to be advanced for the time.
Initially available in Europe as the carbureted 3.0 630CS, over its production run the E24 gained horsepower, luxury, sprouted spoilers and larger wheels, and became a serious performance machine in M6 guise. Few U.S. enthusiasts even remember the 633CSi, never mind the fuel injected version of the 3.0 that introduced the U.S. to the E24 in 630CSi form. Perhaps that's because the emissions equipment that was fitted robbed the car of performance, but to me, the prettiest of the E24s are the early, simple cars without the all the spoilers. Thanks to the grey market, a few of the carbureted 3.0 CSs made it to the U.S.. Even fewer survive today thanks mostly to rust and depreciation, but occasionally one of the original sharks surface, like today's very rare 630CS: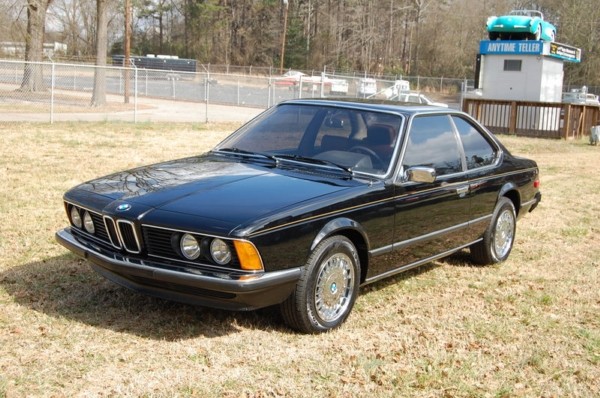 Year: 1977
Model: 630CS
Engine: 3.0 liter inline-6
Transmission: 4-speed manual
Mileage: 42,000 mi
Price: $9,900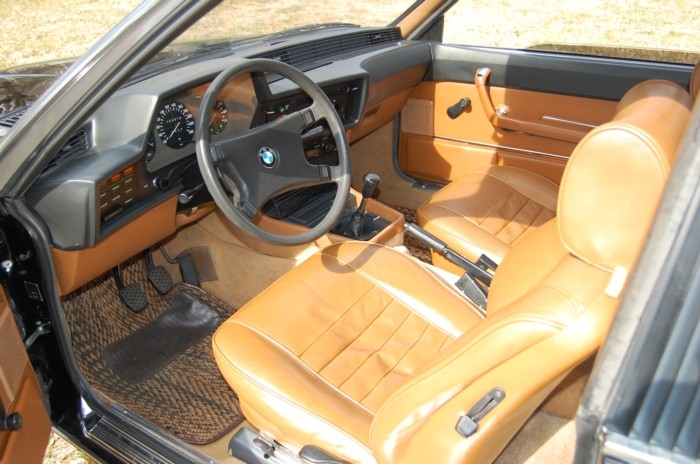 BMW 630 CS Coupe, Black, for sale in Griffin, Georgia, for $15,900. Exterior paint finished in Schwarz Black complemented by a Saddle leather interior. It is truly in mint, pristene condition, both mechanically & cosmetically with just 42,000 miles. Features 4-speed manual transmission, factory a/c, chrome alloy wheels, power antenna, rear power windows, Clarion am-fm cassette radio, coco mats. We just performed a comprehensive maintenance service to ensure ultimate performance & driver satisfaction. If your a BMW enthusiast in the market for a 630CS Coupe, you need to come see this car. You will have to look a long time to find a better one than what we are offering. Just reduced price $5,000 to move. Buy it today for only $9,900. Don't miss this fabulous car.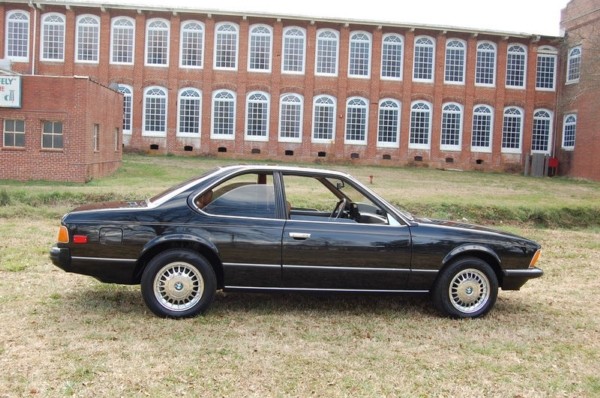 In keeping with our "shark week" theme of E24s, it seems only fitting to find one of the original run. Sure, the 630CS doesn't have the performance factor of the M6, but in proper tune the carb fed 3.0 put out a respectable 182 horsepower. But if you're seriously looking at this car, you're probably not looking for the "ultimate driving machine" as much as what I think is the best expression of the E24. In European market spec, this car just looks like such a fresh and clean design, it's easy to understand why it was still hanging around dealer lots in 1990. The tight bumpers, the tucked corner lamps, and no spoilers; it's simply a beautiful car. The leather looks to be in great shape, and the paint shines well, though there is no mention if it's been resprayed. As with the E9, early cars are noted for being rust prone, so I'd check carefully. The current wheels, sourced from either an E34 or E32, would be best replaced with some nice 15″ or at most 16″ Alpina wheels. If you go too big you'll ruin the aesthetics – don't forget they originally came with 14″ wheels on them!
At an ask of $9,900, this car's price would get you into a later 635CSi with better performance and creature comforts, and indeed they may be better driving cars if you're looking for a spirited weekend cruiser. However, if you'd really like to appreciate the car's original design, this is the car to buy. Bring it to a show, and no one there would guess it was a 1977 model. Better yet, you'd be baffling even most die-hard BMW enthusiasts, who would swear you lost the "i" off of your badge. Considering the prices on E9s have climbed so much in recent years, this car appears to be a hidden gem, and while Hagerty may claim the value of one is hovering in the $5,000 – $6,000 range, I think this car would be well bought at $8,000 – $9,000, provided an inspection doesn't uncover any rust or serious neglect. At about half the price of a nice M6, you'd have a piece of automotive art the way Mr. Bracq intended, and I'm just not sure it gets much better than that.
-Carter