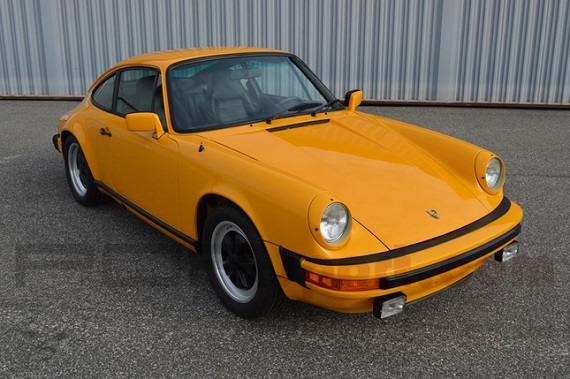 As the title suggests, we're going really rare here with this Signal Yellow 1980 Porsche 911SC Coupe located in New York. It isn't just the special order exterior color, but also the additional options, most notably the sunroof delete, that makes this 911 extra special and rare on the marketplace. Signal Yellow is a favorite of many that adds some notes of orange to the yellow paint to produce a very vibrant shade. The pictures here do a good job of capturing its orange hues and it will no doubt turn heads and should attract plenty of interest from 911 enthusiasts. The price for all of this rarity is high, but that's hardly surprising.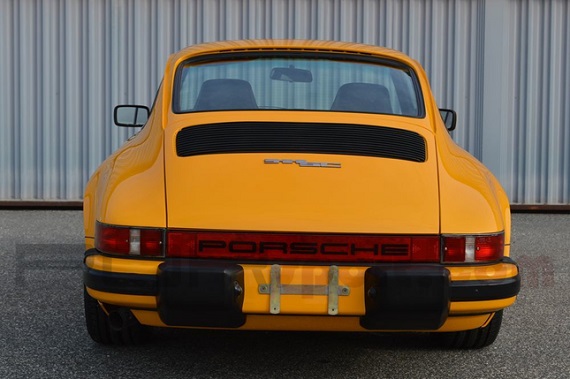 Year: 1980
Model: 911SC
Engine: 3.0 liter flat-6
Transmission: 5-speed manual
Mileage: 91,571 mi
Price: $72,500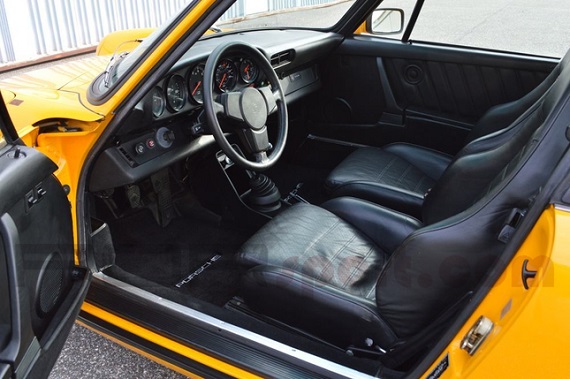 1980 911 SC Coupe 1 of 1
Truly a one of a kind special order 911. This spectacular two owner (until 2015) California then Texas SC was ordered in paint-to-sample Signal Yellow which was available from '68 to '73. Other options/features include sunroof delete, full black leather interior, sport seats, sport suspension with 16″ Fuchs wheels, power antenna and black headliner. The car is original paint with the exception of the hood. There is absolutely no rust and the car appears as if it has 30,000 miles. The head studs and top end have been done. The SC runs and drives perfectly. A very rare 911 that combines the feel of vintage and modern.

Please visit link below for full images:
http://porsport.com/1980_911_sc_coupe_1_of_1

Follow on Instagram @ www.instagram.com/porsche_DonAhearn

www.Porsport.com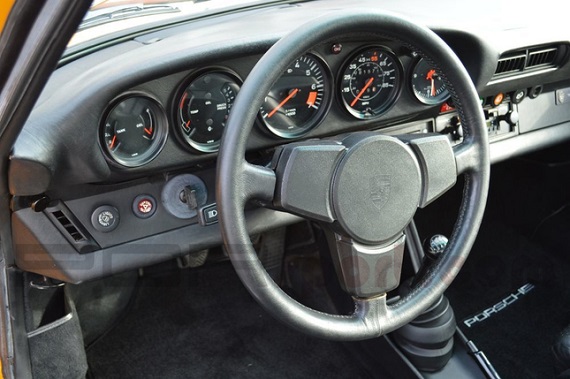 I can't vouch for the validity of the seller's claim that this 911SC is 1 of 1, but he's a very well regarded seller of Porsches so some benefit of the doubt is in order. It certainly wouldn't be surprising if it were 1 of 1 though. To begin with there must be very few Signal Yellow 911SCs in existence and when we add the sunroof delete, sport suspension, and sports seats we're further limiting the possibilities. 1 of 1 or not your odds of coming across another one are near nonexistent. While I adore Signal Yellow I'm not sure it looks quite as good on an SC as it does on the long-hood brethren upon which it debuted, but that's getting pretty nit-picky. Everything looks top notch and the paint is said to be entirely original except for the hood. Given the mileage a buyer could even spend some time enjoying this 911 without much concern over value since the value here lies more in the combination of options than the mileage itself. Will it sell for $72.5K? I don't know. That's a high number in a market that's withdrawn a bit, but this does represent one of the better collector opportunities so I wouldn't think it impossible. Still I think it might take a little while to sell and probably a bit under this number.
-Rob