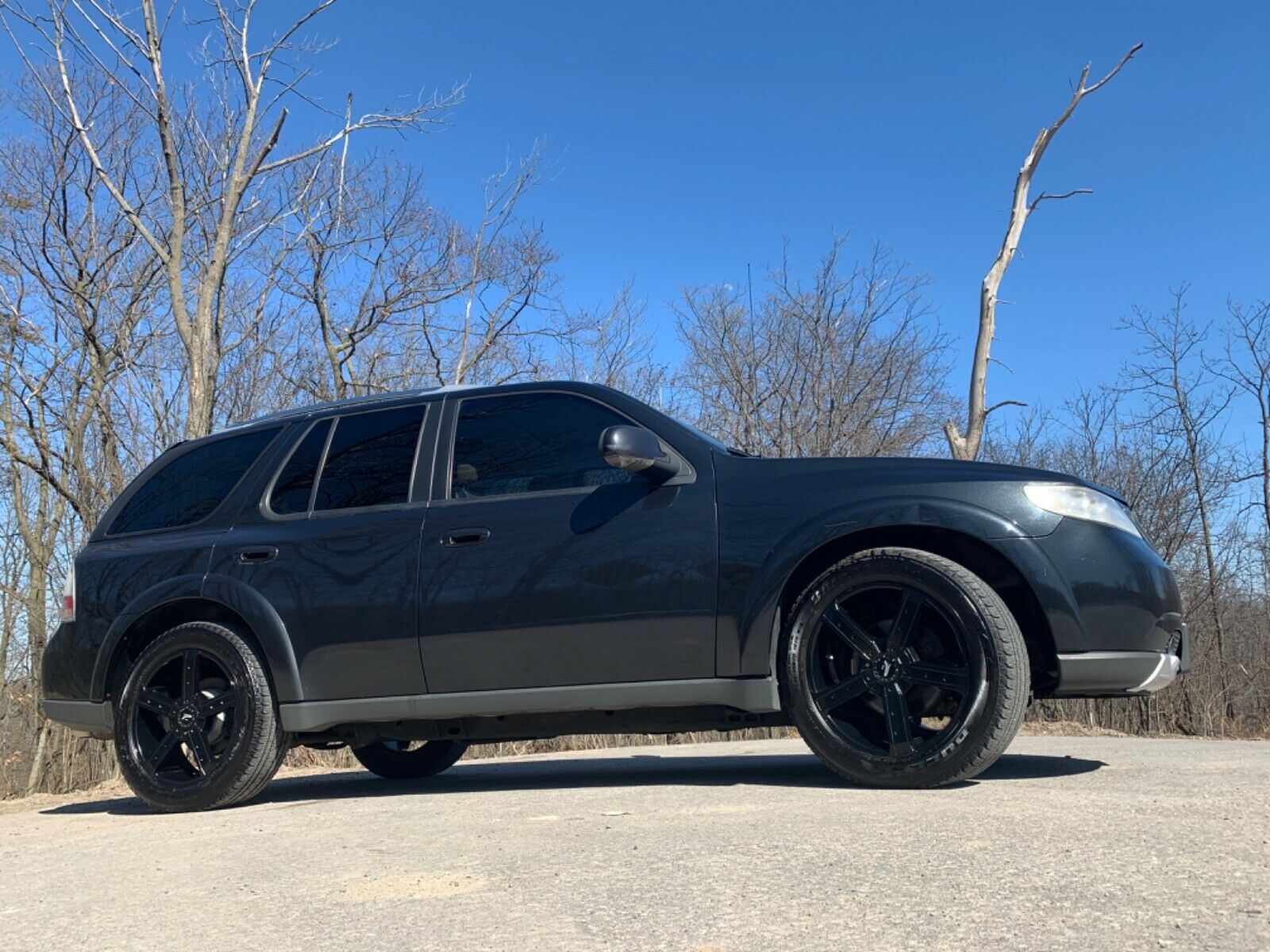 So the GM-takeover of SAAB is to be completely lamented? Not so fast. A few really cool vehicles came about as a result of SAAB's combined efforts with other automakers; the 9000 is probably the best example, but the Viggen, the 'SAABaru' 9-2X, and 9-5 Aero are also popular alternatives to the normal German performance rides out there. Today, though, I want to take a look at what many consider the low point of SAAB's GM connection and try to unearth a diamond in the rough – because there was one.
The 'Trollblazer' was just that; a SAABafied version of GM's GMT360 Trailblazer. It was really just a light reskin of the vehicle and was even assembled in Ohio. That doesn't sound too exciting, as indeed the Trailblazer was not the shining star of GM's catalog nor its best example of vehicle dynamics. But late in the run, GM upped the game with the 'SS' version of the 'Blazer, which added a 400 horsepower Corvette-sourced LS2, giant wheels, and suspension and body tweeks that somehow made the mundane grocery-getter instantly cool. And for good measure, just over 600 were changed into SAAB 9-7X 'Aero' models: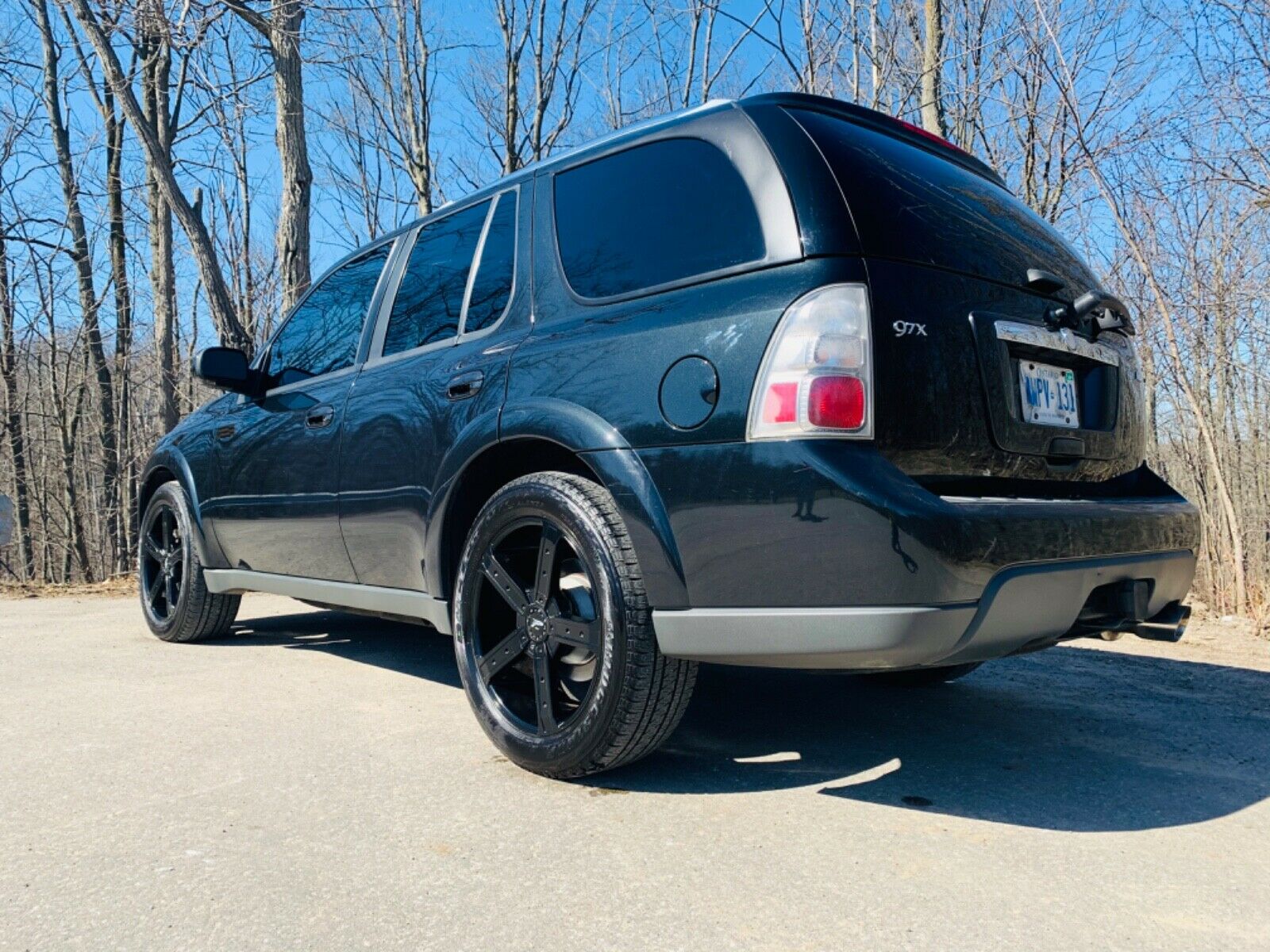 Year: 2008
Model: 9-7X Aero
VIN: 5S3ET13H382803299
Engine: 6.0 liter V8
Transmission: 5-speed automatic
Mileage: 105,000 mi
Location: Mississauga, Canada
Price: CAD $15,000 (~$10,664 Buy It Now)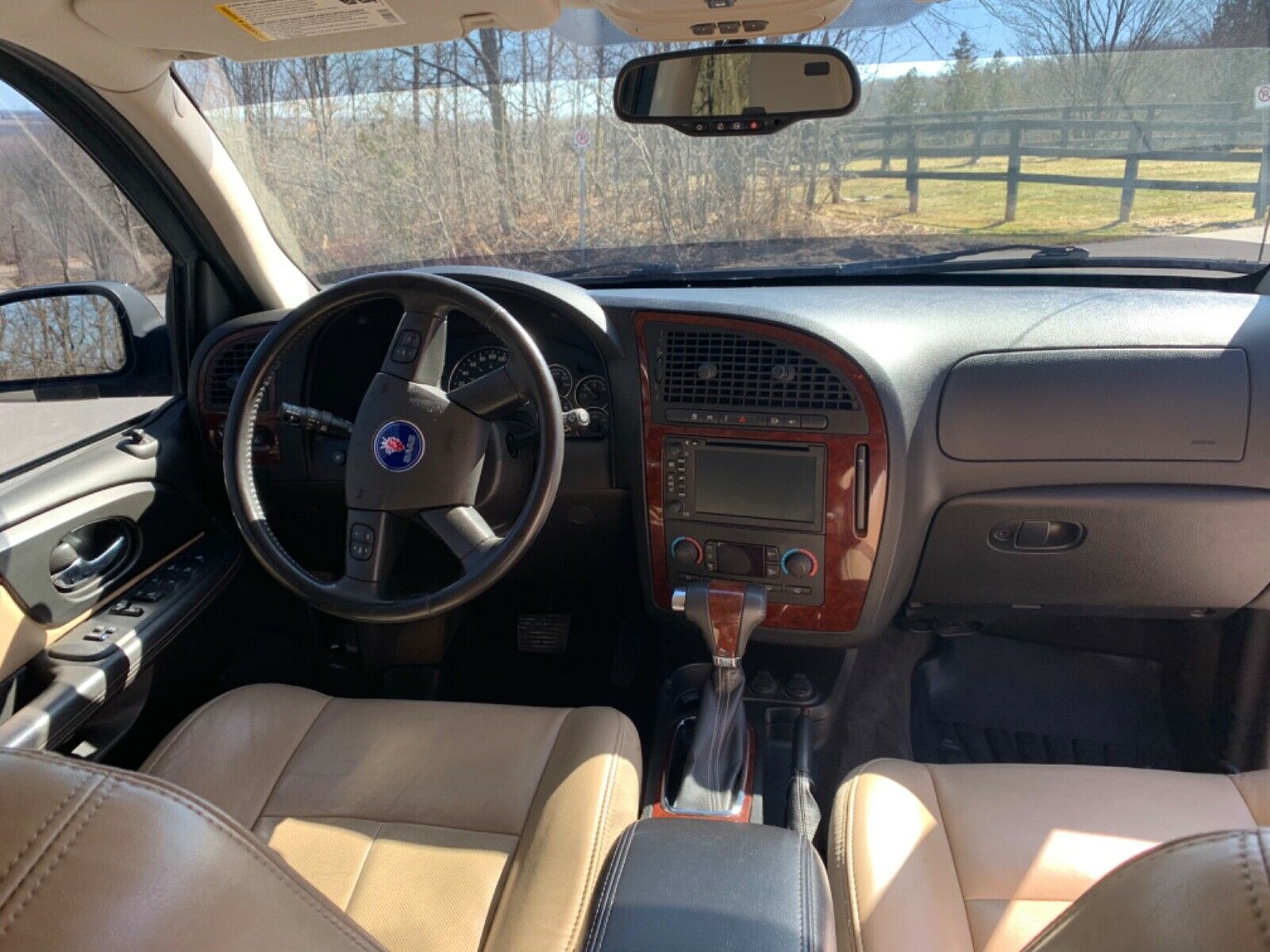 For sale is my 2008 Saab 9-7X Aero. This is the rare GMT-360 "Saabified" factory LS2 (Corvette Engine) AWD version of the Trailblazer. Saab came out with a total of 621 of these SUVs in only 2008 and 2009. All in all, an extremely rare sleeper SUV

The LS2 6.0L V-8 with a cold air induction is rated at 390 horsepower at 6,000 rpm and 395 lb.-ft. of torque (542 Nm) at 4,000 rpm.

We are the third owners. The Car was bought new in British Colombia, transported to Ottawa where bought with ~ 100k and brought home to Toronto Canada. This was my wife's daily driver (~5 km to work and hockey/skiing y with the kids only). The car has never been raced or tracked.

General Details:

• 2008 Saab 9-7X Aero 6.0

• 0-60mph ~ 5.5 sec

• Quarter Mile – mid 12's

• Lsd with rear end gearing 4.10s

• Approx. 170,000 km or ~ 105,000 miles

• Has towing package (capacity 6500lbs.) Very occasional towing (2x/year) of 20 foot sailboat to the club and back

Exterior:

• 8 out of 10

• Carbon Flash Metallic Paint

• Krown Rust checked each year since new

• Known deficiencies:

o Small bubble on front right fender

o Small dent and scratch on front right fender

o A few scratches and small dent on bumper

o Rear light have some moisture

o Some minor clear coat cracking under rear passanger window seal (see pic)

o Minor stone chips on front hood

o Other small misc shopping mall injuries

• One very minor accident — car was backed into at kids school. Only damage was rear driver's side door. Door replaced and painted (no welding or bondo)

• 35% window tint

• Factory HIDs – lens have some "smoke"

Interior:

• 8 out of 10 with the only imperfection being cracking on the side of the drivers seat (see pic)

• Scuffing in the trunk from hockey and ski equipment

• Plumbing glue spilled in truck

• Factory Navigation & Sunroof

• Heated front seats – Sunroof

• TAN leather interior with "AERO" stitched into front seats

• Front Aero stiched floor mats

• Weathertech floor mats for front seats, rear seats and trunk

• On side of the rear defrost tab broken by hockey stick. Not yet repaired.

• Front left door seal seems to be slightly worn causing a noice at highway speed. No water is leaking. New GM OE door seal purchased, not installed.

Maintenance/ Mechanical

• All replacement parts have been purchased from the local GM dealer

• All repairs have been done by myself with periodic assistance from my friend who a GM employed Saab and GM mechanic

• Oil changes have been completed every 5000 km with only 6.5 qts of Mobil 1 5W-30 only (also validated by previous owners)

• Only Premium Fuel (91 Octane) has been used on this car (also validated by previous owners)

• Transfer Case and Differential fluid changes @ 150,000km (OE GM fluid)

• Brakes (rotors and pads) done at GM dealership so OEM parts ~ 10000 km ago

• Brake Fluid was also completely flushed and given DOT4 ATE Super Blue.

• New Throttle Body (OE GM) – within last 2000km

• New Radiator 500 km (OE GM) – within last 12000km. Coolant also changed at this time.

• New Alternator (OE GM) – within last 5000km

• New Starter (OE GM) – within last 4000km

• New Battery – 2 years old (not OE GM)

• Power steering fluid lines replaced (very common issue – GM design flaw)

• New front tie rods (OE GM) – within last 5000km (also wheel alignment completed at GM Dealer)

• Both windshield wiper motors replaced with (OE GM)

• Summer Tires have ~ 8000km on them with aftermarket rims

• Comes with winter tires on stock OE Rims (I am told that these however are not the stock Aero) – maybe 35000 0km on them ?

o NOTE: none of the rims have tire sensors so dash light is on

• Exhaust manifold leaks – Unfortunately this is a common GM issue associated to poor quality of the exhaust manifold bolts.

o Drivers side exhaust manifold leak was fixed by using a "Kral Auto" exhaust manifold bolt repair kit

o Passenger side exhaust manifold still has a leak. Due to position of the Oil dip stick and the "Kral Auto" kit has to be modified. This was going to be done with Jim this spring.

• Periodic Stabilink error which does not impact performance. Due to Stabilink Light error the following has been replaced in the past 1000km:

o Both front wheel hubs and speed sensors replaced (OE GM)

o Steering Wheel Alignment Sensor replaced (OE GM – AC Delco)

Modifications

• Rear suspension airbags removed and replaced with TRW springs. Air compressor was not removed and is still active (for putting air in tires etc..)

• Magnaflow Muffler added

• Volant Cold Air Intake kit

Videos: https://vimeo.com/403854486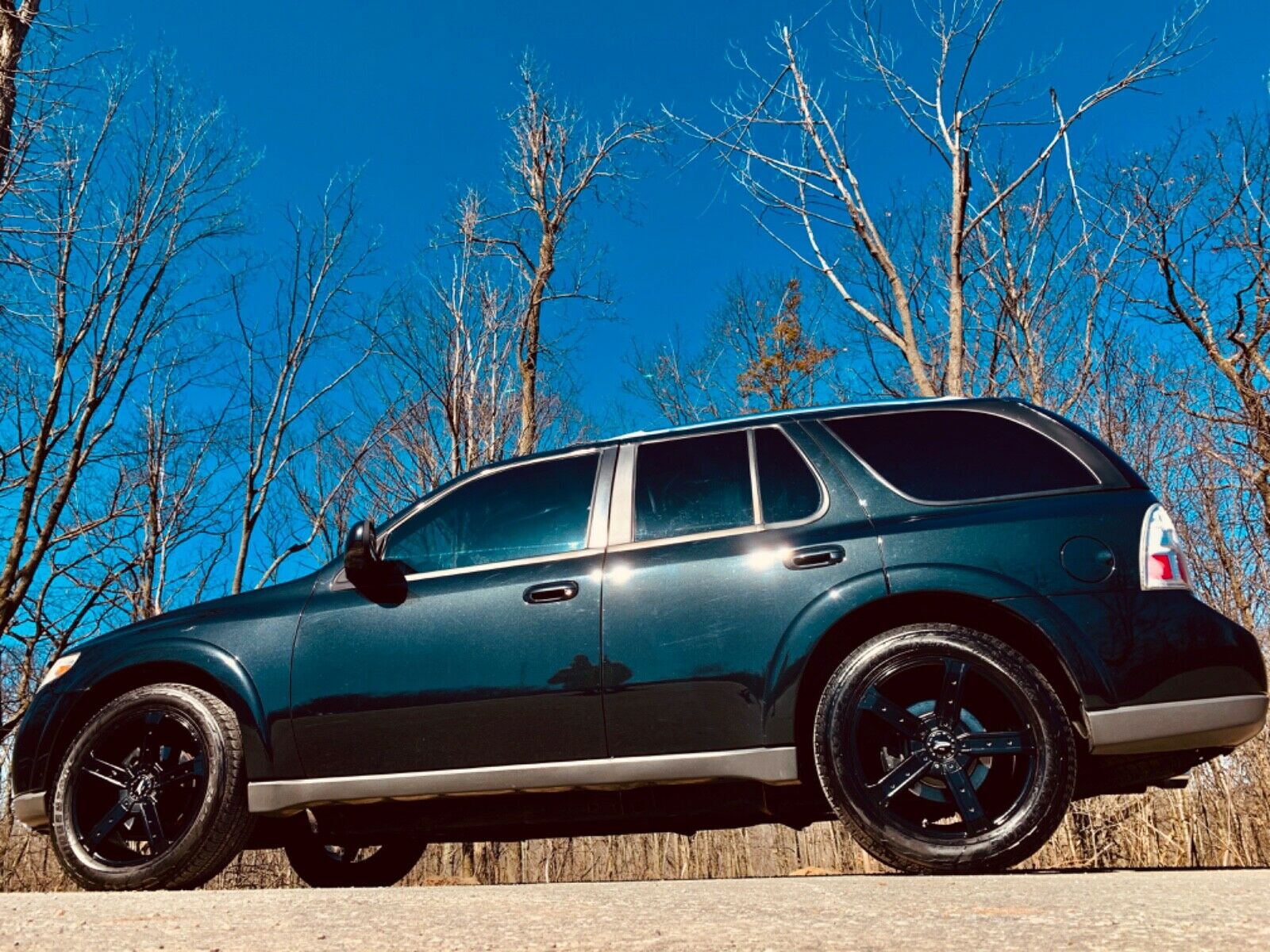 I'll be the first to admit that the 9-7X is not the most attractive SUV out there. However, I think the styling has held up reasonably well, and if you asked me if I would take this over a first-generation Cayenne or Touareg – or even the X5 (and definitely the MLs), I'd take this. Not only does it have great sleeper appeal, it offered really great performance that should remain more reliable than the complicated German marques. It's also much, much, much more rare. And while this particular example is crying out for plastic polish, the reality is that it all looks pretty tidy too. Find a set of the factory rims to replace those black wheels, polish the headlights and taillights, and rumble away.
Look, GM isn't know for building the most reliable cars long term, nor the ones that hold up the best to repeated use. But if you think you're going to get into a Cayenne or X5 and not have issues pretty quickly, I've got a bridge to sell you. This rare SUV looks like a pretty solid purchase that will offer a lot of performance and continue to stand apart from the crowd – but not in a horrible way, in my opinion.
-Carter