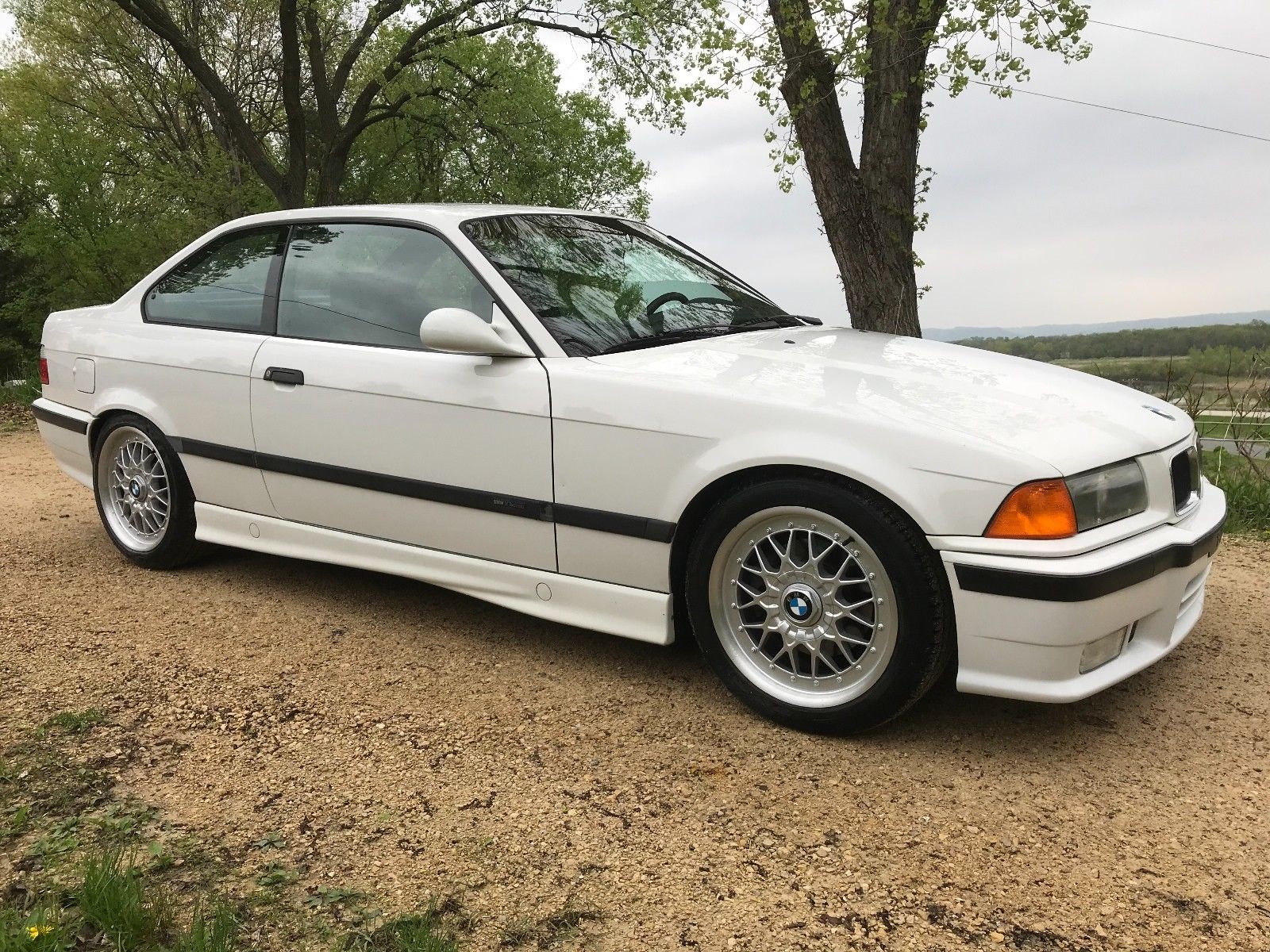 When I first came across this car, just like with Rob's GT3 yesterday I was pretty sure I'd seen it before. The 1994 BMW 325iS M-Design was produced in very limited numbers, and this one was for sale after another I wrote up fairly recently with similar miles:
However, a quick check of the VINs revealed they're different chassis; this one is 386, produced 52 prior to the last one we looked at (438). So let's refresh ourselves on what made the M-Design 3-series special.
Basically, this car was the precursor to the U.S.-spec M3. BMW teased its release with an American version of the Clubsport Coupe; you got the M-Tech body kit, mirrors, steering wheel and shift knob, along with the Anthracite M cloth (0506) and an Alpine White exterior. BMW equipped BBS RC 2-piece wheels with forged centers too. In all, it made for a pretty package even if it was no more potent than a standard E36. Fans claim only 150 were imported which seems about right, though BMW doesn't have official importation numbers.
Last time around, though the condition was very good the general consensus was that an actual M3 was a better deal at the asking price. How about today?