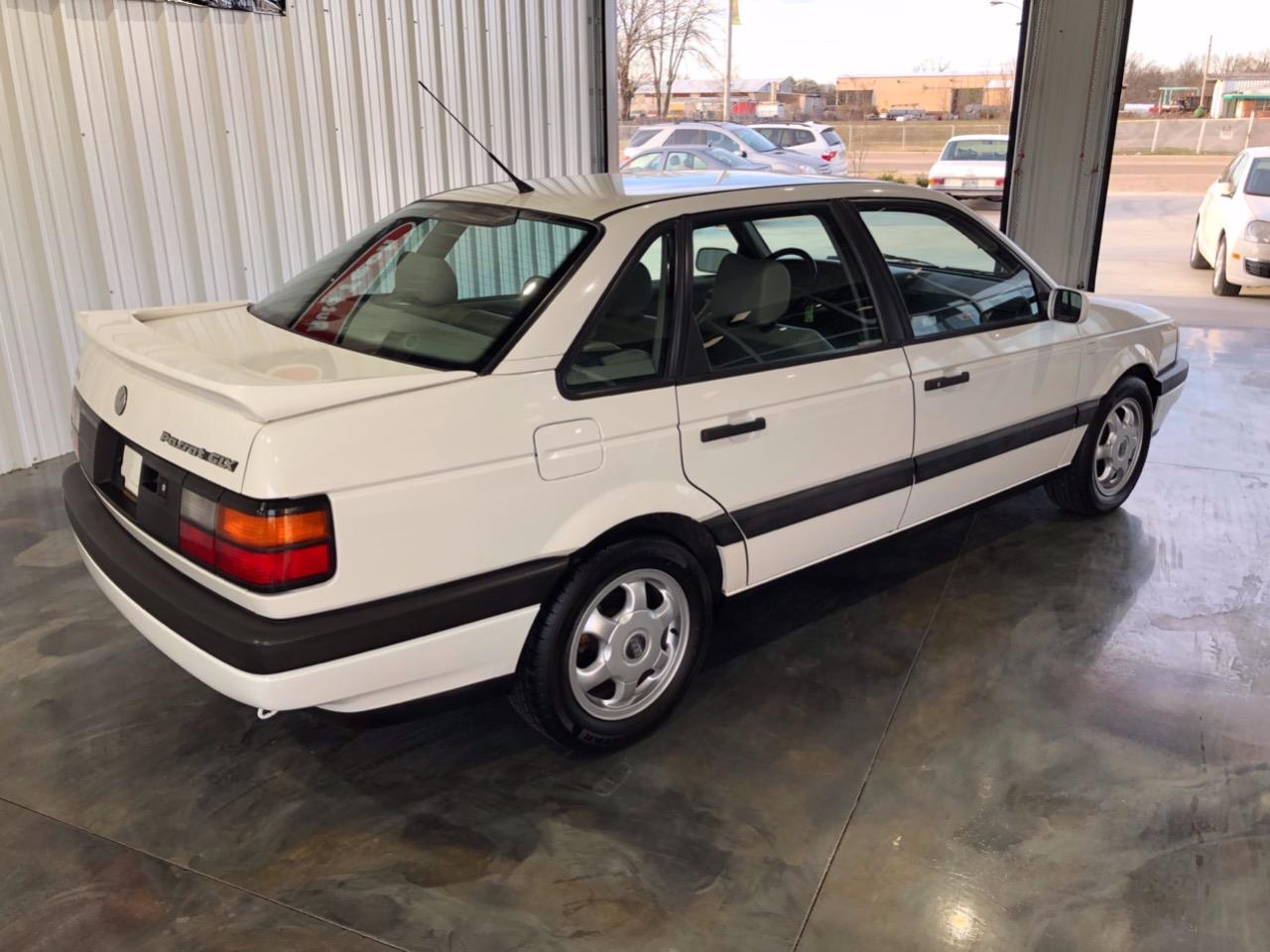 At the risk of bordering on Passat overload, I want to take a look at another. VW's radical redesign on the B3 resulted in a unique, angular look at still stands apart from the crowd today. And because the internals were based on VW's A2 chassis like the Corrado, when the 2.8 VR6 debuted in the sporty coupe for '92 it was only a matter of time until its four-door friend got it too. That happened in '93 with the release of the GLX VR6.
To help distinguish the GLX from the 2.0 16V GL and GLS, the VR6 sported badges front and rear indicating the new motivation. 15″ BBS-made wheels hid upgraded 11″ brakes and ABS was standard, as was electronic traction control. The GLX got a unique bumper with integrated foglights, too, as well as a body color integrated rear spoiler on the trunklid. You could opt to have the GLX in Variant form as well – something unavailable on the GLS for '93. GLXs came standard with premium sound and could be opted with an all-weather package and leather interior – options you couldn't get on the base model. All this luxury added up in weight, and the GLX tipped the scales a full 200 lbs heavier than the base GL. But it more than made up for it with the extra 40 horsepower and heaps of torque from the 2.8 VR6. This was a two-year only model, as the B3 was shortly replaced with the heavily revised B4; of course, that coupled with VW's early 90s sales slump means coming across a clean B3 VR6 like this Alpine White '94 is something you don't do every day: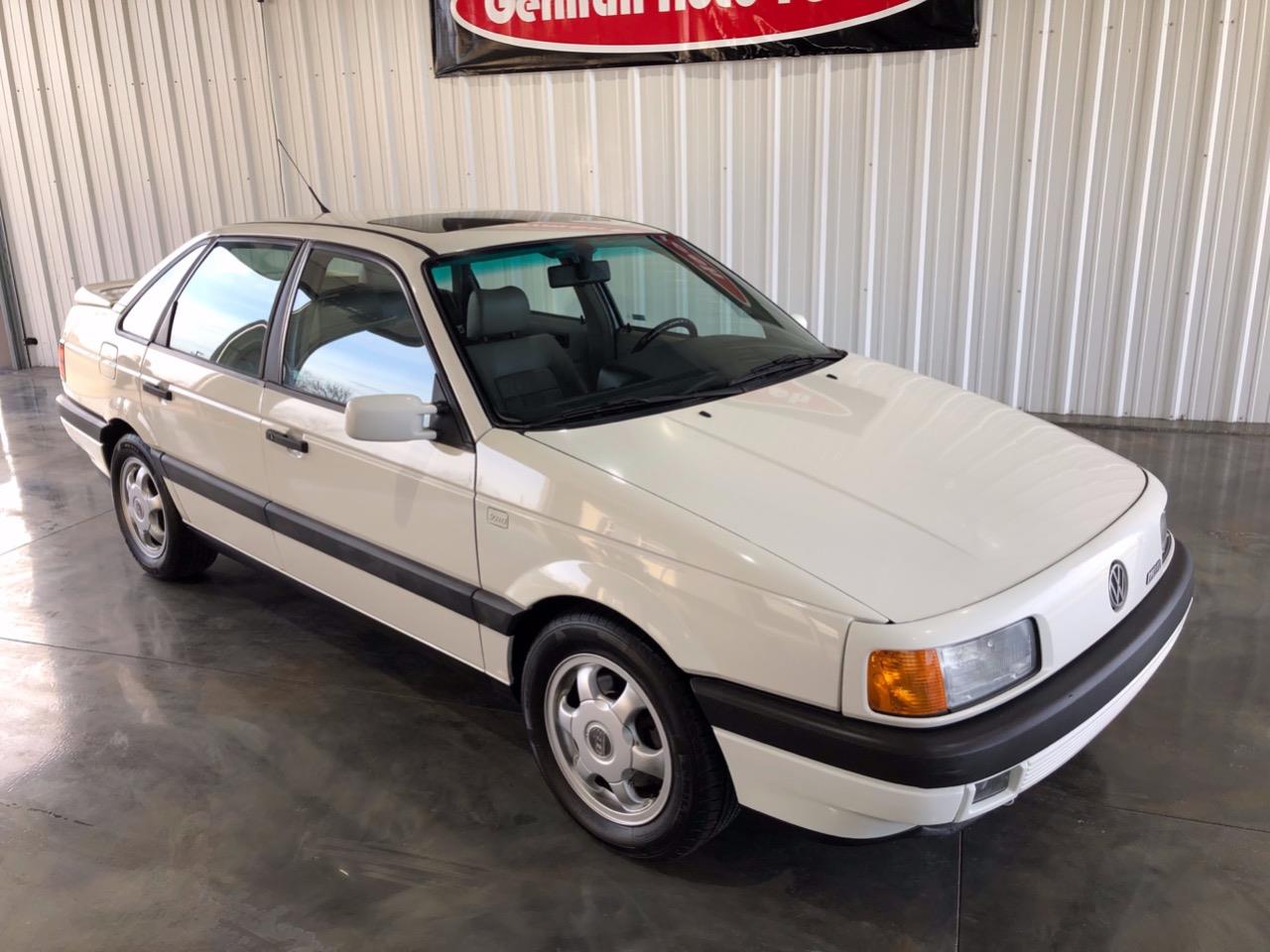 Year: 1994
Model: Passat GLX VR6
VIN: WVWJF4313RE007605
Engine: 2.8 liter narrow-angle VR6
Transmission: 4-speed automatic
Mileage: 94,046 mi
Location: West Memphis, Arkansas
Price: No Reserve Auction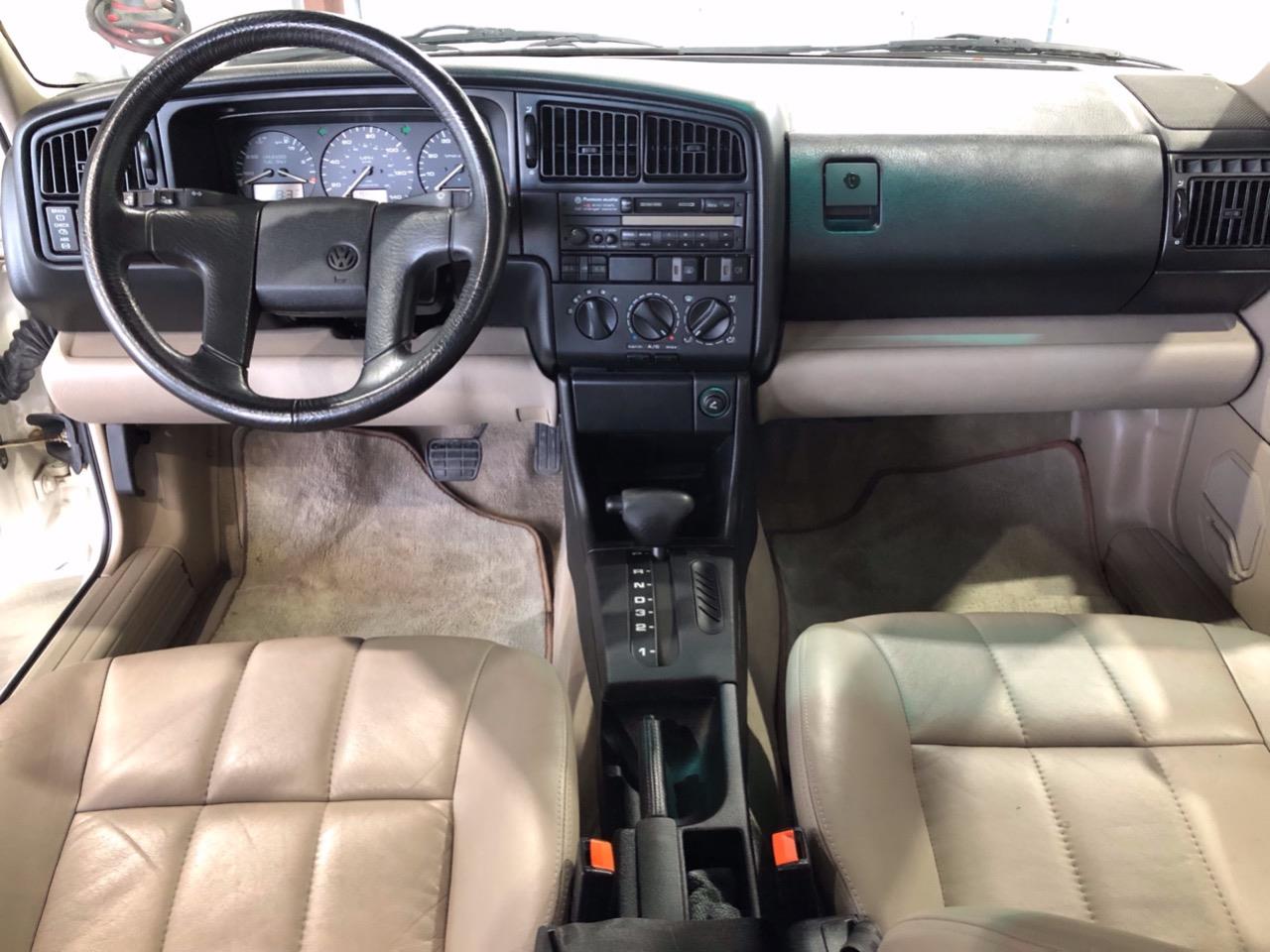 German Auto Tech is proud to bring you this rare 1993 VW Passat VR6 Basically in Showroom Condition. No signs of any accidents were found. It runs and drives great. The car has 94046 miles. with brand new tires! and it appears it was maintained very well. We've tried to cover every detail. This car does't have any problems as we know of. Air Conditioner works perfect and blows cold air , windows, and sunroof works perfect. Stereo works as well. No major dents at all, paint looks good for its age, with some minor chips and scratches (see pictures) The interior looks awesome for its age, back seats don't even look like they were sat in very much. It smells like a new car every time you get in. . Car was fully inspected and really the only thing that we found was that the roof looks to have been painted at one time and passenger seat has like a drop of glue on it or something not sure what it is, but see photo or i can send you a closeup, also drivers seat has some wear, see photo

German Auto Tech is a licensed dealer (West Memphis Foreign Car) and have been in business since 1970 and still in its original location and expanded into Jonesboro as well. Check our feedback on google for both locations if you would like.

Our West Memphis location is located about 15min form the Memphis International airport and we can arrange pickup if needed. The car is currently located In West Memphis AR and can be moved to our 2nd location in Jonesboro AR if that will help . There is also a small airport there as well, but has limited flights. Just let us know which on is more convenient for you to pick up and we will have it there.

I can help with international transport for reasonable price.

If you have any question or you need more pictures or video let me know!

Personal inspection are welcome!

It is a very rare car now days

Please remember that this is still an older car and problems with the vehicle can occur as the winning bider will not hold the seller accountable. Also winning bider or other persons might have a different opinion or expectation of condition of this vehicle than seller, we recommend you inspect it or have it inspected.

If a bidder has low feedback or negative feedback your bid will be canceled unless you have contacted me before bidding

Happy bidding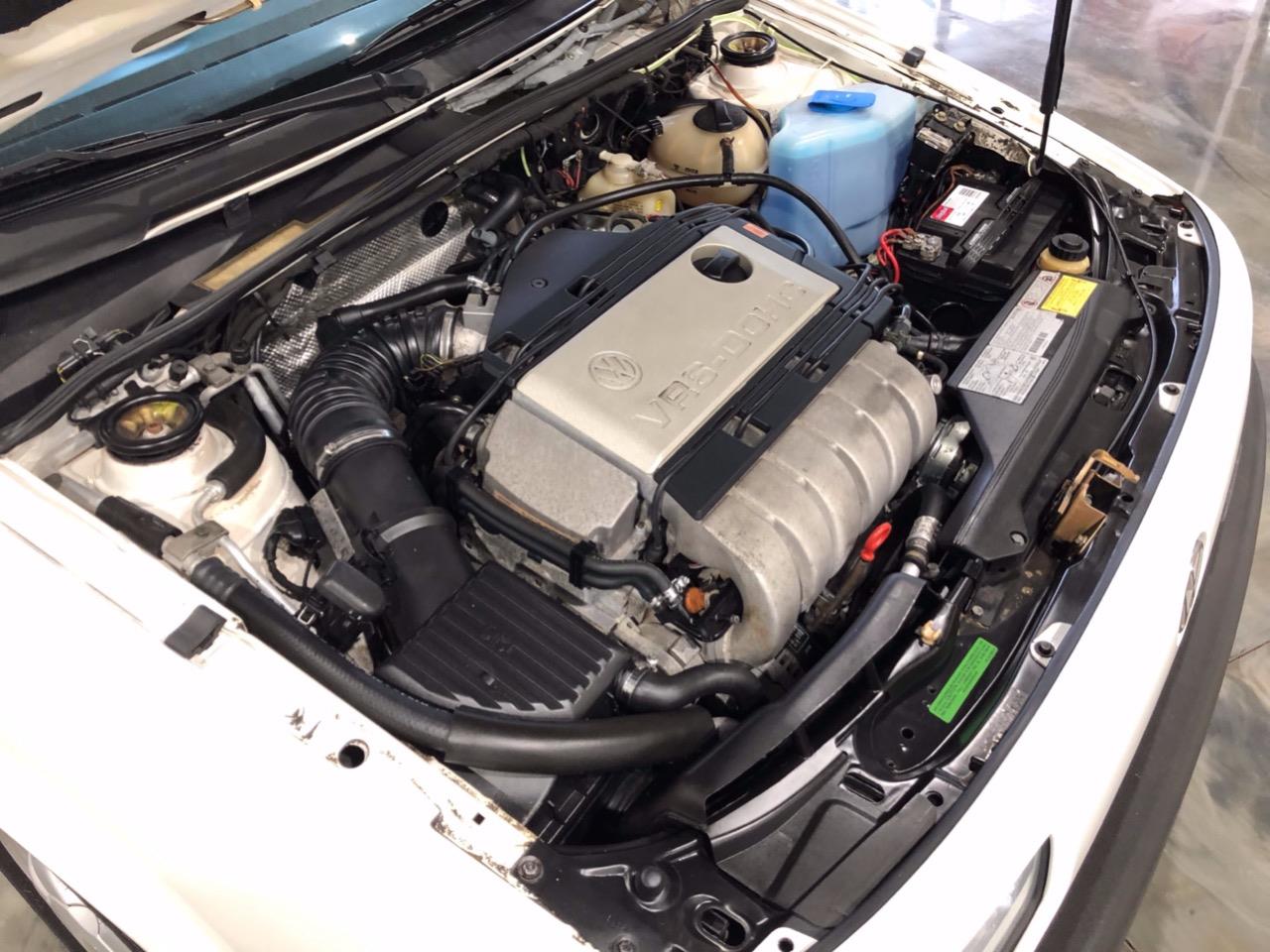 It's a bit confusing why this dealer lists the car as a '93. Their own pictures show a '94 model year owners manual, and the "R" in the 10th digit of the VIN indicates this is a '94. If it were a '93, it should have a P. Perhaps it was titled as a '93 at some point erroneously and they're running with it as that. Regardless, you just don't frequently see B3 VR6s that look like this today. The buyer opted for the leather seats, but not the all-weather package so no heating here. It appears to be all original and in great shape; there are certainly some minor dings and scrapes, some signs of wear. But compared to what these cars normally look like today (read: in a junkyard), this is positively a revelation.
That certainly makes it a bit easier to overlook the lack of detailed mechanical history. The tires aren't a great indication of thoughtful care; they're budget brand and likely thrown on for a quick sale. I'd assume that it also needs a full service going in eyes wide open, but it'd be nice to know if the air conditioning functions and if it has any electrical gremlins which this generation VWs are known for. Outside of that there's little to complain about. It's a neat, rarely seen performance sedan, and it's listed as a no reserve auction so right now a single $2,500 bid wins it. Frankly that doesn't really buy you anything much cleaner or with better performance in the German world – so if you don't mind (or even, like me, enjoy) the styling of the B3 Passat this strikes me as a solid find.
-Carter