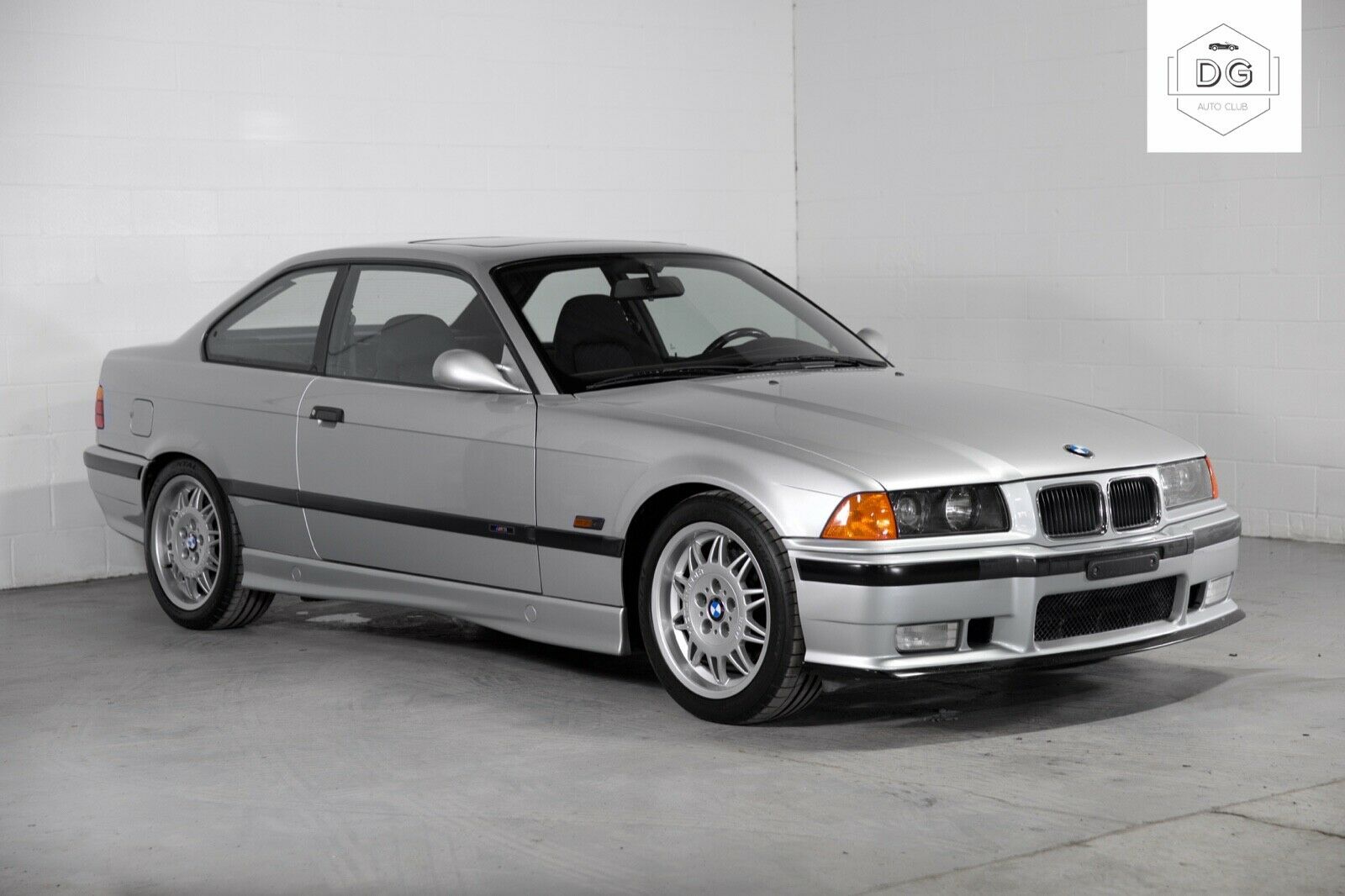 Update 10/18/19: This Euro-spec M3 sold for $26,900!
For some time, there was a giant gulf in between European-spec cars and U.S. spec cars. Granted, part of that divide still exists today if the large assortment of cars that do not make it to these shores, but at least enthusiasts can rejoice that at last – for the most part – performance versions that are available in Germany are very close to the same that we receive here. One of the last notable cars to exhibit the large divide was the E36 M3; while Europeans enjoyed over 280 horsepower from the individual throttle body S50B30 in 1992, the later released U.S. spec M3 carried an entirely different motor with some 40 horsepower less. Though the S50B30US is certainly a great motor by itself, the knowledge that the "better" version existed across the pond somehow took a bit of legitimacy away from it. Also differentiating the European versions were better floating rotor brakes, better glass headlights, better lower and stiffer suspension, and some neat interior options. Later Euro E36s got even more power and the optional SMG 1 transmission or a 6-speed manual – none of which came here.
But if you fall into "the U.S. version of the E36 M3 is garbage" camp, you don't have to scream at the internet for 'forum cred' anymore as early versions of the Euro cars are now fully legal for import – and they're surprisingly affordable: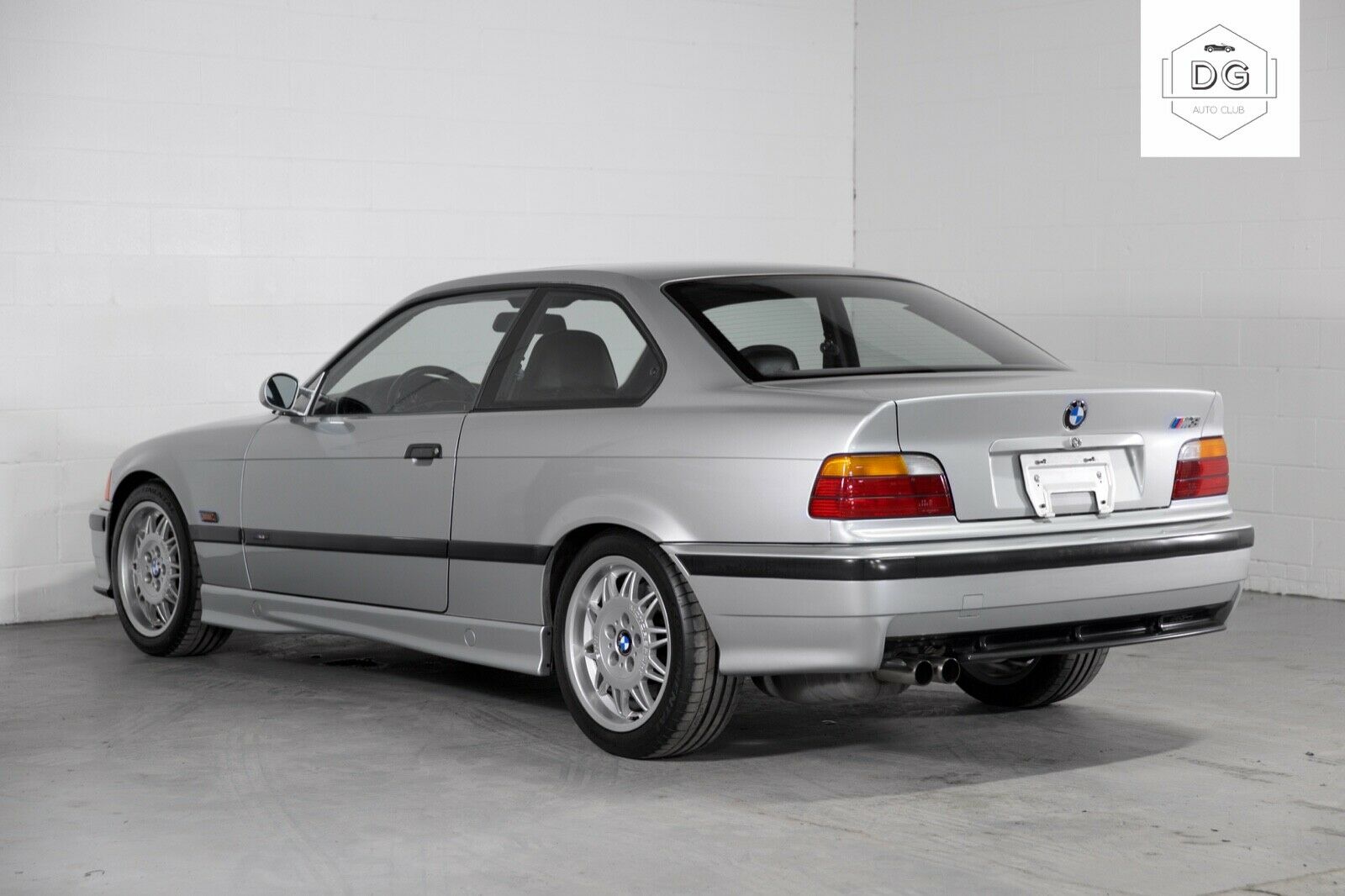 Year: 1994
Model: M3
VIN: WBSBF91010JC38343
Engine: 3.0 liter inline-6
Transmission: 5-speed manual
Mileage: 59,847 mi
Location: Champlain, New York
Price: $26,900 Buy It Now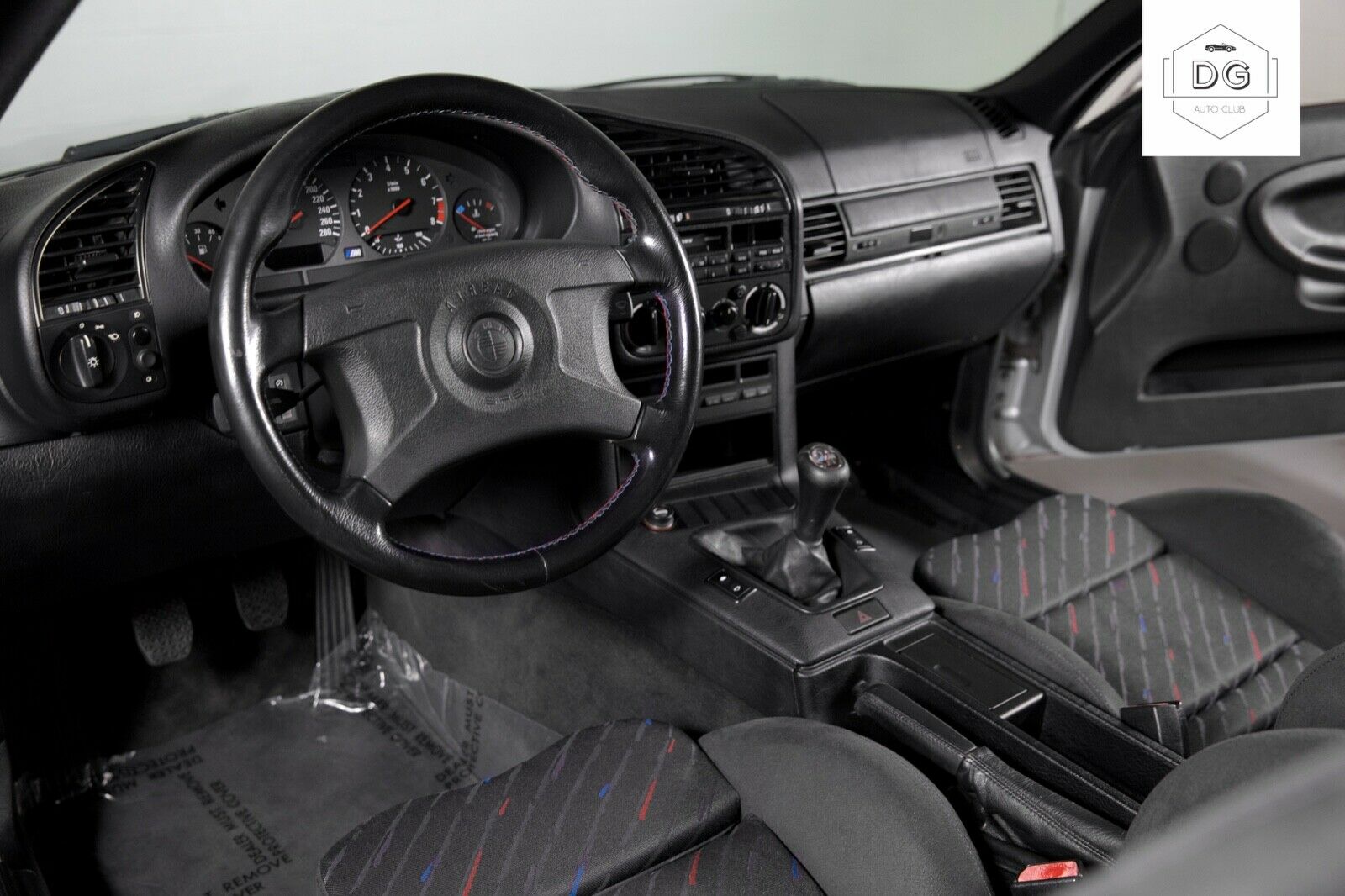 1994 BMW M3 (E36)

Complete Service History
S50 Engine (286 HP)
59,847 miles
Clear & clean Ohio title in hand

Our 1994 BMW M3 (E36) is finished in a sleek Arctic Silver Metallic exterior paint combined with an Alcantara interior with special "M" design sport seats. This M3 has the Euro-spec configuration which features the more powerful S50 engine producing much more power than the inferior powertrain that was offered in the North American version of the car.

The car is equipped with standard and optional features including:

6-speed manual transmission
17″ BMW Motorsport wheels
Power sunroof
BMW M stitching on steering wheel
Air conditioning
Tape player
Power windows
And more.

History & Records

The car was delivered new to its original owner on August 27th 1994 in Japan. It remained in Japan for the majority of its life until it was imported into North America in August 2018. We have a complete service history for the vehicle dating back from 1994 until 2018.

The car's mileage is relatively low at only 96,314 kms (59,847 miles). Its CarFax report is impeccable but only shows history since it was imported into North American. It comes with all owner's manuals and 2 master keys.

This vehicle is currently located in Champlain, NY on a clean Ohio title. It can be shipped anywhere in the world.

Engine & Performance

This BMW M3 is powered by the high desirable 3.0L S50 inline 6-cylinder engine which produces 286 hp. The North American models were significantly less powerful as they were built with an inferior engine.

As this vehicle was originally built for the Japanese market, it shared the same engine and specifications as the highly desirable European E36 M3 cars. The Euro-spec version of the E36 M3 has a more advanced VANOS system and individual throttle bodies, giving it 46 more horsepower as compared to the US-spec cars which only produce 240 hp. The US version ran a single throttle body, had lower compression, a less advanced version of VANOS and was unfortunately held back to meet American emissions regulations.

A video walk-around, a POV driving video and a full gallery of photos are available below (click to enlarge):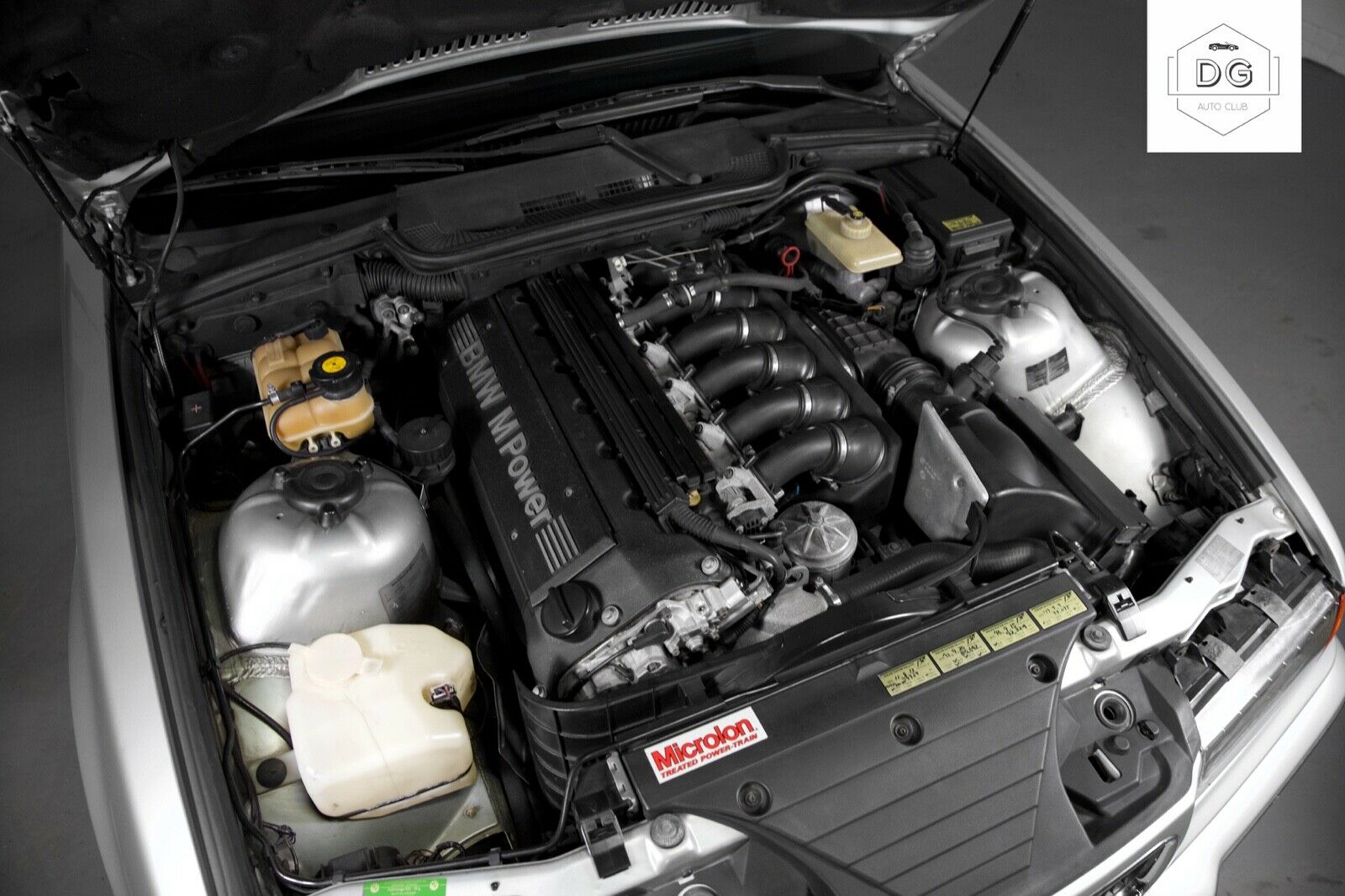 Pull up to a show and most would think you grabbed the budget M3 off of Craigslist, albeit clean. It takes a well-versed E36 chassis fan to spot the minor differences between the BF91 European-spec E36 and the BF93 U.S.-spec car. Arktissilber Metallic (309) was pretty infrequently selected, but was an option. Infrequently selected too was the M Anthracite (470) cloth seen here, but again it was available. The DS1 wheels were also the same to the U.S. units. No, you'd really have to look at specific details like the dashboard, look closely at the headlights (both of which are easily replaced) or, simply, pop the hood to stir some souls. That's where the individual throttle body S50 is finally exposed and everyone will be clamoring about your car's more 'pure' soul. Linking that mythical engine to the road is a 5-speed manual as with all European-spec 3.0s, unlike what the seller says.
Dismissing for a moment that the European engine is more expensive to maintain and isn't actually much faster than the U.S. car, is this one worth a premium? Well, miles are pretty low for an E36 and condition looks great. Backing out importation fees you'd have to pay and a dealer premium, it's really not that expensive, either. A few very nice lower mile 3.0s have hit over $20,000 on Bring a Trailer recently, and when you look at Lightweight prices this car's ask is only a fraction. You'll also have a hard time finding an equal condition one cheaper in Europe – most asks on Mobile.de are more than this one, but in Euros (and, still in Europe!). The big problem, of course, is that at that price you are once again into E46 M3 ZCP territory, like our Featured Listing. There are merits to both cars so personal preference will weigh heavily on this one – but you're also a lot less likely to see a Euro-spec '94 M3 on these shores anytime soon at a show than a E46 for sure.
-Carter