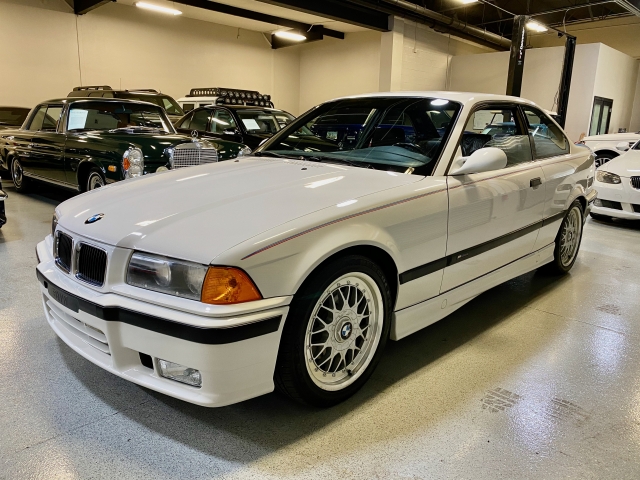 Just prior to the launch of the E36 M3 for North America, Canada got a special run of European-specification M3s. However, they weren't alone in terms of custom E36s available. 1994 also saw the United States get a pretty unique, and quite limited, E36 model.
It was the 1994 325is M-Design. Fans call it the M-Tech, and it was very similar to the Clubsport Coupe that was available in Europe.
While underneath this was basically a stock 325, it was still pretty special. It included nearly all the items that the M3 would have outside of the motor and brakes. You got the M-Tech body kit, mirrors, steering wheel and shift knob, along with the Anthracite M cloth (0506). Many (if not all) were painted Germany's racing color – Alpine White. Additionally, the M-Design included a cool set of 17″ BBS 2-piece wheels. They were referred to as Style 29s, but were actually a multi-piece version of the forged BBS RG wheel. A limited run of only 150 (according to fans, BMW isn't sure) were produced by BMW Individual with a $4,700 premium on the base price of the 325iS. What does that translate to today?
2 Comments