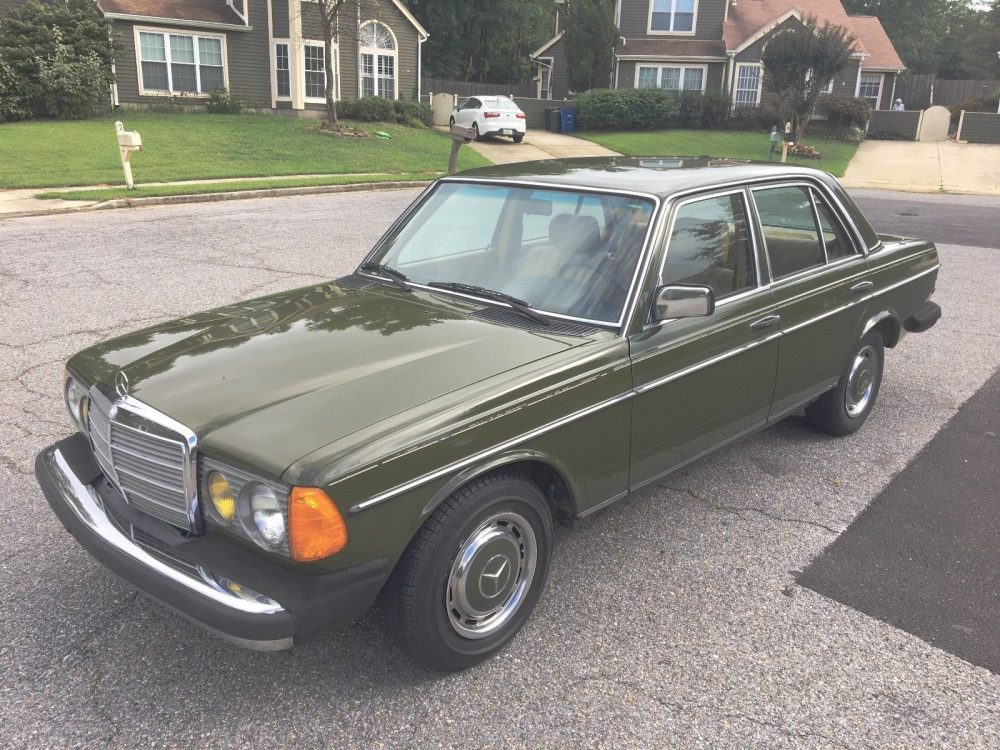 Update 9/26/18: This 240D sold for $7,000.
The W123 Mercedes-Benz 240D is a car that does everything for me. I rotate my 1983 4-speed manual car as one of my daily drivers and despite its many flaws, I appreciate how satisfying it is. When I am driving home from work at night alone on the highway, it is true bliss. Everything is in the right spot, nothing is rattling or shaking, everything fits perfectly, it returns just over 30 mpg and all of that makes you realize why it is considered one of the best cars ever produced. It isn't all gravy though, because on days when I'm heading to work in traffic and it's 86 degrees outside, I'm driving it like a maniac just to not get ran over by a tractor tailor because I don't have enough power to merge on the highway. Then when I do arrive at work, all my coworkers ask me why I look like I just wrestled a bear. Nope, just driving my 240D. I suppose it is not the cars fault because you do need to be a certain kind of crazy to still be daily driving one of these. The newest 240D is now 35 years-old and is well into classic territory and should be treated as such. But no, not me, I'll suffer for the sake of good ergonomics and forgoing something called a "car payment."
This of course leads me to today's car, a 1982 240D up for bid in Annapolis, Maryland. This car is painted in the rare Mango Green and checks with a just under 62,000 miles which is pretty unheard of when it comes to 240Ds. As you might have guessed, it is extremely clean and shows very little wear at all. What kind of price might it bring? I'm curious to find out.
5 Comments