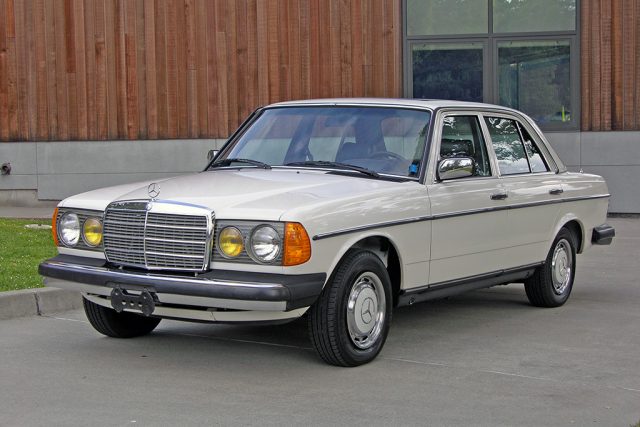 Last week I checked out a 1982 240D with a mere 1,356 miles and explained that at $18,000, it's probably going to be snatched up by someone who wants that second chance at a brand new W123. Today's car, a 1983 240D, will probably offer that same chance at for whoever wants to step up and drop the money for this incredible 240D. Surprisingly (or maybe not), this W123 for sale in California not only has 60,000 more miles than last week's example, but also is more expensive.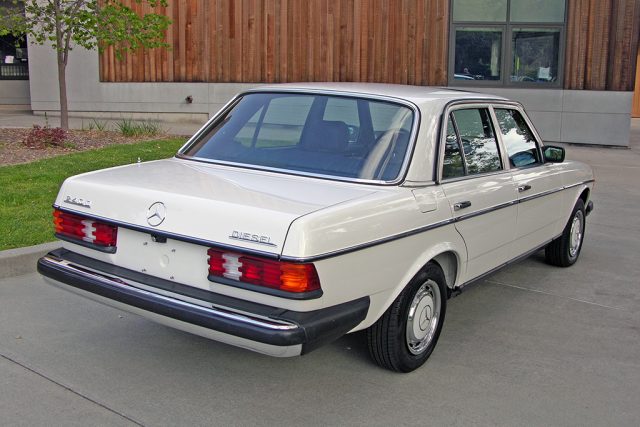 Year: 1983
Model: 240D
Engine: 2.4 liter inline-4
Transmission: 4-speed maunal
Mileage: 62,866 mi
Price: $22,000 Buy It Now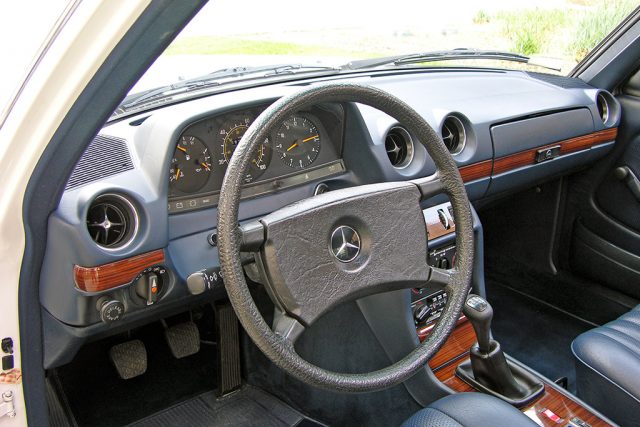 1983 Mercedes-Benz 240D- ID# WDBAB23A3DB382189 – Single owner Pasadena, CA car

White/Blue MB tex – Power sunroof – 4 spd manual gearbox – Manual windows.
Cruise control – AM/FM Stereo – Power door/trunk/fuel filler locks – Tool roll still in unopened plastic bag.
Original safety kit – Unused original spare tire/wheel – 62k documented miles – Original windshield.
Owner's handbook – Blue/orange quick reference placards.
VPC inspection sticker still on windshield – PDI sticker still in driver's door jamb – Last year of US 240D production.

Extraordinary preservation from day one – Fully original paint as per infrared paint depth indicator.
Virtually no paint blemishes – Superb paint depth and gloss – Spotless door jambs and shutfaces.
Unblemished exterior brightwork.

Virtually flawless original interior – Perfect dash pad – Spotless carpets – Perfect headliner and package panel.
Spotless undercarriage – Spotless inner wheel wells – Spotless engine bay aprons.
Perfect grille/chrome bars – Spotless trunk area.

Major service just completed – New tires – All fluids and filters renewed.
New engine mounts/trans mount – Sway bar links – Alignment – Fuel hoses as necessary.

Looks, feels and smells like a new 240D. A potential MBCA National Preservation class winner.
Certainly one of the finest 240Ds in the country.

Call Roy Spencer @650-343-7980 for more details.

This superb 240D can be inspected at my facility in Burlingame, CA – 5 minutes south of SFO. Global shipping gladly arranged.
Golobal references available. Local Pre-purchase inspections available.
Over 25 years providing exceptional Mercedes-Benz classics.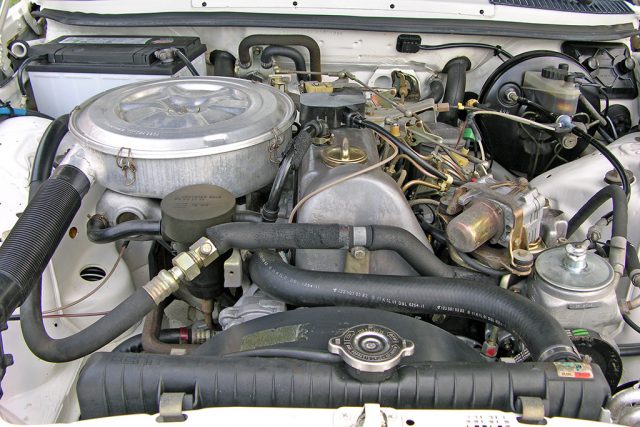 This 240D in Classic White is in remarkable condition even for what would be considered lower mileage on a W123. I always take note of the wheel wells to see if the body color paint is still present or it's been turned the black over the year and with this car, the while shines through nice and clear. Either someone was great with some degreaser and a brush or there just wasn't a lot of road debris to that came in contact with this car. Probably a combination of both if I had to guess. Inside, the blue MB-tex and wood shine like a new car and I'm very surprised the blue dash hasn't cracked in the many years in the California sun. Given the care the rest of the car shows, maybe I shouldn't be so surprised. Every other part of this car checks out as being almost flawless as well.
This outstanding 240D is priced at $22,000 and you won't find me arguing that it's not worth that. It's a color that is desirable with the matching hubcpas rather than Bundts, has the 4-speed manual that is generally preferred over the automatic and above all is a turn-key car. But for me, it's not a ton of value for what you are spending. I can go find a handful of nice 240Ds for probably a third of the price of this one and get the same enjoyment out of it. Yes, it probably won't have 62,000 miles and I couldn't eat my dinner off the valve cover, but the W123 isn't garage art. We have W111 coupes and Pagodas to showoff the craftsmanship and beauty of this era at Mercedes-Benz. These are 240Ds; go drive them to 500,000 miles as they were intended. I'm all for caring for these cars and preserving them, but that doesn't mean you can't enjoy them to the fullest at the same time. The problem is a 240D isn't giving me — and probably a lot of other people — $22,000 worth of enjoyment.
– Andrew