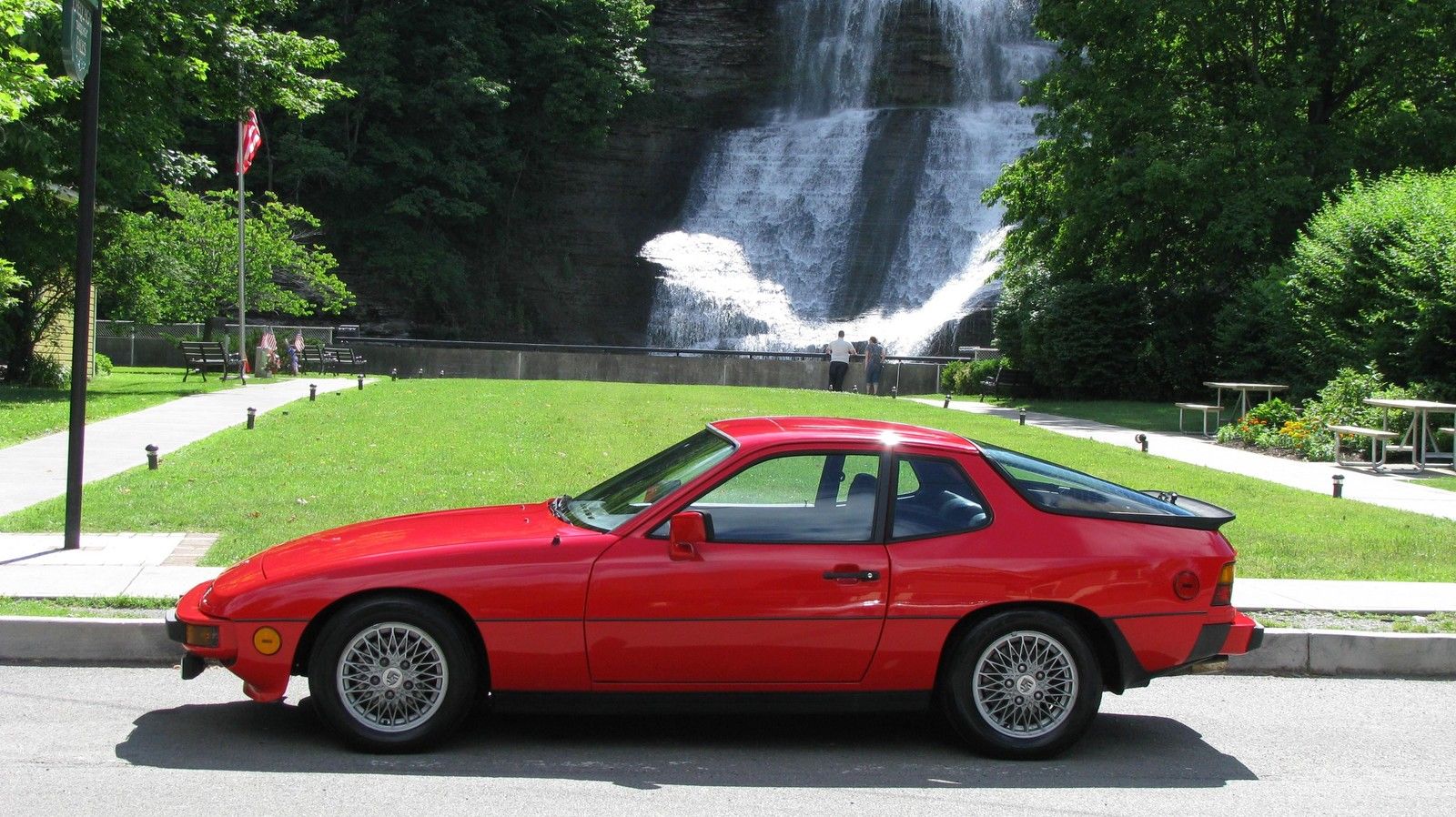 Edit 9/30/2017 – The asking price has dropped to $11,995.
Back in June and into early July, I spent some time covering the various iterations of the 924. In each case, there was something unique or interesting about each variation of the model generally overlooked in Porsche history, but nonetheless important to the survival and success of Porsche as a company. Paving the way for the 944 model, the 924 was an efficient, reliable and (reasonably) affordable premium sports car that lived through an economic and resource crisis period. Without it and the subsequent 944/968, Porsche may well have been forced to close its doors a few times.
I looked at a 924 Turbo a little over a month ago. 931s are broken into two periods – Series 1 (launch in '79 -late '80) and Series 2 ('81-'82). Series 2 cars all had the 5-lug, 4-wheel disc upgrade that only some of the Series 1 were equipped with. Additionally, they had a revised ignition system, improved intake, higher compression pistons but a smaller turbocharger. The transmission was shared with the B2 Audi inline-5s. They were mostly loaded examples, so like this one they have power windows, locks, mirrors, air conditioning, rear wiper and sunroof. Outside of the wheels, these changes were mostly invisible to the eye, and generally speaking don't make a difference in the value of the vehicle. What does is condition, and when you're looking at a 924 Turbo you want to buy the best one that you can afford. Is this the one?
9 Comments