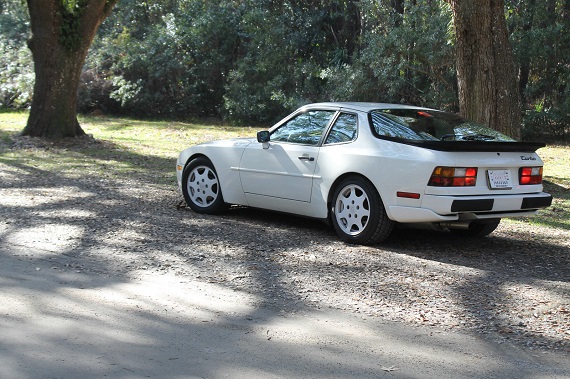 Following up on Rob's "presence" post about the 928, here we have the embodiment of presence and speed in the 944 Turbo S. But we have much more than that, too, in this particular example.
As I talked about at length in the last 1988 Turbo S post, there was a lot that made this car more special than the regular Turbo – and, arguably, more special than the 911, too. But the market on 944 Turbos has been all over the map, with nice examples struggling to break $10,000 at times and excellent examples three to four times that. So where does this Turbo S lie?
Well, we have a great combination of factors that make it quite desirable. First, it's one of the S models. Second, it's a claimed one owner car that appears to be close to 100% original. Third, it's got very low mileage, with only 37,700 accrued. But the coup de grâce that beheads the typical unrealistic asks in the Porsche world is that this is a no reserve auction. Rarely do we get to see all of these things combine and get a real feel for the market.