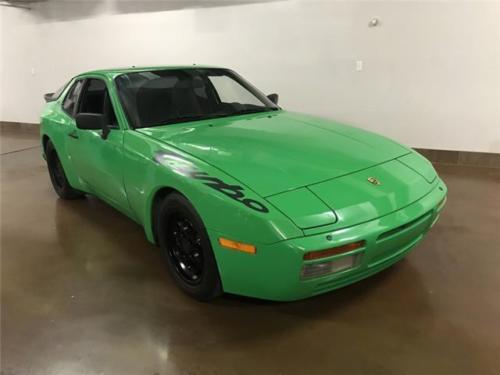 Let's get the not-so-subtle elephant in the room out of the way – this car isn't, and probably never will be, a collector example of a 944 Turbo. Heck, perhaps the 944 Turbo will never be appreciated on a more grand scale, either, though I personally find that one pretty baffling.
Okay, can we move on?
Let's say that instead of just hoping that some day your car will be worth a mint, or indeed even caring what other people think about your vehicular choices, you just want have a car which looks good and is enjoyable to drive. Let's not forget, this advice is coming from someone with somewhat polarizing vehicle choices…so, take the advice with a grain of salt, but I'm going to persist in my argument that the 944 Turbo is the car for you. A true David of the 1980s, the 944 Turbo was the understated and unassuming Goliath slayer, turned down by the factory so as not to have its performance overshadow the 911 range. Being faster than a 911 is pretty much verboten in Germany and especially in Stuttgart, but nearly everyone that experienced a 944 Turbo in the 1980s came away with the impression that in every statistical (and in some non-statistical ways) it was a better car than the Carrera.
But, as one of our astute readership noted, certain cars – the Audi Quattro, the BMW M3 and M5, and of course the 911 range – were the cars of certain groups of individuals dreams. The 944 Turbo really wasn't. There weren't many people that hung 944 Turbo posters on their walls, because there was always something from Porsche that was a little bit more special – the 928 was more futuristic, the 911 was more comforting as a predictable classic and "Turbo" was synonymous with only one Porsche in history.
That model wasn't the 944, nor was it the 924. And though both of those respective cars outperformed their brethren in period and were very impressive outside of the Zuffenhausen lineup, the market of today in many ways continues to mimic the original sales trends. The 944 Turbo outsold the Quattro, outsold the M3 – neither, it should be noted, limited production cars. But today, probably in part because of its success, the 944 Turbo just doesn't get the wows, the attention, or the press of its contemporaries. Of course, there's one more thing it doesn't get as a result – their price: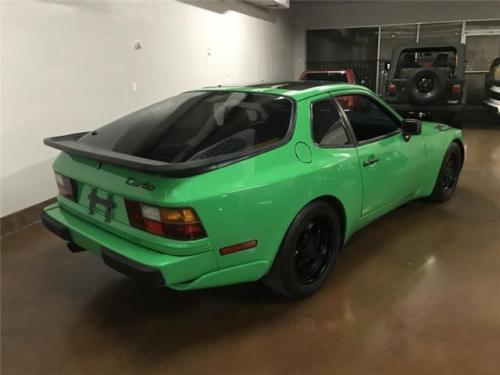 Year: 1986
Model: 944 Turbo
Engine: 2.5 liter turbocharged inline-4
Transmission: 5-speed manual
Mileage: 142,000 mi
Price: $15,995 Buy It Now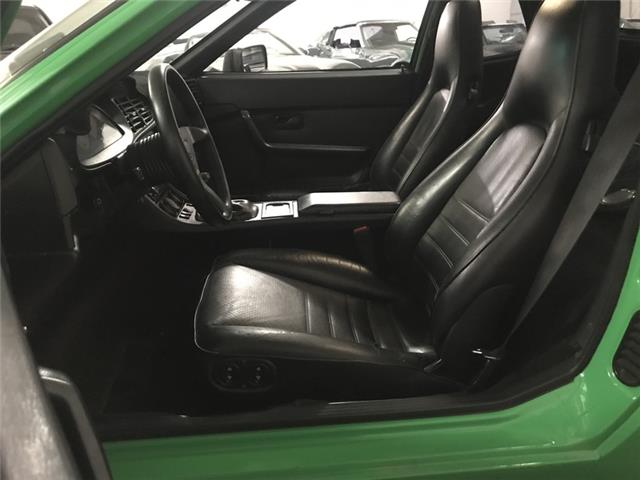 1986 Porsche 944 Turbo!!

Arizona Car, no accidents, no rust.. fully restored from front to back.. $40k invested.. engine is all new from crank to head to turbo, new timing belt, water pump, seals, etc.. full custom big dollar professional paint.. ac is ice cold, car is fast and tight.. nice quality 944 Turbo.. not easily duplicated..

more pictures and info at arizonamuscle dot com

**worldwide shipping available**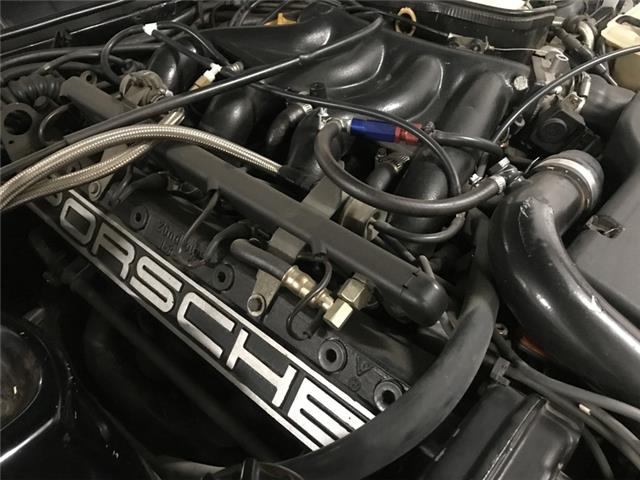 Though the 944 Turbo is an affordable Porsche, it's still a Porsche – meaning repairs can be expensive. This particular one is claimed to have an engine rebuild and certainly has new paint applied, if you didn't catch the earlier photos. Whether the car is Signal, GT3 or Viper Green (or, indeed, some other obscure shade) isn't disclosed, but does that really matter? Nah. It's very green. You will attract attention. Probably if you're looking at a 944 Turbo seriously, attention isn't the thing that you want to attract, but I personally think the shade is cool to see and the paint job seems thorough and generally well done from what's shown.
There's little information disclosed outside of what is shown; a higher mile example, the important stuff seems there – no body damage, decent condition throughout, functional equipment, rebuilt motor. It's a driver-quality car that will wow at a Cars and Coffee, but one that you won't be afraid to add driving miles to. The asking price, at $17,000, is quite high for a '86 model year car, but then there appears to be a lot of work performed.
Is this the Turbo to get? Well, if you love the color (which you'd have to) and want a driver, the asking price is in line with what nicer E30 325i and even, occasionally, 318s are pulling. It's not far from the asking price of the 4000S quattro I recently looked at, and though it's 50% more than the GTI 16V, the same story applies there. In each case, this is much more car from a driving perspective – but it's probably not the car of the dreams of any people seriously interested in those other examples. And with approximately 7,500 1986 944 Turbos imported originally, you can find another out there for sale just about any day of the week, usually for a lot less than this one. Given the option, I'd probably hold out for a better documented and more original example personally – but one like I'd choose, a lower mile Guards Red over Porsche script Linen, recently sold for $25,000. More in line is this 75,000 mile Alpine White over Burgundy Sport example that sold for $15,000. I'd take white over green in this case.
-Carter