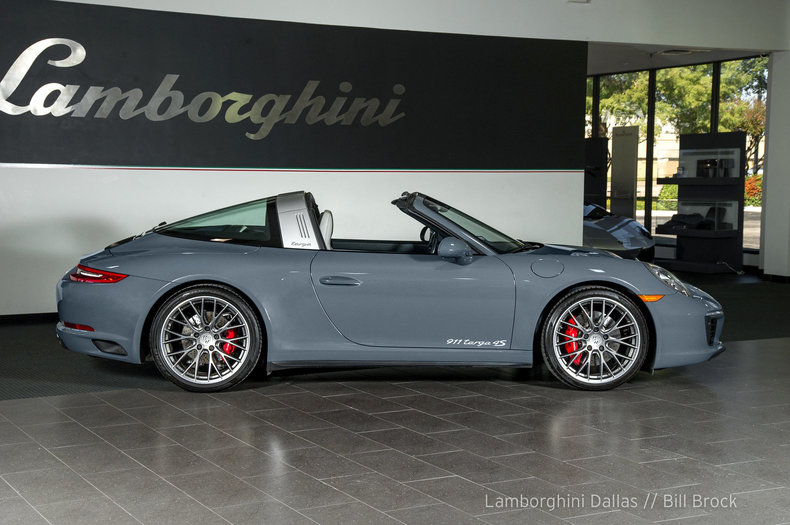 The second-hand car market for almost-new Porsches is kind of amusing to me these days. On the one hand, you have the various GT cars – the GT3, GT3 RS, and GT2 RS. All of those have been selling for above MSRP and in the case of the GT2 RS the markup is high enough that you easily could buy yourself a second nearly-new 911 instead. They are amazing cars and prices will come down, but still.
On the other hand, you have pretty much every other Porsche on the market, which, like most any other car, goes through a decent bit of depreciation almost immediately. For instance, there is this Graphite Blue 2017 Porsche 911 Targa 4S, located in Texas, with Graphite Blue/Chalk leather interior. In truth, this one probably isn't even a particularly good deal, but it is one that I like quite a bit. The Graphite Blue exterior is a fantastic color, I really like the interior contrast, it has the 7-speed manual transmission, and it's a Targa. There's a lot to like about this 911.
To be clear, I am in no way perplexed by these phenomena; I just find it amusing.
1 Comment