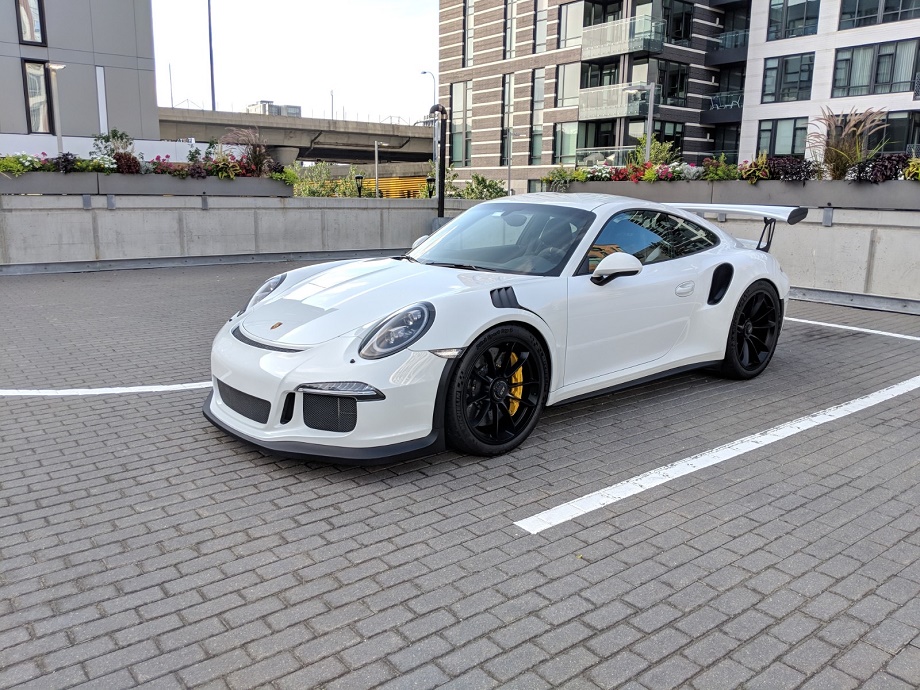 A problem that might persistently plague some shoppers of track-oriented Porsches is that it actually can be pretty hard to find one that hasn't had a bunch of options tacked onto it. This isn't a new problem either. Try to find a low-option RS America and you might face similar challenges. And those only had four options! To a degree I think we can understand why this happens. Most drivers don't want to sacrifice basic creature comforts in order to have the lightest possible version of a particular car just so they can shave a few tenths off of their weekend drive. Even for cars that do see track time it takes a driver of serious quality to exploit the significant capabilities of these cars. So why pretend? Enjoy some A/C and some music.
However, if you do want to sacrifice those things then this White 2016 Porsche 911 GT3 RS might be the option for you. Under the options you'll note that both the radio and A/C have been deleted and the rest of the options list remains fairly limited. I don't know how many such examples have been spec'd in this way, but this is the first one I have seen. I've come across examples with the radio delete, but not both radio and A/C. That should make this one pretty rare and, of course, even lighter.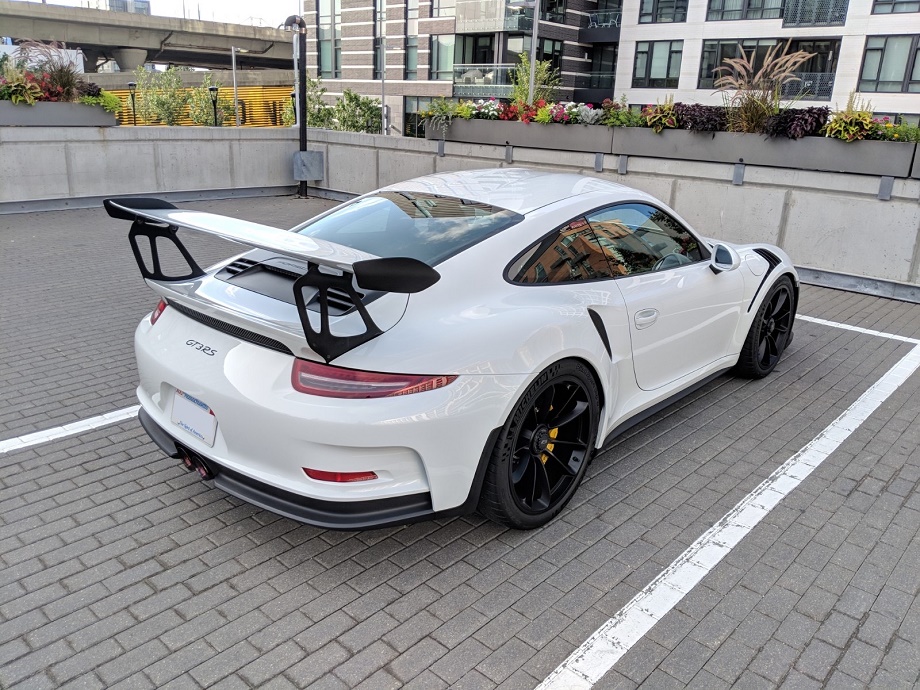 Year: 2016
Model: 911 GT3 RS
VIN: WP0AF2A95GS187066
Engine: 4.0 liter flat-6
Transmission: 7-speed automatic
Mileage: 6,300 mi
Price: $179,000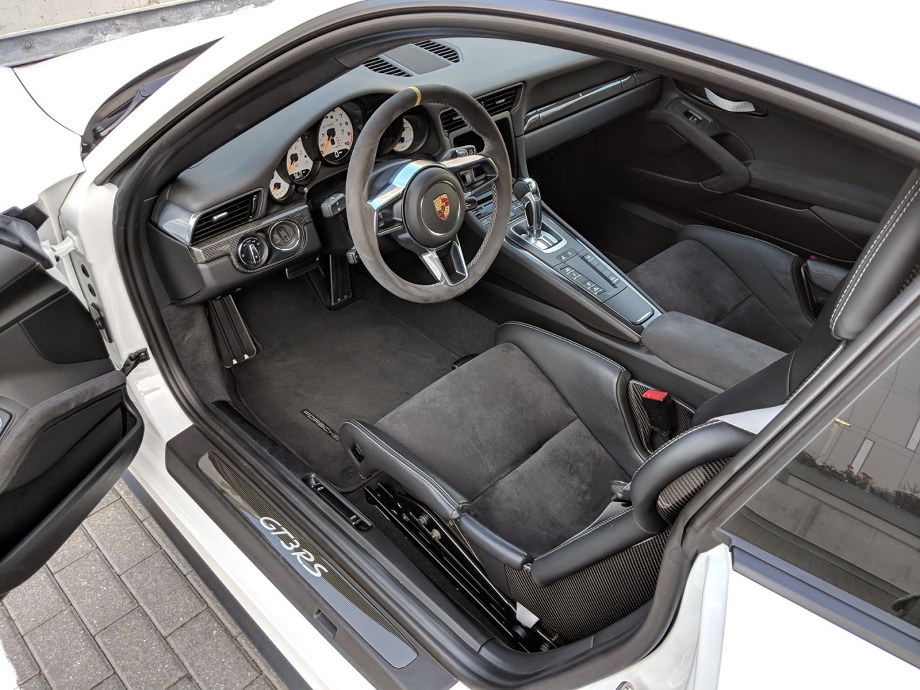 A true RS!
If you're interested in a GT3RS simply to cruise to the mall or cars and coffee, this one probably isn't for you… However, if you're looking for the most lightweight, performance focused spec- this is it!

Featuring carbon fiber bucket seats, PCCB brakes, radio and A/C delete, this particular car exemplifies the Renn Sport moniker better than any other on the market!

This car was built by PCNA as a lightweight press car, and was the actual car used in the 2016 edition of Car and Drivers Lightning Lap. I purchased the car from my dealer with 3,500 miles on it. I was the first titled owner. The car now has just under 6,300 miles on it.

The car is bone stock except for a Premium Shield paint protection kit (front clip, rockers, mirrors, headlights).

Recent service includes:
-New tires, brake pads and air filter service in June 2018
-Engine oil and brake fluid flush in October 2017

Aside from typical scuffs on the front splitter, the car is in excellent condition- No damage, accidents, offs or excuses.

The balance of factory warranty remains, until approx June of 2020. Sale will be processed through my local Porsche dealer, and you can purchase CPO warranty directly from the dealer at their cost, if you so choose.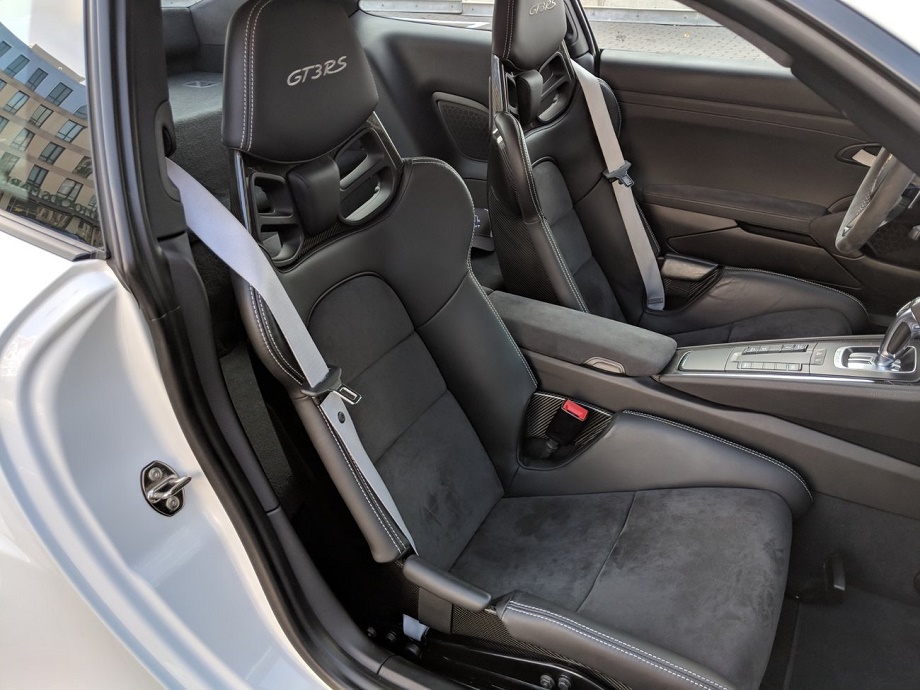 This RS appears to have had a fairly interesting existence, beginning life on the journalist circuit prior to ever being purchased by its first owner. A link to its appearance in Car and Driver's Lightning Lap has been provided where we can see that the GT3 RS performed quite well, trailing only the Viper ACR in its class for overall lap time. The current, and only, owner purchased it already having 3,500 miles on the clock. Sitting now with 6,300 makes it one of the higher mileage examples I've seen. It has been put to good use during its short time, which is good given the build and just the general nature of these cars. You'll want to have it inspected just to make sure everything is up to snuff and hopefully no problems are reported.
As the "lightweight" build would imply this GT3 RS is pretty no frills with a basic white exterior and black standard interior. I might quibble over the exterior color, but otherwise it's a lovely car and one built to extract as much joy from as possible. The asking price is about as low as I've seen for one of these and given how rare the build is I'm sure someone will want to snap it up.
-Rob