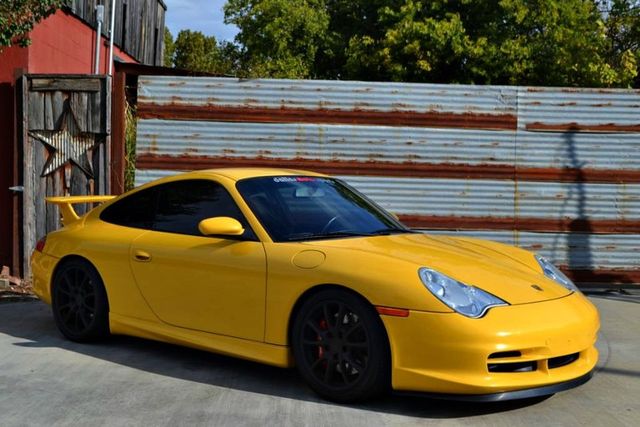 The 996 GT3 remains one of my favorite Porsches. I like any GT3 – I mean, how could you not? – but the 996 has always held precedence for me as the first GT3 Porsche produced. I think I also tend to particularly like it because the GT3 and GT3 RS are the two 996 models where I don't mind the appearance. With its revised lines I actually think the 996 GT3 is a good looking machine, while I remain bothered by the standard 996 offerings.
Over the past year I've looked at these GT3s a lot. I've long thought they were a nice value and with the values of our perennial performance-value favorite, the 996TT, on the rise the GT3 suddenly started to make even more sense. I think those days are (slowly) coming to an end. Asking prices for the GT3 appear to be steadily rising. I guess the cat is out of the bag and buyers are recognizing the value these represent. They're also one of the few 996 models where collectors are likely to take notice.
Value still exists though so long as we allow for higher mileage. There aren't a ton of higher mileage GT3s out there so at the moment opportunities are scarce, but they do exist. Like this one: a Speed Yellow 2004 Porsche 911 GT3, located in Dallas, with 86,410 miles on it.