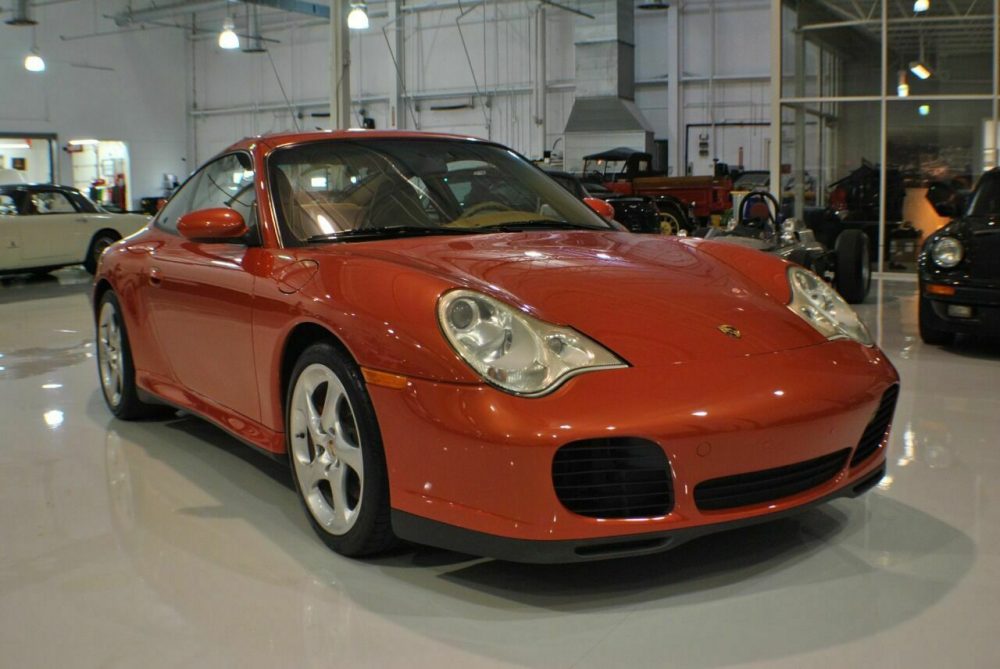 Sometimes there is more to the story than we know. Perhaps it is some funny business behind the scenes, a sale that really didn't happen, or just some straight-up fraud. Today's car, a 2002 Porsche 911 Carrera 4s, might not be any of those things, but something isn't adding up here.
I thought I recognized this car and turns out I did as it was recently sold at Gooding & Co. Amelia Island auction back in early March as part of the late-Rudy "Mr. 993" Mancinas collection. It was a fairly nice 996 C4S, but had a good number of miles on it at nearly 86,000. What is an early C4S with that many miles worth? Usually in that $40,000-50,000 range for a nicer color and cool options like this. Even Gooding estimated $40,000 – $60,000. Totally reasonable. What did end up selling for? $72,800. Yikes. That is 996 Turbo money easily. Now, a month later, the car is back up for sale in Charlotte, North Carolina for the price of $70,820. Huh?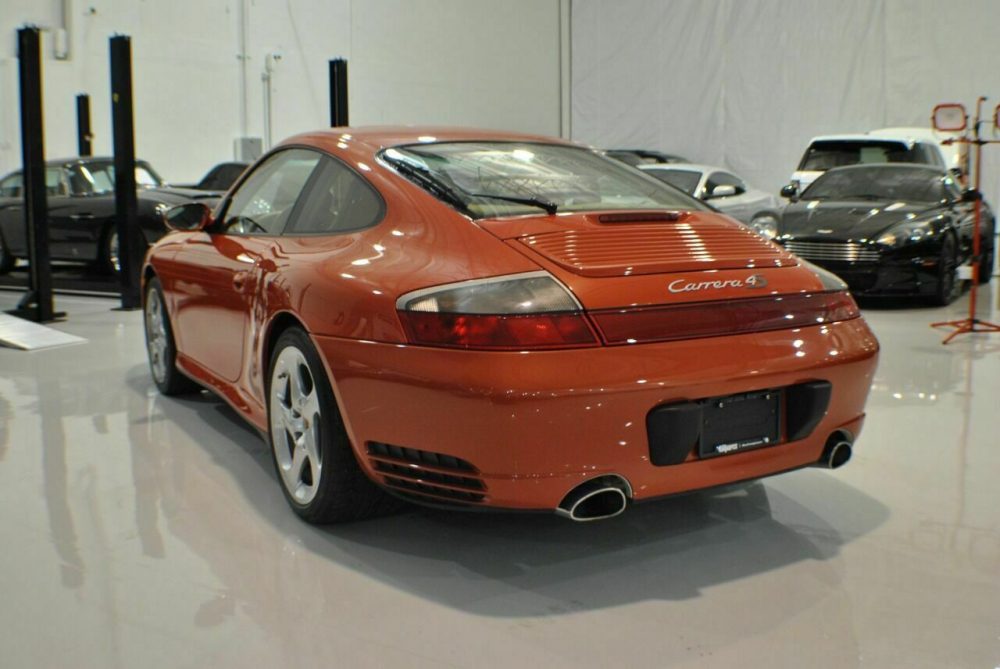 Year: 2002
Model: 911 Carrera 4S
VIN: WP0AA29992S622215
Engine: 3.6 liter flat-6
Transmission: 6-speed manual
Mileage: 85,833 mi
Location: Indian Trail, North Carolina
Price: $70,820
Gooding & Co provenance, strait out of a private collection, this 996 comes with the brochure and listing featured in a Gooding & Co Sale. NOTHING IS UNCHARTERED TERRITORY at #EuroPrestigeImports , this is a true well preserved Porsche 996 C4S in Zanzibar Red Metal, a dark orange with hint of copper & Strait out of Mr. 993 Mancinas personal collection. This is a naturally aspirated 3.6l flat six making 320 hp, all wheel drive, larger brakes .

– One of 1,974 Carrera 4S Models Imported into the US for 2002 Finished in Striking Zanzibar Red Metallic over a Savanna Beige Leather Interior – Desirably Equipped with Hardback Sport Seats and Six-Speed Manual Transaxle Technical Specs 3,596 CC DOHC Flat 6-Cylinder Engine Bosch Motronic Fuel Management 320 BHP at 6,800 RPM 6-Speed Manual Transaxle 4-Wheel Ventilated Disc Brakes Front and Rear Independent Suspension . Please visit; show me the carfax on our website for the full history of services performed throughout its life, this 996 just was in our Service Department for full inspection & maintenance. Fully Serviced & New Tires. This Porsche has not a scratch to the body, it was meticulously kept. . We are a dealership upon appointment only, please make sure to call to visit one of our locations. NOTHING IS UNCHARTERED TERRITORY at #EuroPrestigeImports . All our cars are fully serviced and receive a full bill of health. We are what we repeatedly do. Excellence, then, is not an act, but a habit.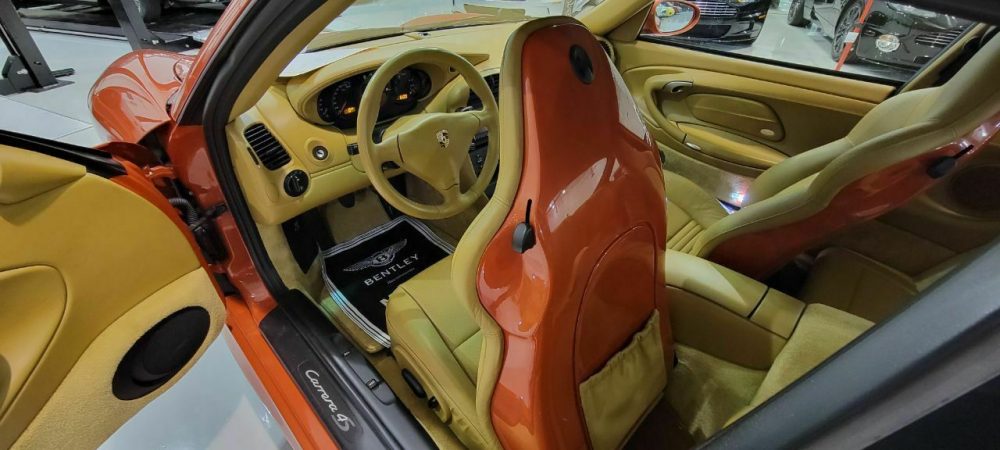 Admittedly, this is a cool example. You can see why Ruby chose it for its color combo plus his signature color-matched seats, but still, the miles hurt the value here. What I'm trying to understand is why this one is back up for sale a month later at a lesser price. My only guess is that maybe the buyer got cold feet after getting caught up in the bidding and traded it in for something else, and now this dealer has enough profit on whatever they sold in the trade to sell this one for even more. Also, this might have been a trade-in for a much lesser value given how insane the Gooding auction fees are and the dealer is baking that into their profile. Either way, I'd love to know the story here.
– Andrew