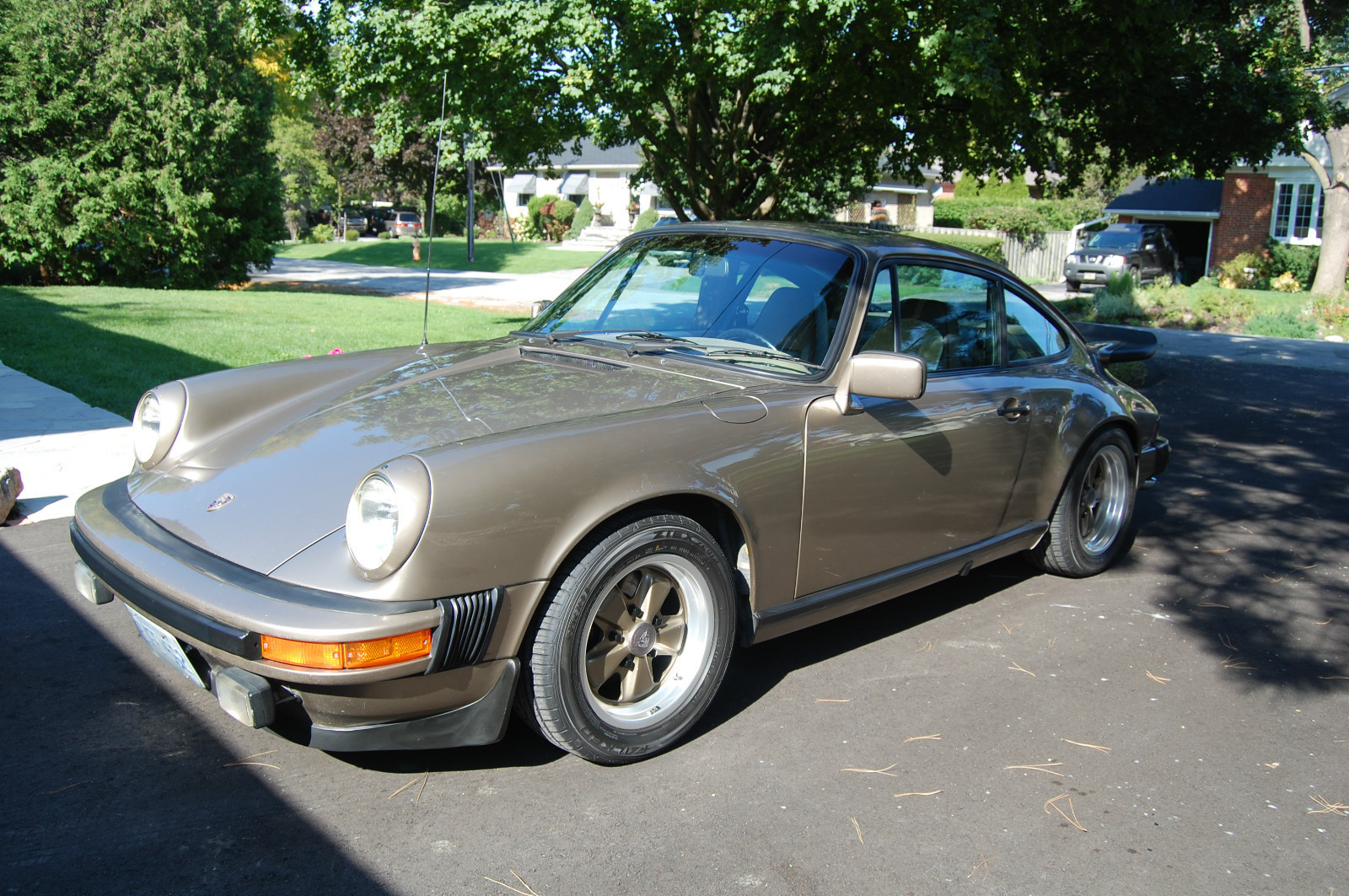 I've written about a few 911SCs here at GCFSB recently that were typically very well maintained, original, and very pretty. The SC was the first 911 I had any experience with so those models tend to be the examples that immediately draw my attention. This time I'll go with one that's a little bit more unique though not quite in perfect condition. Here we have a 1980 Porsche 911SC Weissach Edition located in Toronto. There were 408 Weissach Edition cars produced for the US market in 1980 as a testament to Porsche's Motorsport team housed in Weissach, Germany. These cars featured either a Metallic Black or Platinum Metallic (like the one featured here) exterior to go along with a Doric Grey leather interior fitted with Burgundy carpeting. Other touches included a front chin spoiler, whale tail, and Platium-painted Fuchs. As of its last update, the Weissach registry shows 61 surviving cars.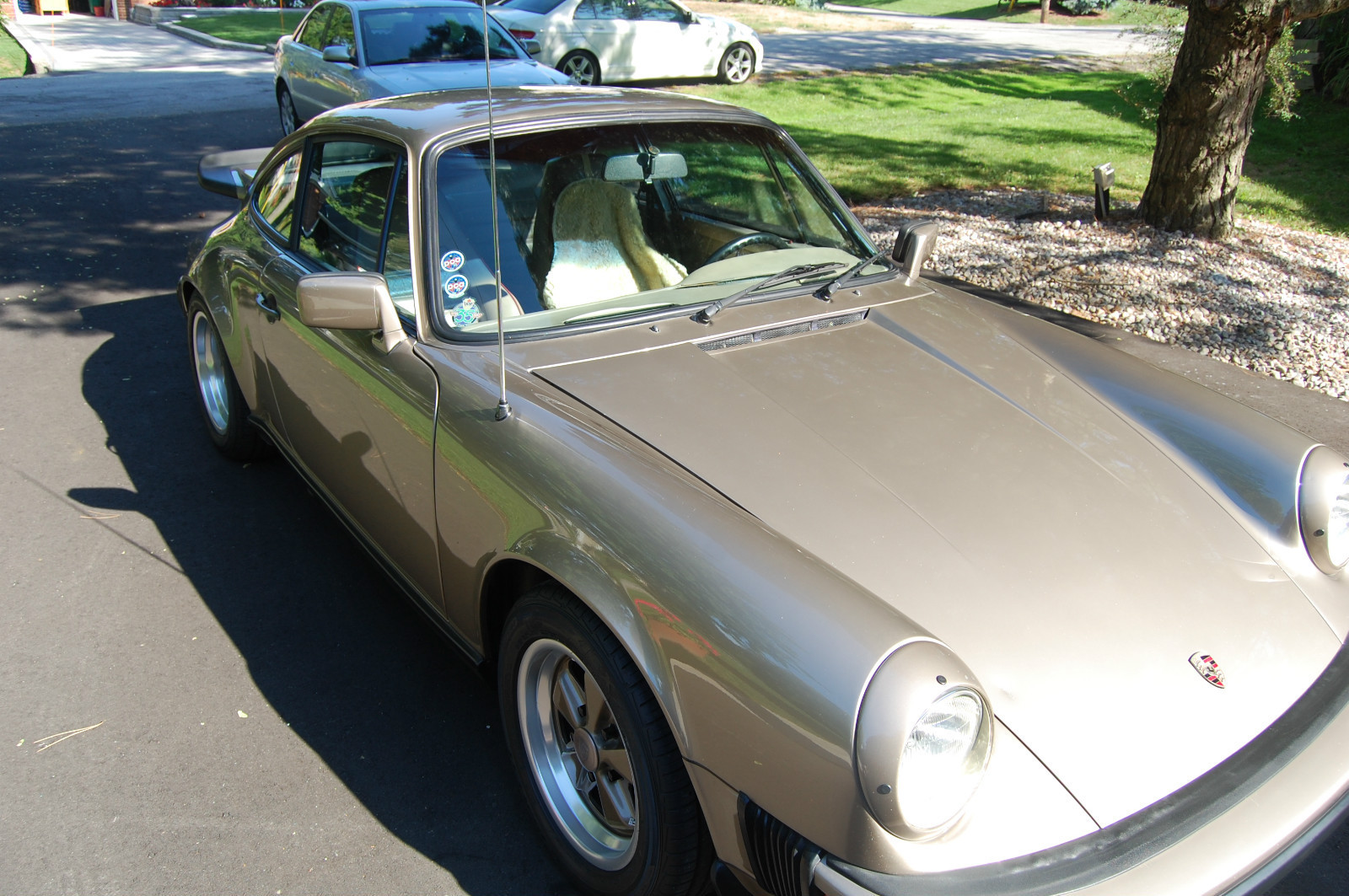 Year: 1980
Model: 911SC Weissach Edition
Engine: 3.0 liter flat-6
Transmission: 5-speed manual
Mileage: ~100,000 mi
Price: Reserve Auction (Buy It Now $27,500)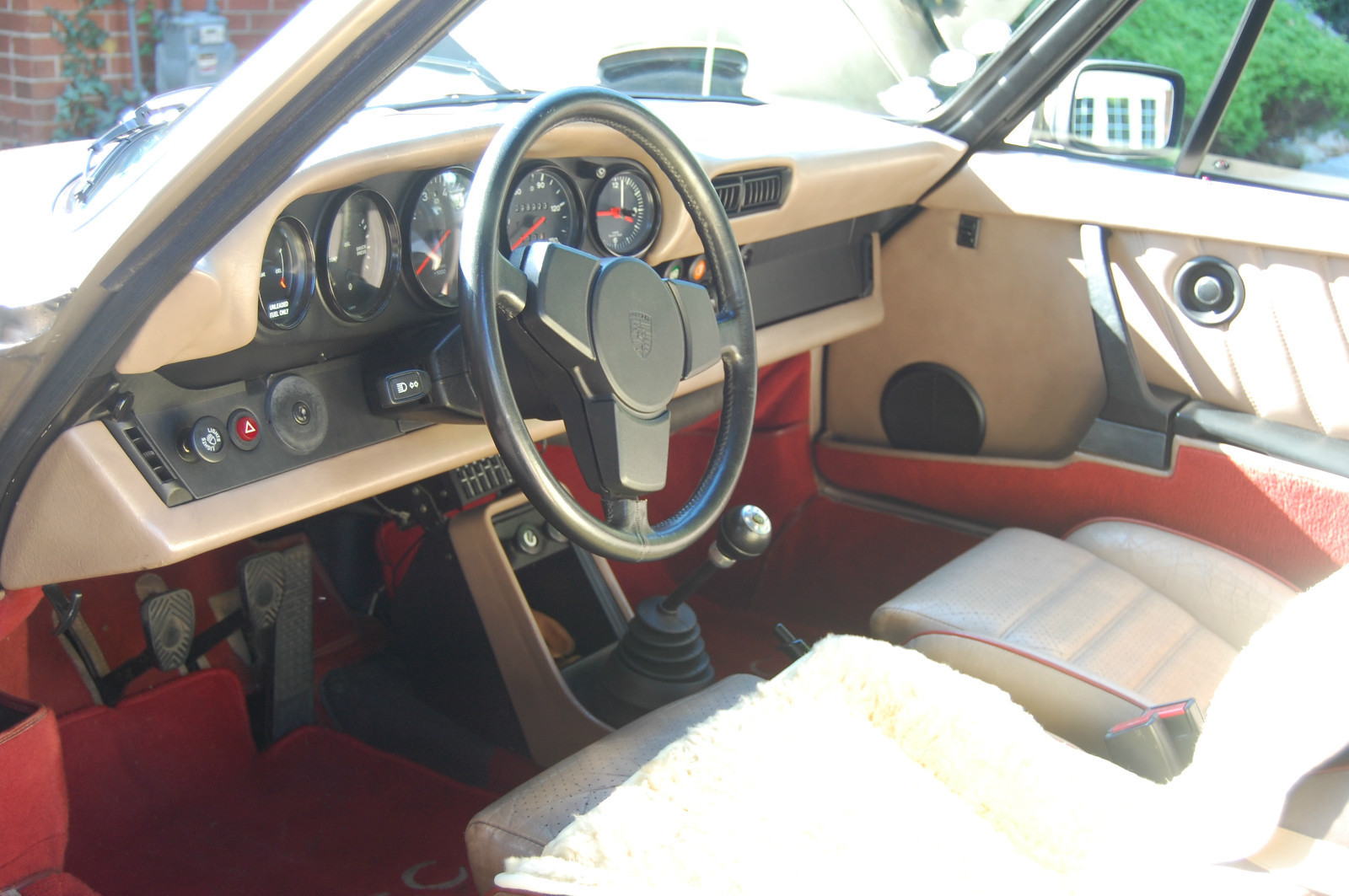 You are bidding on a 1980 Porsche 911 SC Weissach Edition. For those of you who are not familiar, the 1980 Weissach Edition was a limited run of 406 cars built to honor the Porsche Research and Development center located in Weissach Germany. This car was only sold the US and they came in just 2 exclusive exterior colors, Platinum Metallic or Black Metallic, 203 of each colour. They both featured indentical inteiors of Doric Gray Full leather, rust carpets and piping and sport seats. On the exterior they featured a 930 style rear spoiler, front chin spoiler, 15×6 and 15×7 rear forged Fuchs alloys painted in platinum metallic. Most came with a sunroof. This car is one of three known sunroof delete cars in this limited edition. According to the 911 Weissach Registry, only 70 or so of these cars are known to survive.

Very good condition for a 33 year old car. Original paint and interior. Drives really well. Serviced and maintained by Hunter Motorsports, a specialist in air cooled Porsches. Last serviced in May 2013. Receipts for all work performed over the past two years, including new brakes, new igition rotor and cables, new oil transfer tubes and sump gaskets. Odometer stuck on 98785 miles shortly after I purchased the vehicle two years ago. Have only put about 2500 miles in the car since. I have purchased the gear wheel to repair the odometer, but not yet installed it. WIll leave that to the new owner. No rust or leaks. All original "survivor" car. Presently has AC compressor removed (they never really work and it's heavy) and has an after market radio/CD player, but I have the original parts and Blaupunkt radio casstte that will accompany the car. New Falken tires on the original lightweight Fuchs. If I were keeping the car I would recover the front seats and the dash top. A set of after market wheels (Enkei, BBS copies), painted to match and also with Bridgestone new tires are also included in the sale, as is a Porsche certificate of authenticity, the original owners manual and service book, air pump and toolkit. Also have a new OEM front hood to bumper seal or "smile", that I have yet to fit that will be included with the car.

Please ask any questions before bidding and do not bid unless you intend to buy. Car is being sold "as is where is".

$1,000 deposit by PayPal or wire transfer within 24 hours of auction closing. Balance due within 3 days of auction closing or on pickup whichever comes first. Cash or cash equivalent only.

Pick up and shipping is purchasers responsibility, however I will assist as much as I can. Originally a US car (Palm Springs, CA and then Fort Worth, TX), so should be no issue re-importing to the US. Car is also listed locally and so I reserve the right to end the auction early.

Information from Porsche Certificate of Authenticity:
VIN – 91A0143472
Production Date – 01/17/1980
Engine # – 6403503
Transmission # – 403370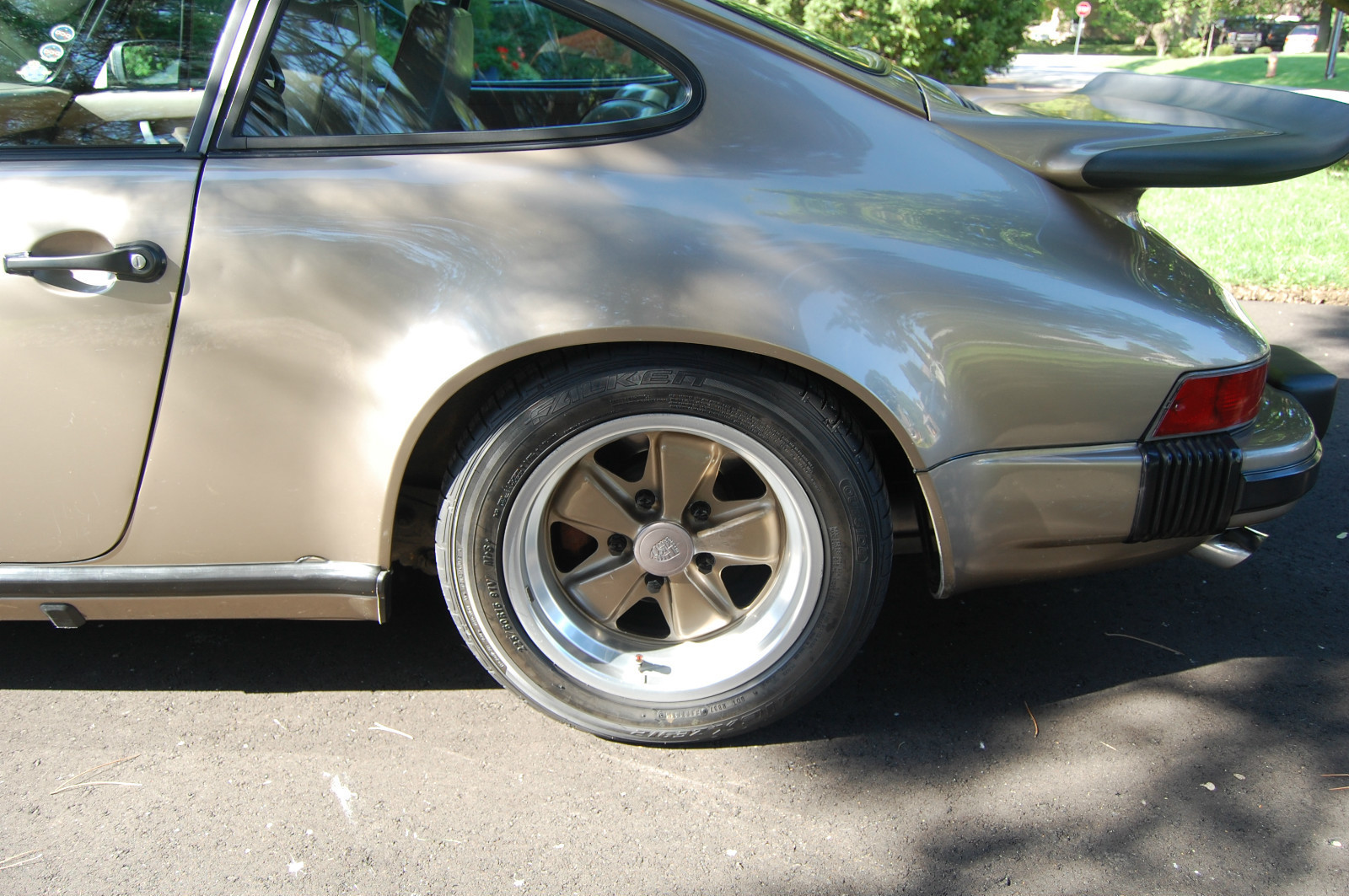 While I love black cars, I actually prefer the platinum exterior of these cars rather than the black, in part because it matches so well with that beautiful interior. The interior's burgundy accents complement the grey leather very well and provide a fairly unique look to counter the more traditional single-color interiors of most cars. And I think it looks fantastic. Because the modifications were entirely aesthetic, a Weissach Edition, though rare, doesn't tend to add much value to these cars. A really good example that is low mileage and in excellent mechanical condition will fetch a little bit of a premium over a standard 911SC, but a more well-used example such as the one we have here will only see a premium if a particular buyer is really struck by the unique color palette. I don't intend to suggest that this car has been ragged, on the contrary it looks to be in fine shape and the mileage is reasonable for a car more than 30 years old, but I think the Buy It Now is a bit high as I'd expect this car to sell a bit closer to $20,000. Regardless, this is still a good looking car and with less than a quarter of the original allotment of Weissach Editions surviving, it's a car that may get a bit more rare with each passing year.
-Rob