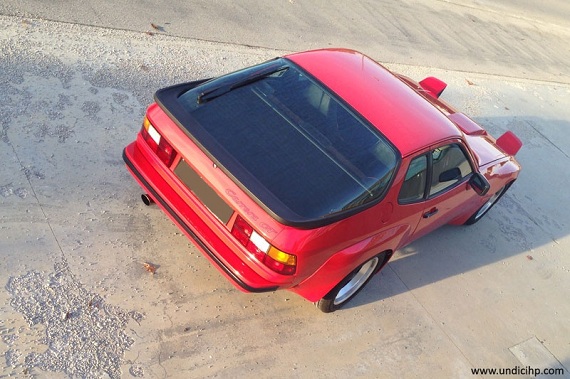 The 924; Porsche's mostly unloved project. But while the auto enthusiast masses today sigh at the sight of one and usually quip "I'd rather buy a 944 instead" few of them realize the 944 project effectively was modeled around this car – the 924 Carrera GT. More than just a 924 with flares, this car took the standard 924 Turbo and kicked it up a notch, adding an intercooler and increased boost along with larger wheels, tires and brakes, improved suspension, along with 944 era-touches of the flush mounted windshield and much larger rear spoiler. But for fans of flares, the 924 Carrera GT was one of the first road going box-flared models, sporting wide arches to cover those great Fuchs wheels. Sporting a quite impressive for the time 210 hp out of the box, the Carrera GT motor was available in many levels of tune from the factory – up to nearly 300 hp in top-spec GTS form. Those who complain that the 924 was slow were never near one of these cars. The list of achievements for the Carrera GT platform was impressive; spanning from Le Mans to World Rally Championship events, the 924 was a well balanced and successful racer – in fact, it nearly completed the 24 hours of Le Mans on one set of tires – which, incidentally, were street legal.
Carrera GTs were never produced in great number, but their owners love them – ask Derek Bell, who owns one. Today they hold some of the highest of the front engined Porsche values and have mostly been snatched up by collectors; but today there is a low mile example available in Italy: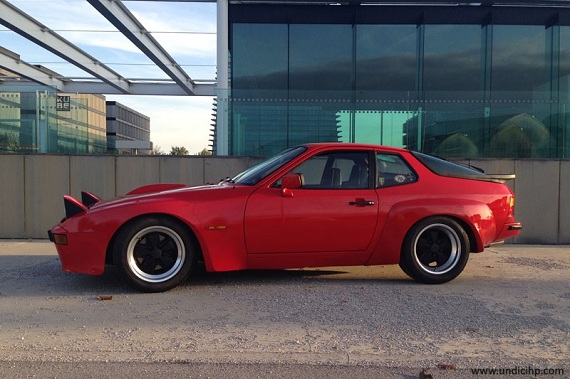 Year: 1981
Model: 924 Carrera GT
Engine: 2.0 liter turbocharged inline-4
Transmission: 5-speed manual
Mileage: 16,343 mi
Price: $64,591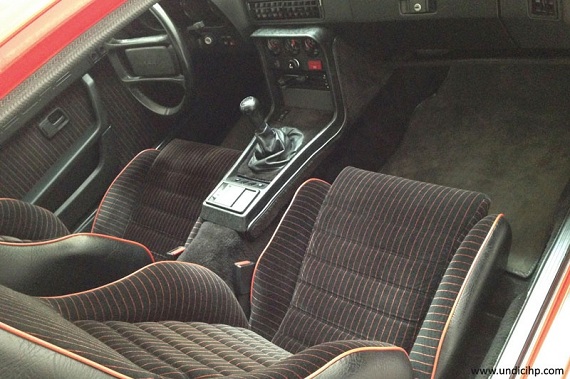 italian car, original plates, 26.300 km, service book, wonderful unmolested conditions. More pictures to come…
Anyone who declares that the 924 isn't a true Porsche needs to do a bit of research on these Carreras and see if they still hold the same opinion afterwards! With only 400 or so produced, they're bound to be big money, and in that context I'm not sure $65,000 sounds all that unreasonable. They're not as valuable as the more highly developed GTS and GTR models, where you'd not see one south of $100,000 dollars. This particular model looks to be in excellent shape though little information is offered, and the Guards Red over black Fuchs is just about the perfect combination for this car. You can make a replica for much less than the asking price, but it won't ever be as special as the original.
-Carter