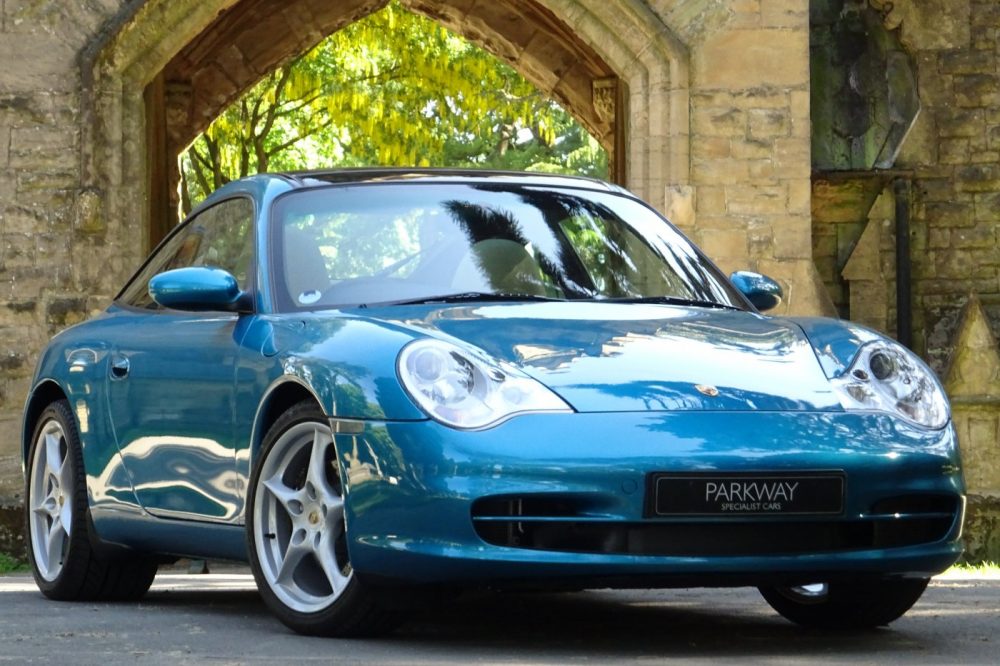 The 996 Porsche 911 Targa is a model that sometimes I forget even exists. They always catch me off guard when I see one come up for sale for the pure novelty of them and you paid around $10,000 more when new for a 16-square-foot view of the open sky. It also turned the rear glass into a hatch, which is an interesting configuration given the engine is in the rear too. Now that we are well over a decade into the glass roof Targa cars, many are shying away when purchasing these. Why? Well, the sliding glass roof is a precision instrument to say the least, and those precision instrument break and cost precision instrument money to repair. Seriously, if your power Targa roof stops functioning, you are looking at some invasive procedures by specialists who you should be happy are willing to do the job.
Still, while not fun to maybe buy, they are very fun to look at. Especially when one has 4,600 miles, is finished in paint-to-sample Atlantis Metallic, and even has even rarer Magnolia leather. Get ready to exchange your pile of dollars for some old fashion pounds, because if you want this one, a trip to Nottinghamshire, England is in order.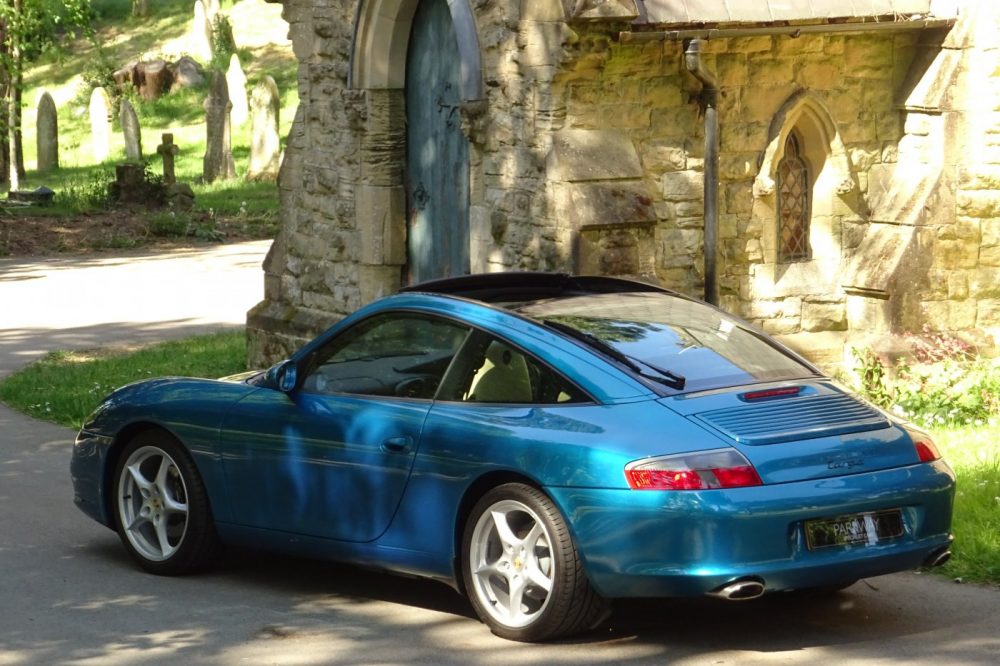 Year: 2003
Model: 911 Targa
VIN: N/A
Engine: 3.6 liter flat-6
Transmission: 6-speed manual
Mileage: 4,527
Location: Mansfield, United Kingdom
Price: £44,995 (~$55,563 today)
Quite simply we believe this car to be a unique opportuinity with only one owner from new and an incredible 4527 miles from new with a very comprehensive history file, factory options include Atlantis paint to sample finish with Magnolia and Black leather seats, lower dash finished in Magnolia leather, central tunnel in Magnolia, PCM System, BOSE surround sound system, CD Autochanger 6 Disc, Litronic headlights, aluminium gearshift & handbrake, 18 Inch Carrera alloys, cruise control, door entry guards in stainless, leather sport steering wheel, rear wiper, Porsche Stability Management, coloured wheel centres, top tinted windscreen and much more..Supplied with the original bill of sale and factory order, all the handbooks, a full key set and a comprehensive invioce collection this example is simply outstanding…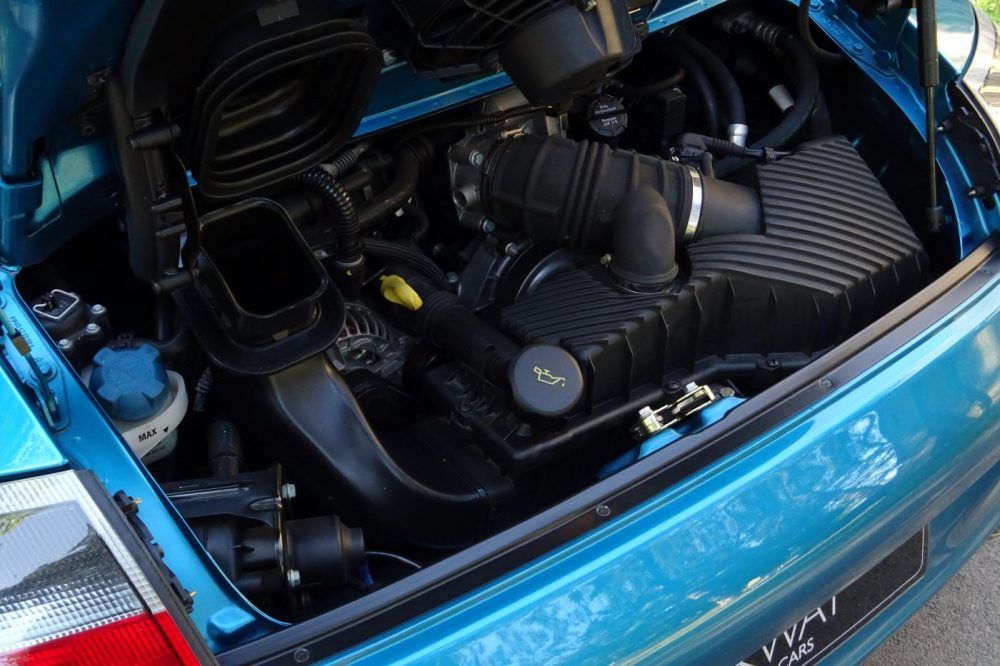 Targa aside, this is a pretty stunning 996. Can't ever recall seeing Atlantis Metallic and for all the 996s I look at, and I can't say I've ever seen Magnolia leather either. This example is clearly someone who had some clout at their local Porsche dealer, because there is no way this one was ordered as dealer stock. It looks every bit a new car, and I can't say I don't really adore this one. These Targas with 3.6 liter are a little slower to 60 because of the added weight of all the things the Targa adds, but you can still have a ton of fun and it not feel "slow."
Naturally, this one is going to be pricey. £44,995, which is about $55,000 converted, means this one is well into Turbo money. Still, you aren't going a Turbo in paint-to-sample with 4,600 miles for that kind of money, so throw that argument out the window. Believe it not, this one is about right in line with a similar car that sold in the US back in February for $50,000. So I can't really fault the dealer here. I think you could probably haggle a couple thousand off, but this one is right in the ballpark as to what it will sell for. Cool example, I hope we see more come out of the woodwork.
– Andrew