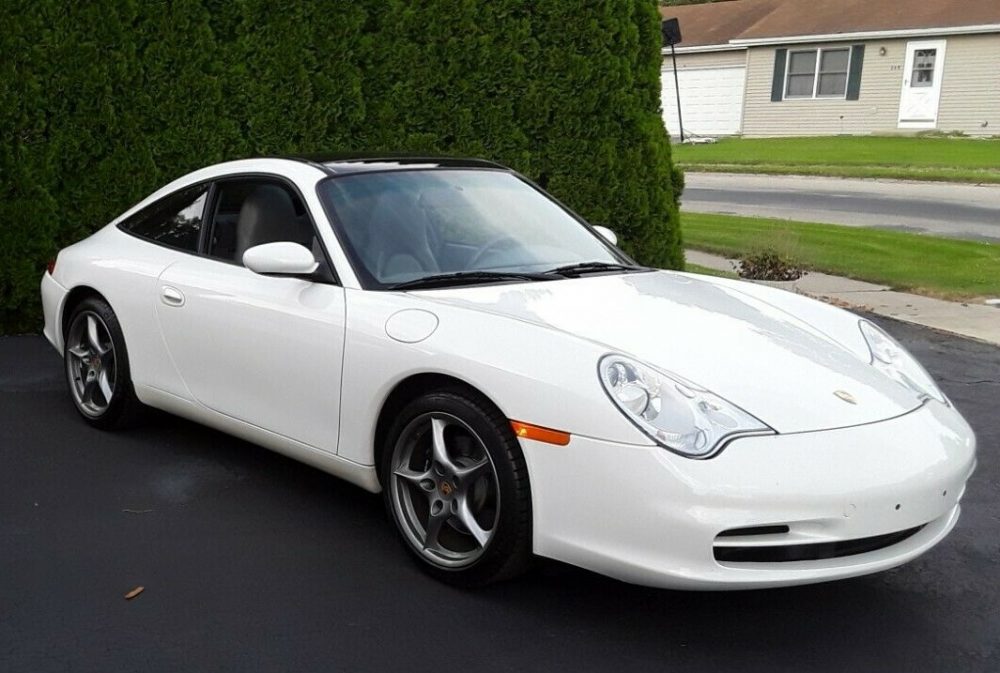 Earlier this summer I took a look at a 2003 Porsche 911 Carrera Targa that, in short, was stunning. I know you are probably scratching your head and trying to figure out how a 996 Porsche can be stunning, but trust me, that is one of the finest 996 examples I've seen in a long time. Problem was, it was on the other side of the ocean and the steering wheel was also on the other side. Great news for our English friends, but not ideal for us Yanks. Wouldn't you know, another attractive 996 Targa popped up for sale outside of Chicago with a bunch of maintenance done, including the IMS bearing, and has a fairly reasonable price. A possible downside? Only two pedals.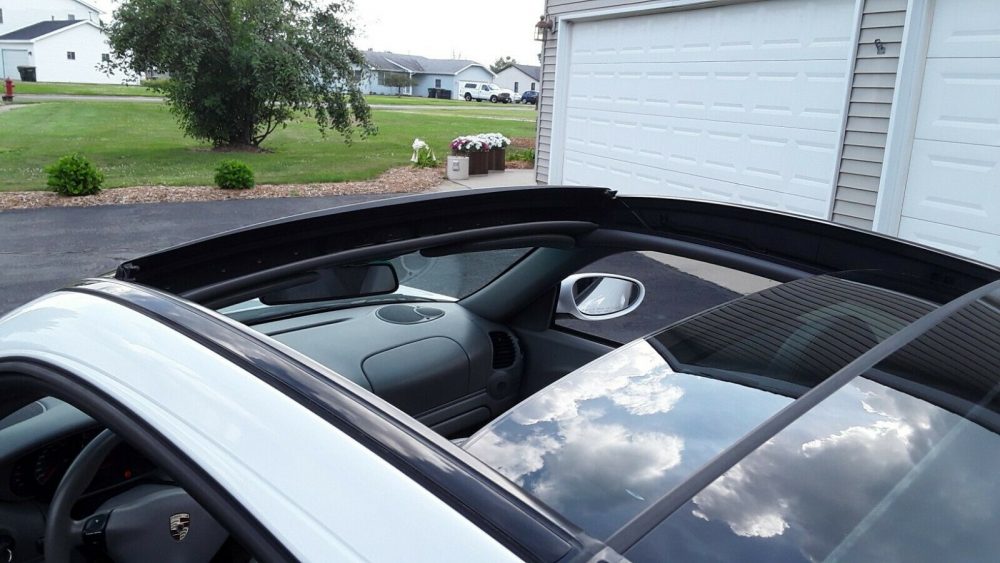 Year: 2002
Model: 911 Carrera Targa
VIN: WP0BA29912S635304
Engine: 3.6 liter flat-6
Transmission: 5-speed automatic
Mileage: 39,200
Location: Braceville, Illinois
Price: $26,000 Buy It Now
39,200 miles, Drive anywhere. Just had IMS up-dated (which it didn't need) but did it any way, and oil cooler, oil separator, rear main seal replaced at Porsche dealer along with 40,000 mile service. Have repair invoice (cost $8475.00) can send copies of those. All systems work as they should, A/C, heat, power windows, Targa roof, hatch, all LCD's, tape player/CD changer. No fluid leaks from engine/trans. No water leaks from Targa top or hatch. Targa roof and hatch are excellent no rattles or wind/air noise. No rust or body damage/dings only very minor surface scratches in paint that won't show in pictures. The undercarriage is very clean still as white as the upper body (can send pic's). All the coolant tubing from the engine to the heat exchangers are very good and suspension control arms/struts are very clean and still have OEM part number stickers on them. Interior shows almost no wear (see pic's) still has the Porsche leather smell. The 320 HP engine runs strong and trans shifts are fast. Brakes are very good and steering/suspension are just as good. Have both sets of keys and all manuals and window price sticker from when new. Has optional 18 inch Boxer wheels and PASM system. Also ATP package and heated front seats with leather seat option. Only issue the car has is the Fob's that are built into the keys don't work. The dealer said that is a common problem on these and can be replaced for $400. each plus programming. During the replacement of the IMS bearing the brake fluid was flushed/replaced, trans was serviced, coolant was replaced and a four wheel alignment was done and A/C serviced. We are retiring and have four cars and only drive this one about 400 miles a year. We think it's not good for it to just sit in the garage (though it is climate controlled). If you would like any info please feel free to contact us! Thanks!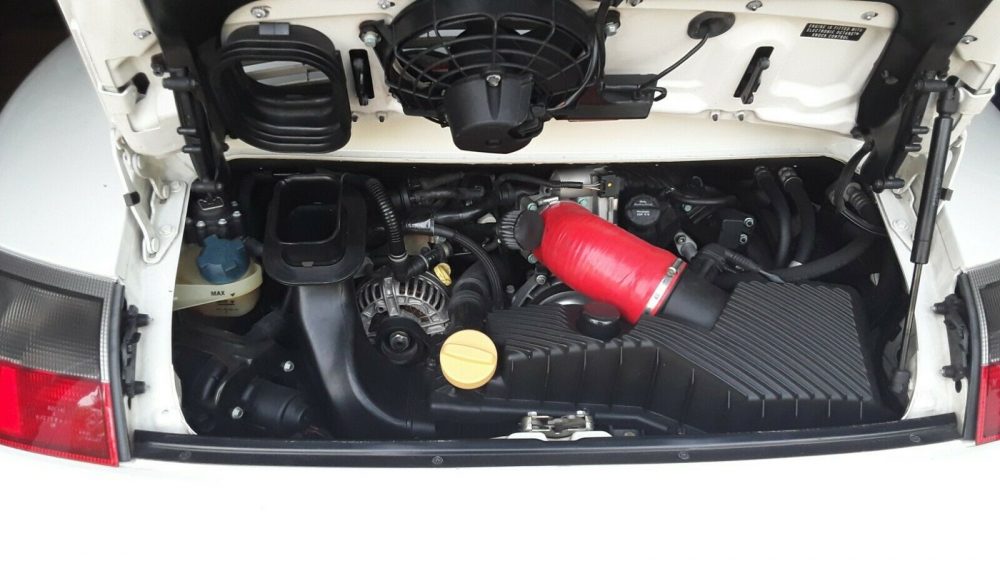 On the surface, this surely looks like a well-sorted car. The seller says he recently dropped nearly $8,500 to replace the IMS bearing along with handful of other things, so that surely is a plus here. Carrera White is always a winner in book, and I can live with the Graphite Grey interior. The thing is, this is a Tiptronic car. If this was a 6-speed? Winner all day.
Even with the slushly gearbox, $26,000 seems like a really fair price for just over 39,000 miles. The math checks out here for sure, and it almost seems cheap given how much was just sunk into this car. I don't think this one last too much longer at all given the mileage and rarity of the Targas. This a winner in my eyes for any buyer.
– Andrew