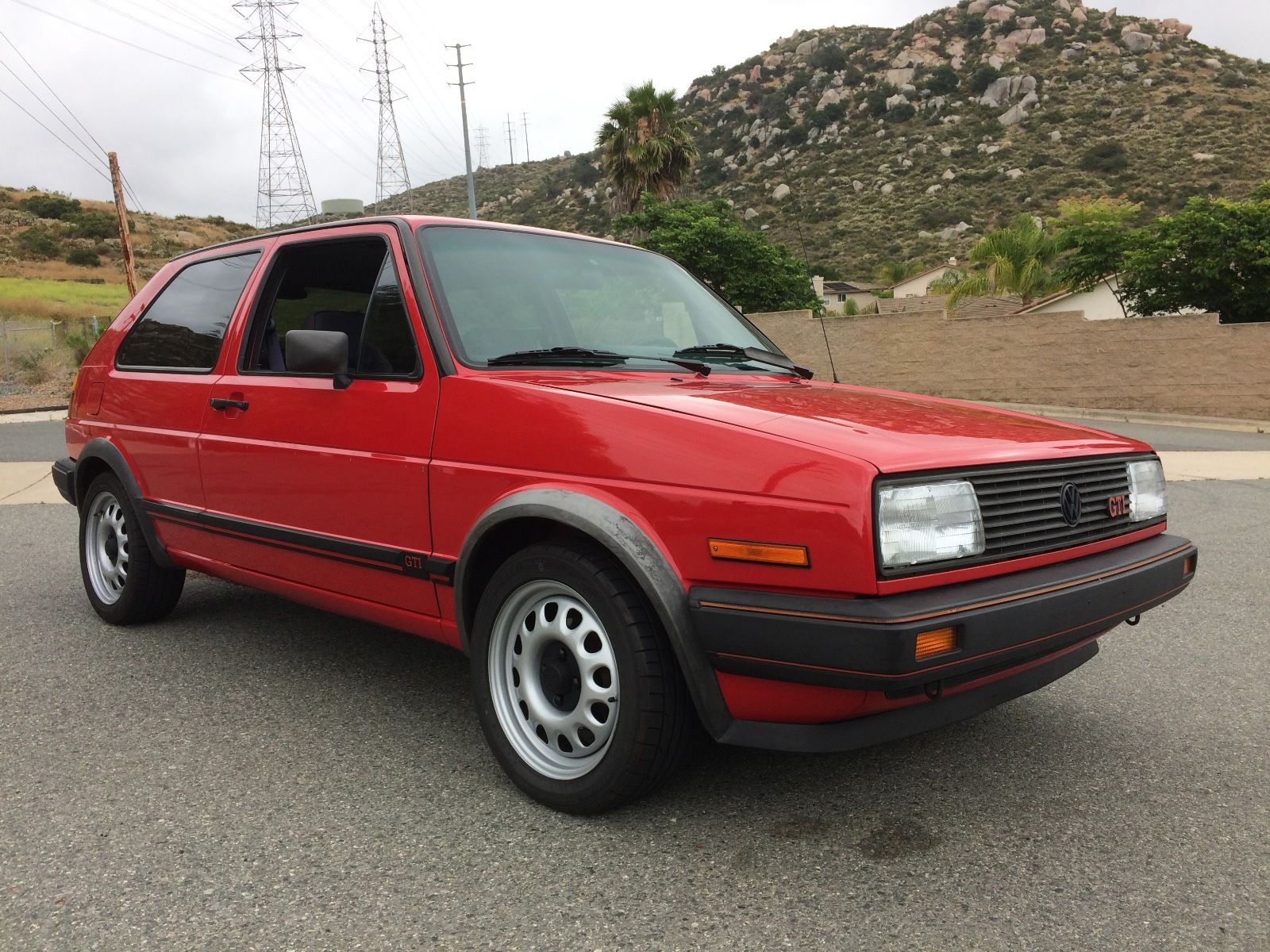 Edit: After selling for $4,650 in the auction from June, this car has been relisted with a $4,750 Buy It Now.
Jumbo Shrimp. Act naturally. Hell's Angels. Living Dead.
Oxymorons are part of our life to the point where we often don't even consider their genesis, nor their contradiction. Yet these things pop up on regular basis and have become integral to our culture. Well, I'd like to add a few oxymorons to the list when considering this 1986 Volkswagen:
1) 1986 Volkswagen GTI 16V : Yes, it's true that the 16V wasn't introduced in the U.S. until the 1987 model year. Yet, here we have a well engineered, so-clean-it-looks-stock PL-code 1.8 16V swapped in.
2) Clean, well-presented Volkswagen: I know this one seems silly, but it's really true – outside of the ridiculously clean (and ridiculously bid to $21,000!) 1987 Jetta Coupe , it is extremely rare to find crisp, well-maintained, well-photographed and detailed Volkswagens from the 1980s.
And, unfortunately for the seller but fortunate for us, there's one more:
3) Buyer didn't pay: This happens on a regular basis on eBay, but thankfully it offers us a chance to take a peek at the lovely condition:
7 Comments