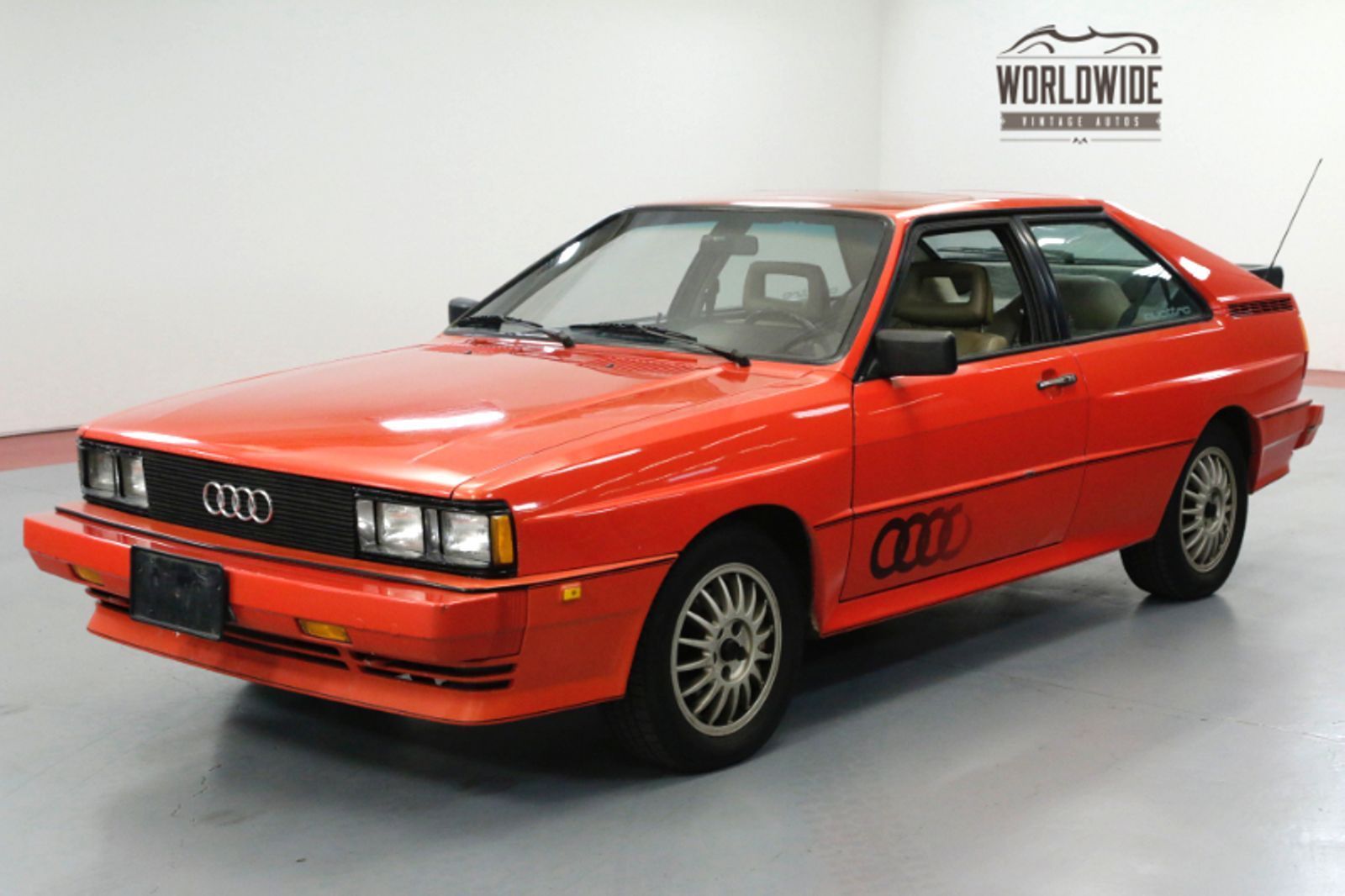 Perhaps I'm being harsh in my title. But I have to say, this listing annoys me for a few specific reasons. We'll get back there soon. Predictably, as it did with Mercedes-Benz Pagodas, Porsche 930s, 80s BMW M products and the original GTI, the quick rising of selling prices for the Audi Quattro has continued to bring good examples to market. Where we used to wait seasons between seeing any at all, today you seem to be able to view at least one pretty good one on the market at any given time.
Today's furthers the recent line of '83s I've looked at. We saw the $59,000 ask on a modded L041 Black one. Recent bids only hit $33,000, which tells us more where market value lies. We saw more of a project a month later with the Treser'd LA5Y Helios example. At $25,000, it was one of the cheaper examples to come to market recently. Then just last week the stellar L97A Diamond Silver Metallic one popped up. Priced right in the middle of the two at $40,000, it looked like the one to buy of the three.
Today's '83 comes in a fourth shade available that year. LA3A Mars Red was shared with the A1 and early A2 chassis Volkswagen GTI and GLIs (along with a few others), but is less frequent to see on the Quattro than the color that replaced it in 1984 – LY3D Tornado Red. It's more orange in tone and distinctive as a result. This particular example is also claimed to be completely original and from a single owner – something none of the others could boast. Priced at $36,900, is this the one to get as a collector?